pixabay.com
To tip or not to tip? That is the question these days… not on the minds of patrons, but from restaurant owners themselves. Would eliminating the common, longtime practice of tipping waitstaff benefit employees as well as diners?
As per H Careers, "Some activists and commentators criticize the practice of tipping at restaurants, often alleging that tipped workers like servers and bartenders are underpaid. According to supporters of the so-called 'no-tipping movement', restaurants should eliminate tipping and instead institute a service charge or raise prices in efforts to pay their workers higher wages. The discrepancy in pay between servers and back of house employees is a reason some restaurateurs want to end tipping (as well)."
This seems like a reasonable notion, as some people are poor or inadequate tippers despite satisfactory service. And restaurant employees like waitstaff, bartenders, runners, and bussers rely heavily on tips as part of their take-home pay.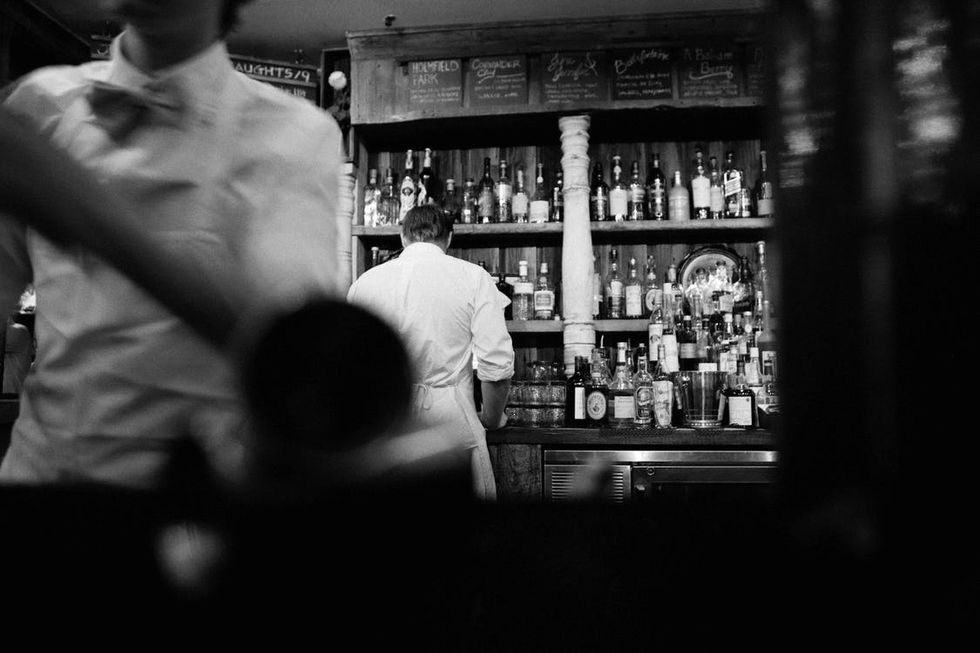 pexels.com
"Employees in other occupations know their pay rate before starting work. Waiters, waitresses and bartenders, on the other hand, often have no idea how much they will earn from a day's labor," as per The Conversation. "Shifting to a model where labor costs are built into food and drink prices has many benefits. It shifts risk away from workers by eliminating uncertainty and by providing more stability in a server's pay."
Danny Meyer of the Union Square Hospitality Group is one of the more well-known restauranteurs aboard the no-tip train. As of Nov. 2015, Union Square Hospitality Group, "roll(ed) out an across-the-board elimination of tips at every one of its thirteen full-service venues, hand in hand with an across-the-board increase in (menu) prices," as per Eater New York.
Meyer stated, "The American system of tipping is awkward for all parties involved: restaurant patrons are expected to have the expertise to motivate and properly remunerate service professionals; servers are expected to please up to 1,000 different employers (for most of us, one boss is enough!); and restaurateurs surrender their use of compensation as an appropriate tool to reward merit and promote excellence."
Some other popular restaurants which don't take tips, as per CNN, include Manhattan's Dirt Candy, Chicago's Alinea, and San Francisco's Bar Agricole.
Thrillist notes two main reasons to get rid of tipping. "The first is moral. Studies have shown diners judge servers (and therefore adjust their tips) based on looks and race, and servers judge diners (and therefore adjust their effort) on age, race, and ethnicity. The server is incentivized to drive up the check and manipulate the diner. And the diner can use the tip as a weird form of punishment/reward. The second argument is wage discrepancy."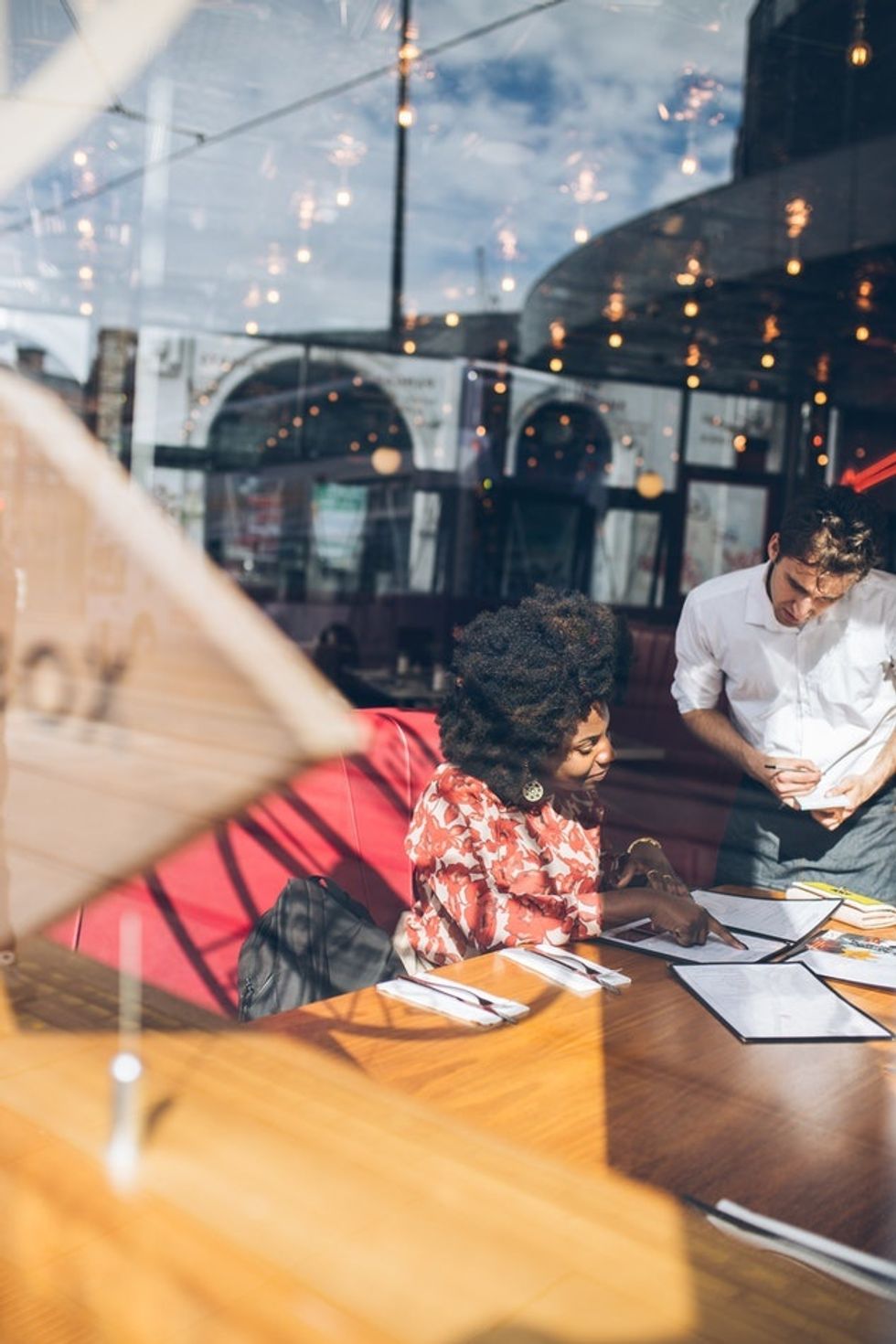 unsplash.com
Do diners prefer tipping or is this no-tipping method on its way to becoming the new norm? Cake from Sysco suggests some pros of a no-tip policy. "Guests may be excited to try a brand-new way of dining. Raising ticket prices allows restaurant operators to raise wages for all employees, including servers, barbacks, and kitchen staff. Higher wages increase employee loyalty and morale." That said, there are the cons. "Some critics are concerned that without tips, staff will be less motivated to provide great service." Plus, the adjustment will take time to get used to.
If a restaurant-wide end to tipping ever comes about, it is sure to be gradual, but as more and more restaurants adopt the payment model, the more customers will get accustomed to it. Would you like to see an end to tipping and an increase in menu prices to make up for the change?
'Till then, tip your server fairly and if they've gone above and beyond, generously.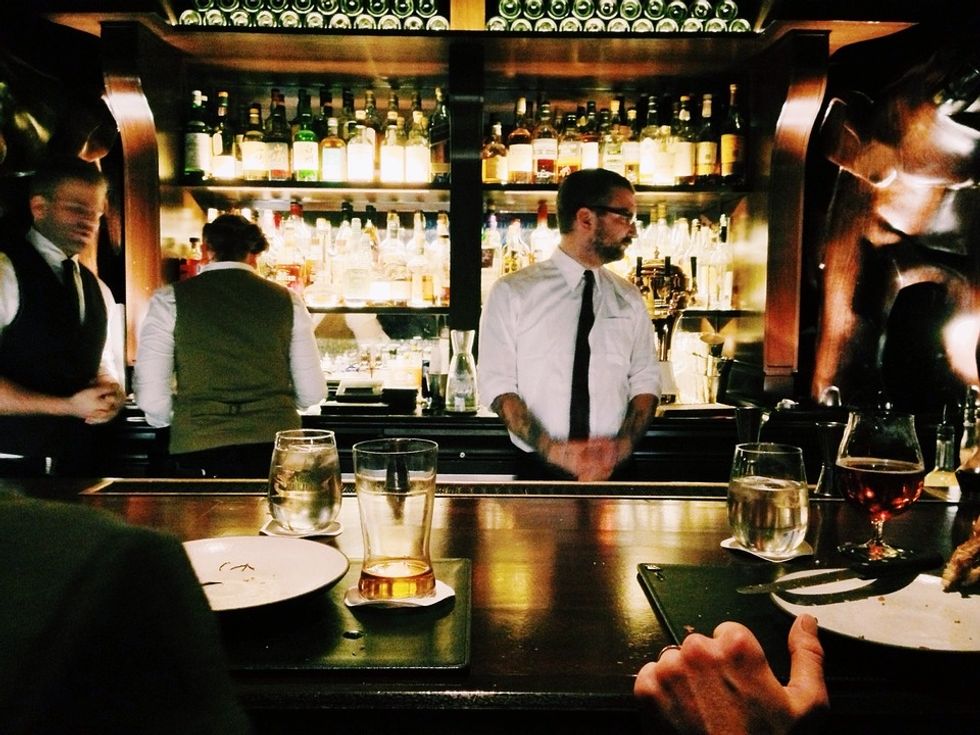 pixabay.com
Getty Images/Maria Stavreva
Whether you're leaving a job involuntarily, departing for something new, or just want to prepare for the unknown, it is smart to understand all your options regarding your 401k.
<h2>Leave It Where It Is</h2><p><a href="https://www.irs.gov/retirement-plans/401k-resource-guide" rel="noopener noreferrer" target="_blank">401k plans</a> differ based on the employer, but most will give you the option to leave your 401k where it is even when you don't work for them anymore.</p><p><div id="ezoic-pub-ad-placeholder-129" style="width: 100%;"> <!-- /10937338/Paypath/post-page-in-content-1 --> <div id="adslot" style="text-align: center;"><script>moreContentIC1()</script></div> </div> <!-- End Ezoic - In-Content 1- mid_content --></p><p>Depending on the 401k's money options, your money might be better off in the investments at your old job than moving it elsewhere. If you are happy with the investment options in the existing 401k, but not necessarily with your other options, it may be best to stay put. I personally did this with an ex-employer's 401k, because I was happy with the expense ratios and investments they offered. </p><p>Larger employers tend to offer 401k programs at lower fees. Compare any fees from your previous employer's 401k plan to whichever vehicles you are considering transferring to first. To do so, check the expense ratios of the mutual funds offered in both plans. </p><p><div id="ezoic-pub-ad-placeholder-131" style="width: 100%;"><!-- /10937338/Paypath/post-page-in-content-2 --> <div id="adslot" style="text-align: center;"><script>moreContentIC2()</script></div></div> <!-- End Ezoic - In-Content 2 - long_content --></p><p>Depending on how much money is in your 401k at the time you leave, it may not be a good idea to leave it and do nothing. Often, accounts with balances of $5,000 or less may be closed automatically. If this happens, the employer may end up sending you a lump sum check, or deposit the money into an IRA in your name. It's best to check with your employer first.</p><p>Know that you won't be able to make more contributions to the existing 401k once your employment ends. Withdrawal options are also limited. 401k benefits, such as retirement loans, are usually not allowed once you are no longer actively participating in the plan.</p><h2>Roll It into a 401k with Your New Employer</h2><p>Simplicity is the key to easy 401k management. The standard routine for 401ks when you switch jobs is to roll it into your new employer's retirement plan. </p><p><div id="ezoic-pub-ad-placeholder-133" style="width: 100%;"><!-- /10937338/Paypath/post-page-in-content-3 --> <div id="adslot" style="text-align: center;"><script>moreContentIC3()</script></div></div> <!-- End Ezoic - In-Content 3 - longer_content --></p><p>Having just one 401k to manage can be beneficial if you don't continuously dedicate time to review all your accounts. However, as we mentioned before, you should closely compare expenses and investment options before making that decision. </p><h2>Roll It into an Individual Retirement Account (IRA)</h2><p>You also have the option to roll over the funds from your 401k into an <a href="https://www.fidelity.com/building-savings/learn-about-iras/overview" rel="noopener noreferrer" target="_blank">IRA account</a> with a bank or brokerage firm, where your money will continue to grow tax-deferred.</p><p>One possible benefit of an IRA rollover is the plethora of investment options available to you. Many 401ks are limited to just a handful of mutual funds and bonds, whereas IRAs give you more choices. </p><p>Likewise, many 401ks limit the number of times in a year you can make investment changes (known as portfolio rebalancing). With IRA accounts, you're not limited to a select amount of times you can make such changes, giving you more freedom and flexibility with an IRA.</p><p>Many brokerages and banks are known for giving out incentives to new customers — and there's no shortage of handouts when it comes to opening a new IRA with them. You may be able to snag yourself a bonus while gaining more control over your retirement money. </p><p>As promising as IRA rollovers can be, it's not always going to be the best option for 401k funds. For example, let's say you've left a job for another and you're debating moving your previous 401k into an IRA or your new employer's plan. Always take into consideration employer matching contributions. Most employer's 401k programs will contribute a certain percentage or match what you put into the account. For example, let's say the program will match up to 6% of your contributions, and you contribute 6% of your salary that year which ends up being $3,000. With the employer matching contributions, you end up gaining another $3,000 for the year. If you choose the IRA, you could possibly miss out on a ton of money. </p><h2>Take the Money</h2><p>You always have the option to simply close out your 401k when you leave your job, but this is almost always a bad choice. </p><p>If you decide to take the cash when you aren't 59 ½ or older, then you will end up paying an <a href="https://www.irs.gov/newsroom/early-withdrawals-from-retirement-plans#:~:text=If%20a%20taxpayer%20took%20an,Nontaxable%20Withdrawals." rel="noopener noreferrer" target="_blank">excessive amount of taxes along with penalty fees</a> that are usually around 10%.</p><h2>Your Next Steps </h2><p>Once you have decided which rollover option to take, your first step is to set up the new account. When the account is opened, the new provider will provide you with instructions to transfer the money. Usually, this means you are in charge of contacting the former employer's plan administration and letting them know you need to make a direct rollover. </p>