Ekster's Anniversary Sale: Get up to 20% OFF! Follow this link to shop!
Today our style editors are reviewing Ekster, an innovative company that offers premium accessories that fuse functionality and ground-breaking tech. To hear our first impressions and overall verdict on Ekster and its products, keep reading…
By now, our editors have seen Ekster's ultra-slim smart wallets on subway ads and across all of their social feeds. Many online are saying it's the best wallet they've ever owned and beats traditional wallets by miles. Yet, after all the hype, our editors' initial thoughts are that it's too thin.
"Where would we stash our cash?"
Sure, wallets can serve more purposes than holding cash and cards - there are wallets that can protect your cards from electronic theft. There are even wallets that you can track with your phone when you've misplaced it.
These are undoubtedly useful features but, if it's too thin for a bit of cash and your go-to cards, what's the point?
Still, they decided they had to get their hands on a few wallets before making their final decision:
The Products
Unlike many brands out there, with Ekster, our editors realize you aren't stuck with the traditional, bulky leather wallets. Instead, they offer next-generation smart wallets, stylish cardholders, and streamlined iPhone cases that are sleek and affordable:
Parliament Wallet - made with premium leather, this super-smart smart wallet is the perfect money-holding solution you've been looking for. Its built-in aluminum card holder fans out your cards with the push of a button + comes in 7 shades.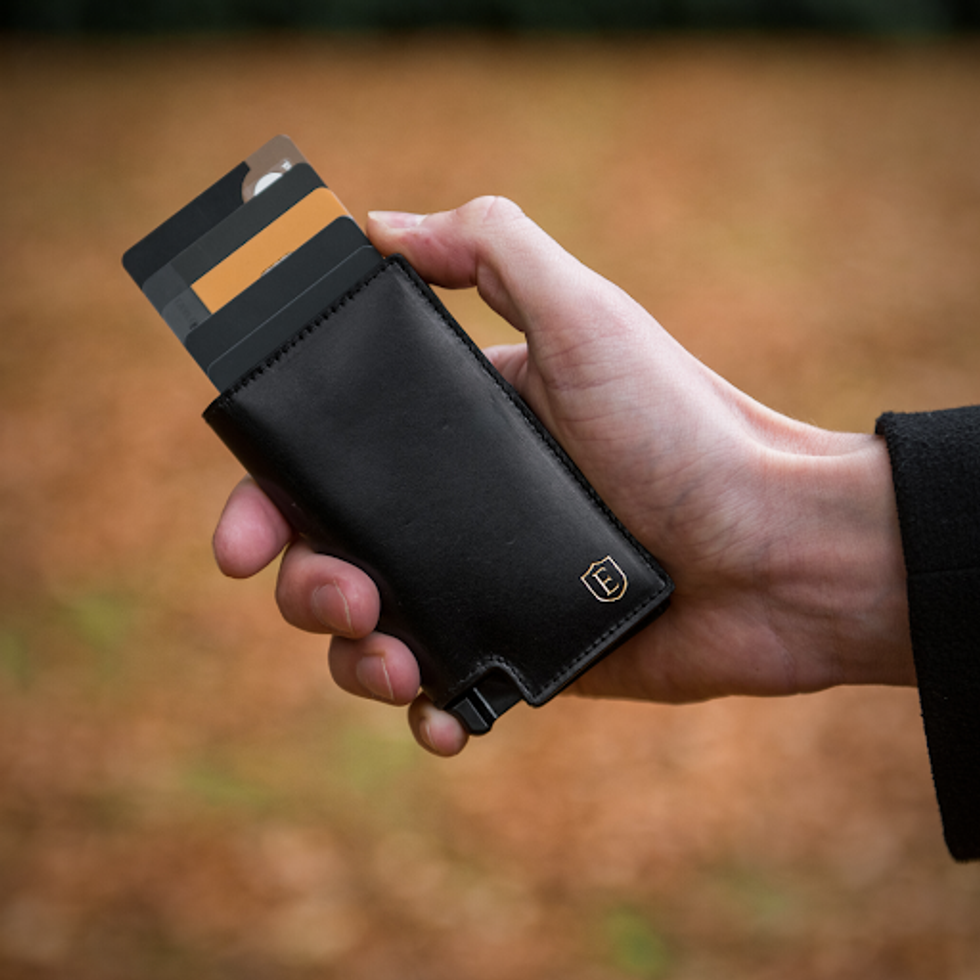 Senate Cardholder - An elegant cardholder ideal for those who go cashless. Also made with premium leather, it has a built-in aluminum cardholder. Bonus: there's a removable cash strap if you like having cash on hand.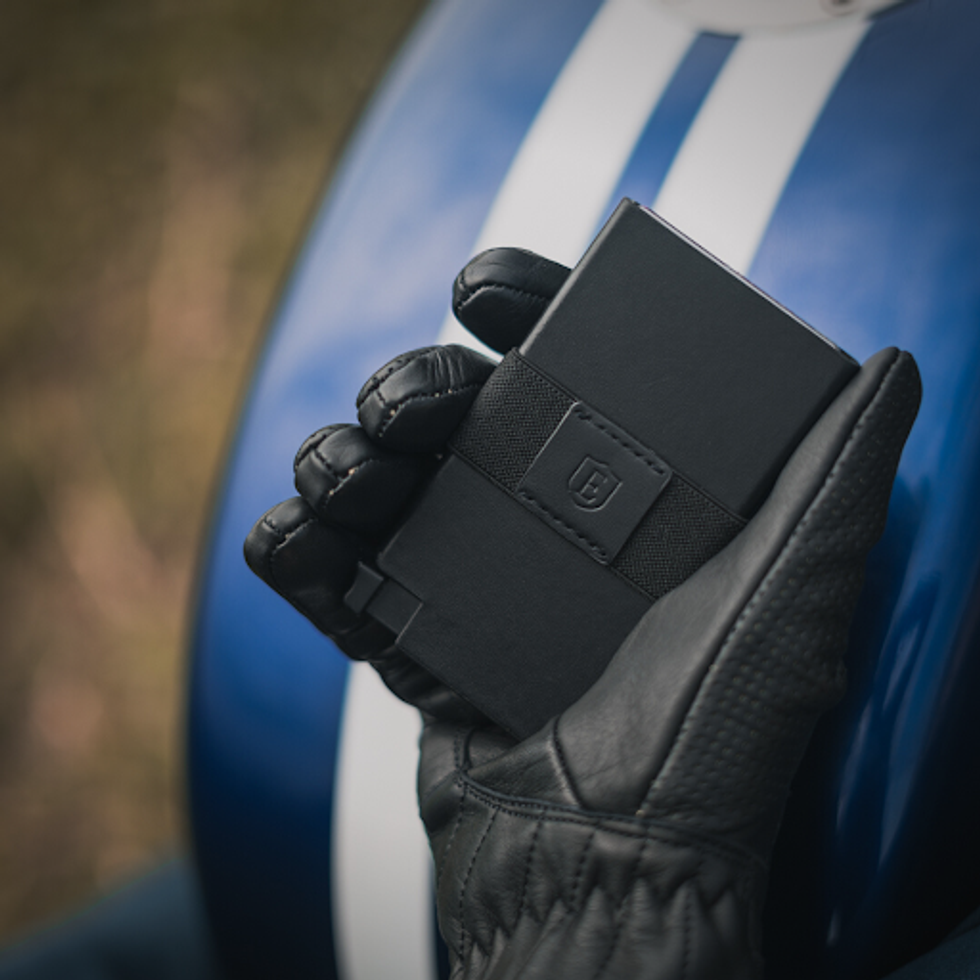 Key Holder - the compact design stores up to 8 keys. With the flick of a button, access any key with just one hand and absolutely no jingle.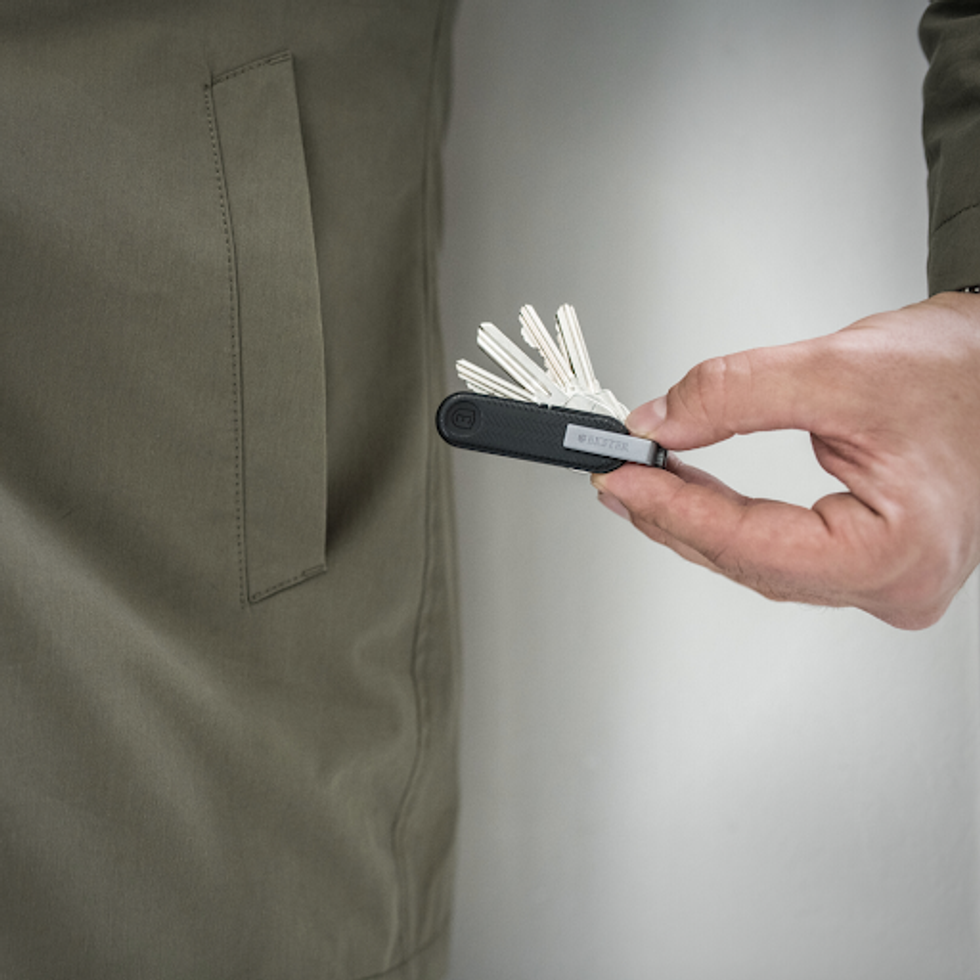 First Impression
Ekster's smart wallets combine endless style, functionality, and technology. They're slim, stylish, and fit into jeans without that unsightly back-pocket bulge. After a day out on the town, our editors said they love how Ekster wallets have RFID technology that protects against theft, skimming, and scanning. And they were seriously thrilled about how nicely the slim Tracker Card slips into any of the leather wallets or aluminum card holders without sacrificing card space.
Talk about unlosable! The Ekster Tracker Card connects to your Bluetooth devices, so there is no need to worry about losing another wallet.
Bonus: Ekster's Key Holder is also unlosable. Misplaced keys? Simply call or locate them on a smartphone, Google Home, Alexa, or Siri. Plus, an immediate alert is sent when keys are left behind.
Okay-okay. Our editors were beginning to convince me. But then he pushed a button, and all his cards popped right up, ready to use.
Verdict
Losing your wallet is no fun – sadly, we've all been there.
From concert venues to restaurants, we're all guilty of forgetting our wallets or keys. And don't get us started on the tedious process of ordering new credit cards, IDs, licenses, or that expensive call to the locksmith.
Ekster's connected-carry accessories are totally Instagrammable, but they never compromise on quality: this wallet just works.
Ekster wallets are slimmer, more affordable, and have the best card pop-up feature to date. Each of our editors were wowed at how convenient, trackable, and aesthetically pleasing Ekster's leather wallets are compared to other brands they've tried.
Ekster is the clear winner.
With its compact size, quick card access mechanism, RFID protection, and timeless sophistication, Ekster is an upgrade you'll never regret.