4 Ways to Instantly Look Professional On a Budget
Whether it's for an important interview, a big meeting with the boss, a sales call, or a convention, looking professional when required (which should be always) is a key component to being a stellar employee (or at least looking like one). But not everyone is at a place in life when spending big bucks on designer duds is an option.
Looking the part, even on a budget, is expected and doable. You can fake it 'till you make it and look like a pro for pennies. OK, dollars is more like it, but certainly inexpensively enough that you won't need to put in overtime.
Consider these 4 ways to instantly look professional on a budget. Your confidence will spike, those around you will be impressed, and "dress for success" will be oozing from head-to-toe.
1. Behold the Briefcase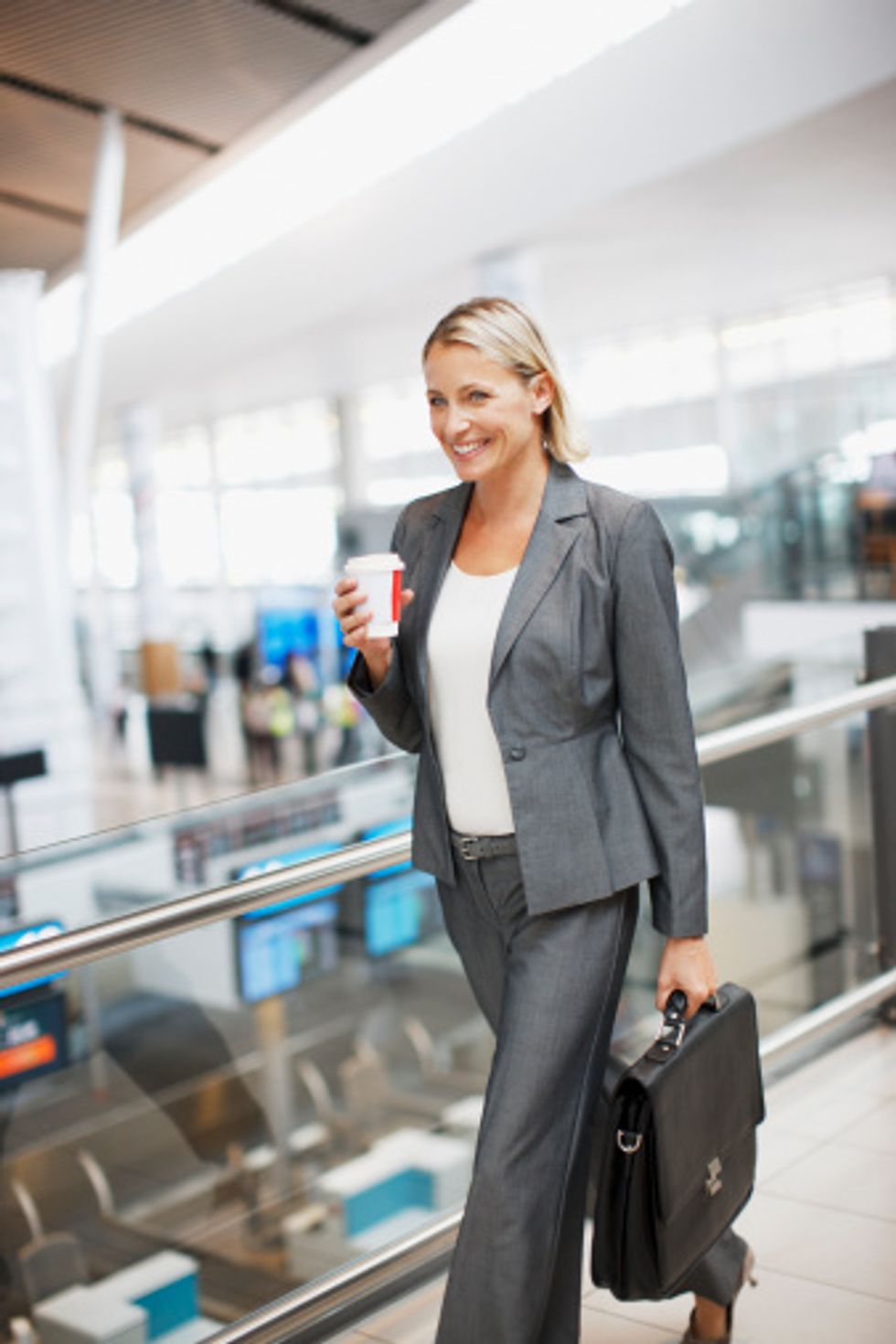 Please, do not clumsily and sloppily barge into your boss' office with a piled-high stack of papers, a cell phone in one hand, and a pen behind your ear. Not only will you look a mess but you will look like you're totally disorganized and frazzled.
Carry your belongings to work, meetings, seminars, and even lunch pow-pows in a sleek briefcase, attaché case, cross body bag, tote, or other sort of business-like bag or satchel. Pick a material and color that is neutral (browns, blacks, beiges, etc.) and try to keep the carry-all to a decent size… you're not moving in.
Steer clear from bright colors, bold prints, or logos from sports teams, and if it's broken, torn, or busting at the seams, it's time to invest in a new one. You can find these on sale at department stores and even bargain stores like Walmart or Target. No one will know how much you spent, they'll just know you spent time getting your important work docs and supplies stashed away professionally.
2. Suit Up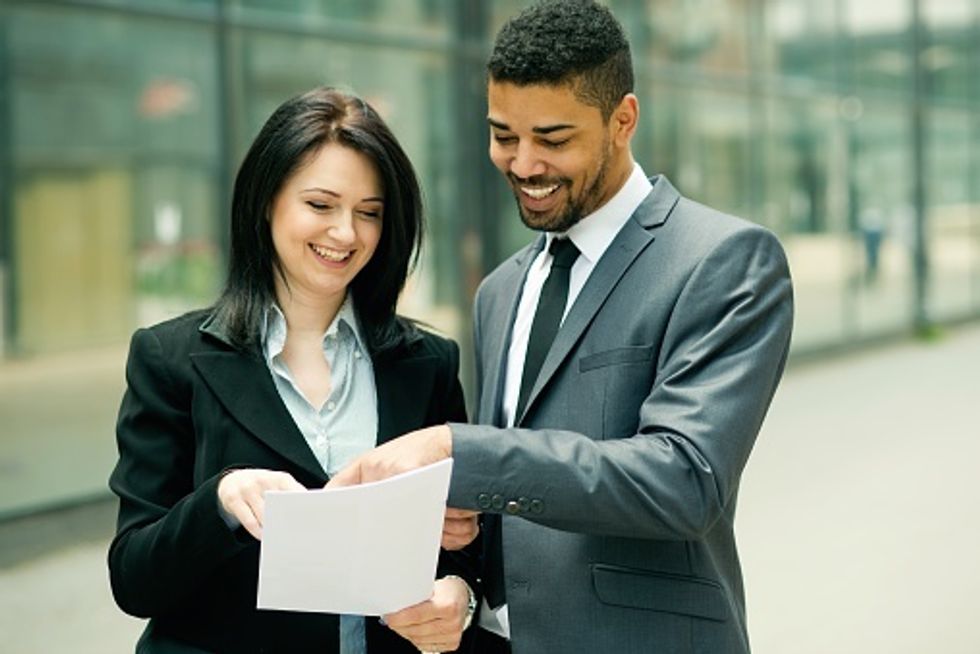 Not every profession requires a suit and tie or buttoned-up business-like attire, but whatever your field's dress code is, dress accordingly. If you are in a field where more formal business-wear is the status quo, you can invest in some nice clothing without going into debt.
As per Alison Gary, editor in chief of Wardrobe Oxygen, as told to Power Wallet, "I recommend a simple black suit; buy the best you can afford with the fewest memorable details. With the suit, a couple [of shirts or blouses] in solid colors will get you through all interviews and provide you with the core for a work wardrobe." This goes for men and women.
Gary suggests shopping at thrift stores, resale or consignment shops, and even EBay to find some excellent deals on what would otherwise be pricy wardrobe pieces. My Star Job adds, "Regardless of the cut and style of the clothing, if it's made from cheap fabric, it is noticeable. Therefore, avoid buying anything that has lint coming out easily, or anything that is too shiny. Generally speaking, the thicker and the more textured the fabric is, the more expensive the garment will look."
Be sure the fit is good and your clothing is workplace-appropriate, even in the most creative of fields. Never show up with stains, wrinkles, or tears and you'll be dressed to impress. And unless you leave the price tag on, no one will know how money-wise your shopping trip was.
3. Fend Off Trends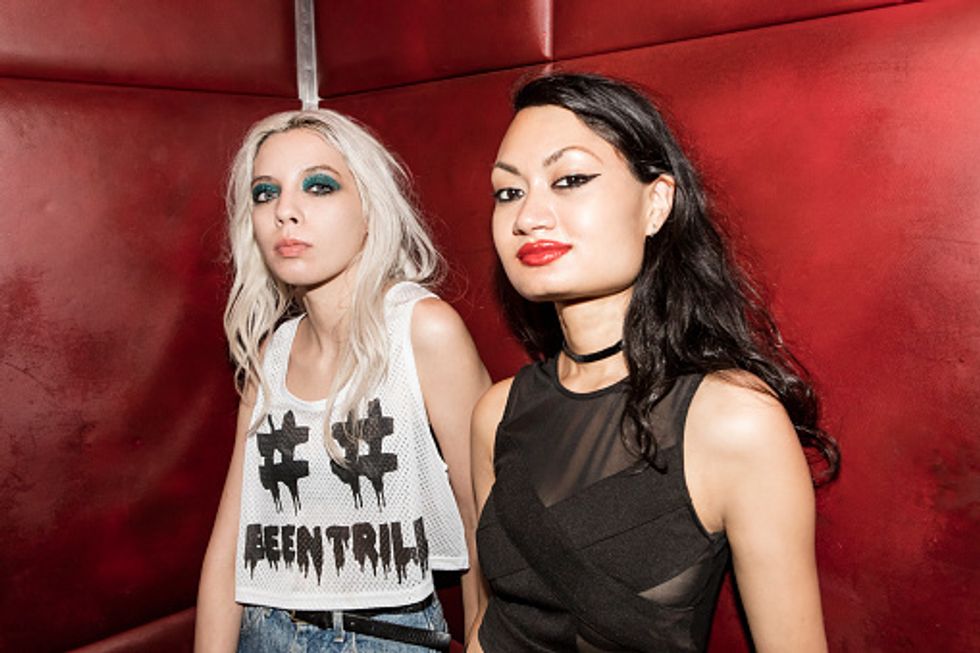 Fads in fashion come and go and not everyone's into fringe, feathers, or freaky fabrics in an office setting. Trends can be pricy and they are generally not considered professional when you're sticking out like a sore thumb at the Q3 overview meeting. Not to say you can't have your own style, but if professionalism is what you're aiming for, save money and side-eyed looks by forgoing trends.
As per Business Insider, "Fashion trends move in and out faster than you think — don't waste your money on a piece you might regret in a year. Instead, invest in classics and staple items for your wardrobe. A neutral-colored blazer with never go out of style, and neither will a simple dress or blouse."
If you're really seeking some experimentation in your wardrobe, stick to something that won't overwhelm your entire look and won't cost much, such as a modern tie or with some nice accessories.
4. Groom with Gusto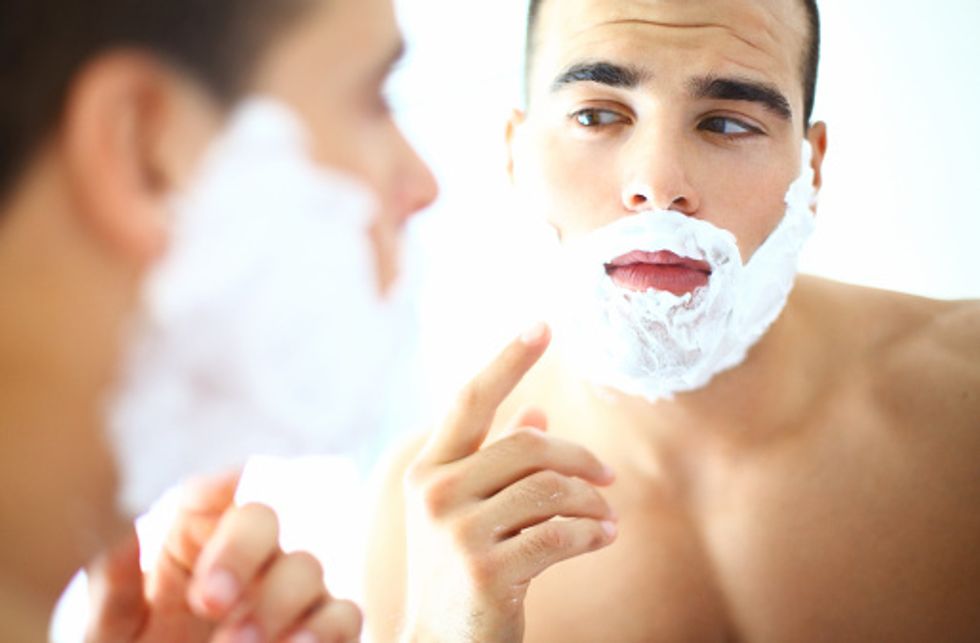 One of the best, least expensive, and most noticeable ways to look instantly professional is by keeping yourself clean, neat, and well-groomed. A stylish yet simple haircut, fresh makeup, a clean shave, well-kept clothing and shoes, and nicely manicured nails show that you've got high self-worth and a professional sense of a decent way to show up to work.
As My Star Job notes, "One of the easiest ways to look expensive is to practice good grooming! You can go au naturale if you are blessed with good skin and nice features. Otherwise, exercise good skin care regime or add on a little makeup. Never allow your fabric to bunch up by the sides or to tuck excess fabrics on the back of your pants. Make sure your shirts taper with your body. Excess materials make you appear frumpy and disheveled, and cheapen your overall look."
Keep a comb and lint brush in your desk drawer for emergency touch-ups and you're all set. Grooming is nearly cost-free yet makes a major impact on your presentation.
Look at you, all professional! Momma would be proud.