4 Ways to Always Leave a Positive Impression
It's always a plus to exit a meeting having left a positive impression with those you've spent the last chunk of time with. Naturally, unless you are in cahoots with the fly on the wall, you may never know what sort of impression you've left, be it good or bad.
That said, by implementing these 4 tips, you will give yourself a better chance of leaving your meeting with confidence and walk away leaving everyone feeling better for having spent time with you.
These tips can be perfected by anyone as long as you are proactive in prepping beforehand and you keep your cool so you remember to stay on track. Small details as well as the big picture matter and when you've got a firm grip on how you handle yourself amongst others, it shows.
It's time to leave that positive impression behind as you make your grand exit.
---
1. Be Punctual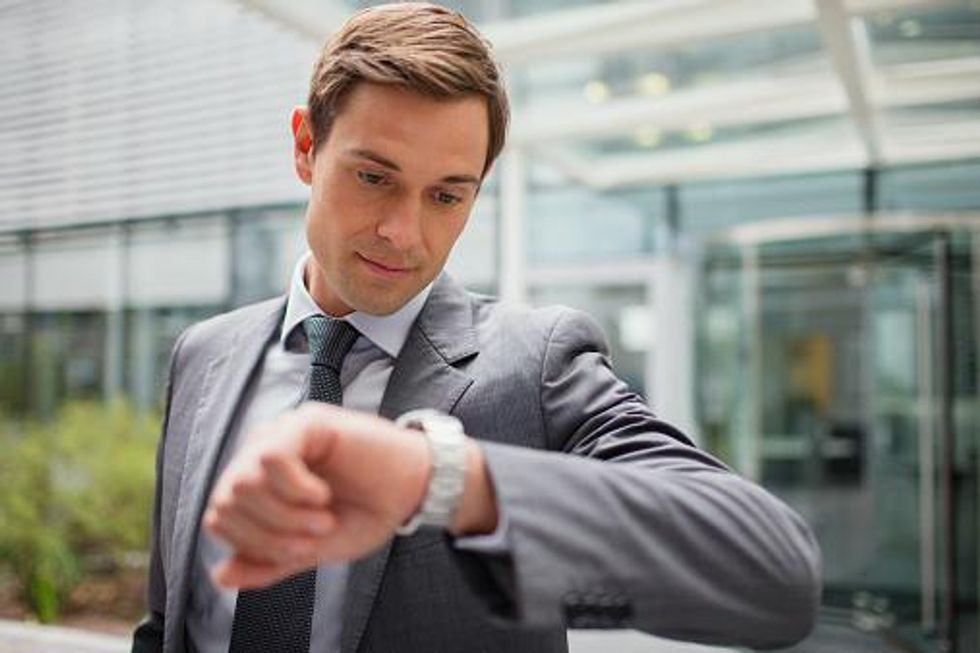 Being "fashionably late" has gone out of fashion. Get your act together and show up on time, if not a few minutes early. As per Forbes, "Tardiness can throw off the entire karma of a meeting and nobody wins."
Consider the time of day, traffic congestion, getting the kids to school, weather conditions, etc. Your excuse for being late due to the storm won't go over well when the rest of the group has been waiting for you, dried off and warm for 20 minutes. If they made it in, so can you.
According to MindTools, "Arriving early is much better that arriving late, hands down, and is the first step in creating a great first impression."
2. Be Presentable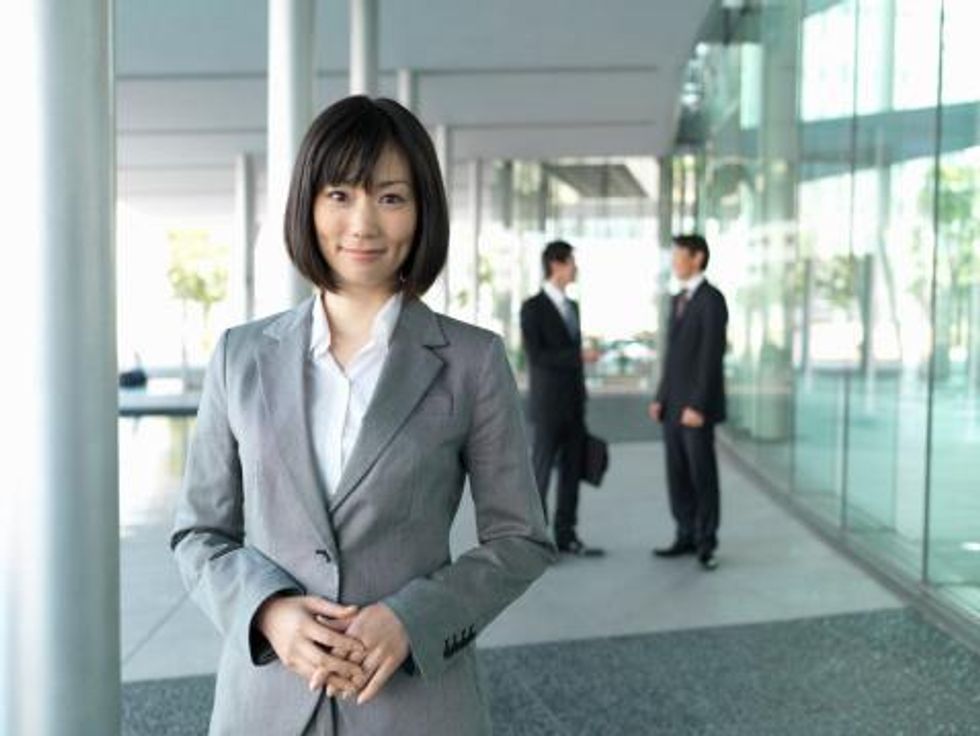 Of course, your intellect, personality, wit, and wisdom are what you're aiming to "show off" to those around you, but if they are distracted by your stained slacks or revealing blouse, you may leave an impression, but not the one you'd aimed to.
As per MindTools, "Appropriate dressing and grooming help make a good first impression and also help you feel 'the part', and so you feel more calm and confident." You don't have to be a carbon copy of everyone around you, but stick with what's generally acceptable for the field you are in and the occasion of the meeting.
Forbes notes, "Your style is a signal that you can be trusted to behave and stay focused -- make sure what you wear reflects that."
3. Prove You're Listening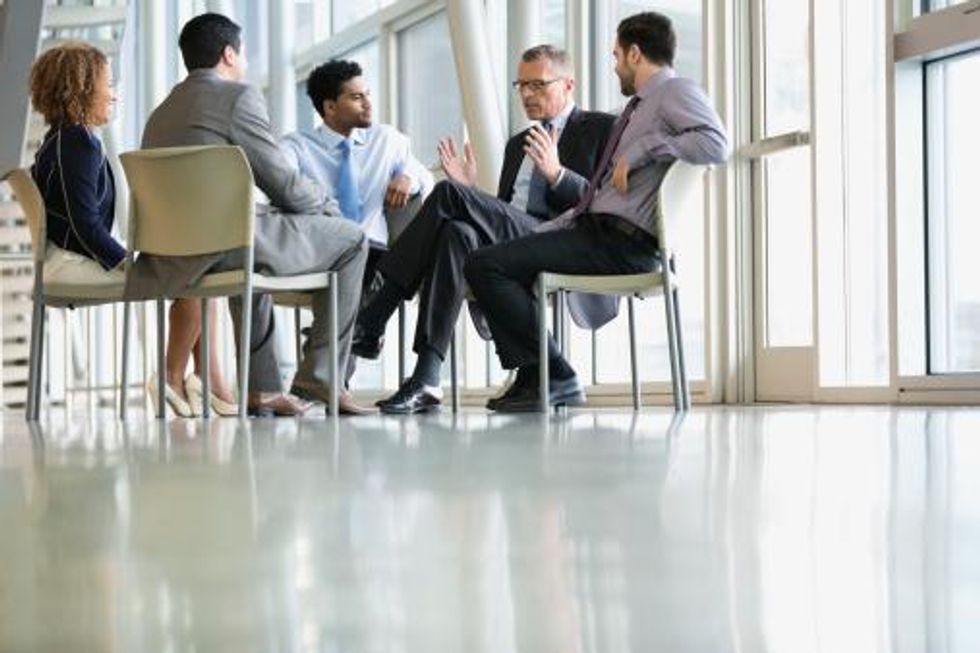 You don't have to be constantly speaking in order to leave a good impression. Listen, process, learn, and communicate with a firm foundation. Unless your meeting is a presentation you're giving, the room should be a place where there is give and take, with an understood takeaway.
Careful listening shows you are in it to win it and believe that your colleagues have valuable ideas you can learn from. As per Bosstaff, "Both colleagues and clients will appreciate you more and trust your input when they see you actually care about the work at hand." MindTools adds, "Good manners and polite, attentive and courteous behavior help make a good first impression." And that means listening intently to show you are a team player.
4. Convey Passion and Confidence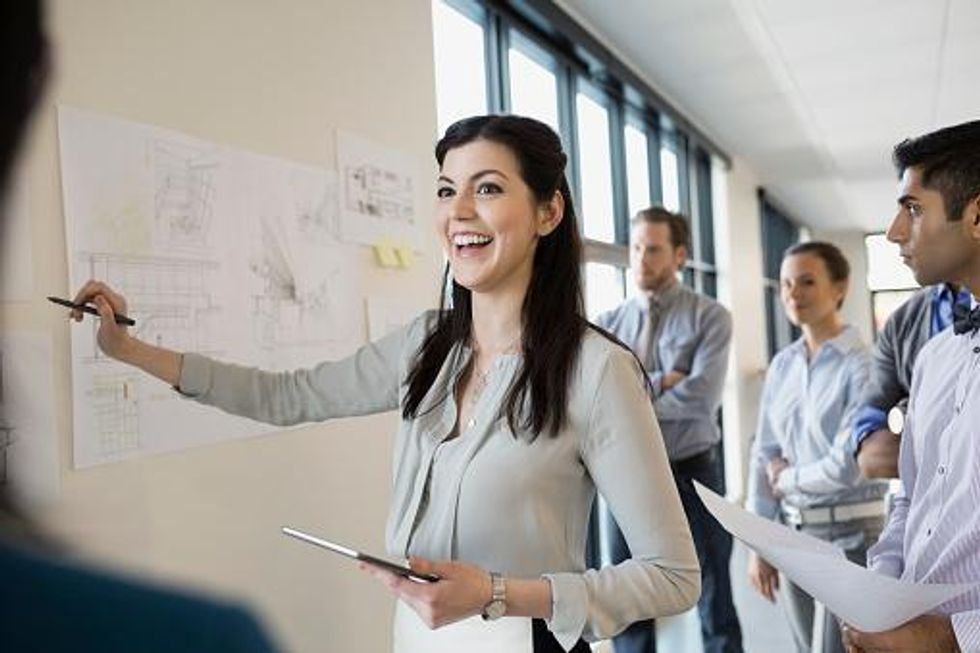 A love for what you do and a go-getter attitude is always looked upon positively. As Bosstaff notes, "If you communicate with passion and believe in what you're suggesting, you will earn the respect of others and managers will remember you when it comes time to make promotions. Be the leader and create a plan of action."
As per MindTools, "Project a positive attitude, even in the face of criticism or in the case of nervousness. Strive to learn from your meeting and to contribute appropriately, maintaining an upbeat manner and a smile."
A drive to succeed and a plan to make it happen is contagious. Be remembered as the one who strives for perfection and perseveres through even the toughest of challenges.