You have a huge project looming yet you can't tear yourself away from Kylie Jenner's latest posts to Instagram. Your quarterly report is due tomorrow afternoon, yet baking an apple pie from scratch seems like a much better (and tastier) idea for now. Urgent emails are filling your inbox, but catching up on your Harry Potter series is all you can think about. Sounds like procrastination and there's a reason you're putting important work off 'till the last minute.
Your tendency to not get on top of things is not (entirely) your fault, but with some insight into the issue, you can take control of your destiny. There are actual reasons you're procrastinating and ways to change your behavior. See if any of these 3 reasons sound familiar. You can get on a better path once you realize the roadblocks ahead of you. But remember, read this NOW, don't put it off for later!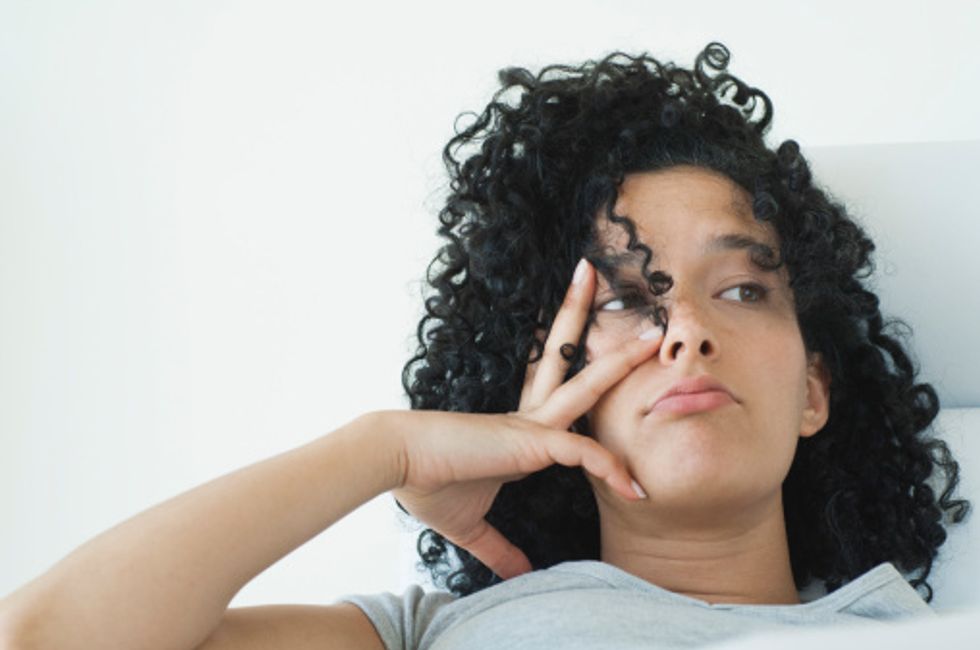 You Don't Want to Do It
Sometimes procrastination occurs when we simply don't feel like doing something. Have you ever let the garbage pail nearly overflow because you didn't feel like bagging it up and taking it to the curb? It's not particularly pleasant, so putting it off as long as possible seems like a reasonable reaction. But as we all know, the trash won't wind up outside unless you finally take it out. And don't you always wish you've done it sooner (i.e. before it starts to stink)?
Same goes for work-related items. Generally speaking, we don't want to do something because we deem it unpleasant (or boring). As per Psychology Today, "The most significant predictor of procrastination is a task that's considered unpleasant, boring, or uninteresting." We can even become lazy about the task(s) at hand and never seem to find the motivation to make a dent in the project.
What to do? According to Forbes, perhaps this project isn't necessary at all. "If you really don't want to do it, could you abandon the task entirely and save yourself the wasted time in putting it off?" If this is really an option, then move on to something that will actually move the needle. However, if totally ditching the task isn't doable, develop a plan.
Psychology Today recommends, "One strategy is to divide and conquer. Shift your focus from the ultimate goal to a series of easy to complete, intermediate tasks. Another strategy is to form an if-then plan to automate goal striving—e.g., if I turn on the computer, I will first work on my assignment for 45 minutes."
While some tasks aren't the most exciting, they won't become any more intriguing as time passes. Just gear up and do it. Thinking about it hour after hour and day after day will only supply you with more reasons to procrastinate. Break up the task into digestible bits and it won't seem so terrible.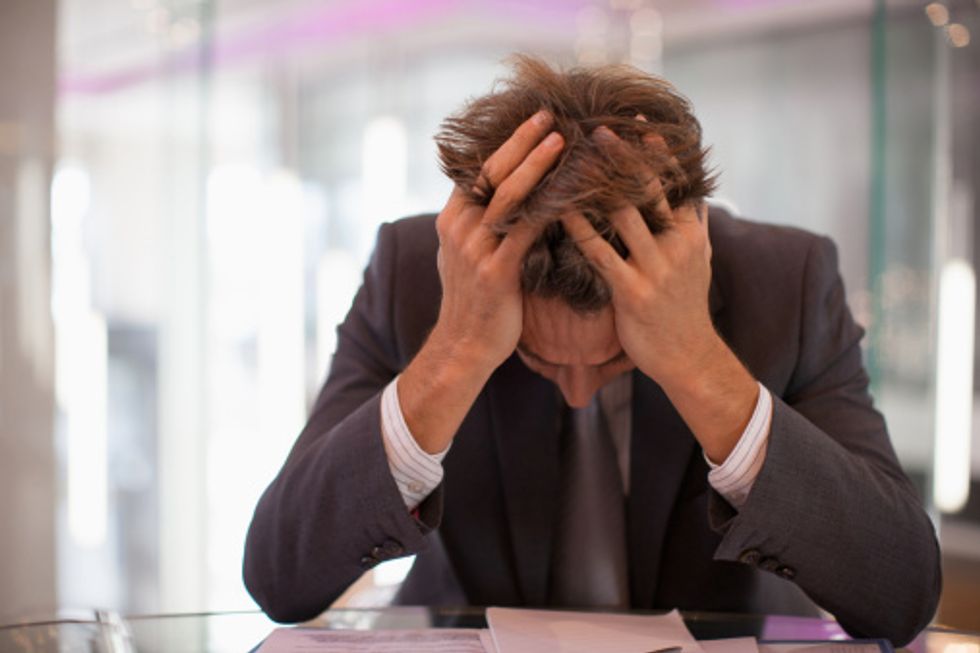 Failure is a Worry

While procrastinating when you've got so much to do seems counterintuitive, many of us do so when we are fearful that we may not be successful in the endeavor. The possibility of failure is one of the biggest triggers leading to procrastination.
As per Lifehack, "Of course you cannot fail at something when you don't do it at all. Unfortunately, this is an unproductive way of thinking. Facing your fear of failure will help you eventually overcome that fear, or learn to manage it."
Put it this way. You'll definitely fail if you don't do your work at all. But you have a chance to succeed or at the very least, learn something of value, if you delve in and try. Psychology Today notes, "When difficulties arise, people with weak self-confidence easily develop doubts about their ability to accomplish the task at hand, while those with strong beliefs are more likely to continue their efforts. When low self-confidence causes people to avoid activities, they miss opportunities to acquire new knowledge and skills."
If you were assigned a project at work, your manager or boss believes in you. He or she trusts you have the abilities to succeed. Use their encouragement to fuel your desire to get to work and do a great job.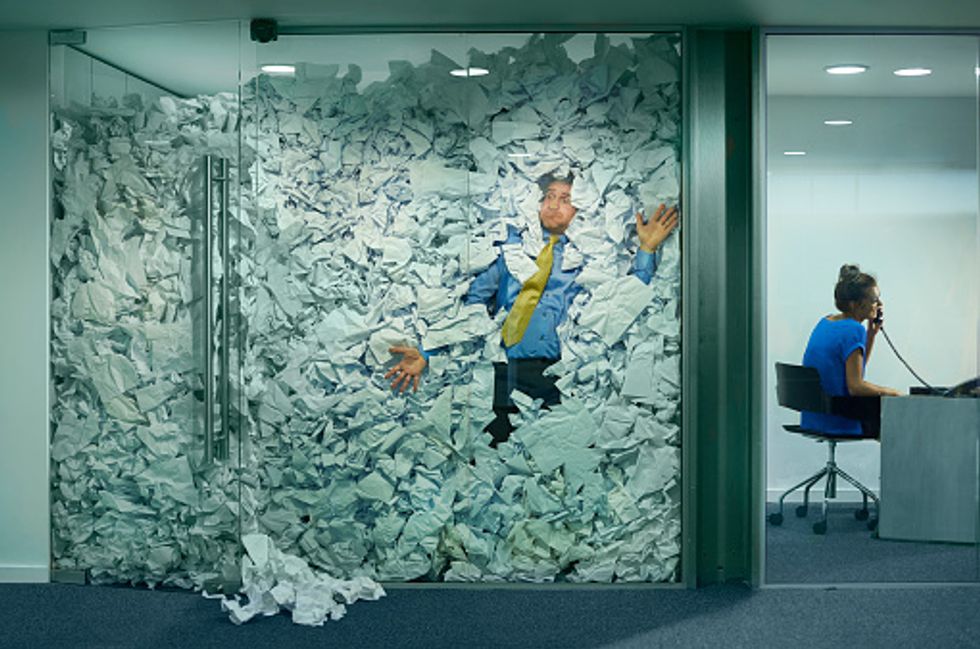 You're Unstructured
Without a sense of structure or proper planning, it's easy to put off a project that needs a timeline in order to work on it to completion effectively. You may not know where or how to start, so you just don't.
According to Psychology Today, "The collapse of the delay between impulse and decision inevitably favors impulse (e.g., checking Facebook instead of doing work); our easy online access makes urges easy to gratify. One solution to this is to design your environment in a way that makes your desired goal more likely to happen."
You can create a summary of the project or an organizational flow chart. Lay out the items that must be finished before you can move on to the other tasks. If you are working on a group project, assign specific tasks to the members of the group so the work doesn't seem so overwhelming.
In the meantime, remove yourself from distractions like social media and other work that's not as pressing, but more interesting to you. You can get to those things later. Give yourself the best chance to succeed – a clear mind and environment. You will then have the ability to focus and finish.
Are you motivated to get to work without delay? Understanding the reasons why you're putting off important work gives you the chance to do things the right way. Now get to it!
While it's possible to be frugal with many aspects of your lifestyle, there are certain events and possessions that will require you to spend a substantial amount of money. Thus, a wise course of action is to begin saving well ahead of time while thinking about your goals for the future. This way, you'll be able to maintain a stable financial state even when faced with those large expenses. The following are a few major life purchases that you should plan for.
A Wedding
Marriage is a joyous occasion that many people look forward to. However, a wedding can be quite expensive, often costing thousands of dollars. Your family and your future spouse's family will often contribute to covering this, but you should still prepare to spend a good deal of your own money on the ceremony. If you're in a serious relationship and are considering marriage, you should plan where the funds for the wedding will come from and take the necessary actions to accumulate them. It's also crucial to discuss financial matters with your partner, since your property will merge once you get married.
A New Car
Automobiles remain one of the top modes of transportation. As a result, you may want to purchase a new car at some point in your life. Although you may be fine with an old or used vehicle at present, you may one day be motivated by a desire to acquire something nice for yourself or by the practical needs that arise as you raise children. Whatever the case, obtaining a new car is a major life purchase that you should plan for.
In addition to setting aside funds to eventually put towards a vehicle, you should also aim to build you credit score. This is because your credit score will determine your available car loan options. The higher your credit score, the more you may be able to lower your interest rates on your car.
A House
Owning your own residential property is a worthy objective that you may hope to make a reality one day. Ideally, you should save about 20 percent of the total cost of a house before you buy it. This will allow you to make a larger down payment and thereafter face less interest on your mortgage.
As with acquiring a car, the mortgage options that you'll have can change based on how strong your credit score is. You'll want to increase your score as much as possible in the years leading up to buying a house so that you can get more favorable interest rates. In addition to contemplating down payments and mortgages, you must also remember that you'll need to deal with property taxes, insurance, maintenance and repair fees, and sometimes homeowners' association charges.
It's also necessary to hire a real estate agent to help you with the buying process. There are different types of real estate professionals. You should know how to distinguish between buyer's agents and seller's agents so that you can obtain favorable prices on homes as well.
Many people live together before getting married and have begun the process of combining accounts and sharing responsibilities. However, some people wait to do this only after marriage, and others wait until they're married to live together. Whichever path you've chosen, it's still crucial to know a few tips to manage money together as newlyweds to determine where you should begin and how you can remain on the same page.
Discussing Money Motivations
As we begin to share money with our significant other, we soon find out what one person may rank as a priority regarding money and the other may not. As such, sitting down and discussing money motivations is important. Two people who cannot agree on how to handle money may cause serious issues. This should include:
How to deal with money following payday. Is a percentage put into savings? Is that the day to splurge on dinner, drinks, and more?
The frequency and size of payments made to debts. Some people like to pay minimums, whereas others pay in full or make double payments.
What do you each consider money well spent? Is it a new 70" 4K television? Is it an investment? Is it paying as much debt off as possible?
How do you go about consulting each other before making purchases over a certain amount?
Establishing Financial Goals
After you evaluate the motivations behind your money and how it should be spent, you'll need to spend time together hashing out financial goals. As newlyweds, there are certain things on your list that you're going to want to save for. How do you go about that? How much of each paycheck will you dedicate to a particular fund?
Some things in the future worth making a financial plan for include savings and paying down debts. This is the time to be honest about your current financial standing. If you're looking to buy a home, you'll want to assemble a first-time homeowner financial checklist to begin to develop topics of conversation. Some of the things to consider setting goals for are:
Student loans
Car loans
Future children
A house
Medical bills
Delinquencies on credit reports
Vacation and rainy-day funds
Emergency funds
Budgeting Together
The more honest and open you can be with each other about the money you have and now the debts you share, the better. Implementing plans for the best ways to have the things that you both desire while still taking care of existing demands is important. These can be uncomfortable things to talk about; however, these conversations are necessary.
Following these tips to manage money together as newlyweds will allow you to have a starting point for conversations that can be tough to start. The sooner you and your partner get on the same page with finances and the responsibilities that come with them, the easier the transition will be and the sooner you'll find success.
It's the dream: money you can count on to keep rolling in, even while you sleep.
Passive income isn't entirely passive, of course. You'll put in work up-front to get the profits rolling, so don't relax in your recliner just yet. But with so many potential sources of passive income available to you, picking one or several will mean that the day you can finally kick back will draw steadily closer.
Rental Properties
Real estate is a tried-and-true wealth builder for a simple reason: people will always need somewhere to live. Research the market in a growing community until you know a good deal when you see it. You can maximize rent by fixing up a deteriorating property or upgrading a mediocre one. The key is to hire a property manager to do all the day-to-day landlord duties for you—and you'll need a good one. Smart investors put their profits in another property and repeat the process until they have a diverse portfolio.
A YouTube Channel
You can start a blog if you're more comfortable hiding behind a computer, but consumers are more likely to prefer video content. Post a series of "how-to" videos to answer questions about whatever you're an expert in.
You can put up any content you want, but if you don't want to commit to regularly updating it, focus on "evergreen" topics that will draw clicks for eternity. Ads will create your income, especially if your channel grows in popularity. Better yet, sign up for affiliate marketing. If you recommend a product and provide a link to buy it, you'll get a small percentage of those transactions.
Auto Advertising
If you don't mind vinyl-wrapping your car with an ad for a company, you can get cash just driving around and running your errands. Make sure you contact a reputable company that doesn't ask for any money from you; if they're the real deal, they'll evaluate your car, your driving habits, your area, and more. Bonus: the brighter the ad, the easier it'll be to find your vehicle in the parking lot.
Digital Products
What's something that people will pay for but doesn't require shipping on your part? Finding that item is what can supplement your income indefinitely. Write an e-book, charge for your cross-stitching patterns, design prints that people can digitally download, invent an app, record a "masterclass," or whatever else you want. Every time someone new discovers it, the cash register rings. With a little more effort, this is a potential source of passive income for you that can continue to grow. Once you build up a customer base, they might want more products. The good part is that it's up to you whether you wish to give it to them.
From Your Site Articles
Related Articles Around the Web