unsplash.com
Does heading to the mall at the peak of gift-giving season seem like a noel nightmare? Would you rather shop cuddled up in your flannel PJs than run the risk of bumping into neighbors at your local stores and boutiques? And does the idea of being trampled by a pack of savings-hungry holiday hounds sound less-than-cheery? If seasonal shopping has you feeling like The Grinch, ringing in the holidays from behind a computer screen may be the only way for you to stay sane. You may not get to sit on the department store Santa's lap, but your laptop will have to suffice.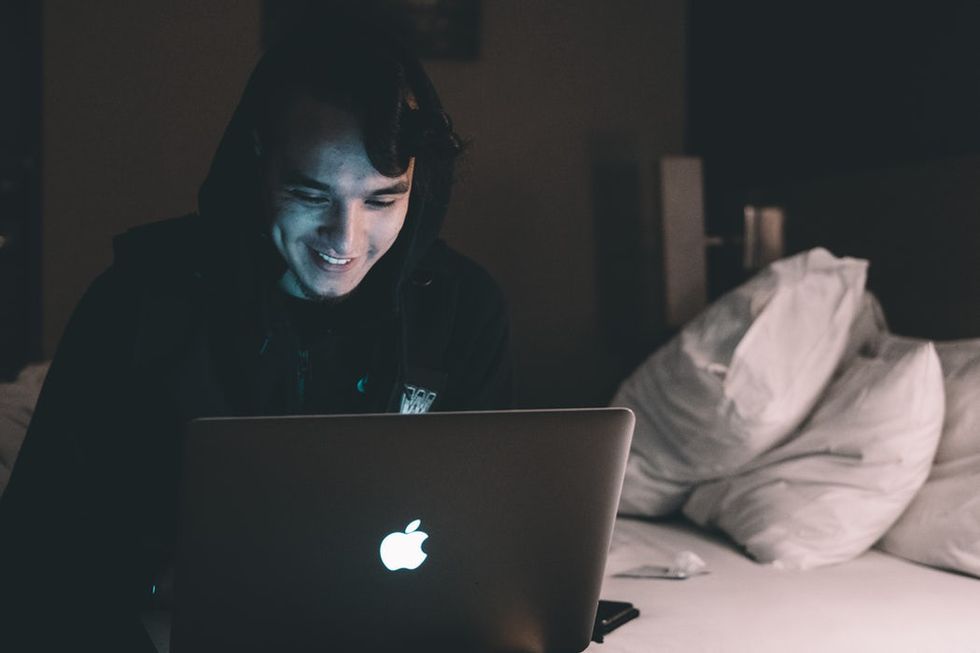 unsplash.com
But you will not be the only one tapping feverishly on your keyboard this shopping season. More and more people are giving up driving in traffic and standing in line to find the perfect gifts for those on their shopping list. For the first year, online shopping will beat out in-store sales, making the marvels of modern technology as holiday-friendly as ever. Does Amazon hire reindeer come wintertime?
It is true, forget about jingling all the way to a crowded store promising bags-full of festive gifts at rock bottom prices. And no need to skip Thanksgiving dessert to be the first to arrive at a pre-Black Friday sale that will have your head spinning. As per Business Insider, "People say they plan to spend more money online than in stores this holiday shopping season. This is the first year in Deloitte's annual survey that shoppers have predicted their online purchases will exceed what they buy in-store." Will you be one of these at-home shoppers helping boost these numbers?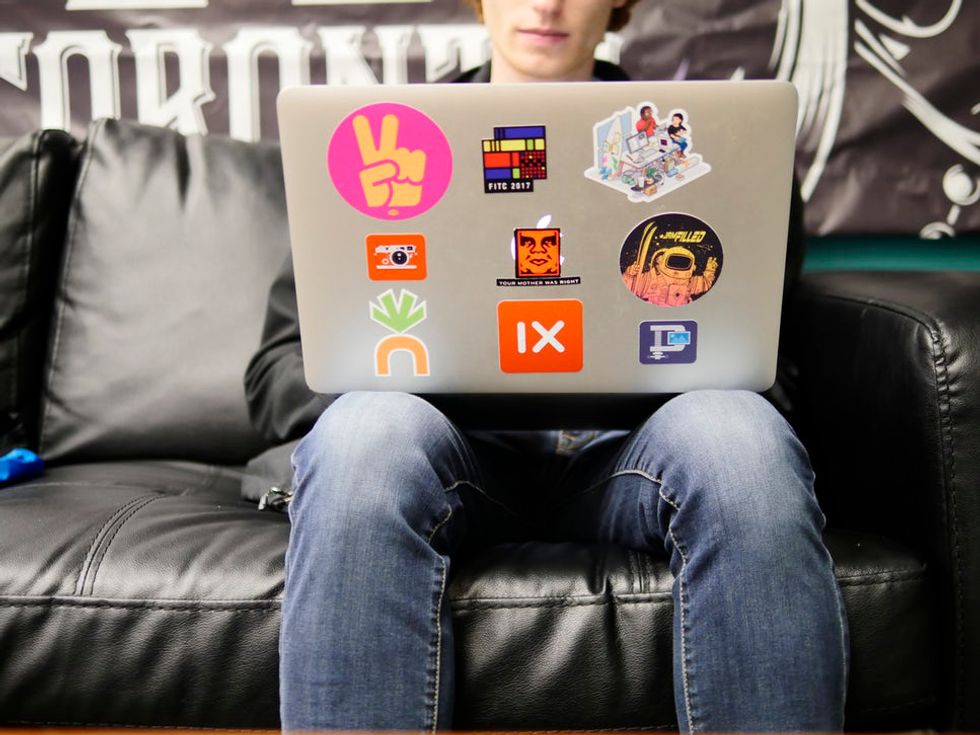 unsplash.com
While the stats are not through the roof – Business Insider notes, "Shoppers plan to spend 51% of their holiday shopping budget online, compared to 42% in stores, according to Deloitte's survey of more than 4,000 Americans," it is still a significant enough uptick from last year, and the trend is on an upward swing. And this number equates to 108 million people who shopped online on Thanksgiving weekend last year, which was 5 million more than the year prior. With this trend, 2017's outlook for online shopping will be impressive. Great for online retailers, not-so-hot for the brick-and-mortars trying to keep pace with the wonders of the web.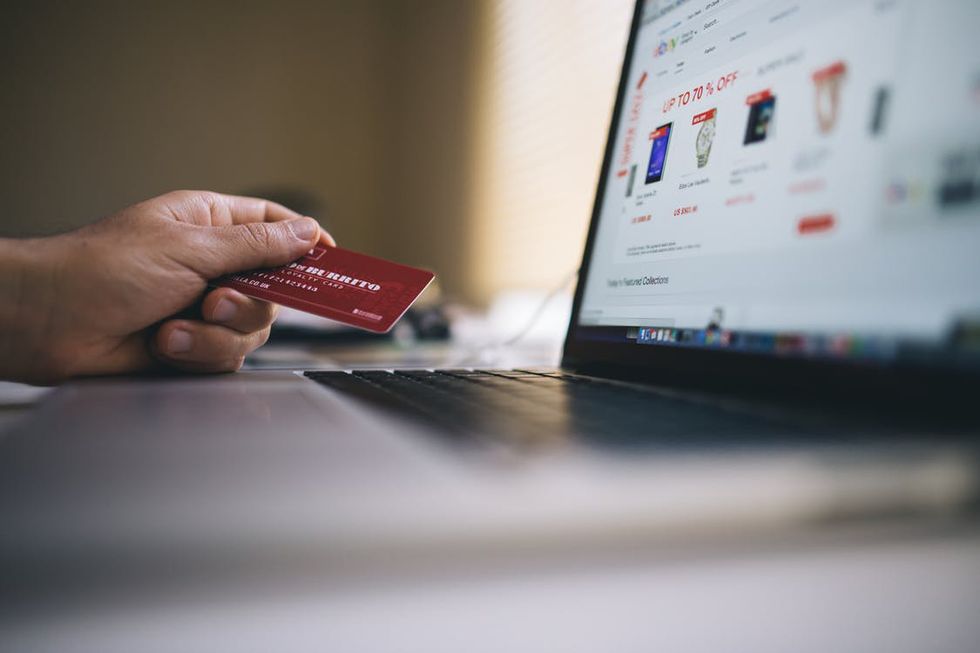 pexels.com
Do you love the thrill of snooping through shelves, rustling through racks, and hearing the "cha-ching" of the cash register? Is it important for you to see and feel items in person before committing to a purchase, especially one that is set to be a gift? Or, like millions of other Americans, is online shopping satisfactory, if not more appealing than making your purchases in-store?
The perks of shopping online are evident – more choices, the ability to easily price shop, no crowds, any-time-of-day browsing, and so on and so forth. The holiday energy may be lacking, but the convenience is enough to give the carolers a night off.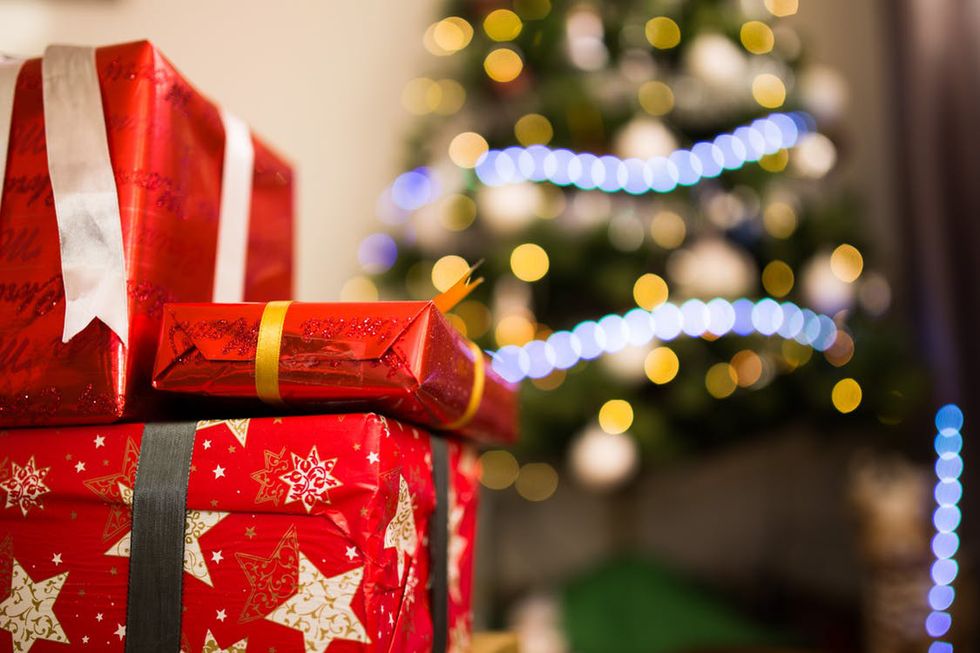 pexels.com
Happy holidays! And whether you shop online or head out, let's hope your gift list has more loved ones labeled as "nice." Or better yet, pray you're not on anyone's "naughty" column!
Online banking and shopping are part of everyone's lives now. Most consumers are completely comfortable entering their credit card information on any site. The vast majority of bank customers don't even receive paper statements anymore. But as with everything else online, there are some security concerns. Here are a few simple ways you can keep your financial information secure while you're shopping and banking online.
1. Use strong passwords
Especially for your bank account, use a very strong password. Having a complicated password will make it harder for anyone to hack or guess your login. You'll want it to be at least 10 characters long, have numbers, upper and lowercase letters and a few special symbols. You can make a pretty strong password that you can still easily remember.
Step your security up by signing up for password manager, like LastPass. These are secure, encrypted services that will generate strong passwords for all of your accounts. And by installing the browser extension, you can sign in with a click of a button.
2. Change your passwords regularly
Having a strong password is great, but it's still good practice to change your password at least once every year. If you haven't changed your password since you set up your account, you should probably go update it right now. As evidenced by Yahoo releasing information about a hack of accounts that took place years ago, changing your password regularly keeps your account secure. Those Yahoo users who changed their passwords after that hack took place in 2013 stopped hackers from maintaining access.
You should be changing your banking password regularly as well as any other accounts that are storing your financial information. This includes any shopping websites or payment services.
3. Avoid entering your credit card information
If you're completing a one-time purchase on a website you don't regularly use, try to avoid entering your credit card information. Most sites will support payment through PayPal, Visa Checkout or, if you have a Mac, Apple Pay. These are secure services that can complete your transaction without having to enter any of your sensitive information.
These services also make paying for items much faster. No need to fill out boxes of information. Just type in your password and you're good to go. Who said you couldn't have security and convenience at the same time?
4. Enroll in transaction alerts
Most banks will let you set up transaction alerts on any or all of your cards. Whenever a purchase is made with your card, you can receive an email, text or push notification telling you about it. This is a great feature to use if you let your family members use your card regularly.
All of these notifications might sound annoying, but it is the fastest way to verify that there aren't any fraudulent purchases. If someone manages to get a hold if your card information and uses it, you'll receive an alert. If you don't recognize the transaction, you'll be able to quickly flag it and inform your bank. Transaction alerts are by far the easiest way to keep tabs on your spending and security.
Everyone has to make a variety of financial decisions each day and many of us make due with limited funds. Do you go out on Thursday for drinks or stay home? Bring lunch or buy it? Take a cab or the subway? This illustrates the good old concept of opportunity cost from Econ 101 where you have to give up something to get something.

Office Supplies
Let's say you need some K-cups and a basket full of goods from CVS. You could just buy them as needed for the full price or embrace the discount philosophy and get a deal.
All retailers have websites and you can sign up for email alerts and discounts. Often, the savings could be from 10 to 30%, plus free shipping and that saves you time.
Retail Therapy
Want to see a show but hate the high cost? Know a student? Student discounts can knock a chunk off the full ticket price. Need shopping therapy? Many retailers offer student discounts, so this may turn into significant savings on large purchases.
Mealtime
Restaurants often offer a deal for lunch. Rather than pay dinner prices, pick up a lunch order and put it in the fridge for later. This can save a good deal of money especially if you are on the run.
Big Purchases
If you are shopping for a major purchase like furniture or a car, be sure to get three quotes and then have the salespeople compete for your business. Don't be shy: you can get a deal and most people will negotiate.
Saving money is like making money, but there is one additional consideration: the tax value. To illustrate, let's say you buy $500 worth of merchandise for $400. On the surface that is $100 in savings. With a NYC sales tax rate of nearly 9%, you save even more due to not having to pay sales tax on the higher amount. If you go a bit further, saving $100 is like making $125 at a job where you have to pay 25% in income tax.
Discounts can make a small impact that can end up being huge. A great tip is to take your monthly savings and put it into the bank. After a year, take a vacation with the money and enjoy the rewards of your diligence.