The National Financial Educators Council (NFEC) surveyed young adults in 2017 and asked them what high school level course would benefit their lives the most.
The majority responded that money management was the course that would be most beneficial.
With personal debt is at its highest record and COVID-19 threatening to have the hardest economic effects on youth, understanding money and finances is an important life lesson that should be taught to children at a young age.
The following is a list of the best financial literacy lessons and tips to teach children throughout different life stages.
Younger Children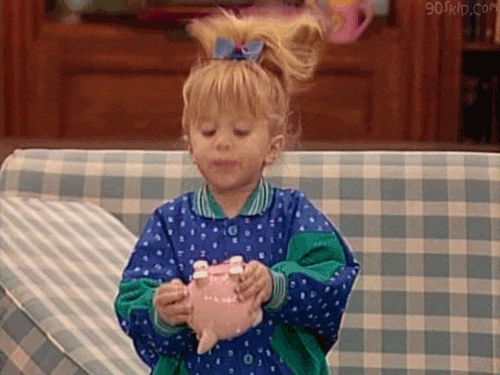 paying full house GIFGiphy
A 2013 University of Cambridge study stated that by the time children are just 7 years old, they have already formed money habits. While toddlers are still too young to be taught the value of money, it's never too early to introduce money and spending to them. Here are some great ways to introduce money to young children.

Get them their first piggy bank. Clear piggy banks work best so that the child can visually see their money grow. If you would like to take it further, give your child two separate piggy banks—one for spending and one for saving.
Encourage play money. While getting familiar with money is important at a young age, you don't necessarily want your child handling dirty money. Investing in a money play set and teaching money lessons through play is a great way to introduce money to children—because what toddler doesn't love to play store?
Children learn by example, and setting a good financial example for your younger children to follow is important.
Open a joint savings account with them. I am an avid believer in parents holding at least two types of saving vehicles for their children—one that the parent can fully control and one for the child to be on jointly. When the time is right for you and your child to open the account, make it a fun and exciting event for them. This is a great opportunity to get them familiar with banks and depositing money.
Check for educational games and apps that have money learning games. Savings Spree is great for kids and well worth the $5 price.
Elementary/Middle School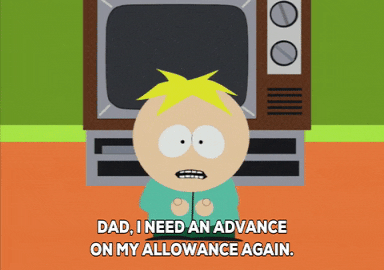 money talking GIF by South Park Giphy
By now most children know financial basics, such as the different denominations, but keeping up with their financial learning at this stage in life can be crucial. Here are some tools and tips to help your child navigate through the beginning steps of learning what it means to control their own finances.

Don't simply give your kids allowances—instead, teach them about earning money by assigning chores and rewards. iAllownce is a great resource and management tool to create chores, automated payouts, and rewards that can be synced to children's devices in your household.
Gift your child a stock that has meaning to them. Giving a kid a piece of paper and telling them they own a share of stock isn't that exciting. But perhaps presenting it to them as they are now the proud owner of stock—and in turn, a part of the company itself—may be a little more satisfying, especially if it's coming from a company they are familiar with and has meaning to them (i.e. Disney). This is a great way to introduce kids into the world of investments and stocks.
Teach lessons about value in goods and opportunity costs. If your child only has enough money to buy one of the two things they want, talk it over with them. Have them figure out the value of each item by comparing costs, longevity, and desire; this will show them that if they choose one thing, they can't have the other (the opportunity cost). Likewise, encouraging kids to think a purchase over for a day before making decisions instills strong values that will prevent them from making impulse buys as adults.
Teenagers/Young Adults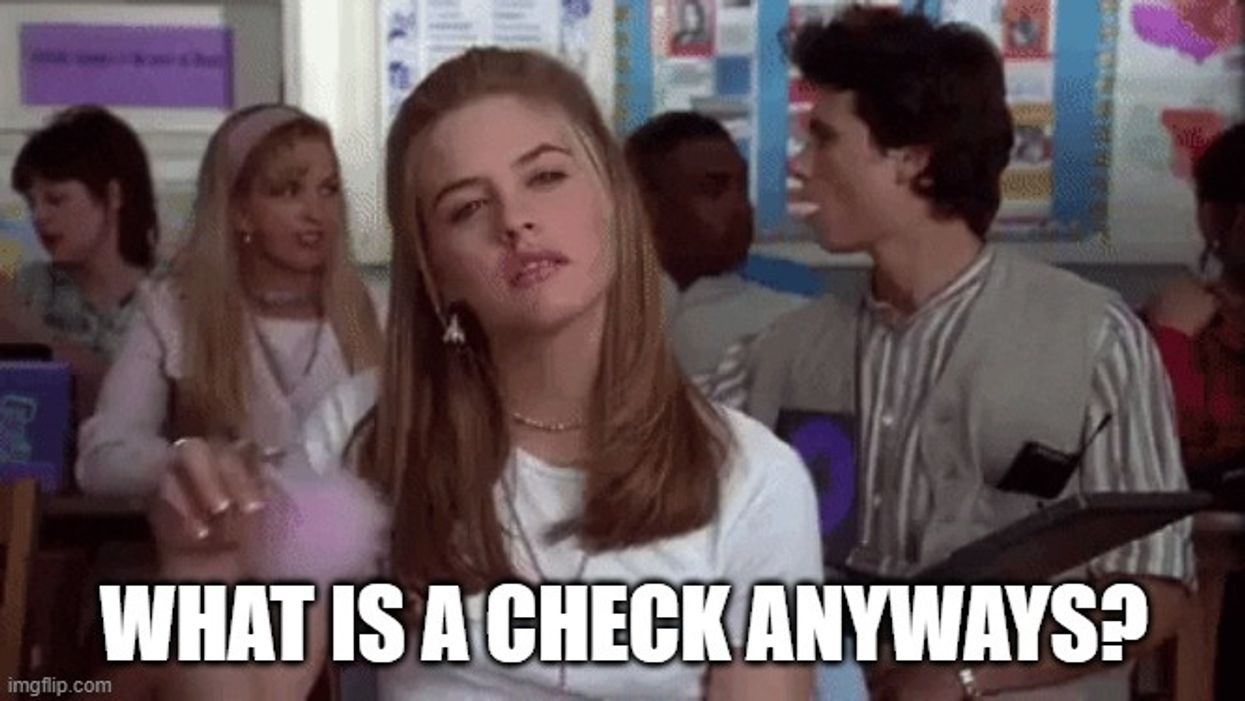 Do not depend on your child's school to teach them financial literacy, as less than half of states require high school students to take a personal finance course. High school years are the perfect time to develop your kid's financial freedom so they are prepared to make smart choices when out on their own.

Let your child earn a paycheck other than a chore allowance, whether through a job or by pursuing their own business entrepreneurship such as an Etsy shop. Your child's first paycheck can be a great lesson on taxes.
The most important thing you can teach your teen is how to keep a checkbook ledger, as well as how to fill out a check and a deposit slip. In my time working at a bank, the majority of teens and younger adults I encountered had almost no prior knowledge about basic banking transactions. While the argument against keeping up with such tasks is that banking is now mostly online, there is no direct way to keep exact track of your account balances without some sort of ledger entry. Card swipe and electronic transfers have become nearly instant ways of making transactions on checking accounts—but not everything instantly goes through your account.
Help teens set long term savings goals and encourage them to always put a percentage of their income into savings. One great savings incentive is to set up a savings match with them. I once had a banking customer that told her children she would match whatever they put into their savings account by the time they graduated.
Teach them healthy credit card habits. It's important for teenagers to learn the dangers of credit card spending, but I am an adamant believer that every parent should help their child get a first time credit card at the age of 18 to instill good credit habits.
Help them create a budget. Sit down with them and together figure out their monthly income. If they have any monthly expenses (gas, cell phone, etc.) subtract that from their monthly income to figure out how much money they have left for spending and saving.
<
Bloomberg Radio is so yesterday. And how many of us can actually say we sit down and read the Wall Street Journal every day? Podcasts have become one of the most popular ways for consumers to ingest information on just about anything–so why not get your daily dose of finance medicine through one of these hand-picked podcasts we have cultivated!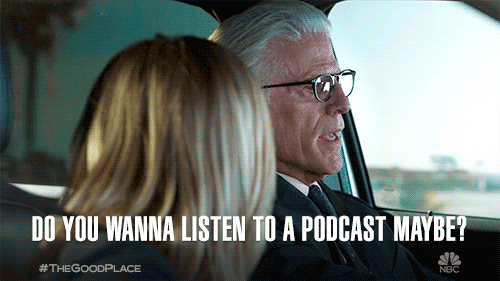 Giphy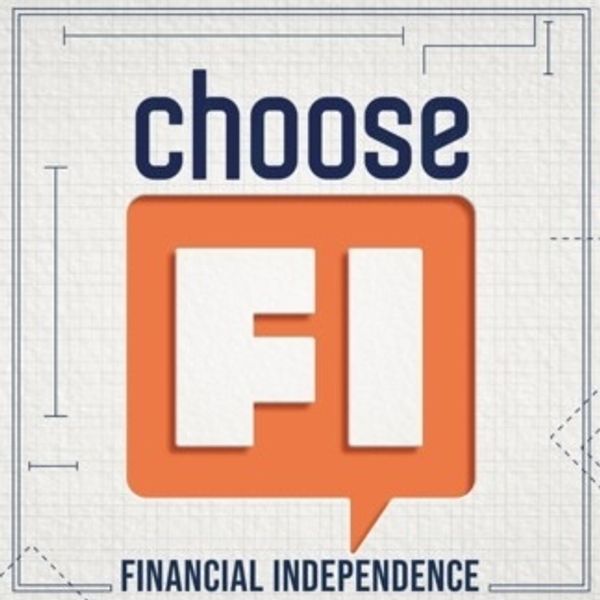 Photo Credit: ChooseFI.com
Co-hosts Jonathan Mendonsa and Brad Barrett discuss all things personal finance with a focus on helping listeners achieve financial independence. Some of their popular topics include reducing expenses, tackling debt, tax optimization, side hustles, and other great tips! In their most recent episode, I learned that you can ask a hospital for a discount on paying your bill in full. And guess what, most of the time they will allow it! With a 5 star rating on iTunes along with a listing as one of their Top 25 business podcasts since its creation only three years ago, ChooseFI is definitely an essential!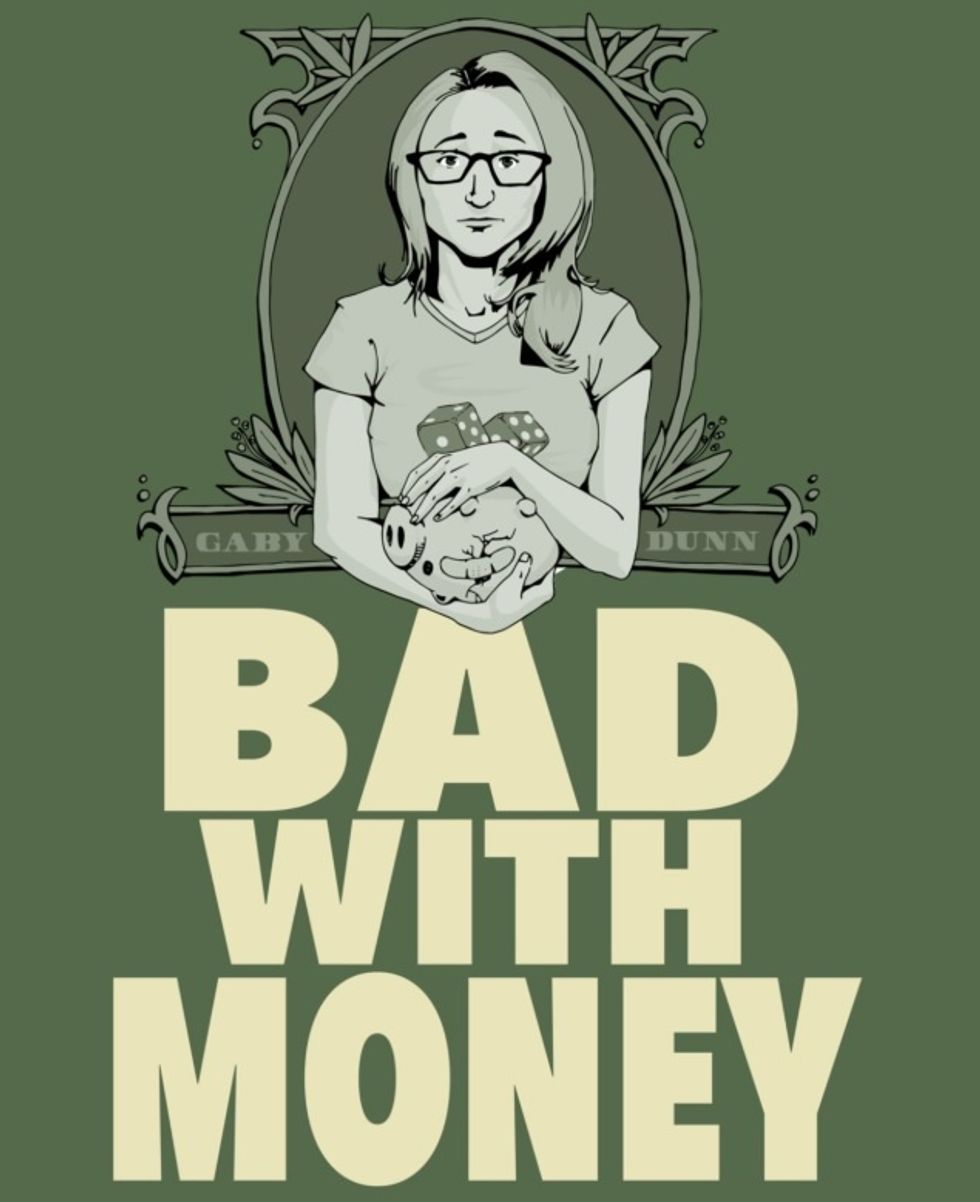 Photo Credit: Bad With Money
New York Times best selling author, Gabby Dunn, started the Bad With Money podcast in 2016 to research and discuss economic topics with a social justice view, as she considered herself to be "bad with money" and wanted to start a journey to better understand how it affects our day-to-day lives. Ex-writer and producer for Buzzfeed, Gabby now focuses on discussing money topics from the point of view of POC, women, and the LGBTQ+ community and asks often neglected but important questions that are important to people identifying with these groups. One of her recent episodes discusses the costs of living abroad as an LGBTQ+ or black person. iTunes gives Bad With Money a 4.5-star rating, but I give it a solid 5!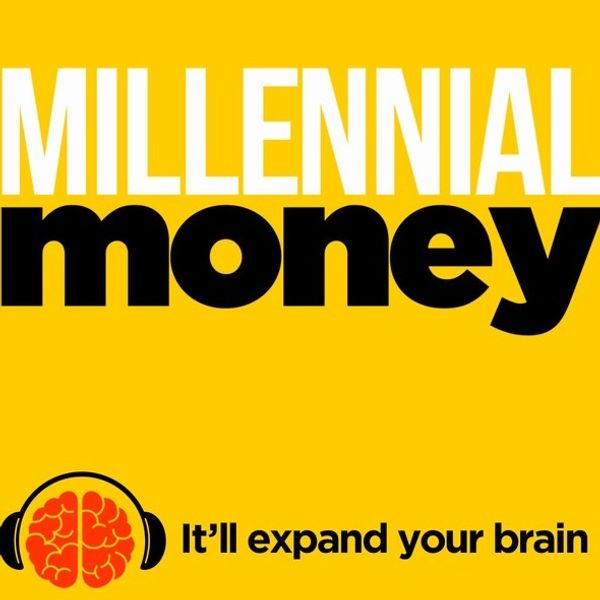 Photo Credit: Millennial Money
Shannah Compton Game, a Certified Financial Planner, started the Millennial Money podcast in 2018 to help make talking money less taboo. With a connection to her listeners declaring she is "just like you," Shannah aims not to necessarily teach, but to empower people to take the reins on their financial future. Many episodes focus on money mental fitness, a pillar of mental fitness in which people learn not how to necessarily have more money but feel more in control of their money, which has a huge impact on overall mental well-being. Shannah is considered fairly new to the podcast world and currently has a 4-star rating on iTunes, but I believe she has the potential to become one of the biggest financial podcasts out there.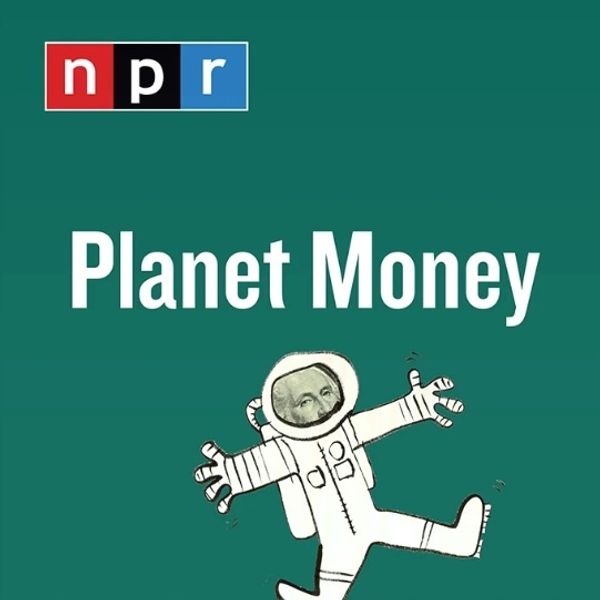 Photo Credit: Planet Money
This long-established podcast that's sponsored by NPR has been in the podcast world since 2008. Current hosts Amanda Aronczyk, Mary Childs, Karen Duffin, Jacob Goldstein, Sarah Gonzalez, and Kenny Malone bring the perfect amount of comical banter to the money world to make every episode interesting. Check out the twitter account they created for their stock-market bot created to follow Donald Trump's business tweets and make stock-market trades accordingly, ironically handled @BOTUS. The Planet Money podcast currently has a 4.5-star rating on iTunes and boasts a Peabody award and the 2017 Edward R Murrow award for the investigations into Wells Fargo's retaliation against whistleblowers.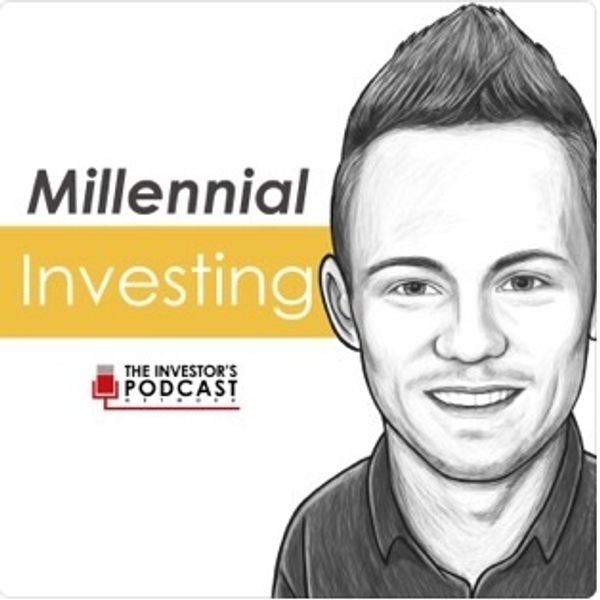 Photo Credit: The Investor's Podcast Network
The Millennial Investing podcast is part of The Investors Podcast Network. This fairly new podcast is hosted by accounting and finance professional, Robert Leonard. The lead focus is covering all the basics for millennials to get into the world of investing. Robert interviews experts in the field, such as Scott Young, author of the bestselling Wall Street Journal book, Ultalearning, and Greg Smith, CEO of Thinkific to uncover their tips to help young millennials get into the investing world. For a newer podcast, Millennial Investing impressively holds a five-star rating on iTunes.

We use social media to keep up with the latest in the worlds of pop culture, politics, fashion, and music, so why not the world of finance? Whether you want to keep up with financial trends or get some quick money advice, we've gathered a list of five of the best personal finance influencers you need to follow.
1. J Money, Budgets Are Sexy
Good idea to think about ;) . https://t.co/QNq0fMpsic

— J. Money (@J. Money) 1579528910.0
J. Money is a Mohawk rockin' husband and father who has been in the blogging business since 2008. His casual and easy to comprehend writing style makes learning about the financial world easy for anyone. J has received 12 industry awards and recently posted about his achievement of reaching a net worth over $1 million. If nothing else, you should at least follow him for his "dad worthy" money jokes!

2. Michele Schroeder-Gardner, Making Sense of Cents
Is Thrift Store Reselling Good Or Evil? https://t.co/QJTxFpraTI

— Michelle Schroeder-Gardner (@Michelle Schroeder-Gardner) 1581013505.0
Michele Schroeder-Gardner has been writing for her blog, Making Sense of Cents, since 2011 and has over 20 awards to show for it. She started her blog sharing how she paid off $38,000 in student loan debt in only 7 months. She now travels full-time. She's currently living on a sailboat with her husband. She shares best practices for paying off student loan debt along with some great tips for making money online. Plus, following her travel journeys is worth the follow alone!
3. Erin Lowry, Broke Millennial
Yes, it's true. I did write a guide to help my friends travel hack their way to my bachelorette party. Read the st… https://t.co/4aTSuMtTi6

— Broke Millennial ® (@Broke Millennial ®) 1579206589.0
When I discovered Erin on Twitter, the first thing I noticed was her coined hashtag, #GYFLT (get your financial life together), which I naturally thought meant get your f***ing life together. The author of two books in the financial industry, Erin graduated from college debt-free and has been featured on CBS Sunday Morning, CNBC, and Fox and Friends. Upfront and hilarious, she breaks down the often confusing and scary finance world for Millennials.
4. Tina Hay, Napkin Finance
What is #Bitcoin ? @napkinfinance https://t.co/49O603mvBl

— Barginex (@Barginex) 1579852825.0
What better way to guide you through the financial world than through pictures drawn on napkins? Tina is the founder and CEO of Napkin Finance, a site that makes money easy to understand through visualizations drawn on yes, you heard right, napkins! As their website so bluntly puts it, Napkin Finance is "everything you need to know about money in 30 seconds or less." Napkin Finance has collaborated with companies like JP Morgan, UBS, Michele Obama's Better Make Room Initiative, and the United States Olympic Committee. These bite-sized lessons make learning about money fun and quick.

5. Lily, The Frugal Gene
How To Stay Frugal When You Have Spendy Friends #frugalliving #savemoney #moneyhacks https://t.co/RuoO2HvMfo https://t.co/rB8CLAex4K

— Lily | The Frugal Gene ✌ (@Lily | The Frugal Gene ✌) 1581075859.0
Lily and her husband write for their blog, The Frugal Gene. She is a first-generation immigrant from China who was raised in San Francisco. Lily shares how her journey out of a life of poverty was the key motivator in attaining FIRE (financially independent, retiring early). Lily was able to pay off all of her student loan debt with only a part-time job in eight months! She shares interesting and unique tips on saving money, and she has been featured on The Cut, Rockstar Finance, Tiller Money, and Money.

"I'm living so far beyond my income," wrote e.e. cummings, "that we may almost be said to be living apart."
If you find yourself in a similar financial predicament, it's likely time to stop making poetic quips and take a hard look at your financial reality. Is it time to ask for help? Asking for money from friends and family can be a dicey proposition, but if it's the difference between you and the poorhouse, it's time to put your pride aside and ask for help. How do you do it? Take our best advice.
Step 1: Get Real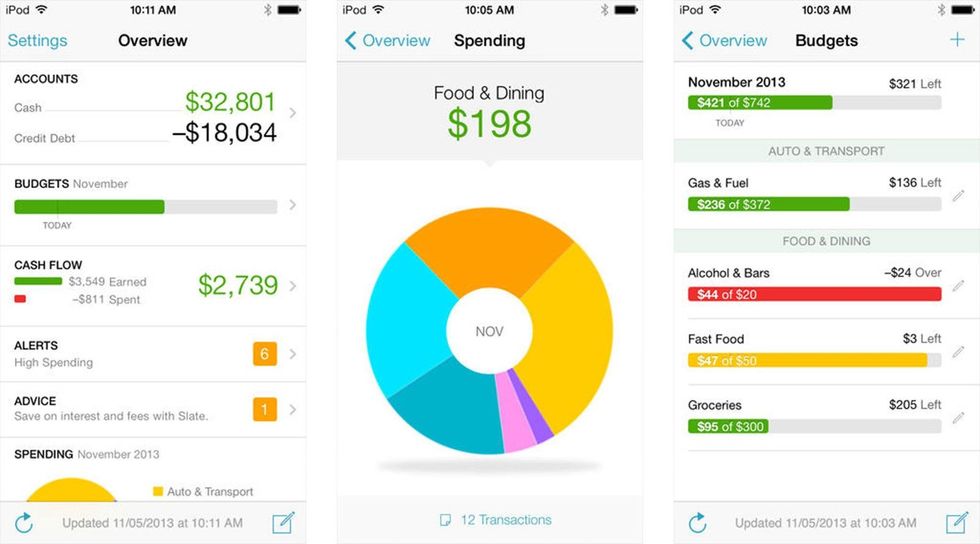 The Mint appYalantis
"You can't ask for help when you're still going out on weekends and blowing a couple hundred bucks on cocktails and breakfast," writes Puckermob. "You have to go through your expenses with a fine tooth comb and see where you can really be saving and what's just nonsense."

Weekend warrior fun might be the tip of the iceberg. Are you spending $9.99 per month on apps you don't use? Do you subscribe to magazines that hit the recycling bin before your bedside table? When's the last time you actually went to the gym that costs $89 a month?
A site like Mint can help you see trends in your spending, where you're overspending, and where to cut back. It can be tempting to stick your head in the sand, but when it comes to finances, knowledge is power; being more aware can help you set a budget you can stick to.
Financial responsibility is not just about slashing costs. Can you make more money by driving Lyft after work or asking for a raise?
"Before you ask for a loan, make sure you've already taken positive steps towards improving your finances," advises Consumerism Commentary. "You aren't ready to take the responsibility of a loan from a friend or relative before improving your financial situation."
Step 2: If You Need Help, Don't Wait
"It is easier to admit that you need help than it is to deal with the consequences of being too prideful and allowing a situation to get too far out of hand," writes Eric Nisall. "The worst time to accept the fact that you need assistance is when it is too late."
Don't wait until the bank has started foreclosure proceedings and your bank accounts are so empty that they're incurring overdraft fees upon overdraft fees.
Step 3: Ask the Right Person
Ask someone who has money to give and isn't in a financially perilous position themselves. If they're retired and on a fixed budget, out of a job, or dealing with stacks of their own bills to contend with, your request may seem inconsiderate and tone deaf.
Step 4: Come Prepared
Create a document that shows how exactly how much money you need and what it will go toward. Not only will this demonstrate your competence and responsibility, it will help give the person you're asking a clear vision of what this money is for.
Step 5: Come Up With the Terms for Repayment
If you were to approach a bank or financial institution for a loan, terms of repayment would be outlined out the outset. Give your friend or family member the same clear-cut vision for how they'll get their money back. How long will it take you to pay back the loan? How often will you send them payments? Even small payments, made regularly, will establish trust.
Step 6: Pay Interest
This offer demonstrates that you're not just casually hitting someone up for cash because you can. By offering to pay interest, you're not only showing your responsibility, you're also expressing a form of respect. "Hey," your offer says. "I know you could be racking up compound interest on this money, but you're helping me out instead. Thanks." Insist on paying interest at the minimum rate they'd be able to earn from a high-yield savings account, about 2 percent.
Step 7: Put It All In Writing
Promissorynote templates designed specifically for loaning money to family and friends are available online. Putting the agreement in writing is another way to make the loan official and not just some loosey goosey handshake agreement.
Step 8: Pay the Loan Off Early
If your financial situation improves sooner than anticipated, pay the loan off early. "It will be a nice surprise, and on the personal relationship side, it might win you back 'points' you may have lost," says Consumerism Commentary. "At the very least it shows that you are not only a man or woman of your word, but you make extraordinary efforts not only to meet your obligations but outperform."