Back in 1997, you could buy a share of Amazon stock for around one dollar. Imagine if you bought one thousand of those shares and still owned them today (a share is currently around $2,100, almost a 120,000% increase)! The popularity of marijuana stock comes from the potentials of the industry–everyone's hoping to find a payoff much like early Amazon investors. With US marijuana sales expected to reach 23.4 billion by the year 2022, the market could possibly see exceptional trajectory growth in the stock market.
With recent changes to the legalization of marijuana use in the United States, both medically and recreationally, more people are showing an interest in marijuana stocks. And it's no wonder, considering global spending on legal cannabis worldwide is projected to hit 57 billion in a decade. The legal market is growing like a weed (pun intended) and many people are wondering if investing in marijuana right now could pay off in the future.
Who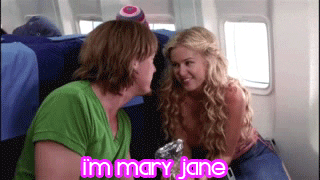 Giphy
Marijuana derives from the cannabis plant, as does hemp. The plant produces cannabinoid chemicals like tetrahydrocannabinol (THC) and cannabidiol (CBD). There are plenty of different companies currently in the pot industry. Before making any decisions on investing in this industry, you should do your research first. When looking into companies dabbling in marijuana, it's important to know what they deal with. Some marijuana stock companies are in the growth and retail industry, such as Canopy Growth Corporation. Others are in the biotech and pharma industry, such as GW Pharmaceuticals, while others are focused on CBD products like Charlotte's Web. Many well-known companies are also looking to become players in the marijuana industry. Anheuser-Busch announced a $50 billion partnership in 2018 with Tilray to research the production of canned beverages that will contain both CBD and THC.
How
When buying stock in marijuana, you have options. You can buy publicly traded stock yourself through over-the-counter trades (OTC), from a stock exchange available through a licensed broker, or through an exchange-traded fund (ETF) which is a group of funds grouped together into one account. There are pros and cons to each of these buying options.
ETFs
Choosing an ETF can reduce your risk, since your portfolio is diversified over many different stocks; but on the flip side, you're not as likely to reap any significant benefits if one of the stocks happens to soar. The two most popular weed-based ETFs are the
ETFMJ Alternative Harvest ETF and the AdvisorShares Pure Cannabis ETF.
OTCs
OTCs, sometimes called penny stocks, are the riskiest buying options simply due to the lack of public information on such new companies, combined with the fact that most of the companies in this stock line are new businesses. The appeal of these types of stocks, however, is their low cost to purchase. For example, cbdMD, a producer of CBD oils, had a stock price at $1.11 per share as of February 23rd. Even though these low stock prices are enticing, it probably would not be wise to put all of your eggs in one basket with any OTC stocks.
The Risks
Just like any budding industry, the potential gain is great, but the risk could be even greater, and your investments might have the risk of going up in smoke.
Legal/Political Risks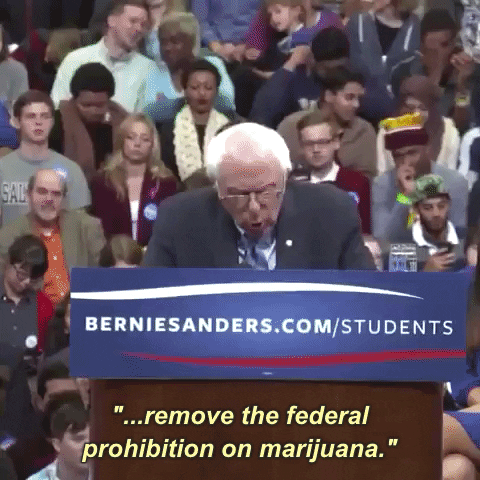 Giphy
Although recreational marijuana is now legal in 11 states and medical marijuana in 33 states, the drug is still illegal on federal terms under the Controlled Substance Act. With marijuana's classification as a Schedule 1 drug under this act, the federal government declares it to be completely illegal, even for medical use– which technically means that investors who put their money in marijuana companies are conspiring to violate that act. If you're an employee of the federal government, it might be best to steer clear of any marijuana stocks–at least until it's legalized on the federal level. For everyday investors, however, the chance of facing criminal charges is pretty low.
Price to Sales Risks
The price to sales ratio is commonly used amongst investors when evaluating stocks. A company's P/S ratio is determined by dividing a company's market capitalization by its revenue (usually over a twelve-month period). It's important to look into the PS ratio for any company you plan on buying stock in, as this figure gives you a better understanding of how much investors are willing to pay per dollar of sales. The key takeaway: the lower the ratio, the more desirable the stock is to purchase.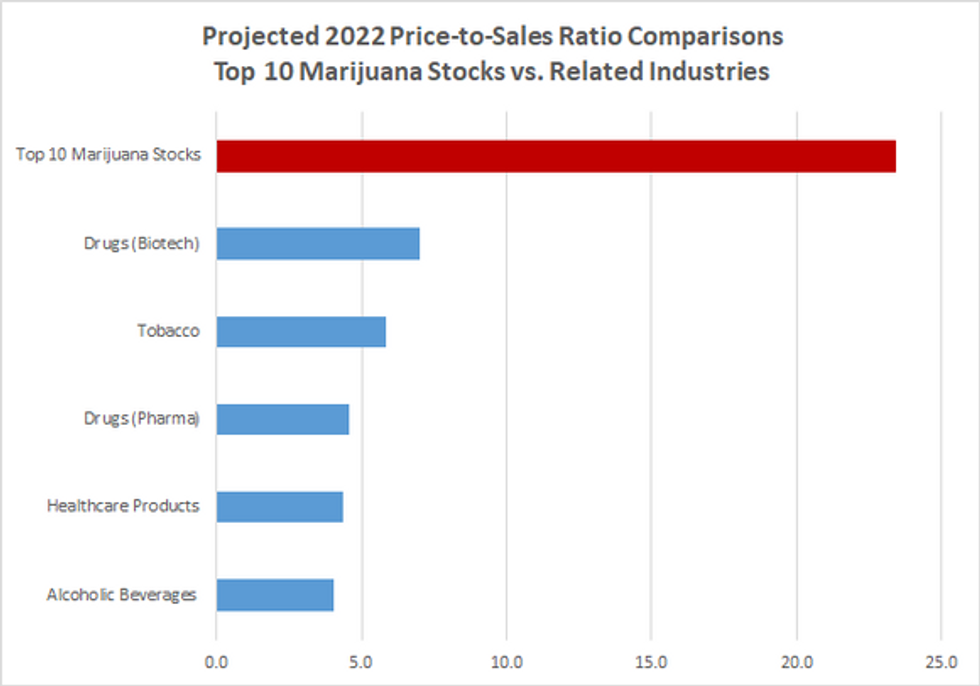 NASDAQ
A look at this P/S ratio chart shows the significantly higher projected P/S ratio in the marijuana stocks compared to other industries. Currently, top-trending marijuana stocks from companies like Cronos Group, Inc., Tilray Inc., and Canopy Growth, Inc. are showing high results for P/S ratio. The good news: P/S ratio is not the be-all-end-all of determining a stock's worth.
Black Market Risks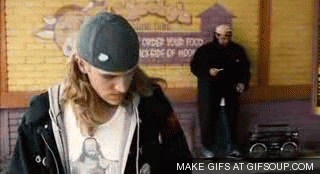 Giphy
As much as statistics show growth trends in the legalized sector of marijuana-based sales, black market pot sales are still playing a role in hindering the industry's sales. Even with the complete legalization of marijuana in Canada, for example, statistics still show that nearly half of all cannabis users report buying marijuana from illegal sources.Likewise, according to NBC News, in spite of California legalizing recreational marijuana over two years ago, black market sales still outnumber the legal ones.

Dilution Risks
Stock dilution occurs when a company issues new stocks, therefore decreasing ownership percentages of current stockholders, and in turn stock prices. Statistics show that many marijuana-related industries have dilution concerns, which can be seen through market cap statistics showing the share price and the number of existing shares. For example, Canopy Growth's five year market cap analysis chart shows a significant increase.
The Bottom Line
It seems that many of the repercussive risks in the legal marijuana industry will change over time, as more and more countries legalize and decriminalize marijuana. With the growing support of its legalization over time, I believe the legal market is here to stay.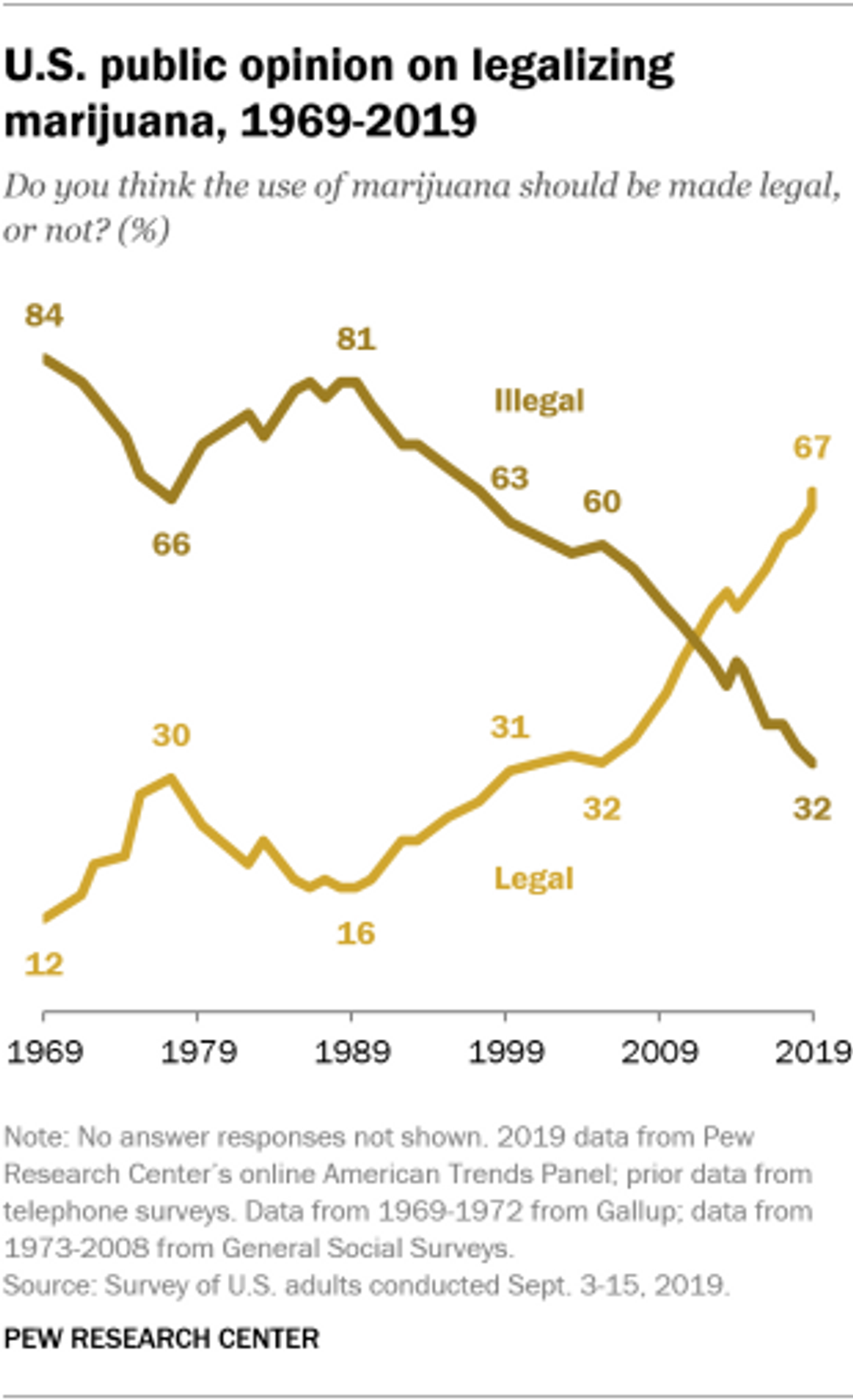 Pew Research Center
It's impossible to invest in any stock without taking risks. The best advice for potential pot investors: Don't devote more than you are willing to risk, do your research before buying any particular stocks yourself, and always remember, diversification is key in any good investment strategy!
From Your Site Articles
Related Articles Around the Web
pixabay.com
If you're savvy when it comes to apps but could use some direction in your investing game, combine the two and go from investing newbie to knowledgeable with tips you can tap into. Entering into the world of investing can be daunting, so invest your time before you invest your hard-earned dough. These 5 apps for investing beginners will lead you in the right direction. Invest with the best!
MoneyLion Plus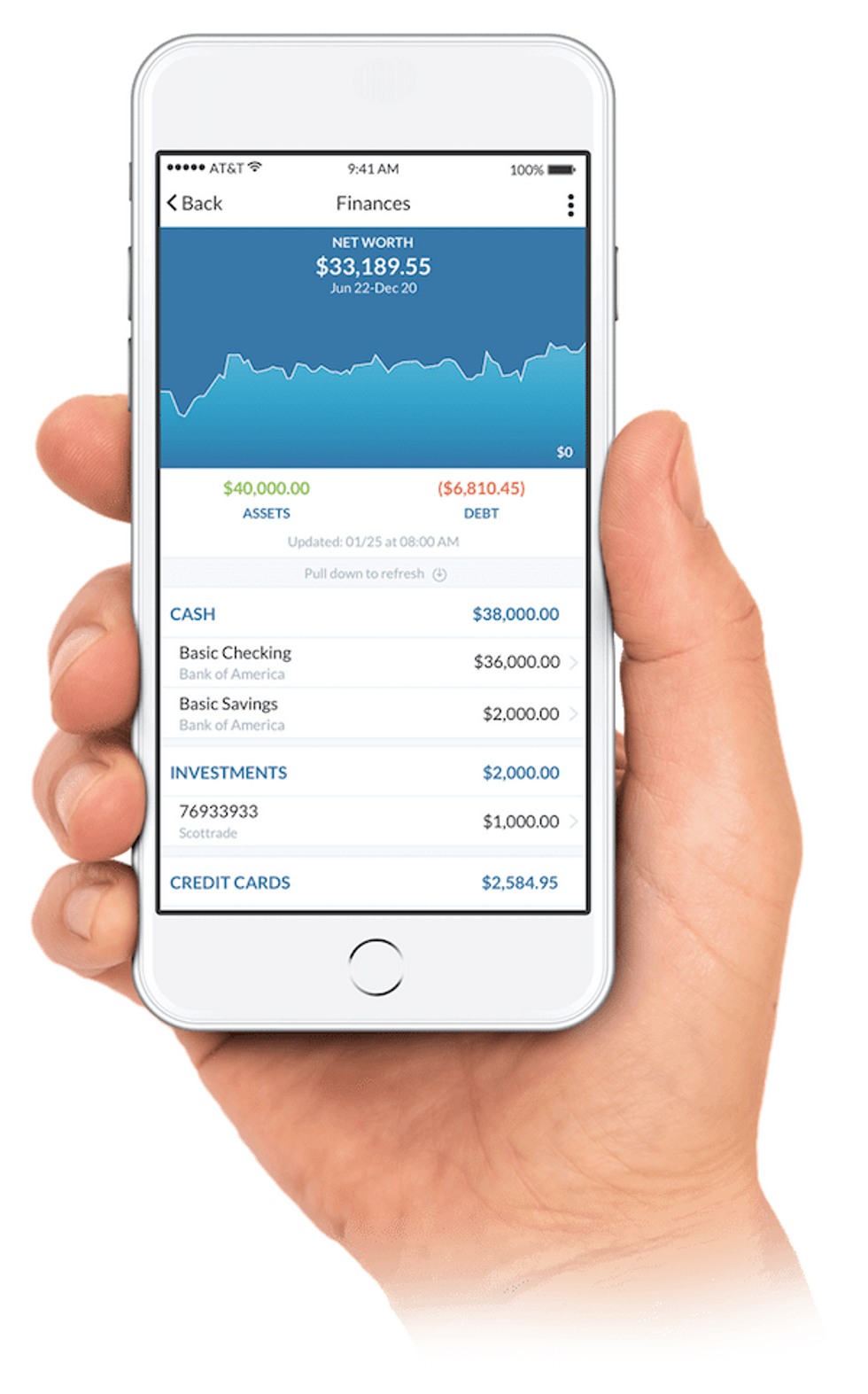 MoneyLion PlusVia crowdfundinsider.com
MoneyLion Plus is an app that is designed to help you borrow, save, reduce debt, invest, and earn. You'll learn the basics of landing a loan, keep up to date on your credit score as you monitor your credit history and charges, and have a neat place to store all your financial information securely. With personalized financial advice and a guided investing plan, you will begin to develop your investment portfolio and allocation. Step by step, you will become tuned in to how investing works and what works for you. And now's a great time to improve your investing know-how with MoneyLion Plus. According to Tech Crunch, "The latest version of the MoneyLion Plus app has an updated user interface to make things easier to navigate and provide faster access to the information. With its new UI, MoneyLion's home navigation now shows swipe-able cards to provide up-to-date information, recommendations and personalized advice." For $29 per month, this app will pay for itself… and then some.
Robinhood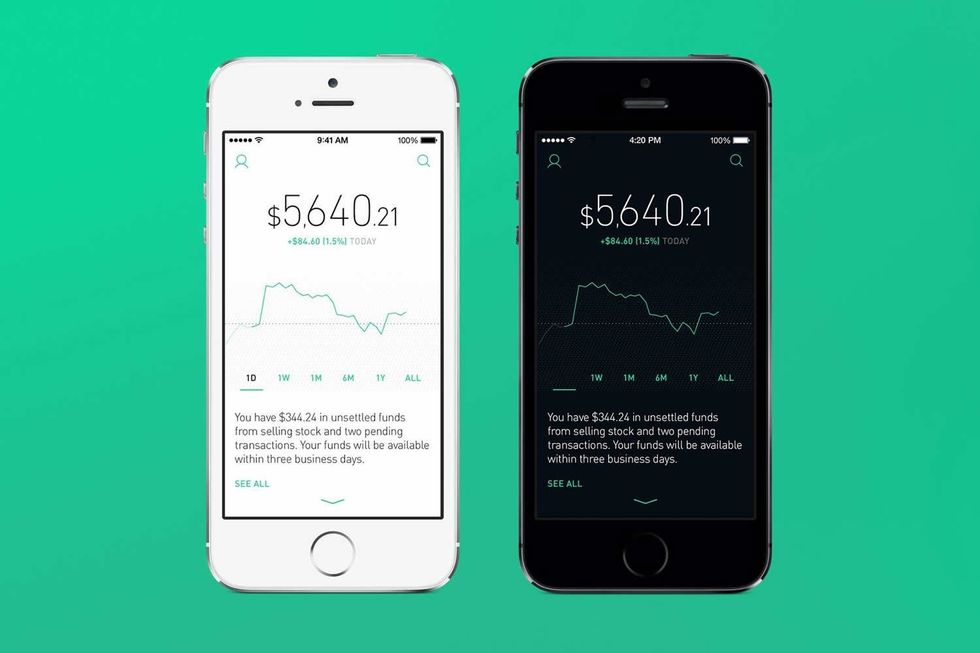 RobinhoodVia thefinancegenie.com
Learn the ins and outs of the stock market for free with the aid of Robinhood app. The app leads you step by step as you build your portfolio from scratch. Invest in stocks, options, and ETFs (exchange-traded funds). Their mission? "To democratize America's financial system. Invest in stocks, ETFs, options, and cryptocurrencies commission-free." Make instant deposits with no wait time. You can boost your account by opting for Robinhood Gold. According to Business Insider, this account, "gives you access to extra buying power, larger instant deposits, and extended trading hours." Robinhood is easy-to-navigate helping you see market data clearly for making wise investment choices. As per The Finance Genie, "It's fast and streamlined so you can instantly verify your bank account and check on your investments or make trades with only a few taps." There is no account minimum to start, so what are you waiting for?
Stash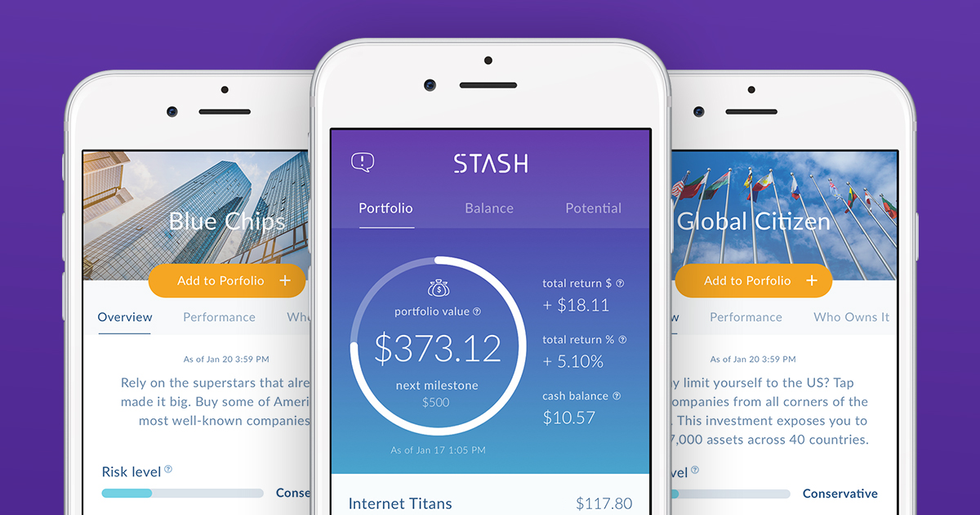 StashVia stashinvest.com
If you've got five bucks, you can begin your introduction to investing with Stash, an SEC registered investment adviser. Sign up is simple as you fill out your profile, and you will instantly gain access to 30+ investment options along with customized advice from your Stash Coach to help you set up your portfolio. All investments on the Stash app are carefully selected by their team. Everything is broken down and easy to digest, without unfamiliar terminology or confusion to trip you up. Their selection of ETFs is broken down by interest (activist, techie, globetrotter, trendsetter, etc.), so you can invest in companies that matter most to you. Stash's mission, "We believe everyone should have access to financial education, technology, and services that help them achieve their life goals," only furthers your faith in the Stash app and the knowledgeable team behind it.
Acorns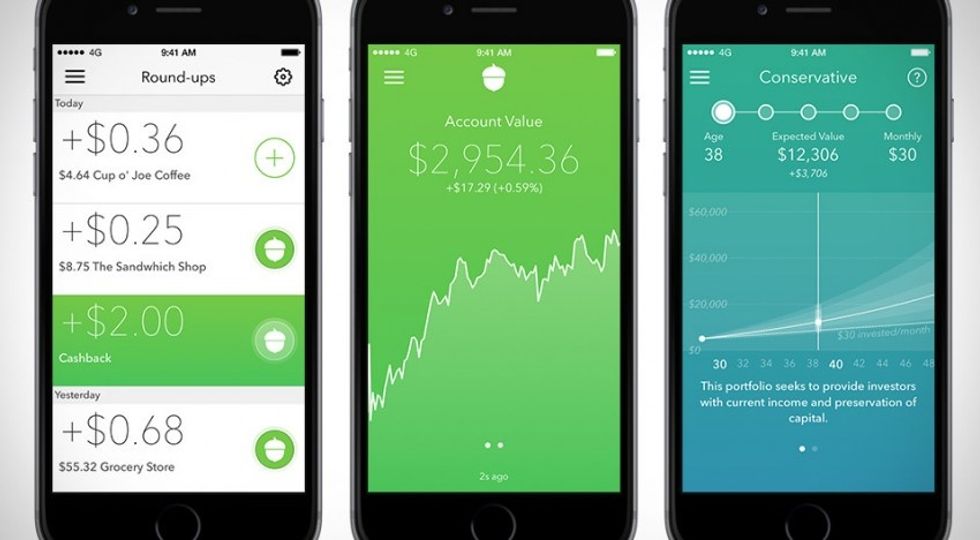 Acorns Via bankers-anonymous.com
Acorns is great for beginners or anyone who wants to start investing now, even if they don't have much money at the get-go. Just $1 per month will get you on your way. Acorns' micro-investing platform is a three-step entry process – connect your banking/credit card(s), make purchases as usual, and the app will start investing your spare change left over as they round up your purchases to the dollar. 7,000 stocks and bonds are available for investing, to "improve your return while reducing risk." You'll create a portfolio designed in part by a Nobel Prize-winning economist to manage your investments in an organized and professional manner. With the app comes Grow Magazine, so you can continue to learn more about investing as you delve deeper into the financial world. CNBC calls Acorn, "The new millennial investing strategy." With investors including PayPal and Ashton Kutcher, Acorn is on to something.
Wealthfront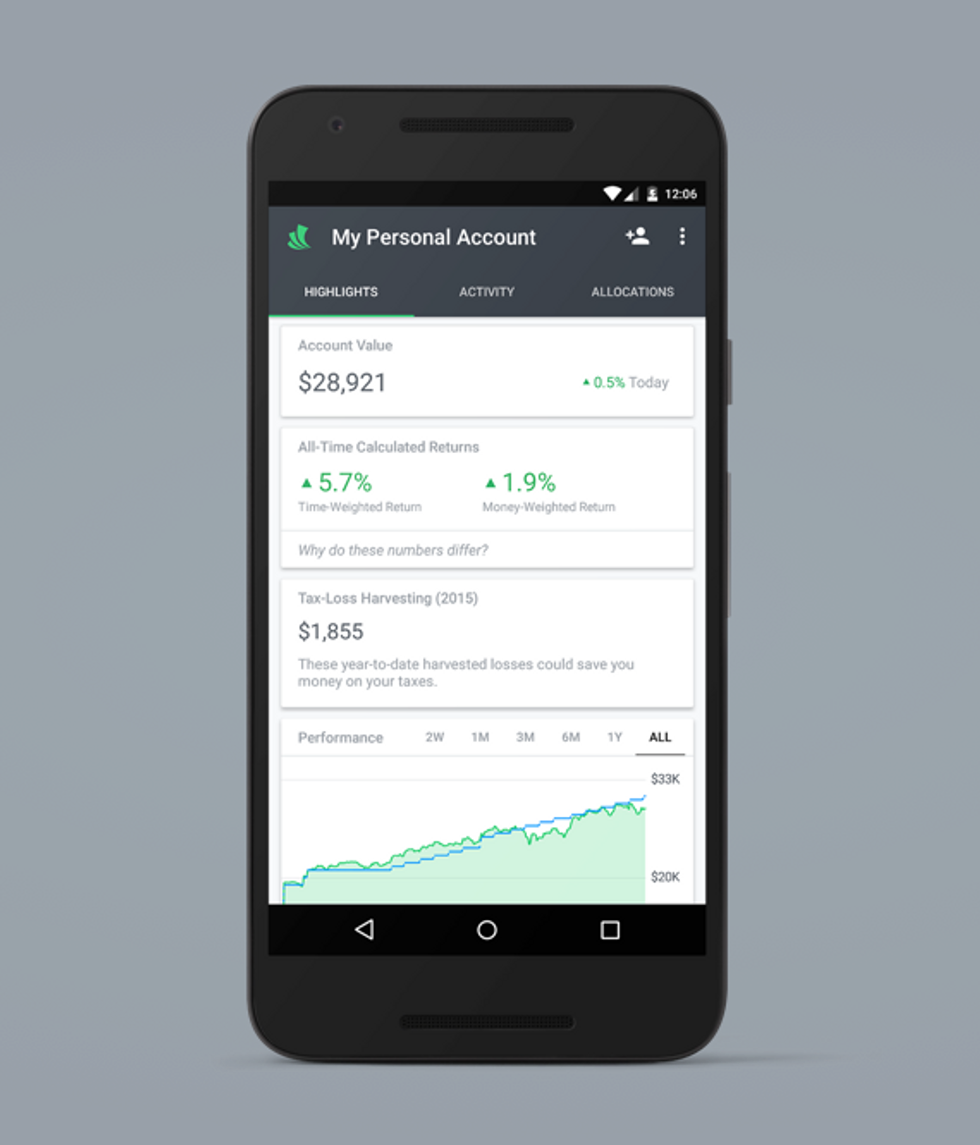 Wealthfront Via blogwealthfront.com
Connect your financial accounts to the Wealthfront app and fill out a questionnaire, and let their expert software analyze your info to help you make the most of your finances by investing intelligently into one of their 20 portfolios. They will design a personalized plan to help you achieve your investing goals with a diversified plan from the ground up. With just a .25% annual advisory fee for accounts with a $10,000+ balance (otherwise free), you will spend a little to gain a lot. According to NerdWallet, "Wealthfront offers the kind of holistic financial advice and automated investment management that appeals to new and experienced investors alike." With access to U.S. and foreign stocks, bonds, real estate, securities, etc., Wealthfront has a mix of options to help you invest strategically and successfully.
Invest your money the modern way with app-telligence!