The 90's are dead. Again.
According to the global investment banking firm, Jeffries, brands like FILA, Champion, and others known mostly for their 'retro' 90's designs are in trouble. Despite a surge in popularity over the past few years that had everyone wearing Supreme, sales for throwback fashion retailers going into 2020 are nothing short of worrisome. "These brands in particular are no longer driving the buzz they did [last year]," said Jeffries analyst, Janine Stichter. While brands like Zumiez and Guess "are showing relatively better staying power" than competitors like Urban Outfitters who rely more dramatically on vintage aesthetics.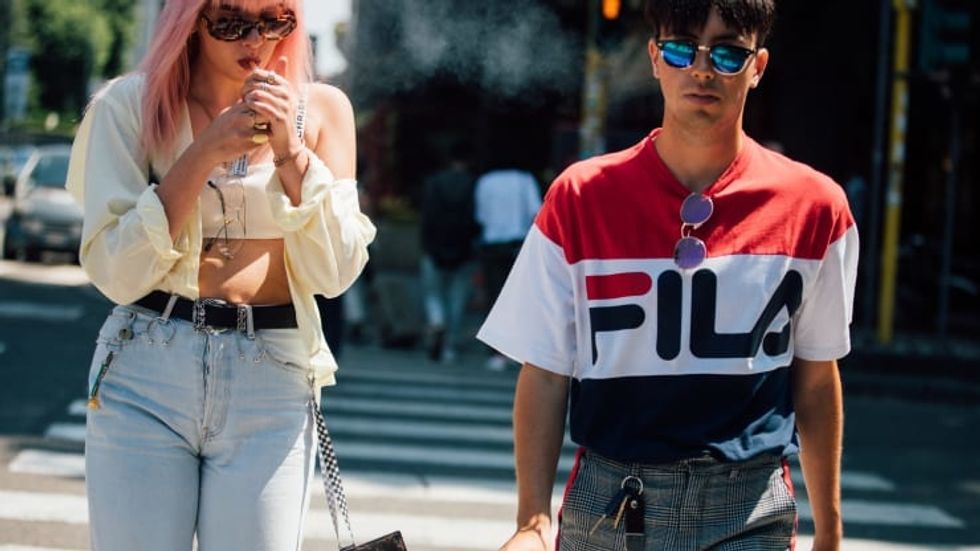 How will we survive?
So that's what's happening in fashion. But it's not just denim that's fading this year (see what I did there?), we also have the US economy! President Donald Trump announced this week plans to ratify a bill backing protesters in Hong Kong. China was not having it and made it clear there would be retaliation. "The standoff," as Reuters referred to it "knocked Wall Street's main indexes off record highs."

At 10:19 a.m. ET the Dow Jones Industrial Average .DJI was down 56.67 points, or 0.2%, at 28,107.33, while the S&P 500 .SPX was down 4.08 points, or 0.13%, at 3,149.55. The Nasdaq Composite .IXIC was down 9 points, or 0.1%, at 8,696.18. - Reuters
"But that's just one crappy day," you say. Tell that to Barclays! They decided this week to focus their equities on European and emerging markets going into 2020. "This market is a better bet than U.S. stocks," claims Emmanuel Cau, European equity strategist at Barclays. And of course, like everything else, Trump has something to do with it. Cau went on to state: "U.S. equities have tended to perform well in the fourth years of presidential terms, but this time around, the Trump impeachment hearings could affect investor confidence given the possible impacts on the outcome of the next election." He then threw some shade towards Senator Elizabeth Warren's policies and my eyes rolled right off the page.
Finally, let's talk Black Friday, baby! Nothing cures economic meltdown woes like good old retail therapy, am I right? (Won't help Supreme or Urban Outfitters though...they're doomed.) Shoppers dropped $4.2 billion online during Thanksgiving and are expected to spend at least $7.4 billion online today for Black Friday. Those are record highs for online sales and a nearly 15% increase over last year.
What are people buying? AirPods, apparently.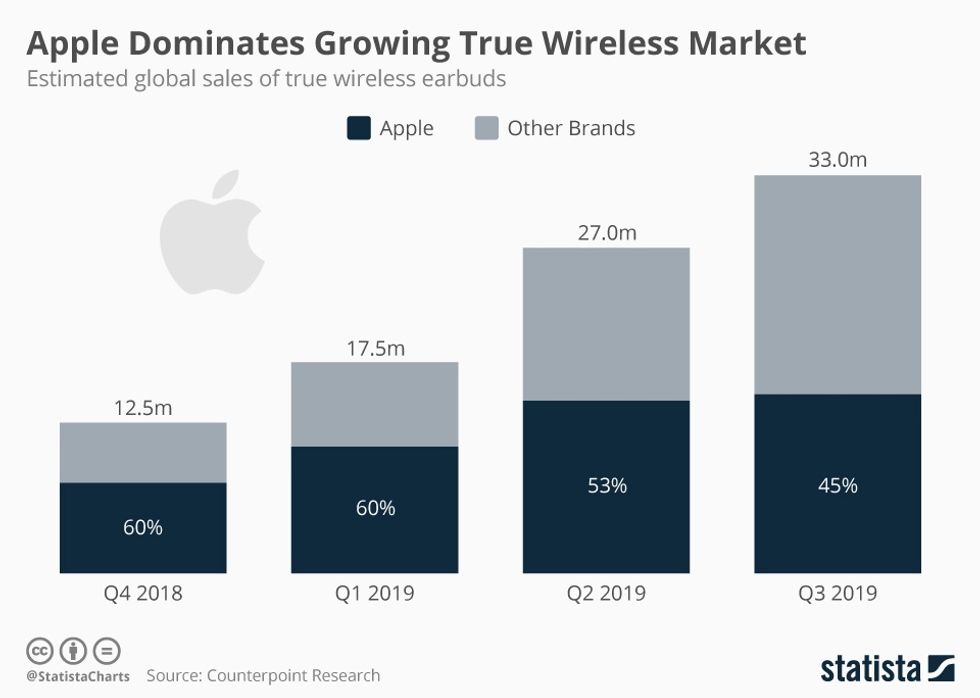 Apple is basically the Air Bud of earpods. The Ear Bud of airdogs? Kill me. Statista
While online sales are skyrocketing and total money spent on Black Friday has increased every year since 2008, sales in brick-and-mortar stores continue to decline. As a result, holiday season hiring for retailers has been declining since 2016 and several companies have been offering exclusive in-store sales, desperate to relive the glory days of sweet, sweet foot traffic. You know, like when hoards of people would trample each other for 20% off meaningless junk. I'm sorry, toys are not junk. Toys save lives, and that is a fact. Regardless, as thebalance.com recently reported, over 75% of popular toys are purchased online at walmart.com, so stores are screwed. Remember Toys 'R' Us? Oh boy, that's what we'll be saying about Urban Outfitters in a few years!
And that's your week in financial news!
UPDATE: a Toys 'R' Us was raised from the dead in a New Jersey mall this week. The zombie apocalypse is upon us!
From Your Site Articles
Related Articles Around the Web
Giving to Charity
It's the season of giving, and while many Americans reach for their wallet without hesitation to show their love for their friends and families, it doesn't always occur to them to donate to charity. But maybe you want to contribute to your favorite cause, but simply don't have the time. Luckily, with charity gift cards, you can show your love for family and friends, and do good at the same time.
There are two types of charity gift cards to choose from: one that operates like a regular gift card to a store, but a percentage of the money you spend is given to charity, and one where the gift card allows the receiver to give the full amount of the gift card to the charity of their choice.
The first type of card, the percentage of money given to charity kind, is the easiest option, because all you have to do is buy a gift card you were already going to buy, and some of your money goes to a good cause. Some examples of this kind of card are, Gap, Nordstrom, and Williams Sonoma.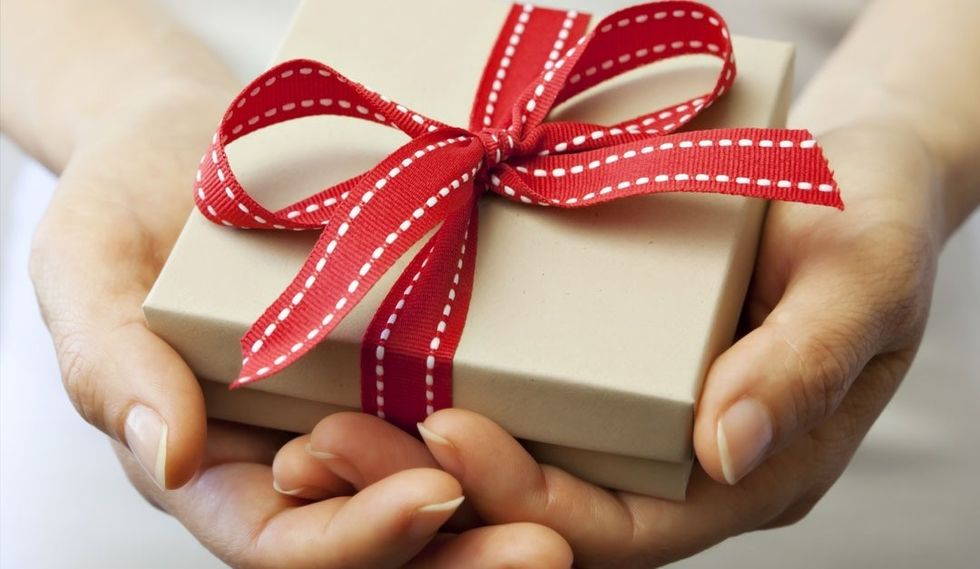 The type of card that allows the receiver to give the card amount to the charity of their choice is a bit more complicated. To make it easier, we've compiled a list to help you weigh the benefits and drawbacks of each card:

The top charity gift cards are: TisBest, CharityChoice, the JustGive GiveNow Card, the DonorsChoose.org, the GlobalGiving Gift Card and the Gift of Giving Gift Card.
TisBest
Giftcards don't expire
Tax deductible for the purchaser of the gift card
1.5 million+ charities to choose from
$1.49 for plastic cards to cover cost of card; $0 transaction fee and $0 credit card processing fee. Shipping: free
CharityChoice
Giftcards don't expire
Tax deductible for the purchaser of the gift card
1,000+ charities to choose from
$0.50 per card plus 5% administrative fee and 3% credit card processing fee. Shipping: $4.95 per order
JustGive GiveNow Card
Expires after one year
2 million charities to choose from
$5 for every company-printed and mailed 4x5-inch card; $2 fee for each Email Charity Gift Card, Print-At-Home Charity Gift Card or Charity Gift Card Claim Code. 4.5% processing fee plus a $0.35 flat fee per donation
DonorsChoose.org
Gift cards expire after six months. If the gift card is not spent, the funds will be applied to urgent classroom projects through the Community Fund.
All projects supported by donors choose are related to education. The person who spends the giftcard will also receive photos and thank you notes from the students helped.
GlobalGiving Card
Gift cards expire after one year
100% tax-deductible to the purchaser of the gift card if the project selected is pre-qualified for 501(c)3 equivalency status.
More than 5,000 projects to choose from
$0 for card plus 15% administrative fee
Gift of Giving Card
Expires one year after purchase
100+ charities to choose from
Each card costs $4.95, which goes to support the operation of The Gift of Giving.
Black Friday has a reputation for being the best time of the year to score some serious deals, but according to the New York Times, "not every discounted TV is worth buying, and not every gadget on sale on Black Friday is at its best price." Retailers know that any sale on the day after Thanksgiving will draw crowds because of the days reputation, so they often hold off on offering their best prices until later in the year. But just because Black Friday isn't all it's cracked up to be doesn't mean you can't still find some great deals. Check out our tips below to make sure your Black Friday shopping is actually saving you money!
1. Review Price History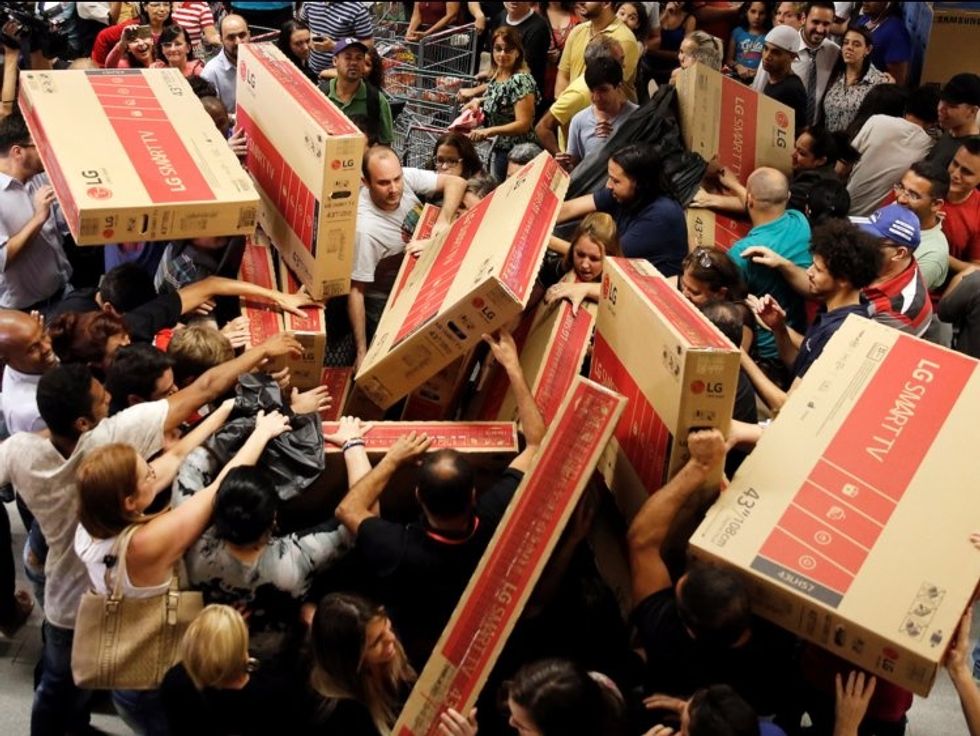 Business Insider
Sometimes retailers hike up prices in anticipation of Black Friday sales so that the discounts appear all the more drastic. To make sure you don't fall for this trick, start doing your research now on any products you may want to purchase on Friday. Compare the items price at various retailers to get an idea of what the product usually costs, and then keep that number in mind when looking at Black Friday deal options. You can also check websites like CamelCamelCamel and Invisible Hand to compare price trends.

2. The Best Discounts Tend to Be in Electronics
While you may be tempted to hit the mall on Black Friday and score some deals on clothes or home goods, the deals in these categories probably aren't worth the hassle. An editor at Wirecutter, Adam Burakowski, says, "For this year, I'd say take a good look at the small appliances (instant pot), smart home, and headphone categories. We've seen some really strong pricing in those areas already with some of the best pricing of the year."
3. Remember Black Friday Travel Deals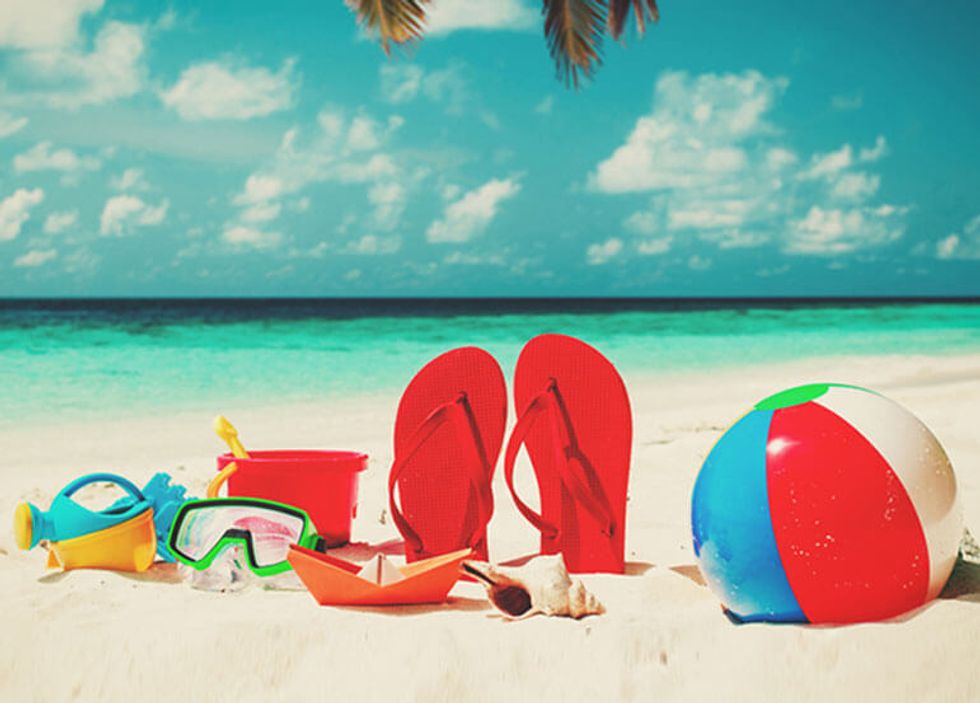 Evan Crawford, regional marketing director for San Antonio's Hotel Contessa, told Today, "Most consumers don't immediately connect travel deals with Black Friday, but some of the best savings during Black Friday through Cyber Monday actually come from the hotel and travel industry." For example, Hotels.com is offering a deal starting on Nov. 23rd that will allow people who visit the website to participate in a lottery for discounts on lodging. The discounts will range from as little as 7% to as much as a 99%.

4. Check the Model Number
Sometimes, even if the brand name is trustworthy, stores will offer deals on inferior makes and models that they haven't been able to move off their shelves. We recommend doing a Google or Amazon search on the brand and model number and reading the customer reviews. If the product is brand new to the website and doesn't have any reviews, it may be a product specifically made for Black Friday, and is likely low quality.
5. Check Out Small Business Saturday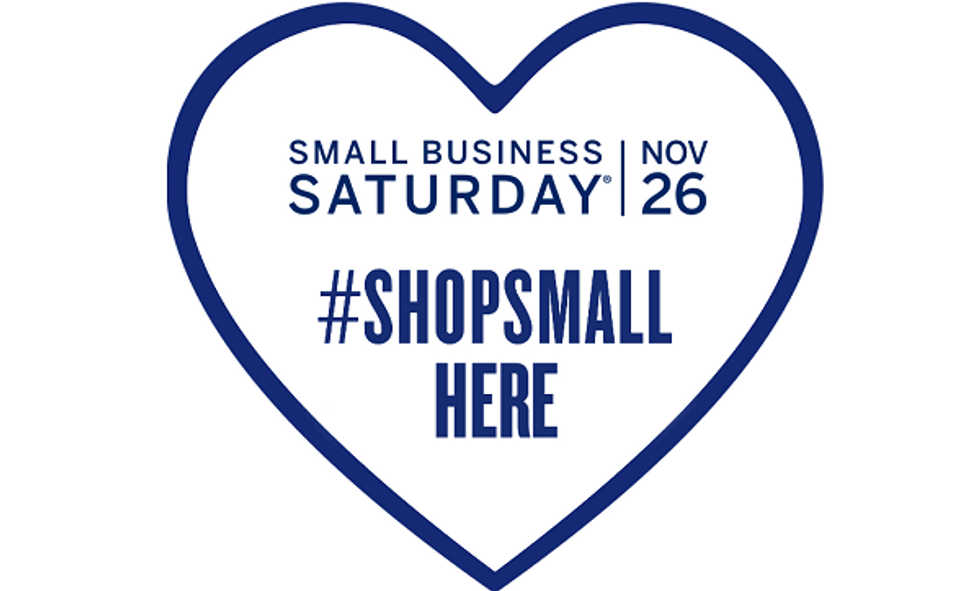 Small Biz Daily
Head out to your local shops on Small Business Saturday and find deals that save you more money than the deals at big box stores. Small businesses recognize the importance of getting shoppers in the door on Black Friday in hopes that they'll earn some year long patrons, so are much more likely to offer serious savings. Plus, you can feel good that you're helping out a small business in a competitive landscape.

This Black Friday, make sure to shop smart and do your research to ensure you get the most out of America's biggest shopping day!
pexels
18 to 34-year-olds make up the millennial generation. This group, as per Credible, says that "credit card debt (is) the biggest fear in their lives, even scarier than the threat of war, or even death." So why are they willing to dive into possible debt just to please their friends and family with gifts this holiday season? Was everyone all that nice?
According to Credible's recent holiday shopping survey of 500 millennials, "More than 70% of millennials plan to spend the same amount or more than they did last year on holiday shopping." And close to half of these 18-34-year-old have no clear shopping budget to follow. Although most surveyed plan to pay off their credit card bills right away, we all know that planning and what really happens are not always one in the same. Other expenses pop up and the interest grows on their credit card bills. Did old Aunt Edna really need that new crock pot?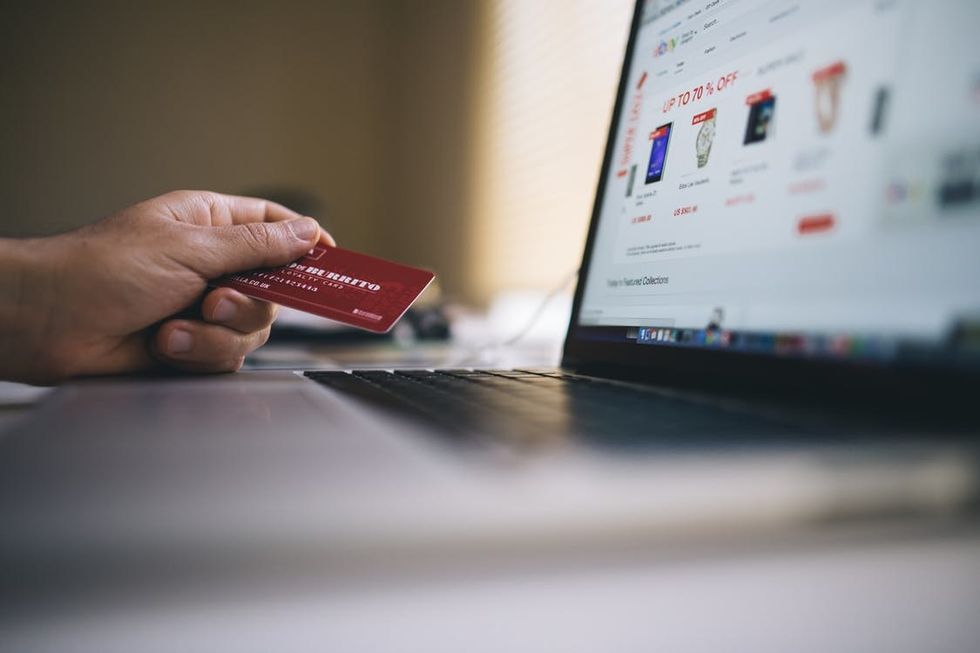 pexels
While the survey shows that 52.2% of these millennials plan to pay for holiday shopping with debit cards or cash and 20% plan to hit the registers with credit cards that they say they will pay off immediately, a good 16.2% say they also plan to use their AmEx or Visa and pay things off "over time." But when there is no budget to speak of and lots of holiday-fueled temptation in stores and online, all said planning can go out the festively-decorated window. And that is when the doom of debt can set in. Santa may bring the toys, but he is not known for paying off the mountains of bills of impulse-purchasing 27-year-olds.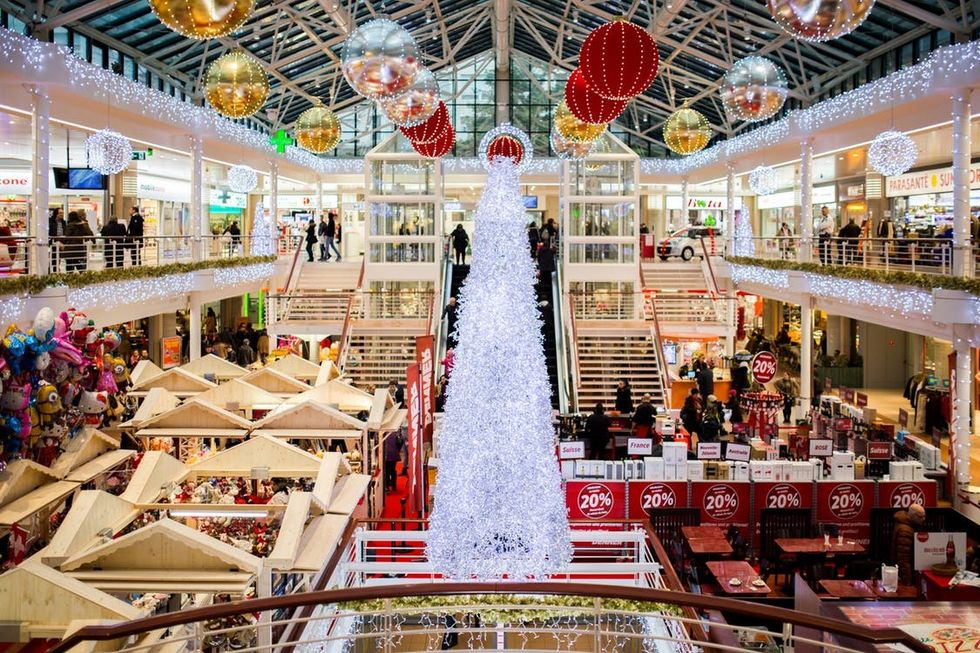 pexels
Credible suggests that millennials, or any shopper, for that matter, keep their holiday spending on track with these useful tips.
Set a spending limit
Carry cash
Take advantage of holiday sales
Prioritize paying off credit card debt
Using this sage financial advice can help shoppers mind their money so they stick to a plan and do not overspend… no matter how nifty a glittery display case may look. And no, you don't need another "ugly" Christmas sweater for this year's office party.
Are you in this 18-34 age bracket? Do you see yourself spending lots of money this season or will you reel it in and try to spend less? It is the thought that counts, after all, and there are plenty of low-cost gifts that are meaningful that can be picked up without breaking the bank in the process.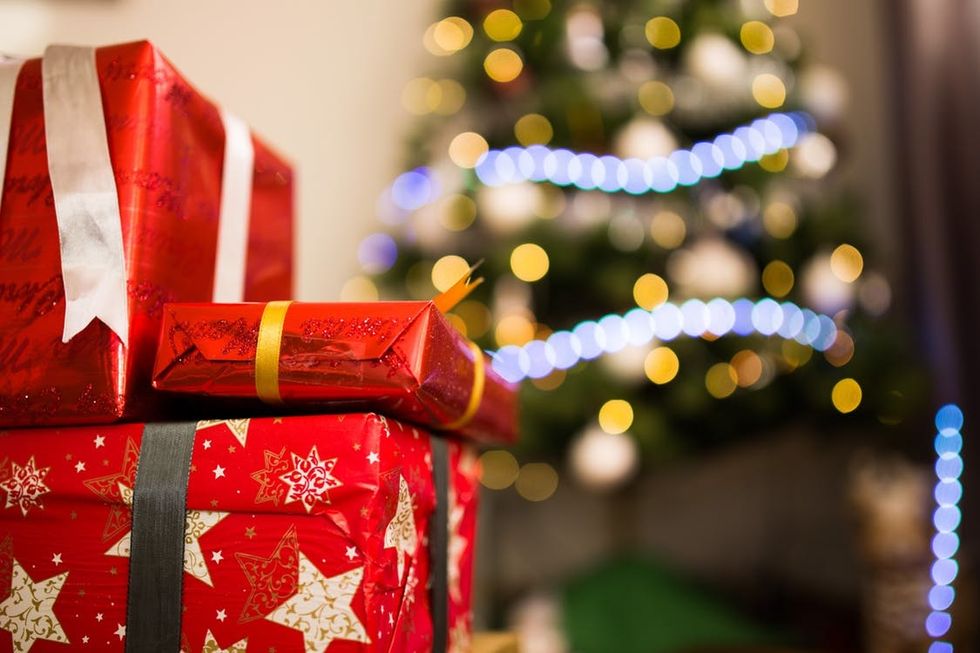 pexels
While gift-giving is always thoughtful, starting off 2018 one foot in the hole is not the kind of New Year's resolution worth making. Happy holidays are about love and joy, no matter what the advertisements may lead you to believe.
To see the full results from Credible's recent survey, click here.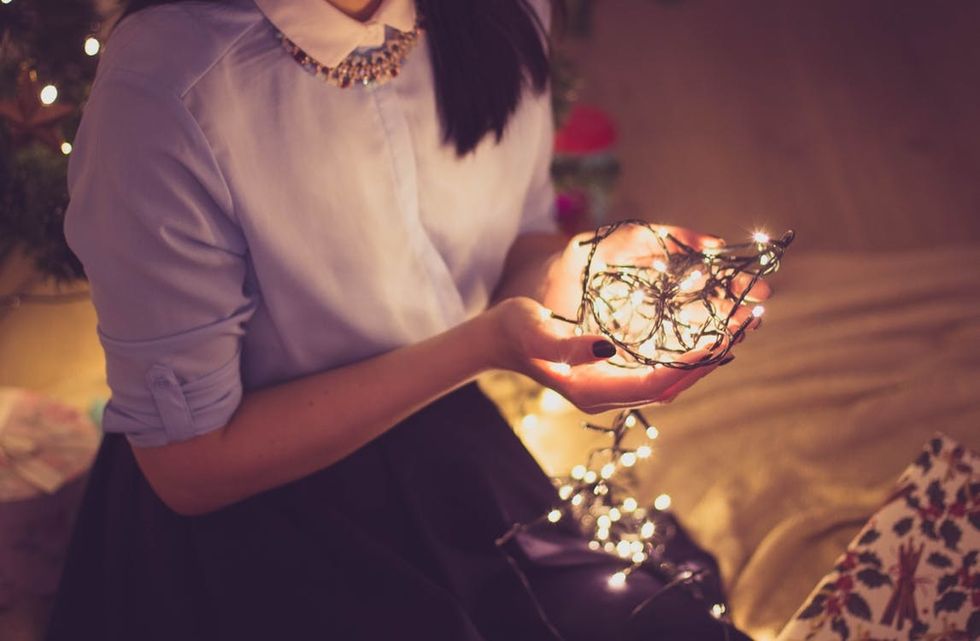 pexels
Have a festive holiday season. Spend it with family and friends without spending all your hard-earned dough!