Did you hear about the Great Resignation? It isn't over. Just over two years of pandemic living, many offices are finally returning to full-time or hybrid experiences. This is causing employees to totally reconsider their positions.
For many employees, full-time remote work offered newfound flexibility to work around their schedules — whether it be picking up kids from school, or working when they feel most productive. Many employees seized this freedom to escape big cities and relocate and prioritize their quality of life. Remote-work lovers are demanding offices remain closed or requesting it as a benefit or work option. And if their company insists they return? Many would rather look for new jobs in the flourishing remote-first corporate environment.
However, some missed the structure of the office and its offers of accountability, collaboration, more amenities, and . . . friendship. But not all companies are created equal. Some hope to lure employees back by upgrading the office experience. Turns out, the millennial start-up with that Day-Glo ping-pong table and IPAbeer-on-tap isn't actually the dream if it comes with a toxic work environment (we're looking at you WeWork). As companies add in-office perks, employees are requesting more support, boundaries — and even arrangements like the four-day workweek.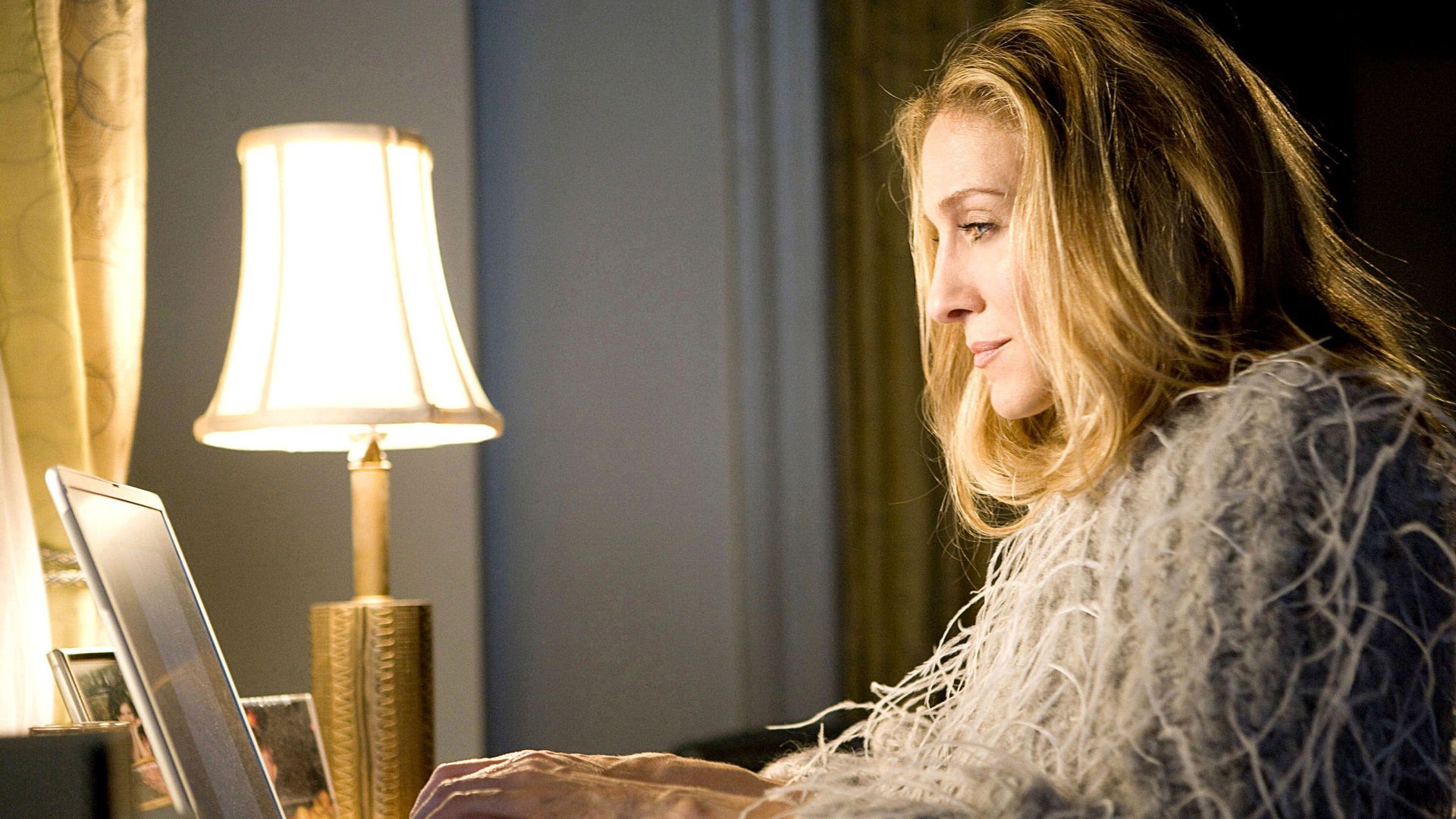 For the best of both worlds, companies are adopting hybrid systems. However, reports from CNBC and BBC imply that this may be a taxing option. Having one foot in the office and the other in your office kitchen is far from ideal for most employees, research says.
LinkedIn's 2022 Global Talent Trends report reveals that of the 500 C-level executives surveyed, 81% said they're changing workplace policies to offer greater flexibility.
But according to CNBC, "emerging data is beginning to show that hybrid work can be exhausting, leading to the very problem workers thought it could solve: burnout. More than 80% of human resources executives report that hybrid is proving to be exhausting for employees. This is according to a global study by employee engagement platform TinyPulse. Workers also reported that hybrid was more emotionally draining than fully remote and more taxing than even full-time office-based work."
BBC agrees, reporting: "Emerging data is beginning to back up such anecdotal evidence: many workers report that hybrid is emotionally draining … Workers, too, reported hybrid was more emotionally taxing than fully remote arrangements – and, concerningly, even full-time office-based work. Given many businesses plan on implementing permanent hybrid working models, and that employees, by and large, want their working weeks spent between home and the office, such figures sound alarm bells. But what is it specifically about hybrid working that is so emotionally exhausting? And how can workers and companies avoid pitfalls so that hybrid actually works?"
"Overall, human resources executives thought that hybrid and remote work were the most emotionally exhausting for employees, but that wasn't the case," Elora Voyles, a people scientist at TinyPulse, told CNBC.
So with every employee having various experiences and opinions about what works best for them and their lifestyles, it makes sense that people are job-hopping to suit their newfound preferences.
Frankly, some are job-hopping to enhance their compensation. Statistically, most people realize their greatest salary increases when they move from one job to another. Remaining at the same company for years and years often limits how much you can make as your career advances. One popular female finance guru, Cinneah El-Amin told Afrotech: "I am a staunch advocate for more women to job-hop, to get the money they deserve, and to stop playing small when it comes to our careers and the next step in our careers."
The research supports this, with Zippia claiming: "Generally speaking, a good salary increase when changing jobs is between 10-20%. The national average is around 14.8%, so don't be afraid to ask for a similar increase. At a minimum, you should expect a wage growth of at least 5.8% when you change positions."
However, a job search can be daunting, despite the potential benefits. But if you can land a role in a new company — and potentially boost your salary while you're at it — you will challenge yourself and constantly keep learning. LinkedIn Learning, for example, is one platform that can help you level up your skills and give you an edge to land the job.
LinkedIn Learning allows you to take advantage of the moments that truly matter. It offers courses on subjects that will carry you through every step of your career. Their instructors have real-world experience.
With their one-month free trial, you can explore over 16,000 classes that will help you hone specific skills, ignite your passion for learning, and discover skills to reach your career goals.
Check out the LinkedIn Learning Pathfinder and it will generate a custom list of courses based on what you want to achieve. Learn more about recent top career development goals and acquire the skills to help you reach them.
Unsure what to do and how to start your job search? Let
LinkedIn Learning
be the first step you take in the path to a new and improved career.
When I'm watching movies or television, I sometimes find myself struck by a momentary flash of panic. In scenes with crowded rooms, on public transportation, or bustling city streets, I — for a split second — find myself wondering: "where are their masks?" —

Since the pandemic hit, I've become so accustomed to expecting everyone to be masked up that I'm surprised, and a little appalled. When I get too into a movie and forget that: 1. It's not real; and 2. Even if it were, most films were set before 2020.
Now that more and more people are vaccinated and mask mandates are being lifted around the country, in these moments I'm astonished by how much everything has changed. From how we act around each other, what we owe each other, to how we configure notions of community.
In the early months of the pandemic, this meant staying home and misguidedly sanitizing our produce and cereal boxes — remember that? Then it evolved into wearing masks and social distancing. Then, community courtesy involved getting vaxxed. Now, it looks like being mindful of how our plans affect others, getting tested before major events, and researching international guidelines when traveling out of the country.
The world of travel is not the same as it was two years ago. From juggling national policies, scheduling tests, and the constant anxiety about another lockdown, there's so much about travel that's out of your control.
What you can control — to some extent — is how much you pay for it.
With two years of little to no travel, lots of people's best-laid plans got canceled. However, many used these forced cancellations to sock that money away for future travel. The average American saved around 33% of their income in 2020, but 2021 brought it down to 9%.
According to CNBC, "Between dining out and taking trips, Americans are now spending an average of $765 more a month compared with last year when much of the country was shut down due to the coronavirus pandemic, according to the MassMutual Consumer Spending & Saving Index … Young adults, in particular, are determined to make up for lost time. Millennials and Gen Z, who reported feeling the financial impact from the rise in reopenings and social gatherings, said they are shelling out $1,016 more a month, on average, than they did during the summer of 2020. MassMutual polled 1,000 U.S. adults from July 21 to 28."
While some are okay with making up for lost time by gleefully spending all their money, not everyone has the desire to blow up their budgets on trips. Yet, the allure of travel still calls. Thus, the appeal of travel hacking.
Travel hacking has been around as long as credit card rewards have. But during the pandemic, travel hacking gurus found unprecedented fame on TikTok and Instagram. With time to learn about the points and miles community, suddenly people were planning for future travel using tips and tricks gleaned from experts sharing their knowledge on social media.
Though it might sound complex, anyone with a fair credit score can enter the travel hacking game. Here's how:
What Is Travel Hacking?
Travel hacking is using reward points and miles from airlines, hotels, and credit cards towards free or heavily discounted travel. This ranges from opening a number of credit cards for the reward bonuses, optimizing your normal spending in order to max out your points per shopping category, and leveraging loyalty and status for awesome perks.
To a lot of people, the term "travel hacking" can sound shady. The "hacking" scares people off. Is it illegal? Is it a scam? Can you get punished for opening too many cards? Will you ruin your credit score? The answer to all of these concerns is no.
There's no hidden trick to travel hacking. It's not a game of risk or cheating, it's a game of research and planning.
Travel Hacking 101
Most commonly, travel hacking hinges on the points you can get from certain travel credit cards. Credit cards aren't merely a way to manage cash flow. Many offer rewards programs that give you points for each purpose. These points can then be repurposed to pay for part or all of a trip.
Different networks have different systems, but most can be transferred to a range of partners. Top credit cards are with Chase, Amex, Citi, and Capital One. Simply accumulate points on your credit card, then you have the option to transfer those points to airlines, hotels, and more — for free.
When learning travel hacking, The best tip is to go backward. Don't just open popular cards with high bonuses. Identify where you want to go, then find out what actions to take. Which airlines travel there? Which cards' points can be transferred to that airline? Where do you want to stay? Which hotels can you book with points? Once you've planned out your dream vacation, see how many points you need. Then strategize for the best way to nab them.
Choose which cards are right for you, then start stockpiling those points towards free travel.
One way to quickly amass points is to take advantage of sign-up bonuses. Many credit cards use sign-up bonuses to entice users. And if you play smart, just one or two sign-up bonuses can account for one entire flight cost. However, there's one catch: you must meet a minimum spend requirement to qualify for the bonus.
The best way to approach this is to funnel all of your regular expenses through those credit cards to chip away at the minimum spending. Pro tip: open your card right before you need to make a lot of purchases. The holidays are a good time to open a card so the cost of festivities ends up working for you.
And remember: it's key to always pay off your monthly credit card balance before the due date! The benefits of those points are useless if you go into debt to accrue them.
And here's a hack for you newbie travel hackers out there — be sure to manage your money and keep track of how much you're spending for that bonus with the MeetCleo app.
MeetCleo is the personal finance tool that's actually fun to use. Taking control of your money while "earning" free travel using your credit cards? Finances have never been more fun.