Giphy
You swear you are barely spending money, but somehow at the end of the month you have nothing to spare and possibly some damage to the credit score.
It seems simple to "cut back," but many people refuse to actually cut out most of their unnecessary spending, not for lack of common sense, but out of fear that their social lives will suffer. Our fear of loneliness means we don't want to be left out, but don't fall for the myth that socializing is "supposed to" cost money. Your finances can take an especially hard hit if your circle of friends include people with higher incomes than you.
These changes to your social life can save you hundreds of dollars from monthly expenses.

A Simple Night Out: Three obvious ways friends of varying ages and genders like to socialize would be to, "grab a drink", "grab a bite", or "see a show". Lets pick the seemingly cheapest of these options, 'grab a drink'. Friend A, lets call him Alan, is on a budget and thinks he is saving money by suggesting "just a drink." Friend B, lets call him Bryan, is not worried about money and is completely unaware that Alan is trying to save money. In addition, Alan didn't mention it because come on, it's completely unrealistic not to be able to afford to "grab a drink" right? Pay attention to the word "grab," it insinuates casual, low key, with cost-saving potential. Bryan suggests "a little hole in the wall" in a "chill" neighborhood. Alan is excited because it sounds like a cheep night, and he gets to see his friend.
Fast forward three hours, and Bryan's "hole in the wall" is a boutique whiskey lounge and the "low key" drink options range from $14-$17 and there is no way Alan can have just one drink if his friend has thrown back three already. So Alan starts the night $30 in the hole and now Alan and Bryan are both hungry, are out on the town surrounded by takeout options raging from $8-$18 and likely need to pay some amount to get home ranging from $3-$25 depending on mode of transport. Before he knows it, Alan's cheep night has turned into at least a $45 night and likely more like a $65 night. Lets say he only finds himself in this situation once or twice a week. That's a minimum of $180 a month and say max of $520. That could cost Alan anywhere from $2100-$6200 a year.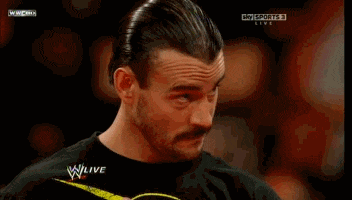 Low Key Nuptial Celebrations: This is likely inevitable. Your friend invites you to a bachelor/ette party. It's a good friend and you can't possibly say no. That would be "so rude". You were hoping to save some money this month but your friends assured you this is a "wicked cheep weekend". (Ok, just your friend from Boston said that). You are immediately stressed by the invite, but you don't even consider not going. You assure yourself you will do it "on the cheep." You book the cheapest airplane ticket you can find ($299), rent the cheapest room you can find ($87/night and you are only paying for one of the nights), and take a Lyft Ride Share from the airport ($15).
You chip in for beer and Pizza ($40) the first night, move on to a dive bar for "cheep" late night drinks ($20), grab a "cheep brunch" at a greasy spoon the next day ($22) and on your last night get some street tacos and beers ($15). Before you know it, you're taking another Lyft Share back the airport ($15) and are back home eating ramen, with over $500 on the credit card and that doesn't even include the upcoming wedding. How many bachelor parties, weddings, showers, elaborate birthday parties, ect do we attend each year? 2, 6, 10? And not all of them are on the cheep. That's anywhere from $1000-$4,000 annually and could of course be much much more.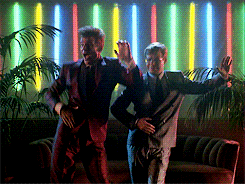 A Simple night in: You plan a cheep night in, friends coming over to watch a game or movie, or whatever. You think that the night is basically going to be free, but realize you should probably get some pizza or takeout for your friends ($25) and some wine or beer ($20). You spend about $45. If you only do this once a month, that's around $540 a year. Twice a month, that's $1080.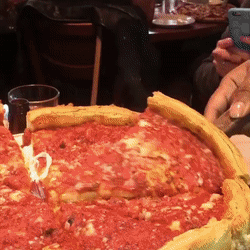 Quick Lunch Out: You have been packing your lunch most of the week, but you are exhausted and you are meeting a friend for lunch out. She requests sushi, you rationalize that lunchtime sushi should be cheep. Your personal total comes to $28. If you eat out like this once a week, runs about $1,300 a year. Twice a week would be over $2600.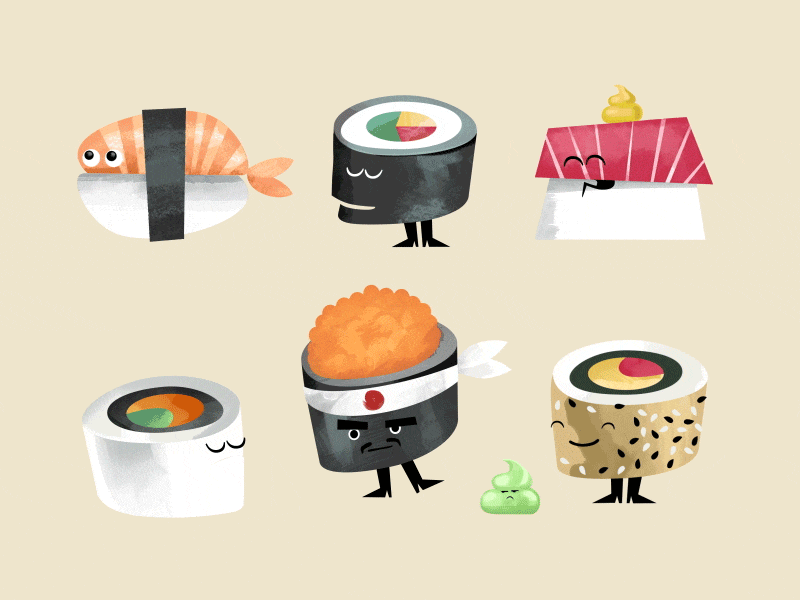 Just Coffee: You friend at work suggests you get out of the office for a late morning coffee. You love late morning coffee and you have been staying in, cooking meals, the least you can do is grab a coffee and get some air. You "snag" a latte for $4.50. If you buy coffee out just three times a week, it will run you about $576 a year. Do this once a day, and it will run you over $1300/year.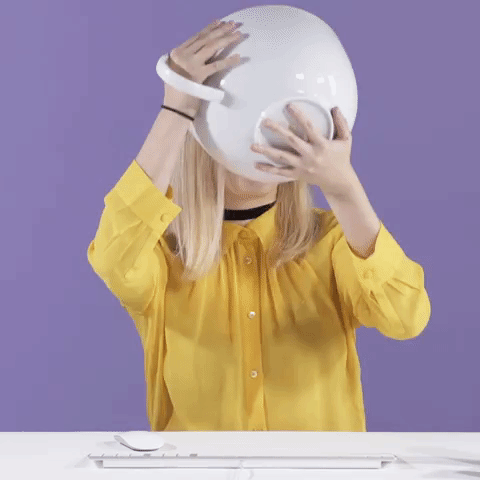 Adult Birthday Parties: You know how this goes. You are invited to go to dinner to celebrate your friend's birthday. You don't know most of her other friends, but you don't want to be rude and say no. You found her something at a thrift store months ago, it was only $7 but you know she will love it. Birthday present is taken care of, and you write a really nice card. You plan ahead of time to not order allot, you even have some string cheese and wine at your apartment before you go. You get to the dinner, order one drink and a salad, about $18, plus the $7 birthday present, so your total cost that night, $28 with tip, or so you think. You finish your drink and just sip on water as you watch her friends order several more rounds of "tinis" and "ritas'. You are shocked that they are able to pay for multiple rounds of $14 drinks, but whatever. You know what happens next. Yup, your friend heads to the bathroom and all the other well-imbibed guests total the bill, divide by 9 and BOOM, you are struck with a $65 "chip in". Do this once a month, $780 a year.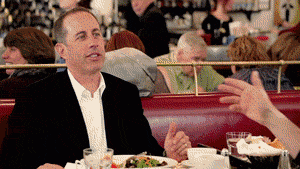 I just identified $7000-$15,000 a year in social costs…and I was being reasonable. We all know this number could be close to $20k if not more.
You get my point. I also hear you screaming, SO AM I NOT SUPPOSED TO HAVE A LIFE!? 'You Are! You Are!' I shout back! BUT, you are not supposed to be able to afford everything the people you hang out with can afford. You are also not supposed to value the same things your friend's value.
That's the problem with middle class culture and spending habits. I haven't even touched on the overpriced apartments we rent, our clothing budgets, and our desire to travel far for "real experiences." I want to enjoy my money and I want you to as well, but I also loath the idea of spending money simply to adhere to social norms I don't actually value. I don't believe one should acquire debt for the sake of friendship. I don't think one should be guilted into a "fiscal norm."
I also question the depth of our friendships, if they require so much spending. So many of these costly events don't actually leave me feeling close and intimately connected to my friends. We often set out to fulfill our basic human need for social interaction and closeness, and instead are left feeling disconnected, not wealthy enough, and in debt.
Let me tell you a few examples of what I have said 'No Thank You' to recently:
1. No, I can't be in your wedding or attend your bachelorette ($300-$2500)
2. No I can't make your Birthday dinner ($50-$80)
3. No, I wont be able to meet you in NYC that weekend ($120-$800)
4. No, I can't meet for lunch ($12-$30)
5. No, I can't attend your fundraiser gala ($75-$600)
Let me tell you a few examples of what I have offered to do:
1.Would you like to stay with me when you are in town and catch up? ($Free)
2.Would you like to meet for a late morning hike? ($Free)
3.Can I take you to lunch for your birthday? ($35)
4.I have to do some grocery shopping, want to come along, we can tackle your list too? ($Free- Already in budget)
5.Would you like to cook together/Brew Beer and split the cost? ($Free- Already in Budget)
6.I already donate online to causes I really care about, but would be happy to share your fundraiser info with my friends ($Free)
7.Want to come watch a movie/eat popcorn/drink wine at my house? ($0-$12)
8.Want to meet at the gym and catch up on the treadmills? ($Free)
And before you tell me that those ideas are boring/silly/unrealistic, I am here to tell you that I have done every single one of them, and most of them a million times… but only with my REAL FRIENDS. And I promise you I have REAL friends. The kinds of friends that I don't have to get dressed up to see, the kinds of friends that I can cry in front of, or share my deepest darkest shit, and the kinds of friends who have tried on pants, at Cosco ,while I created a makeshift dressing room out of beach towels and tried not to pee my pants out of laughter. My cup runneth over with REAL FRIENDS.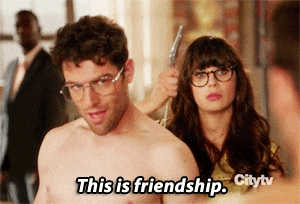 There is nothing that makes a human feel closer to another human, than tackling the humanity of "just being" together. We can stop believing that the only way to find value in an experience is to pay for it. We can stop spending the money that we don't have and start spending time on the real friendships that we do have.
By Rachel Hall, Rachel has a Masters in Cultural Gender Studies, and a BA in Communication & Culture, is a Certified Life Coach, and can often be found hiding in her laundry room from her two children. More about her on her website.
via Tiffany & Co.
When the new Tiffany's campaign was unveiled, reactions were mixed.

Tiffany's, the iconic jewelry brand which does not (despite what some might be misled to believe) in fact serve breakfast, featured Jay Z, Beyoncé, and a rare Basquiat painting in their recent campaign.
The aesthetics were undeniably luxe and historic. The campaign showcased the rarely-seen Basquiat painting Equals Pi (1982), which the brand acquired for the background's proximity to its distinctive Tiffany blue. Also notably historic is that Beyoncé was the first Black woman to wear the 128.54 carat Tiffany Diamond.

Before Beyoncé, the only other stars to wear the yellow diamond were Mary Whitehouse, wife of American diplomat Edwin Sheldon Whitehouse, Hollywood icon Audrey Hepburn, and singer Lady Gaga.
"Beyoncé and Jay-Z are the epitome of the modern love story …. Love is the diamond that the jewelry and art decorate," said the press release accompanying the campaign.
The campaign, titled "About Love," is stunning and has both classic and contemporary references. The image of the couple posing in front of high art recalled the iconic stills from their "APESHIT" music video, for which they famously rented out the Louvre and posed in front of the Mona Lisa.
THE CARTERS - APESHIT (Official Video) www.youtube.com
Their "APESHIT" photo made a giant cultural impact for its juxtaposition of Western beauty and Blackness. Tiffany's campaign seemed to have similar goals — showcasing Beyoncé and Jay Z as the peak of luxury, this time juxtaposing the Basquiat and the Tiffany diamond.

As a Black couple, their appearance in such a luxury campaign was a big move for representation, but in a post 2020 landscape, there was an outcry of criticism.
Despite the aesthetic beauty of the image, the high capitalist undertones didn't sit right with some on the internet — largely younger demographics. Though this campaign was an effort by Tiffany's to appeal to younger audiences and make the brand feel more relevant, Twitter's verdict was clear: a blood diamond wasn't the way to go.
The diamond, which was mined in South Africa in 1877, comes from origins laden in the implications of colonialism. The practice of mining in South Africa at the time was exploitative and destructive, eschewing the livelihoods and safety of African miners and their communities for... what? Money? So Tiffany could try to sell us some dream of affluence using Black celebrities as to "Blackwash" the history behind their treasured piece?
The Washington Post also had some choice words, saying: "Its campaign does not celebrate Black liberation — it elevates a painful symbol of colonialism. It presents an ostentatious display of wealth as a sign of progress in an age when Black Americans possess just 4 percent of the United States's total household wealth. If Black success is defined by being paid to wear White people's large colonial diamonds, then we are truly still in the sunken place."
Alongside the campaign, Tiffany & Co have promised to donate $2 million to HBCUs to fund scholarships and internships. But this measly amount (considering the multi-billion dollar net worth behind LVMH) is not enough to cover up that, despite their performative efforts to promote "diversity," Tiffany's is entrenched in a colonial history that neither beauty nor Beyonce can make us ignore.
While Black representation has been increasing over the past few years, the question of how we are represented is starting to be considered with more nuance. And as we examine the structures of wealth and hierarchical values, many people are starting to ask whether these should be the standards we aspire to anymore.
Jay Z and Beyoncé have come under fire before for their promotion of Black Capitalist values — which the kids don't seem to want. Jay Z especially seems invested in the trappings of traditional (read: white) success and wealth. His cannabis line recently unveiled a campaign based on the work Slim Aarons — which was famously focused on "attractive people doing attractive things in attractive places" — and its unashamed opulence raised some eyebrows.
Images like this aren't as revolutionary as they once might have been since they reinforce the status quo and tell marginalized people to reach for the same luxuries and lifestyles deemed aspirational by the people who have oppressed them.
Anti-capitalist theory has been around as long as capitalism has, but younger generations are more likely to question the status quo — even when it comes packed with Basquiat and Beyoncé.
The conversation about the Tiffany campaign is indicative of how Gen Z thinks differently about money and what it means to them. They are less likely to be seduced by the luster of the aspirational, and more receptive to relatability.
This is why apps like Cleo have been on the rise. Cleo is a budgeting and personal finance app which makes money feel less inaccessible and makes engaging in personal finance relatable and easy.
No more does financial literacy seem restricted to the pretentious or the elite — we get it, finance bros; you love capitalism. With Cleo, understanding your money is something that can align users with their values.
And those values don't look like blood diamonds or corporate pandering.