In this article, we're going to explore some of the uses and theories behind social currency, which is greater than money on its own. If one were to lose a fortune, but maintained high social currency, new fortune is never far away. Take Kanye West, for example, who lost $13 million of his own money on his initial failed clothing line attempt. He then leveraged the Yeezus tour to a $25 million gross, plus a new, more lucrative and creatively free venture through Adidas.

I'm here to demonstrate that through a strong identity, sense of purpose, finesse and craft, you can build or become a part of a community that forms a tribe around you.
Fans and supporters find an identity through the affiliation with an artist, tribe, or brand. Their subsequent conversation is based on the shared reality that gets created by an artist's world. There's utility to the art and the music (or whatever the product may be) — the tribe uses it to get by, to celebrate, to drive and so on. Advocacy comes in the form of support, of spreading the word, of coming out of pocket for concerts, merchandise, and whatever other way the tribe can extend itself on behalf of their leader. This is why Chance the Rapper, for example, is able to tour and build wealth without a record label, or without even actually selling music. Chance redirected the conversation and chose his terms in the form of advocacy from his crowd, and the decision has paid him well. Of course, crucial to all of this is a means for your tribe to share and receive information. In our era, we're blessed with social media, which allows us to access and build our tribe in new and streamlined ways, but the psychology behind social currency is as ancient as we are.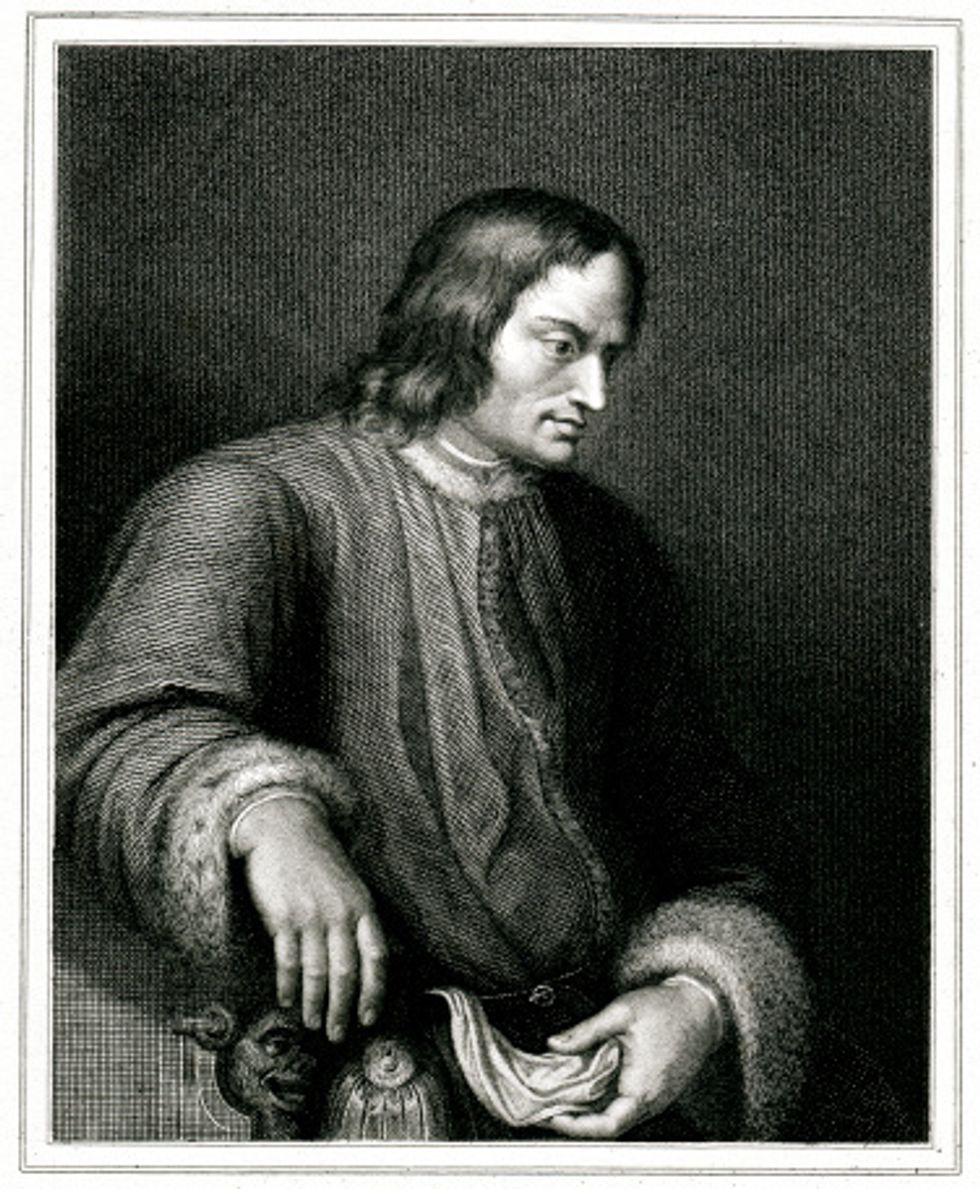 Even the Medici family was aware that money alone would not protect and prolong the wealth of the family. Something else was needed in the mix: social currency. Through the funding of the arts, humanities and architecture, the Medici clan would win over public favor that would've turned to malice against their considerable wealth and political influence. They aligned their brand with lofty ideals, on which the conversation and advocacy became based.
Dwayne "the Rock" Johnson may be a favorite case of mine for social currency. After going through a few different character phases — the "Rocky Maivia" phase, the "Nation of Domination" phase, and a run as a heel, the Rock would find the ultimate sweet spot in a role that embodied all of his best qualities. Even when booked as a "heel" or bad guy, the crowds would cheer for him. This would lead to merchandising of all sorts, too many headline spots to count, and the Rock rising to the top of his profession. But Dwayne Johnson didn't stop within his industry. Because with social currency, you connect with people on a different level. The Rock's tribe would follow him beyond professional wrestling. He leveraged the social currency into a world record $5.5 million for an actor in his first starring role, a New York Times # 1 best seller, and a bevy of other boons. All this is possible because of "the millions and millions" that constitute the Rock's tribe, huddled around his mission to entertain and to inspire.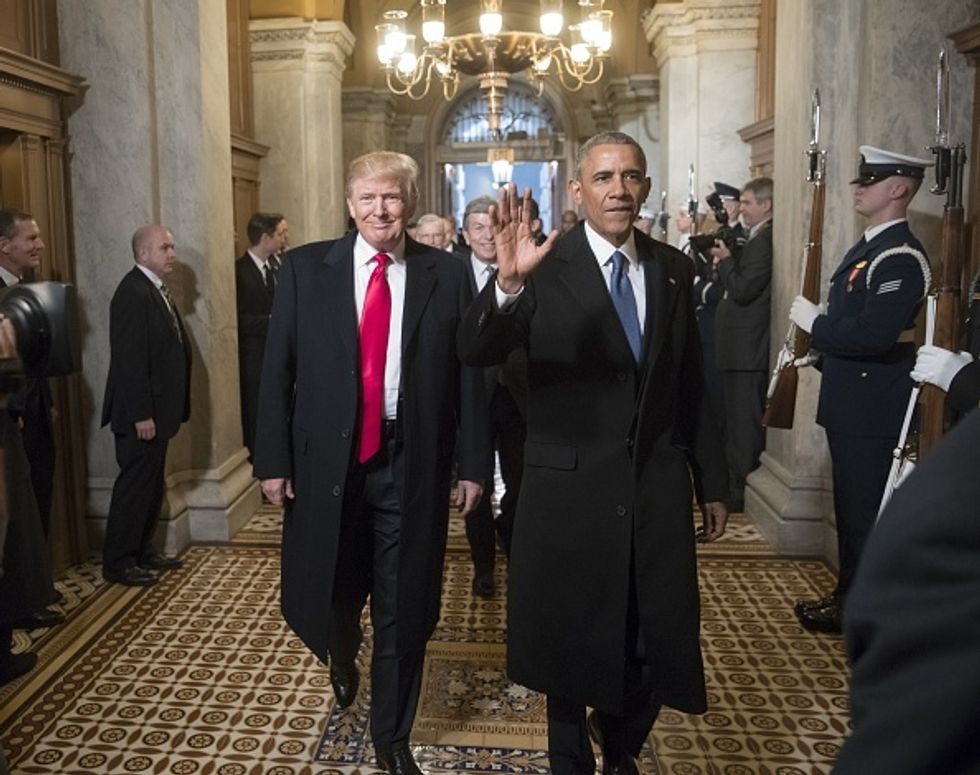 Social currency is more powerful than money by itself. Presidential elections in America are prime examples of this. Barack Obama would use this and the strength of his tribe to leverage a shoe string campaign budget into the millions needed for success. And even the act in itself, of the tribe rallying together to achieve a goal for their leader achieves an upping of the stock of said leader.
And the loss of social currency is worse than the loss of money. This is not to say that lost social currency can never be won back. But it is a great and difficult undertaking. Even Machiavelli would have to use his own exile to rebrand himself and create the type of social currency that would leave his name echoing through the annals of time.
So what about one trying to build social currency from the ground up?
There are two young ladies emerging from the NYC scene who are prime examples of social currency at its finest use. DJ Boston Chery and Chelsea Reject are crushing the scene and using that to build their tribes and take themselves beyond.
I know firsthand how Chery's charming personality has made her magnetic. Her parties continue to be ever growing family affairs. Everyone there is an up and coming celebrity and everyone is family. She's been uniting different brands, different artists, different movements, all under love and through music. She's the quintessential "Charmer" as described in Robert Greene's The Art of Seduction. Greene's annex to that book, The Soft Sell, which focuses on seducing the masses, is what Chery does from the heart. From carefully selecting venues to curating the artists who perform, she sets and controls the vibe for her tribe to which to rock and grow. She's just focused on doing her thing. And of course, her tribe feels that, and they rally behind it, because it's real.
And then we have Chelsea Reject, elusive but powerful. Chelsea has a way of keying into the struggle and the soul's desire to overcome it, which instantly connects with people. And her shows and events seem to bring people together so that they can share in that same hope. Her tribe rallies around her own rise, as it represents the hope that we all can. Her elusive nature only feeds into the frenzy. There's an anticipation you can feel in any crowd as her tribe anxiously sits through the other acts, waiting for their leader to come set the stage ablaze. Both Chery and Chelsea are leveraging their growing social currency into opportunities that see them traveling and excelling in their craft all around the world. I'm excited to see what they continue to turn it into.
Build your own brand, based on the principles and values that mean the most to you. Do what you love and focus on the people who love what you do.
The greatest user of social currency that I know of, once convinced his tribe of over 250 million people to rally around his cause of a bloodless revolution. They'd go on to defeat the most powerful army of the time, without a single bullet flown. The key to wealth, power, influence, access, and even large scale change is social currency. And to quote the great Ghandi himself "Be the change you wish to see."
via Tiffany & Co.
When the new Tiffany's campaign was unveiled, reactions were mixed.

Tiffany's, the iconic jewelry brand which does not (despite what some might be misled to believe) in fact serve breakfast, featured Jay Z, Beyoncé, and a rare Basquiat painting in their recent campaign.
The aesthetics were undeniably luxe and historic. The campaign showcased the rarely-seen Basquiat painting Equals Pi (1982), which the brand acquired for the background's proximity to its distinctive Tiffany blue. Also notably historic is that Beyoncé was the first Black woman to wear the 128.54 carat Tiffany Diamond.

Before Beyoncé, the only other stars to wear the yellow diamond were Mary Whitehouse, wife of American diplomat Edwin Sheldon Whitehouse, Hollywood icon Audrey Hepburn, and singer Lady Gaga.
"Beyoncé and Jay-Z are the epitome of the modern love story …. Love is the diamond that the jewelry and art decorate," said the press release accompanying the campaign.
The campaign, titled "About Love," is stunning and has both classic and contemporary references. The image of the couple posing in front of high art recalled the iconic stills from their "APESHIT" music video, for which they famously rented out the Louvre and posed in front of the Mona Lisa.
THE CARTERS - APESHIT (Official Video) www.youtube.com
Their "APESHIT" photo made a giant cultural impact for its juxtaposition of Western beauty and Blackness. Tiffany's campaign seemed to have similar goals — showcasing Beyoncé and Jay Z as the peak of luxury, this time juxtaposing the Basquiat and the Tiffany diamond.

As a Black couple, their appearance in such a luxury campaign was a big move for representation, but in a post 2020 landscape, there was an outcry of criticism.
Despite the aesthetic beauty of the image, the high capitalist undertones didn't sit right with some on the internet — largely younger demographics. Though this campaign was an effort by Tiffany's to appeal to younger audiences and make the brand feel more relevant, Twitter's verdict was clear: a blood diamond wasn't the way to go.
The diamond, which was mined in South Africa in 1877, comes from origins laden in the implications of colonialism. The practice of mining in South Africa at the time was exploitative and destructive, eschewing the livelihoods and safety of African miners and their communities for... what? Money? So Tiffany could try to sell us some dream of affluence using Black celebrities as to "Blackwash" the history behind their treasured piece?
The Washington Post also had some choice words, saying: "Its campaign does not celebrate Black liberation — it elevates a painful symbol of colonialism. It presents an ostentatious display of wealth as a sign of progress in an age when Black Americans possess just 4 percent of the United States's total household wealth. If Black success is defined by being paid to wear White people's large colonial diamonds, then we are truly still in the sunken place."
Alongside the campaign, Tiffany & Co have promised to donate $2 million to HBCUs to fund scholarships and internships. But this measly amount (considering the multi-billion dollar net worth behind LVMH) is not enough to cover up that, despite their performative efforts to promote "diversity," Tiffany's is entrenched in a colonial history that neither beauty nor Beyonce can make us ignore.
While Black representation has been increasing over the past few years, the question of how we are represented is starting to be considered with more nuance. And as we examine the structures of wealth and hierarchical values, many people are starting to ask whether these should be the standards we aspire to anymore.
Jay Z and Beyoncé have come under fire before for their promotion of Black Capitalist values — which the kids don't seem to want. Jay Z especially seems invested in the trappings of traditional (read: white) success and wealth. His cannabis line recently unveiled a campaign based on the work Slim Aarons — which was famously focused on "attractive people doing attractive things in attractive places" — and its unashamed opulence raised some eyebrows.
Images like this aren't as revolutionary as they once might have been since they reinforce the status quo and tell marginalized people to reach for the same luxuries and lifestyles deemed aspirational by the people who have oppressed them.
Anti-capitalist theory has been around as long as capitalism has, but younger generations are more likely to question the status quo — even when it comes packed with Basquiat and Beyoncé.
The conversation about the Tiffany campaign is indicative of how Gen Z thinks differently about money and what it means to them. They are less likely to be seduced by the luster of the aspirational, and more receptive to relatability.
This is why apps like Cleo have been on the rise. Cleo is a budgeting and personal finance app which makes money feel less inaccessible and makes engaging in personal finance relatable and easy.
No more does financial literacy seem restricted to the pretentious or the elite — we get it, finance bros; you love capitalism. With Cleo, understanding your money is something that can align users with their values.
And those values don't look like blood diamonds or corporate pandering.