If you use credit cards, keeping in control of how you manage them is a must.
Aside from paying your bills on time, there are other ways to stay on top of your credit. Even canceling your cards every now and then can be beneficial, provided the reason(s) behind doing so will help your credit in the long run. These reasons to cancel make sense when you are experiencing credit chaos. Always check with an expert before "pulling the plug," but act in a timely manner to make the most of your money.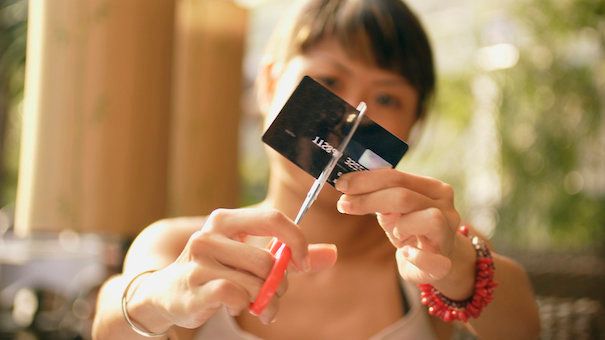 Cancel before crisis www.wisebread.com
You Saw Fraudulent Charges on Your Card

Wait a minute! You were in Virginia when your card was used to pay for a $500 dinner in Manhattan! Looks like someone got a hold of your card number and treated himself to Champagne and caviar. Along with reporting the issue to the card company at once, it may be a smart idea to cancel the card too.
As Cheat Sheet explains, "In situations where your credit card was stolen or lost, your card issuer will usually close the account and issue a new card. However, if a business is making unauthorized charges, your best choice is to close the card. For example, if you signed up for a monthly service and then decided to cancel, but the business is still charging you even after you've notified it about the issue, keeping the card might not be in your best interest."
Credit.com adds, "You may want to close your account rather than risk having to fight to get charges reversed in the future." Save yourself from ongoing hassle by nipping the situation in the bud before you've got a garden to tend to.
The Annual Fees are Through the Roof
Credit cards provide convenience, but we pay the price with fees that can be absurd. As The Motley Fool points out, "High-end credit cards usually come with annual fees to account for all the perks they provide, but how much are they really worth? Some simple math can show whether the combined value of your rewards is greater than the fee you're shelling out every year."
Before canceling, see if you can get the fee down…no, it isn't set in stone. As Cheat Sheet recommends, "Before closing your card, you can try to negotiate for a lower rate or fee. If your efforts are not fruitful, it's time to move on. High fees will lengthen the time it takes to pay down your debt."
You've Been Overspending
Some people don't realize how much they're spending when they whip out that little piece of plastic and splurge. Even little items add up quickly, leaving folks flabbergasted when the monthly bill arrives. If you're the type to overspend, particularly when using your card, it may be time to quit cold turkey, at least until you gain some self-control.
According to The Motley Fool, "Nearly 60% of Americans have maxed out a credit card at least once in their lives, according to an American Consumer Credit Counseling survey. Overspending with credit can leave you saddled with balances that increase by the day thanks to high APR interest, potential late fees, and max-out penalties. If you can't control yourself, it's a good idea to close your credit cards -- even the ones with remaining balances. You'll still be able to pay off your debt, but you won't be able to keep making charges."
You're Getting Divorced
Divorce is painful enough – and the financial aspects of splitting only add more headaches and hassles. According to Credit.com, "If you are separating or getting divorced from someone with whom you share a joint account, go ahead and close it. Otherwise, as long as the account is open, you are fully responsible for any bills your soon-to-be-ex runs up."
Start fresh financially once those cards are dealt with, and leave zero room for more back and forth battles over the bills.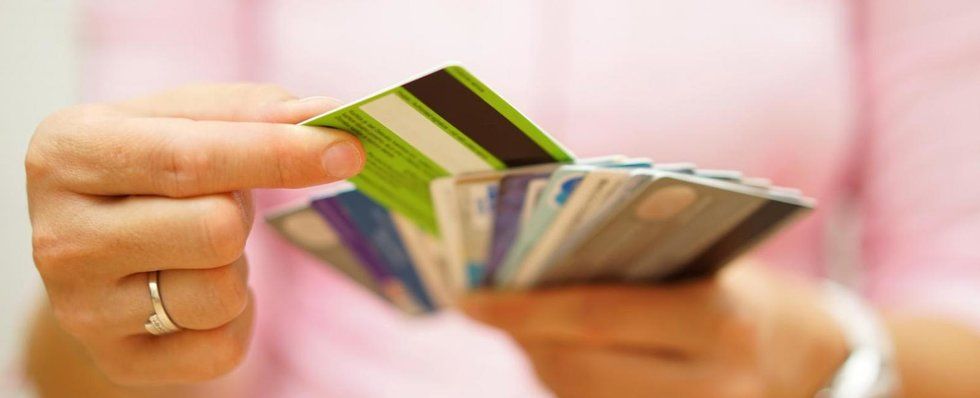 Do you really need all those? www.greenamerica.org
For information on applying for a new credit card, see the best way to go about it before signing up.