Looking for a new job? You can always check Monster, Indeed or LinkedIn, but there's a new app in town: Planted. Think of it like a Tinder for your job search. The app simplifies your job hunt by turning job postings into cards that you approve or disapprove in one step. With a tap of a button, you can send your application to a new potential employer. No fuss or extra hassle.
---
Planted is completely free to use. All you have to do to get started is create an account and answer a few simple questions. Based on your answers, Planted will show you which industries or careers you might be interested in. Check off which ones will work for you and select the locations you're interested in. You can also connect your account to your LinkedIn profile to provide potential employers with additional information.

Planted
Then, you'll be presented with your first batch of jobs. This section looks the most like the Tinder app. You are presented with a group of three to five jobs. Read each card and then decide whether or not to apply. This is as easy as tapping on a check or an X. Each day, you'll be presented with a new job batch — if there are any postings available.
The limit of job postings is a downside to Planted. The app gets its postings from startup companies. As such, established, long-lived companies won't be featured on the app. However, this is great if you want to get into the startup scene. My suggestion is not to limit the types of jobs the app will present you. Check any category or subject you think you could perform reasonably well in, even if you don't have specific experience in that area. Startups that are hiring usually need someone who is willing to work hard around the clock. If you have that kind of drive, you'll probably fit right in.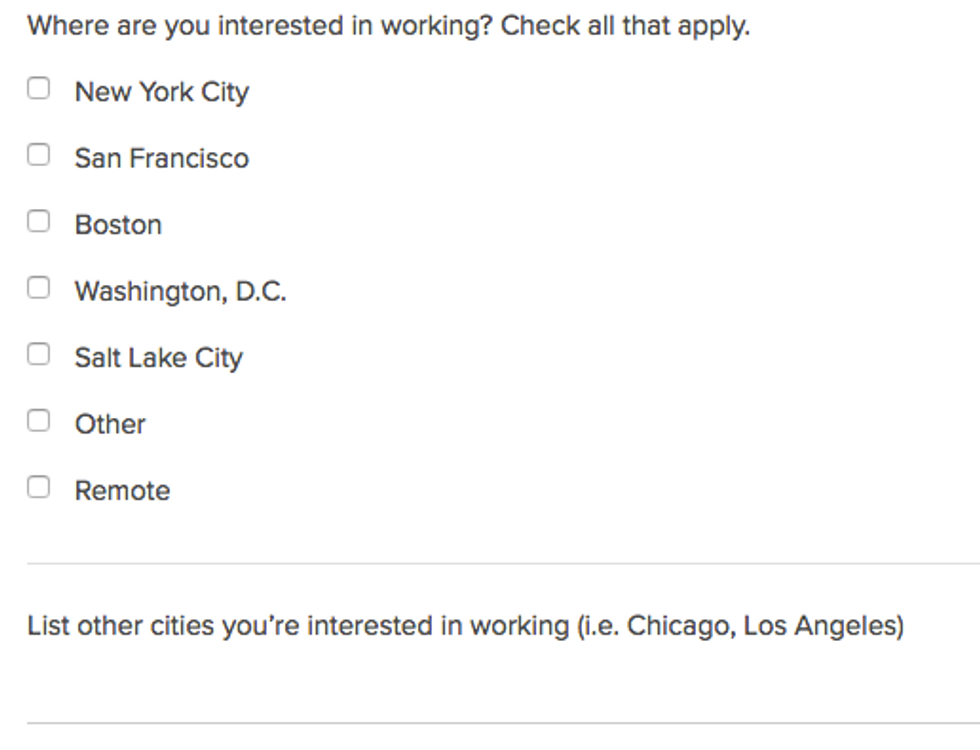 Planted
Another drawback is the location limits. Right now, Planted lets you choose between five different cities: New York City, San Francisco, Boston, Washington, D.C., and Salt Lake City. And that's it. You can list other cities you would be interested in working manually and you can also check off a box for a remote position. But if none of these places interest you, you're kind of stuck. But then again, if you want to live in a less populated area, a startup scene really isn't for you anyway.
Planted will likely get better over time. The app advertises that its users will be prioritized in a company's job search. You can even earn an $100 credit if you invite a friend who gets hired through the service. Planted also works with their partner companies to offer sign up bonuses for its users who end up getting hired. But for now, Planted is a good service to use in conjunction with more traditional job websites and networking. You'll likely be exposed to job postings and opportunities you wouldn't have seen otherwise.