There are a lot of ways to invest your money.
From the stock market to government bonds to real estate, you can get a solid return on your investment and ensure that your future is secure. But one of the best ways to invest often goes overlooked: investing in yourself.
We often tend to think of spending money on ourselves as frivolous or wasteful, but sometimes spending a little money—or even just some time—to treat yourself right is the investment that pays off the most. Thankfully, there are some simple ways that valuing yourself can really pay off. Things like...
A New Look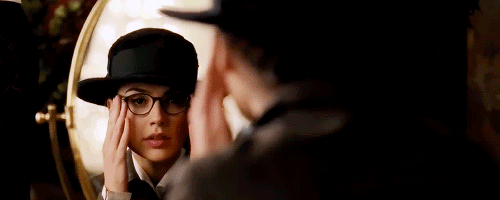 Maybe the quickest way to see results from investing in yourself is to make an upgrade to your appearance. A new look can give you a boost of self-confidence and invite people around you—a boss, a customer, a love interest—to notice you as they haven't in the past.
There are any number of ways to achieve the desired effect. A new pair of glasses, for instance, can totally change the framing of your face, and if you decide you want to go back to your old look, you still have a new backup pair for emergencies.
Likewise, if you've been getting the same haircut for years, you don't need to worry that you'll end up regretting a new style. Let your hairdresser do something different (they probably know what they're doing...) and if you end up disliking the result, you can usually go back for a free fix-up.
Another low-commitment option is makeup. If you're the kind of person who wears makeup already, you can check out some tutorials for some new ideas. And if you don't wear makeup on a regular basis, you might be surprised what a difference something basic like a BB cream can make.
If you're willing to take your upgrade to the next level, you could try a whole new wardrobe. Or—if you're really up for a commitment—a gym membership and a new diet. It might seem strange to bother, since so many of us are stuck at home these days, but making a change to your appearance can help you feel refreshed and energized, and can pay off in a big way—even if it just gives you the confidence you need to crush your next Zoom meeting.
A New Bed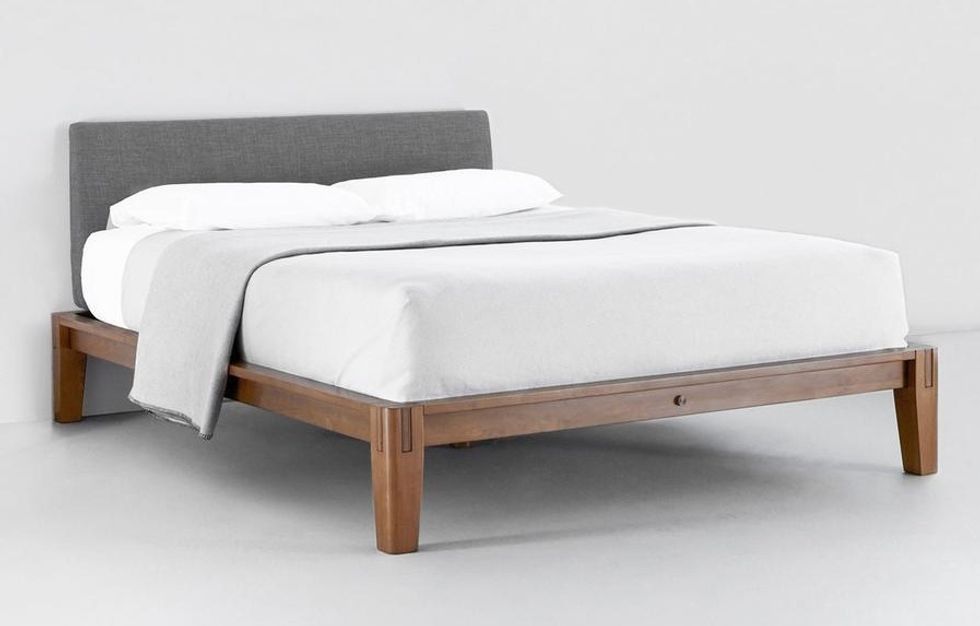 Speaking of refreshed and energized, as much as a new look can improve your mood, a dozen compliments about new clothes, new abs, or a new haircut can generally be spoiled by a single "you look tired." Worse still, chances are that you really are tired...
According to the CDC, one in three adults regularly operate from a sleep-deprived state. But it doesn't have to be that way. Rather than spending an extra $1000 a year on coffee and energy drinks to keep your eyes open—even if your thoughts are a jittery blur—you can spend less than that amount for a one-time upgrade to your bed and transform the sleep you're getting for years to come.
Proper sleep improves your health, your concentration, and your mood, and helps you tap into whatever your skill set is, so you can kick some ass in your work and your life. So if you're sick of mindlessly snacking, losing your keys, and snapping at loved ones and co-workers, maybe what you need is to make an investment in better sleep.
That might mean finding a mattress that works for you, but if you've already invested in one of the many miracles of "sleep technology" that are advertised everywhere (or if you are otherwise satisfied with your mattress), and still wake up exhausted, you might be overlooking your bed frame.
A creaky, shaky bed frame that freaks out every time you or your partner shifts in place can disrupt your sleep quality so that—even after eight hours of sleep—you wake up tired. Time for an upgrade. One good option, the so-called "perfect platform bed frame" from Thuma is sturdy and quiet, with a minimalist design, and details like Japanese joinery, cushioned slats, and a soft headboard to minimize noise and make your bed as comfortable as possible.
A New Outlook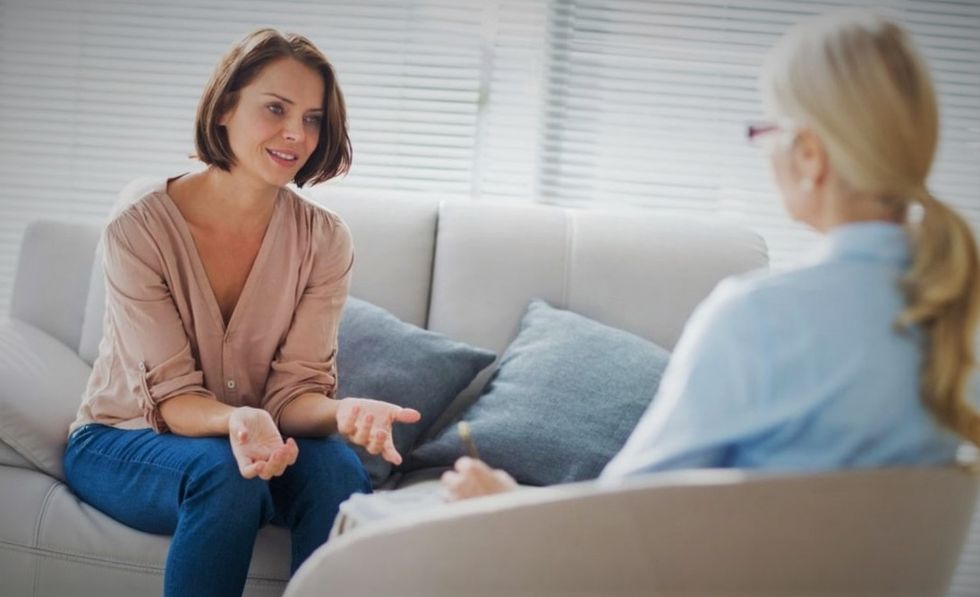 Of course, it might not be your bed that's making life difficult. Sometimes life is just... difficult. But that doesn't mean you have to just tough it out, because—let's be honest—that really doesn't work. When people talk about sucking it up or toughing it out, what they really mean is suppressing your emotions so they can raise your blood pressure, crank your vices or bad habits up to 11, and congeal into a blend of self-loathing and bitterness that makes you just a joy to be around...
What works much better is talking about what stresses you out and what keeps you up at night. If you're lucky enough to have a few close friends you can trust with your most intimate thoughts, you might be all set in that respect, and you might also be living in the sitcom The Golden Girls—so congratulations all around.
For those of us living in a slightly less perfect reality, the existence of a professional set of ears that have to listen patiently to all our anxieties and complaints can be a godsend. Sometimes they can help put things in perspective, or give you some useful advice to help you work on your issues. Other times, they just shut up and listen while you empty your head of everything you've been bottling up.
In either case, the perspective and relief that therapy provides can make you happier, healthier, and more productive. It can make the world seem a little more manageable. If you have good health insurance it might not even cost you anything, but if not, there are services like Talkspace and BetterHelp that can connect you with a therapy professional for about the cost of one nice meal in a restaurant each week.
A New Skill
The average worker in America changes their employer around once every four years. Whether that means quitting, getting laid off, or finding a better job somewhere else, the fact is that you can't rest on your laurels. With the pace that things change, the job you have now might not even be a job 10 years from now, which means it's never too early to start planning for the future.
Fortunately, there are a ton of options for adding a new line or two to your resume. For a start, there are countless YouTube videos offering instruction in everything from home repair to photoshop. And if you want more structured, academic options, there are free courses in everything from chemistry to grammar through Khan Academy, free language instruction through Duolingo, and free lessons in programming languages through Codeacademy. And a service like Skillshare offers tons of resources for developing all kinds of skills at a low monthly rate.
You still need to invest some time and energy, but if you want to future-proof your resume and waltz into your next job interview with confidence, adding a new skill or two to your toolkit is the way to go.
A New Degree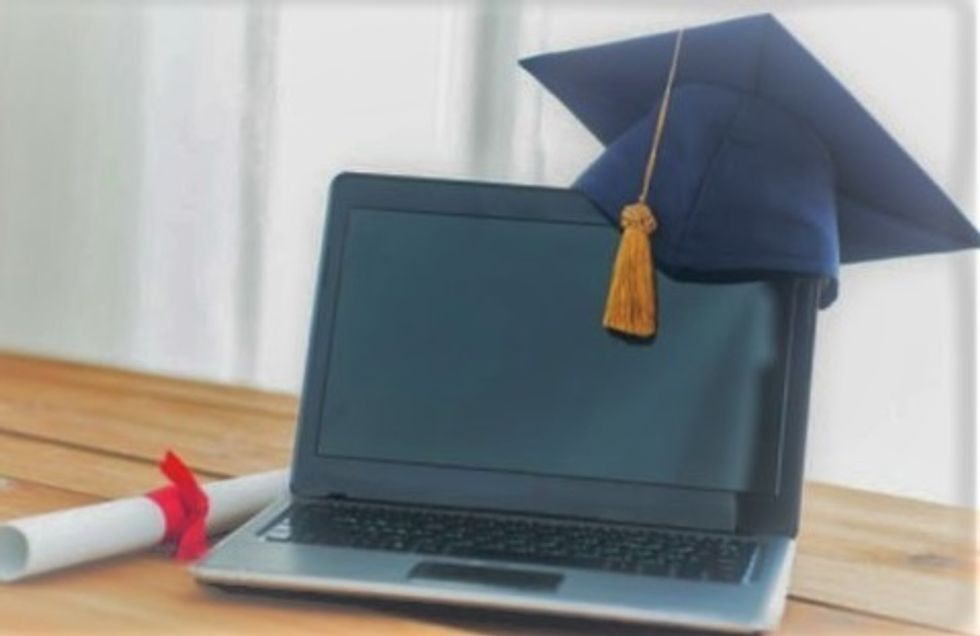 Okay, you might not consider this one "simple" but it's too obvious not to at least consider it. Because all the chemistry courses Khan Academy has to offer won't quite qualify you to work in a pharmacy. If you really want to change your career path, sometimes there's no better option than actually going back to school.
That could mean going to a trade school for a certification in something like plumbing, or getting a bachelor or graduate degree in a field like computer science or nursing. The options are limitless, but if you choose wisely, the time and money of going back to school can totally transform your job prospects and really pay off.
That's especially true if you can find an affordable option for taking classes around your work schedule. While weekend classes and online courses might not be as glamorous as the ivy league, if it means avoiding hefty loans and earning a living while you learn.
Each degree you add makes a sizeable difference to your lifetime earning potential. So even if you thought you were done with school years ago you might find out that it's not too late to make a big investment in your future.
So if you find yourself wondering where you can make a smart investment that will pay off down the line, don't forget to look in the mirror.
From Your Site Articles
Related Articles Around the Web
via Tiffany & Co.
When the new Tiffany's campaign was unveiled, reactions were mixed.

Tiffany's, the iconic jewelry brand which does not (despite what some might be misled to believe) in fact serve breakfast, featured Jay Z, Beyoncé, and a rare Basquiat painting in their recent campaign.
The aesthetics were undeniably luxe and historic. The campaign showcased the rarely-seen Basquiat painting Equals Pi (1982), which the brand acquired for the background's proximity to its distinctive Tiffany blue. Also notably historic is that Beyoncé was the first Black woman to wear the 128.54 carat Tiffany Diamond.

Before Beyoncé, the only other stars to wear the yellow diamond were Mary Whitehouse, wife of American diplomat Edwin Sheldon Whitehouse, Hollywood icon Audrey Hepburn, and singer Lady Gaga.
"Beyoncé and Jay-Z are the epitome of the modern love story …. Love is the diamond that the jewelry and art decorate," said the press release accompanying the campaign.
The campaign, titled "About Love," is stunning and has both classic and contemporary references. The image of the couple posing in front of high art recalled the iconic stills from their "APESHIT" music video, for which they famously rented out the Louvre and posed in front of the Mona Lisa.
THE CARTERS - APESHIT (Official Video) www.youtube.com
Their "APESHIT" photo made a giant cultural impact for its juxtaposition of Western beauty and Blackness. Tiffany's campaign seemed to have similar goals — showcasing Beyoncé and Jay Z as the peak of luxury, this time juxtaposing the Basquiat and the Tiffany diamond.

As a Black couple, their appearance in such a luxury campaign was a big move for representation, but in a post 2020 landscape, there was an outcry of criticism.
Despite the aesthetic beauty of the image, the high capitalist undertones didn't sit right with some on the internet — largely younger demographics. Though this campaign was an effort by Tiffany's to appeal to younger audiences and make the brand feel more relevant, Twitter's verdict was clear: a blood diamond wasn't the way to go.
The diamond, which was mined in South Africa in 1877, comes from origins laden in the implications of colonialism. The practice of mining in South Africa at the time was exploitative and destructive, eschewing the livelihoods and safety of African miners and their communities for... what? Money? So Tiffany could try to sell us some dream of affluence using Black celebrities as to "Blackwash" the history behind their treasured piece?
The Washington Post also had some choice words, saying: "Its campaign does not celebrate Black liberation — it elevates a painful symbol of colonialism. It presents an ostentatious display of wealth as a sign of progress in an age when Black Americans possess just 4 percent of the United States's total household wealth. If Black success is defined by being paid to wear White people's large colonial diamonds, then we are truly still in the sunken place."
Alongside the campaign, Tiffany & Co have promised to donate $2 million to HBCUs to fund scholarships and internships. But this measly amount (considering the multi-billion dollar net worth behind LVMH) is not enough to cover up that, despite their performative efforts to promote "diversity," Tiffany's is entrenched in a colonial history that neither beauty nor Beyonce can make us ignore.
While Black representation has been increasing over the past few years, the question of how we are represented is starting to be considered with more nuance. And as we examine the structures of wealth and hierarchical values, many people are starting to ask whether these should be the standards we aspire to anymore.
Jay Z and Beyoncé have come under fire before for their promotion of Black Capitalist values — which the kids don't seem to want. Jay Z especially seems invested in the trappings of traditional (read: white) success and wealth. His cannabis line recently unveiled a campaign based on the work Slim Aarons — which was famously focused on "attractive people doing attractive things in attractive places" — and its unashamed opulence raised some eyebrows.
Images like this aren't as revolutionary as they once might have been since they reinforce the status quo and tell marginalized people to reach for the same luxuries and lifestyles deemed aspirational by the people who have oppressed them.
Anti-capitalist theory has been around as long as capitalism has, but younger generations are more likely to question the status quo — even when it comes packed with Basquiat and Beyoncé.
The conversation about the Tiffany campaign is indicative of how Gen Z thinks differently about money and what it means to them. They are less likely to be seduced by the luster of the aspirational, and more receptive to relatability.
This is why apps like Cleo have been on the rise. Cleo is a budgeting and personal finance app which makes money feel less inaccessible and makes engaging in personal finance relatable and easy.
No more does financial literacy seem restricted to the pretentious or the elite — we get it, finance bros; you love capitalism. With Cleo, understanding your money is something that can align users with their values.
And those values don't look like blood diamonds or corporate pandering.