Debt collection is a whopping $11.5 billion industry, and around 28% of Americans currently owe money and are being sought out by a third party debt collection agency, according to the Bureau of Consumer Financial Protection (BCFP).
Debt collectors often prey on creditors' ignorance. In 2018 alone, the Federal Trade Commission (FTC) banned 32 companies and individuals from ever working in debt collection again for malpractice. The best course of action when you first become late on a payment is to make sure you know the laws and your rights when it comes to handling debt collection.
A debt collection agency is a separate third party from the original creditor to whom you owe money. At some point of time (usually no sooner than 90 days), creditors often turn over unpaid loans to the debt collector to pursue the customer in an attempt to receive payments. Debt collection agencies often buy out a portion of the unpaid loan from the creditor, or they may receive a percentage of the money if and when it is paid.
Debt collection is a civil, not criminal matter. This means the police will not get involved, and you will not go to jail for failure to pay on loans.
---
What to Do First When Contacted by a Debt Collector?
First, get the information validated with the collector in writing and make sure it is something you truly owe. Also verify that it is for the correct amount (take note that sometimes debt collectors offer a discounted payment if you pay in full).
Initial Contact
The majority of debt collection agencies have an agent reach out by phone for the first contact, even before mail. No matter what, make sure not to say anything that can be considered an admission to owning the debt during this call.
Do not give out any personal info—they will ask for it, but you don't have to answer their questions.
Get as much information from the caller as you can, including their name, the agency they work for, their address, and phone numbers they can be reached at.
Always ask the caller to send you a written statement regarding what they say you owe. If they ask for your address, do not give it out. A genuine debt collector would already have that info. By law, the debt collector is required to send this written notice within 5 days of contacting the debtor.
Keep a log of every call you receive along with any documentation from debt collectors, and be sure to include the date, time, and any pertinent information from the call for your protection.
Know Your Rights
Consumer debt collection agencies have been known to be aggressive to get their "sale," but laws protect the rights of consumers in regards to debt collection.
The Fair Debt Collection Practices Act (FDCPA) governs the behaviors and actions of third-party debt collectors attempting to collect payments on behalf of a creditor. Under this law, debt collectors are in violation of law if they do any of the following:
Debt collectors are limited in the hours they can reach out to the debtor. They cannot call you before 8 a.m or after 9 p.m unless an arrangement has been made with the debtor.
Initially, debt collectors can attempt to make contact with a debtor through their place of employment. However, either a verbal or written statement telling the collector to stop contacting you at work barres the debt collector from reaching out to you through your place of employment again.
You can also request the collector stop calling your personal phone. This must be submitted in a written request to be upheld. (Tip: send this request by certified mail).
Debt collectors are allowed to reach out to known contacts of the debtor to try and obtain their contact information. However, it's wise to note that legally they cannot discuss what they need the information for or even the fact that they are a debt collector. Additionally, debt collectors are only allowed to reach out to third-parties as such one time each.
Debt collectors are prohibited from using any means of harassment to collect on a bill. They can not make any threats such as arrest or bodily harm, and they also are barred from using obscene language.
Debt collectors cannot threaten to garnish wages without the presence of an active judgement (court order) against you. Likewise, they cannot threaten to sue you without the intent and therefore proof to go through with it.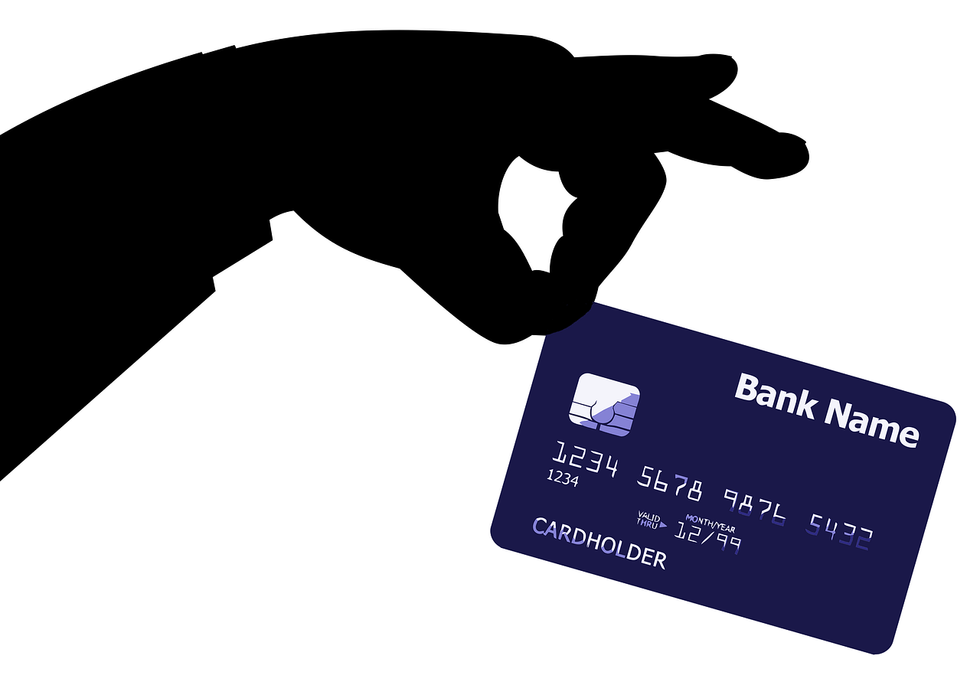 Statute of Limitations
Under state laws governing statute of limitations, creditors and debt collectors have a limited amount of time to file a lawsuit to recover a debt.
In most states, debt collectors can still attempt to collect on a debt after the statute of limitations; however, they have no legal recourse to sue you.
It is important to note that the court doesn't keep track of statute of limitations. This means that a debt collector may still attempt to sue you after the statute of limitations expires. If a debt collector attempts to sue after the statue of limitations expires, it is your responsibility to know and provide this information to the court.
The time period for statue of limitations varies by state. Typically most states range from three to five years, but some go as high as ten or fifteen. This differs entirely from the timeline that a collections bill stays on your credit report, which is typically seven years.
Resources
The Consumer Financial Protection Bureau (CFPB) has sample letters for use when corresponding with debt collectors, which you can find here.
For specific laws in your state, contract your Attorney General's office. If you believe a debt collector has either violated laws or made false claims against you, you can file a complaint with the CFPB, FTC, and the Better Business Bureau.
As anyone who has ever sold a house will tell you, you must prioritize curb appeal. Before a potential buyer even considers looking inside your house, they notice the outside first. Does it attract the right kind of attention? Does it take away from the feel you're going for? If you plan to sell sometime soon, you must think about these things. Here are some landscaping options to increase your home's curb appeal, so you can get the best price on your home.
Extensive Plants and Greenery
A barren front yard won't get you the price you want on your home. So, invest in at least a little bit of greenery to keep the surrounding area from looking too dead. Shrubs and bushes tie the house to the lawn that precedes it, and flower beds bring a pop of color to an otherwise drab structure. You can also strategically plant some trees to improve the overall feel of your home's exterior.
Lawn Care
As we mentioned, your lawn is one of the most prominent features of your home's exterior. A patchy, dried-up lawn will quickly drive your home's price way down. Some of the best landscaping options for your home's curb appeal involve improving your lawn for the next inhabitant. Overall fertilization, ground aeration, underbrush removal, proper mowing—all of these lawn care tasks contribute to a greener and more lively area that invites people to see your house, rather than stay away from it.
Paved Pathways
There's nothing like a broken and disheveled pathway to make someone think twice about buying a property. Just as you want the entryway in your house to be welcoming, so too should the pathway leading up to the house be inviting. The pathway from the street to your front door provides plenty of real estate to get creative with. You don't have to settle for a boring concrete pathway. Consider something more eye catching, like a cobblestone path or intermittent brick patterns, as a way to better welcome potential buyers.
Usable Outdoor Furniture
Landscaping doesn't just involve the ground you walk on; also included are the items you use as extras to the overall look. Outdoor furniture is one such extra that you don't necessarily need but can look quite attractive if done correctly. Staging is important with outdoor furniture. Old, broken-down pieces will only look like more work to the potential buyer. A few comfortable chairs, a bench, or a table with an umbrella really go a long way to improving your outdoor aesthetics.
A good tip for deciding on curb appeal items is to decide what you personally would want to see as a part of a welcoming home's exterior. You don't need to go overboard, but a little bit of forethought could net you quite a lot of extra cash in the sale.
Many people strive to support their community by donating their time or their money. When you find a meaningful cause, you might be quick to cut a donation check. Though it's admirable to be quick to act charitably, you should be wary of several common mistakes made when giving to charity. Being mindful of these mistakes and learning tips for making informed charitable choices can help you make the most out of your generous check.
Acting Quickly Out of Emotion
Mission statements are meant to be compelling. If you're an emotionally driven individual, it's natural to pull out your wallet at the sight of a sad puppy on TV or when informed about food insecurity over the phone. Unfortunately, not all charities are as effective or official as they may seem.
Take your passion for helping others one step further by making sure your chosen charity is legit. Speaking with a representative, reviewing their website and social media accounts, and looking at testaments online can give you a better idea of whether the organization is worth your donation.
Forgetting to Keep Record of the Donation
Don't forget that you can reap some financial perks from giving back! With the proper documentation of your donation, you can acquire a better tax deductible.
If you donate more than $12,400 as a single filer or $24,800 as one of two joint filers, you're eligible to deduct that amount from your taxes. So, when a charity asks if you'd like a receipt of donation, always answer yes.
Donating Unusable Materials
Most charities can utilize a monetary donation—it's the physical donations that usually cause some issues. Providing a local nonprofit with irrelevant materials or gifting them with unusable products are surprisingly common mistakes made when giving to charity.
Always check your intended charity's website for a list of things they do and do not accept. The majority of places will provide a guideline to donating or offer contact information to clarify any questions.
Strictly Giving at Year's End
As more and more people get into the holiday spirit at the end of the year, nonprofit organizations see an influx of donations. While it's great to spread holiday cheer via a monetary donation, it's important to keep that spirit going year-round.
With regular donations, charities can more effectively allocate their annual budget. Setting up an automatic monthly donation with the charity of your choosing can maximize your impact. You can account for a monthly donation by foregoing a costly coffee every once in a while.
Knowing how much you should spend on home maintenance each year is hard to figure out and may be preventing you from buying your first home. The types of costs you'll incur depend on the house you buy and its location. The one certainty is that you should start saving now. Read on to figure out how much to start setting aside based on the home you own.
The Age of Your House
Consider several factors when budgeting for home repairs. If you've purchased a new home, your house likely won't require as much maintenance for a few years. Homes built 20 or more years ago are likely to require more maintenance, including replacing and keeping your windows clean. Further, depending on your home's location, weather can cause additional strain over time, so you may need to budget for more repairs.
The One-Percent Rule
An easy way to budget for home repairs is to follow the one-percent rule. Set aside one percent of your home's purchase price each year to cover maintenance costs. For instance, if you paid $200,000 for your home, you would set aside $2,000 each year. This plan is not foolproof. If you bought your home for a good deal during a buyer's market, your home could require more repairs than you've budgeted for.
The Square-Foot Rule
Easy to calculate, you can also budget for home maintenance by saving one dollar for every square foot of your home. This pricing method is more consistent than pricing it by how much you paid because the rate relies on the objective size of your home. Unfortunately, it does not consider inflation for the area where you live, so make sure you also budget for increased taxes and labor costs if you live in or near a city.
The Mix and Match Method
Since there is no infallible rule for how much you should spend on home maintenance, you can combine both methods to get an idea for a budget. Average your results from the square-foot rule and the one-percent rule to arrive at a budget that works for you. You should also increase your savings by 10 percent for each risk factor that affects your home, such as weather and age.
Holding on to savings is easier in theory than practice. Once you know how much you should spend on home maintenance, you'll know what to aim for and be more prepared for an emergency. If you are having trouble securing funds for home repairs, consider taking out a home equity loan, borrowing money from friends or family, or applying for funds through a home repair program through your local government for low-income individuals.