Billionaires around the world have a lot of advice to give to young, ambitious workers. Luckily for us, they're also very willing to share that advice. Here's a collection of some of the best that they've offered, from some of the most successful, and most wealthy, people in the world.

Starting Early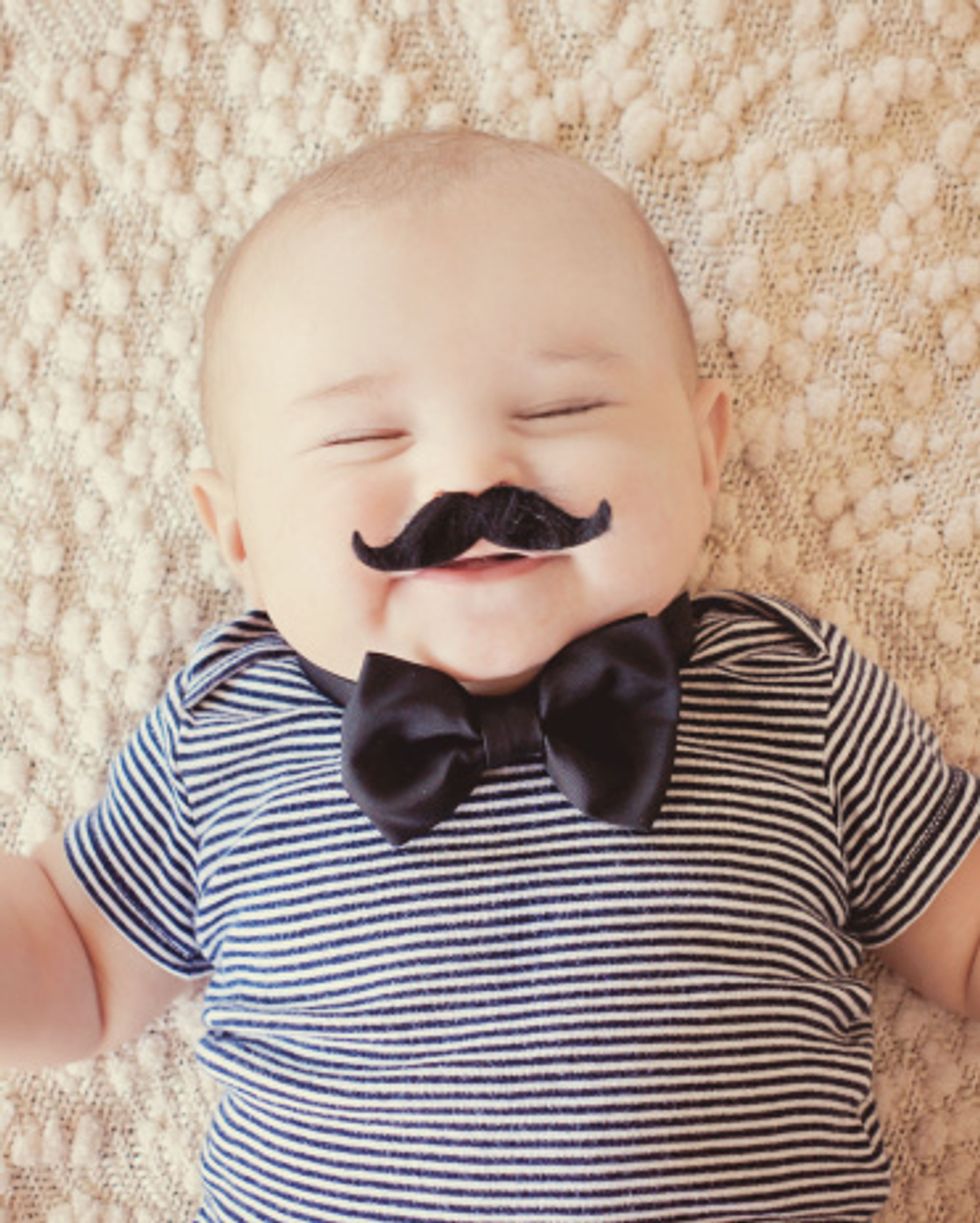 One of the most common pieces of advice given by the wealthiest people in the world should also be one of the most obvious: start early. Carlos Slim Helú founded the business conglomerate Grupo Carso in 1990 and was the richest person in the world from 2010 to 2013. With a net worth of about $50 billion, he's a guy worth listening to. In a letter from 1994 that he sent to students, he wrote, "Work well done is not only a responsibility to yourselves and society; it is also an emotional need." Besides acknowledging the basic advantage of starting early, which he did by buying shares of a Mexican bank when he was twelve, he frequently talks about success in spiritual terms. "Success," he wrote, "is the harmony between the soul and your emotions."

Living with Discipline
Another seemingly obvious piece of advice but one that's incredibly difficult to follow is to discipline yourself. Especially in the early stages of wealth building, the keys are to spend less and save more. As much as possible. More than you think is possible. Mark Cuban, billionaire owner of the Dallas Mavericks NBA team, wrote, "Save your money. Save as much money as you possibly can. Every penny you can. Instead of coffee, drink water. Instead of going to McDonald's, eat mac and cheese." Strict budgeting and unpleasant money-saving lifestyle choices are the difference between a money-conscious spender and a person passionate for success. Cuban also said, "Cut up your credit cards. If you use a credit card, you don't want to be rich."
Ouch. That's harsh, but even long-time billionaires maintain the need for financial discipline. Warren Buffett, for example, still lives in the same Omaha, Nebraska house he bought in 1957.
Work Hard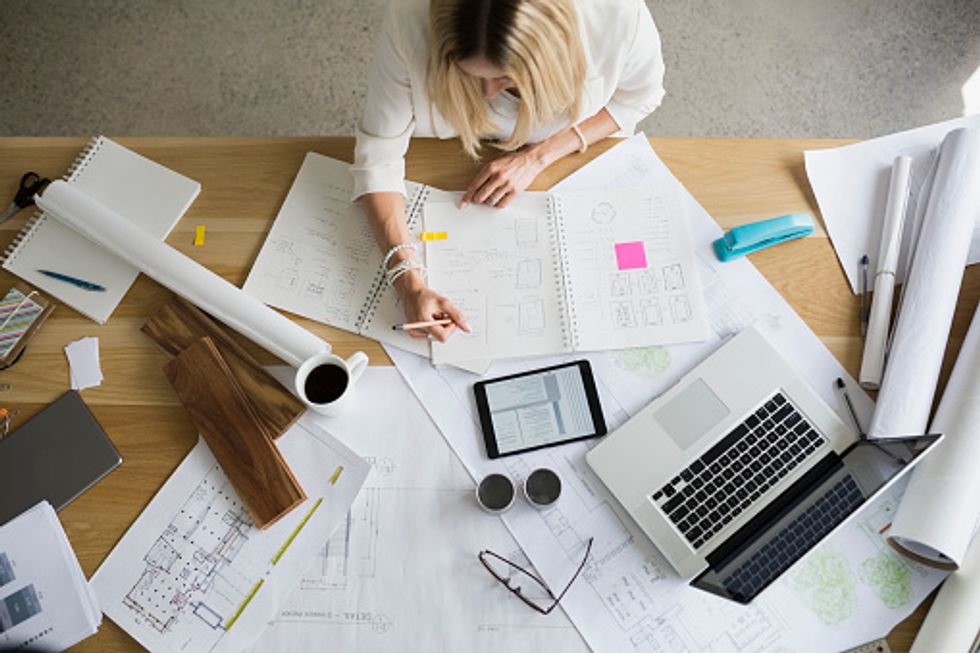 No-brainer, yes, but sometimes it helps to hear it from someone for whom it's actually worked spectacularly, rather than that high school teacher or college advisor. Elon Musk is one billionaire who, we can safely say, is genuinely interested in saving the world (in addition to building huge personal wealth). In a commencement speech in 2014, he said, "If someone else is working 50 hours and you're working 100, you'll get twice as much done." Not only does this prove unequivocally that he is good at math, but it puts simply the most obvious advice for success. Working harder will get you farther. Opportunities are an important part of many billionaires' success stories, but working hard is the soil from which their money trees grow.
Author Justine Musk gives us another, less talked about angle on the hard work principle: take care of yourself. She wrote, "It helps to have superhuman energy and stamina. …Make it a point to get into the best shape possible. There will be jet lag, mental fatigue, bouts of hard partying, loneliness, pointless meetings, major setbacks, family drama, issues with the Significant Other you rarely see, dark nights of the soul, people who bore and annoy you, little sleep, less sleep than that. Keep your body sharp to keep your mind sharp."
Passion and Creativity
These are aspects of business and financial success that are more difficult to pin down and, consequently, more interesting to explore. The adage goes something like, "Do what you love and you'll never work a day." Doing what you love is certainly important for achieving the drive and perseverance necessary for grand success, but no one's being truthful who says there's no "work" involved.
Jim Koch, founder of the Boston Beer Company (brewer of Samuel Adams Boston Lager), was the son of a brewer and one of the leaders of the craft beer craze. He loves what he does but holds no romantic ideas about never working a day. He said, "Pursue something you love, because a small business is going to be very demanding of your time, your energy — it just eats your life. And if you're doing something you love, then you will accept and even enjoy that." It eats your life—that's a graphic image. But his advice is more realistic: you'll enjoy the insane commitment and you'll accept the immense work involved because you love the process and you'll love the result. He continues, "If you're just doing it to get rich, you're gonna lose heart. I tell everyone, getting rich is life's biggest booby trap." The takeaway: "Do what makes you happy."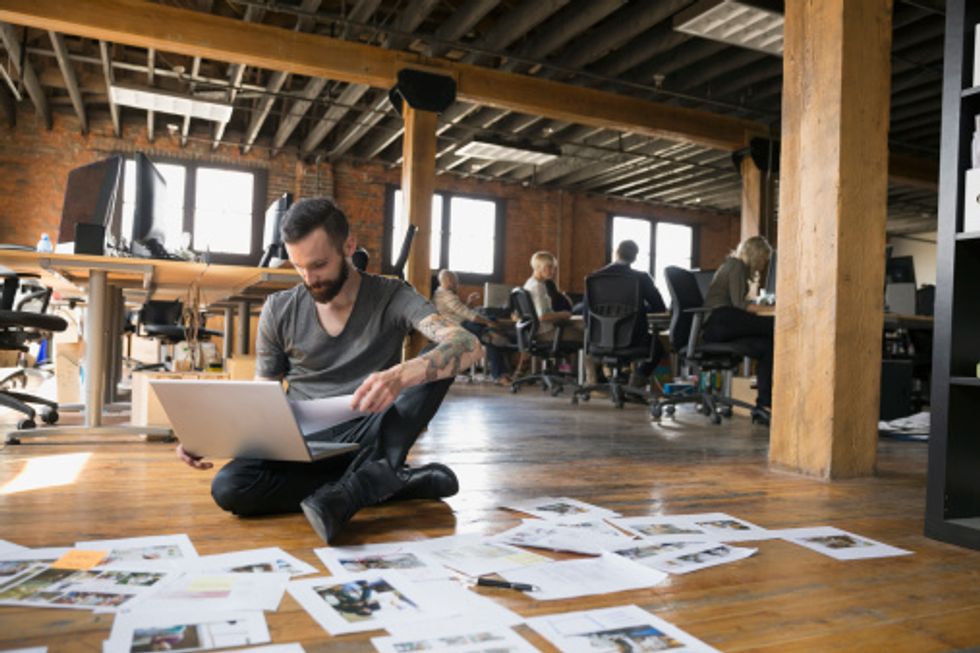 J. K. Rowling, author of the Harry Potter series, knows the value of this and its connection to creativity. "Imagination is not only . . . the fount of all invention and innovation," she said in a 2008 commencement address at Harvard University. "In its arguably most transformative and revelatory capacity, it is the power that enables us to empathize with humans whose experiences we have never shared." The once-billionaire author has demonstrated the enormous potential value of imagination in its purest form: fiction. But its value extends to entrepreneurship and wealth building, as well.
After the executives at Apple fired Steve Jobs in 1985, Jobs began his own version of an imaginative venture. In 1986, he funded the departure of The Graphics Group from Lucasfilm and became the majority shareholder of the graphics company that would become Pixar. He helped found what is now a global leader in animation, bought by Disney for $7.4 billion in 2006. Jobs is even credited as an executive producer of Pixar's first film, Toy Story. And Apple, Inc. is no stranger to invoking imagination in its products and in its ads.
Start early. Work hard. Discipline yourself. Follow dreams. Do what you love. Exploit opportunities. Take risks. Be creative.
Without a for Dummies book on getting rich—well, there sort of is—the best we can do is listen to those who have already done it, understand their advice, and use it to forge our own paths up the treacherous climb to success.
via Tiffany & Co.
When the new Tiffany's campaign was unveiled, reactions were mixed.

Tiffany's, the iconic jewelry brand which does not (despite what some might be misled to believe) in fact serve breakfast, featured Jay Z, Beyoncé, and a rare Basquiat painting in their recent campaign.
The aesthetics were undeniably luxe and historic. The campaign showcased the rarely-seen Basquiat painting Equals Pi (1982), which the brand acquired for the background's proximity to its distinctive Tiffany blue. Also notably historic is that Beyoncé was the first Black woman to wear the 128.54 carat Tiffany Diamond.

Before Beyoncé, the only other stars to wear the yellow diamond were Mary Whitehouse, wife of American diplomat Edwin Sheldon Whitehouse, Hollywood icon Audrey Hepburn, and singer Lady Gaga.
"Beyoncé and Jay-Z are the epitome of the modern love story …. Love is the diamond that the jewelry and art decorate," said the press release accompanying the campaign.
The campaign, titled "About Love," is stunning and has both classic and contemporary references. The image of the couple posing in front of high art recalled the iconic stills from their "APESHIT" music video, for which they famously rented out the Louvre and posed in front of the Mona Lisa.
THE CARTERS - APESHIT (Official Video) www.youtube.com
Their "APESHIT" photo made a giant cultural impact for its juxtaposition of Western beauty and Blackness. Tiffany's campaign seemed to have similar goals — showcasing Beyoncé and Jay Z as the peak of luxury, this time juxtaposing the Basquiat and the Tiffany diamond.

As a Black couple, their appearance in such a luxury campaign was a big move for representation, but in a post 2020 landscape, there was an outcry of criticism.
Despite the aesthetic beauty of the image, the high capitalist undertones didn't sit right with some on the internet — largely younger demographics. Though this campaign was an effort by Tiffany's to appeal to younger audiences and make the brand feel more relevant, Twitter's verdict was clear: a blood diamond wasn't the way to go.
The diamond, which was mined in South Africa in 1877, comes from origins laden in the implications of colonialism. The practice of mining in South Africa at the time was exploitative and destructive, eschewing the livelihoods and safety of African miners and their communities for... what? Money? So Tiffany could try to sell us some dream of affluence using Black celebrities as to "Blackwash" the history behind their treasured piece?
The Washington Post also had some choice words, saying: "Its campaign does not celebrate Black liberation — it elevates a painful symbol of colonialism. It presents an ostentatious display of wealth as a sign of progress in an age when Black Americans possess just 4 percent of the United States's total household wealth. If Black success is defined by being paid to wear White people's large colonial diamonds, then we are truly still in the sunken place."
Alongside the campaign, Tiffany & Co have promised to donate $2 million to HBCUs to fund scholarships and internships. But this measly amount (considering the multi-billion dollar net worth behind LVMH) is not enough to cover up that, despite their performative efforts to promote "diversity," Tiffany's is entrenched in a colonial history that neither beauty nor Beyonce can make us ignore.
While Black representation has been increasing over the past few years, the question of how we are represented is starting to be considered with more nuance. And as we examine the structures of wealth and hierarchical values, many people are starting to ask whether these should be the standards we aspire to anymore.
Jay Z and Beyoncé have come under fire before for their promotion of Black Capitalist values — which the kids don't seem to want. Jay Z especially seems invested in the trappings of traditional (read: white) success and wealth. His cannabis line recently unveiled a campaign based on the work Slim Aarons — which was famously focused on "attractive people doing attractive things in attractive places" — and its unashamed opulence raised some eyebrows.
Images like this aren't as revolutionary as they once might have been since they reinforce the status quo and tell marginalized people to reach for the same luxuries and lifestyles deemed aspirational by the people who have oppressed them.
Anti-capitalist theory has been around as long as capitalism has, but younger generations are more likely to question the status quo — even when it comes packed with Basquiat and Beyoncé.
The conversation about the Tiffany campaign is indicative of how Gen Z thinks differently about money and what it means to them. They are less likely to be seduced by the luster of the aspirational, and more receptive to relatability.
This is why apps like Cleo have been on the rise. Cleo is a budgeting and personal finance app which makes money feel less inaccessible and makes engaging in personal finance relatable and easy.
No more does financial literacy seem restricted to the pretentious or the elite — we get it, finance bros; you love capitalism. With Cleo, understanding your money is something that can align users with their values.
And those values don't look like blood diamonds or corporate pandering.