Fake News is a problem. Our timelines are flooded with information, and many digital media sites serve us low hanging fruit in pursuit of click bait for page views instead of information for the readers. And to most millennials, the CNBCs, The Bloombergs, Wall Street Journals, etc., all come across as news for old guys.

But we've got to get our info right.
Delivered fresh daily to your inbox, The Hustle is the voice of the young entrepreneur, the Hustler on the come up. Think Wall Street Journal meets The Daily Show - humor, wit, and intelligence - all in a 10-15 minute read, a perfect dose to start your day. What makes it really enjoyable is that because the readership is subscription-based, as opposed to traffic driven, the content is more curtailed to be a fun and informative experience.
---
Ads always appear at the tail end bottom of the email, but with well written pieces from The Hustle Staff, and it's always cool and forward thinking products. You get spared all of the gimmicky, tacky attention seeking tactics many other advertisements have these days.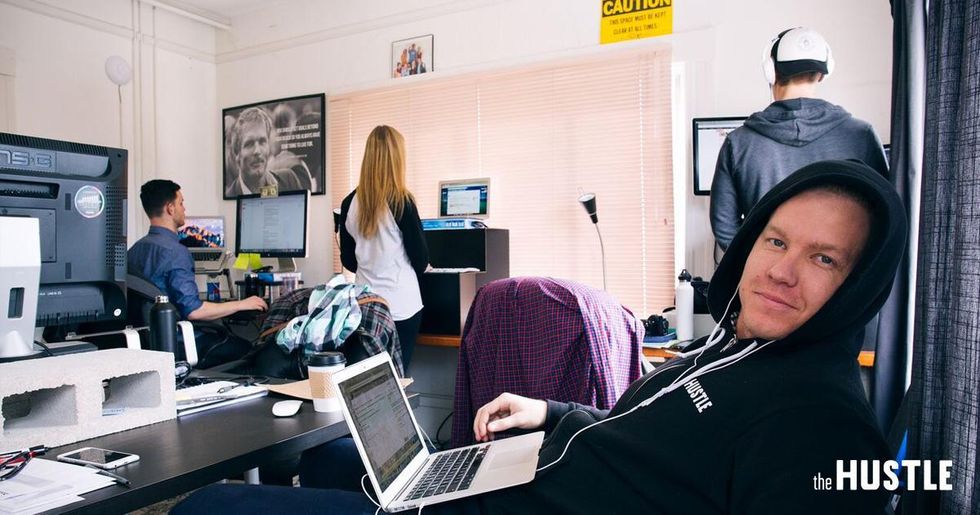 The Hustle was founded by two cool dudes (Sam & John) who sold a roommate matching service startup and then hosted a kickass event named HustleCon. HustleCon featured 12 entrepreneurs talking about how they built their businesses. The success of HustleCon and its subsequent predecessors would lead ultimately as The Hustle emerging as a bold and irreverent voice for the latest news in business, technology, and global happenings.
In addition to Hustle Con, there is also Con Con - for content creators, and a monthly lecture series in San Francisco. You can sign up to receive you FREE Hustle subscription HERE.