Are Marijuana Stocks a Good Investment?
Back in 1997, you could buy a share of Amazon stock for around one dollar. Imagine if you bought one thousand of those shares and still owned them today (a share is currently around $2,100, almost a 120,000% increase)! The popularity of marijuana stock comes from the potentials of the industry–everyone's hoping to find a payoff much like early Amazon investors. With US marijuana sales expected to reach 23.4 billion by the year 2022, the market could possibly see exceptional trajectory growth in the stock market.
With recent changes to the legalization of marijuana use in the United States, both medically and recreationally, more people are showing an interest in marijuana stocks. And it's no wonder, considering global spending on legal cannabis worldwide is projected to hit 57 billion in a decade. The legal market is growing like a weed (pun intended) and many people are wondering if investing in marijuana right now could pay off in the future.
Who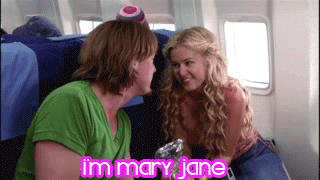 Giphy
Marijuana derives from the cannabis plant, as does hemp. The plant produces cannabinoid chemicals like tetrahydrocannabinol (THC) and cannabidiol (CBD). There are plenty of different companies currently in the pot industry. Before making any decisions on investing in this industry, you should do your research first. When looking into companies dabbling in marijuana, it's important to know what they deal with. Some marijuana stock companies are in the growth and retail industry, such as Canopy Growth Corporation. Others are in the biotech and pharma industry, such as GW Pharmaceuticals, while others are focused on CBD products like Charlotte's Web. Many well-known companies are also looking to become players in the marijuana industry. Anheuser-Busch announced a $50 billion partnership in 2018 with Tilray to research the production of canned beverages that will contain both CBD and THC.
How
When buying stock in marijuana, you have options. You can buy publicly traded stock yourself through over-the-counter trades (OTC), from a stock exchange available through a licensed broker, or through an exchange-traded fund (ETF) which is a group of funds grouped together into one account. There are pros and cons to each of these buying options.
ETFs
Choosing an ETF can reduce your risk, since your portfolio is diversified over many different stocks; but on the flip side, you're not as likely to reap any significant benefits if one of the stocks happens to soar. The two most popular weed-based ETFs are the
ETFMJ Alternative Harvest ETF and the AdvisorShares Pure Cannabis ETF.
OTCs
OTCs, sometimes called penny stocks, are the riskiest buying options simply due to the lack of public information on such new companies, combined with the fact that most of the companies in this stock line are new businesses. The appeal of these types of stocks, however, is their low cost to purchase. For example, cbdMD, a producer of CBD oils, had a stock price at $1.11 per share as of February 23rd. Even though these low stock prices are enticing, it probably would not be wise to put all of your eggs in one basket with any OTC stocks.
The Risks
Just like any budding industry, the potential gain is great, but the risk could be even greater, and your investments might have the risk of going up in smoke.
Legal/Political Risks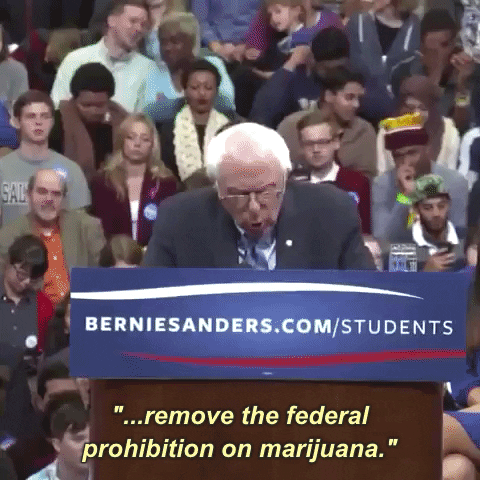 Giphy
Although recreational marijuana is now legal in 11 states and medical marijuana in 33 states, the drug is still illegal on federal terms under the Controlled Substance Act. With marijuana's classification as a Schedule 1 drug under this act, the federal government declares it to be completely illegal, even for medical use– which technically means that investors who put their money in marijuana companies are conspiring to violate that act. If you're an employee of the federal government, it might be best to steer clear of any marijuana stocks–at least until it's legalized on the federal level. For everyday investors, however, the chance of facing criminal charges is pretty low.
Price to Sales Risks
The price to sales ratio is commonly used amongst investors when evaluating stocks. A company's P/S ratio is determined by dividing a company's market capitalization by its revenue (usually over a twelve-month period). It's important to look into the PS ratio for any company you plan on buying stock in, as this figure gives you a better understanding of how much investors are willing to pay per dollar of sales. The key takeaway: the lower the ratio, the more desirable the stock is to purchase.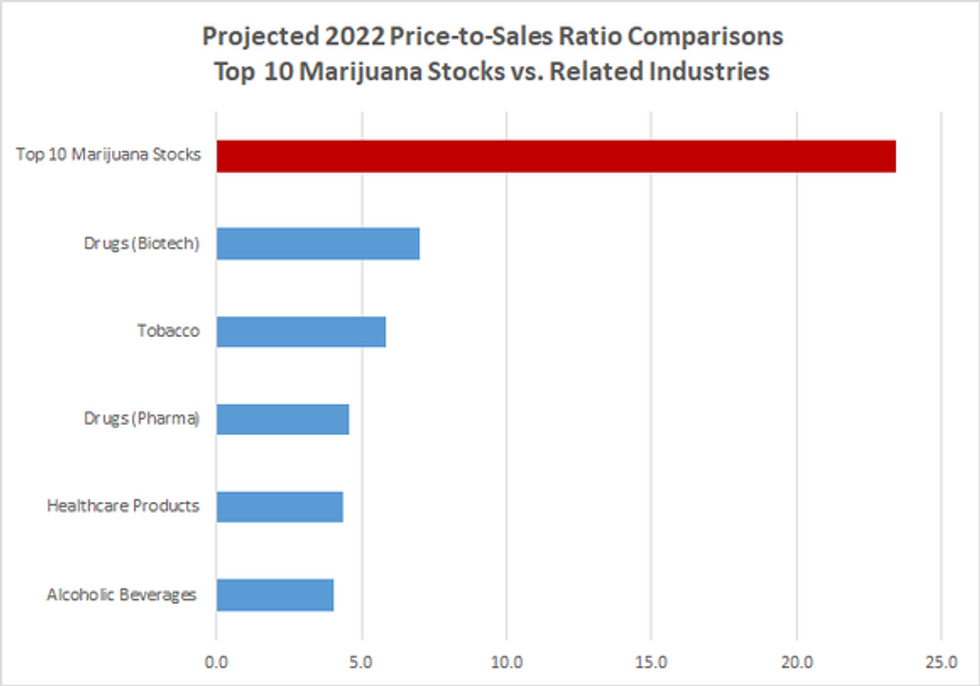 NASDAQ
A look at this P/S ratio chart shows the significantly higher projected P/S ratio in the marijuana stocks compared to other industries. Currently, top-trending marijuana stocks from companies like Cronos Group, Inc., Tilray Inc., and Canopy Growth, Inc. are showing high results for P/S ratio. The good news: P/S ratio is not the be-all-end-all of determining a stock's worth.
Black Market Risks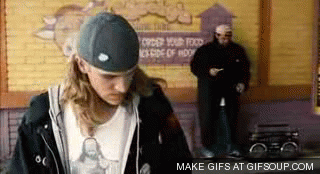 Giphy
As much as statistics show growth trends in the legalized sector of marijuana-based sales, black market pot sales are still playing a role in hindering the industry's sales. Even with the complete legalization of marijuana in Canada, for example, statistics still show that nearly half of all cannabis users report buying marijuana from illegal sources.Likewise, according to NBC News, in spite of California legalizing recreational marijuana over two years ago, black market sales still outnumber the legal ones.

Dilution Risks
Stock dilution occurs when a company issues new stocks, therefore decreasing ownership percentages of current stockholders, and in turn stock prices. Statistics show that many marijuana-related industries have dilution concerns, which can be seen through market cap statistics showing the share price and the number of existing shares. For example, Canopy Growth's five year market cap analysis chart shows a significant increase.
The Bottom Line
It seems that many of the repercussive risks in the legal marijuana industry will change over time, as more and more countries legalize and decriminalize marijuana. With the growing support of its legalization over time, I believe the legal market is here to stay.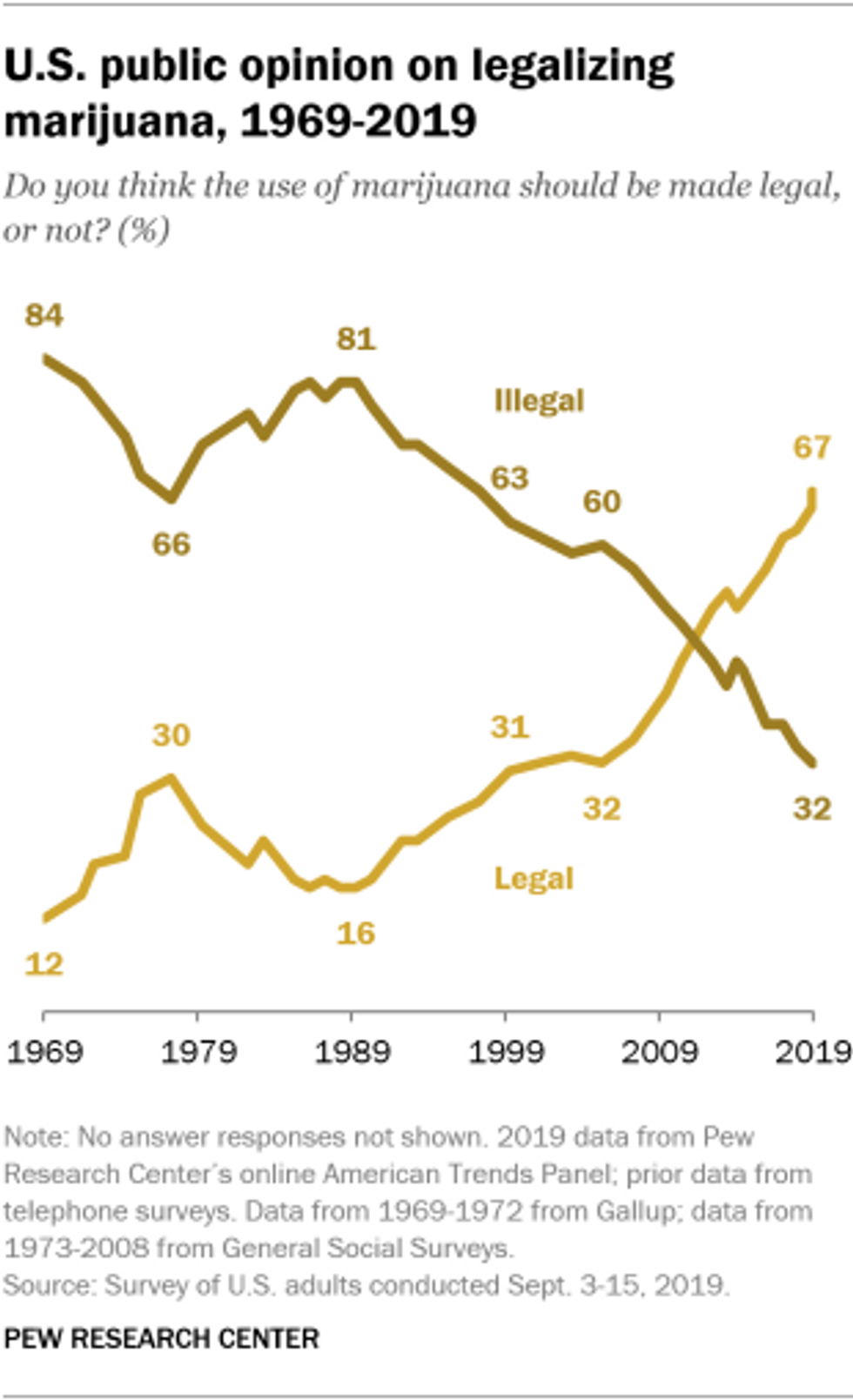 Pew Research Center
It's impossible to invest in any stock without taking risks. The best advice for potential pot investors: Don't devote more than you are willing to risk, do your research before buying any particular stocks yourself, and always remember, diversification is key in any good investment strategy!
From Your Site Articles
Related Articles Around the Web