Once your child reaches the teenage years, it's the right time to get into more depth about money matters. While your 10-year-old may have a piggy bank and a modest allowance, not to mention all that Tooth Fairy loot, it's not nearly enough bucks background to take him or her into adulthood feeling financially fit.
We want our kids to grow up with peace of mind when it comes to their financial state, so giving them the ammo to make wise decisions when it comes to money makes perfect "cents."
Here are 4 useful parenting tips to help your child learn more about money management while they're still young. With sage savings and spending advice, your teen will move into adulthood well-prepped with financial independence and confidence.
1. Plan a Weekly or Monthly Budget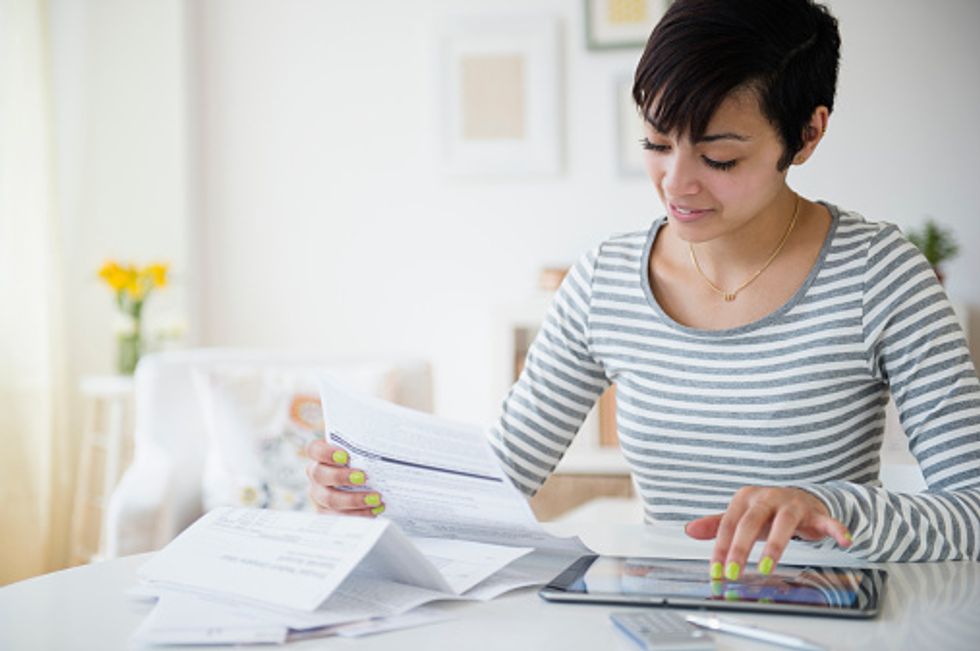 Focus on the Family suggests, "Help your teen write out a monthly budget that is based on income and expenses." Consider his or her needs for spending and how to plan ahead of time.
AOL Finance recommends, "Instead of handing out $20 bills when they're heading out with their friends, you can teach them to control their spending by limiting them to a specific amount each month. You'll need to be ready to say no when they ask for more money after they spend all of the allowance in the first week, but that's the only way for them to learn."
With the weekly or monthly amount your teen has to work with, they can pre-set their spending accordingly. He or she can mindfully allot a percentage for movies with friends, trips to the local diner, or gas for his car. When the money is there when they need it, they'll know they've done a good job with budgeting carefully. And as an adult, when there's more money to deal with paired with more and greater expenses, they'll have the tools to manage wisely.
2. Encourage Them to Get a Job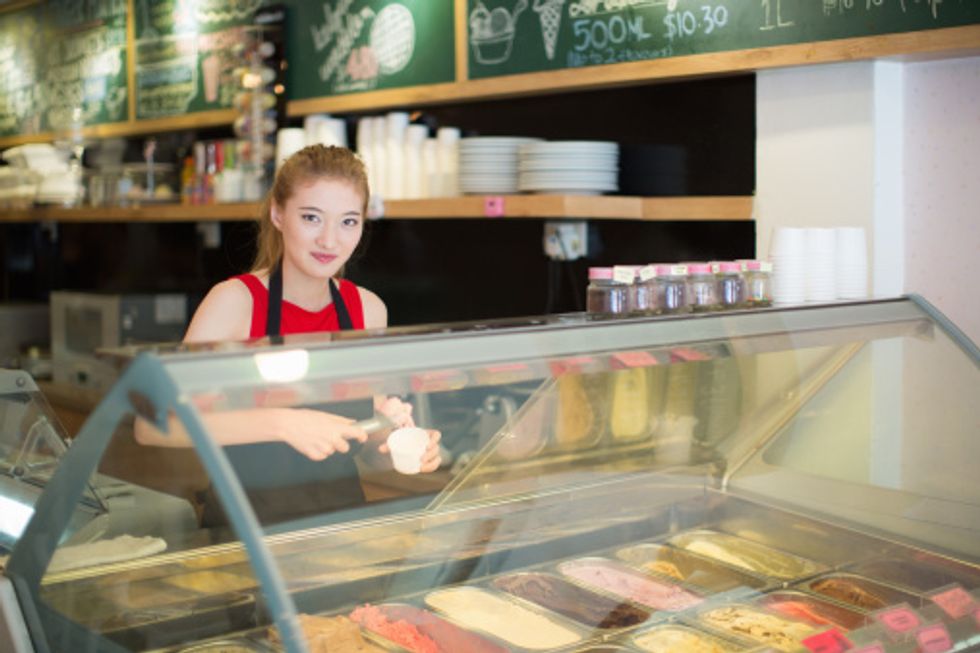 Not much will teach a teen more about the value of a dollar than when they've had to work for it. They will understand (finally) that money doesn't grow on trees and should be saved and spent wisely.
AOL notes, "Before that first paycheck arrives, make a plan with your son or daughter for saving part of every check. Determine whether the rest of the income will go toward a specific financial need or whether your teen will have full control over the money."
Free Credit Report encourages parents to help their teens find work. "Teenagers should be encouraged to start earning their own money as soon as possible, and they don't necessarily have to wait until they're of legal working age. Families are always looking for babysitters, and if your teenagers have particular talents, such as home improvement, gardening, or arts and crafts, encourage them to start their own business. If your teens want more traditional jobs, help them create resumes."
A strong work ethic paired with the independence your teen will gain financially will be one of the most valuable life lessons they'll receive.
3. Set Up a Bank Account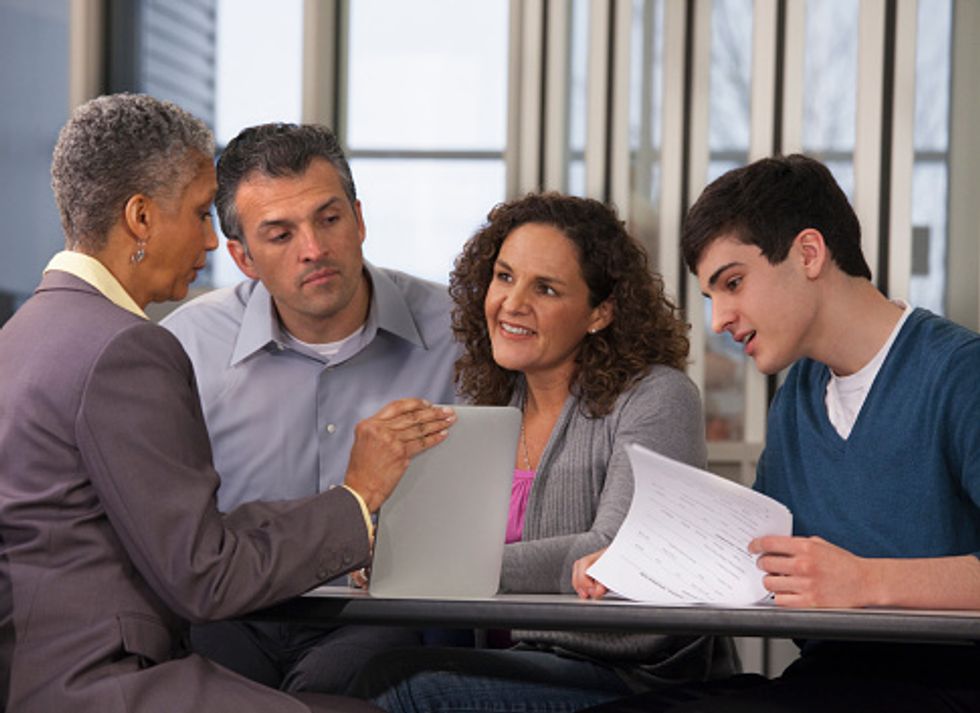 As per Focus on the Family, it's important to "Set up a personal savings account (for your teen) at the bank for long-term savings." Bankrate adds, "Starting a checking account early for teens is a key way to avoid pitfalls later. It helps them better learn concepts related to money and can give them valuable practice in a safe environment."
Teach your teen how to deposit and withdraw money, how to manage a checking and savings account, etc. Monitor their activity for safety and in the case they might be mismanaging their money. A teen checking account "gives you joint account holder status and complete access, while also letting your child monitor and manage the account online or with a smartphone," as per United Services Automobile Association (USAA). NerdWallet recommends some teen checking account options for your child.


4. Teach About Investing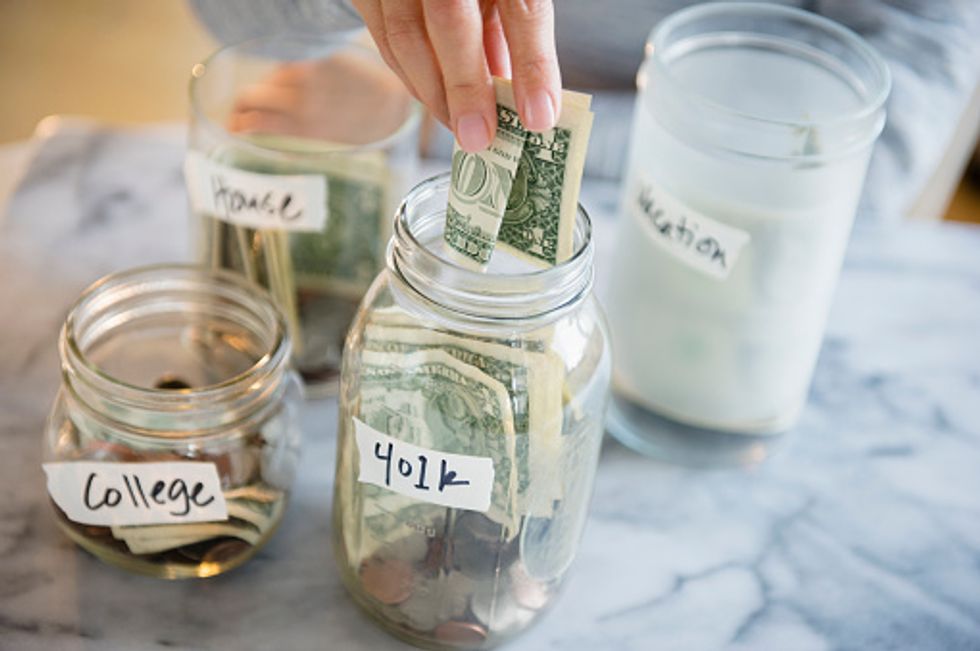 It's never too early to plan for the future. As per USAA, "The earlier teens understand that retirement is the biggest expense they'll ever save for, the better off they may be. If your teen earns income, think about opening a Roth IRA."
If you're not well-equipped to provide such information to your teen, Focus on the Family notes, "Some banks and credit unions offer workshops on these topics for free." You may learn something useful too!
You can also use an online calculator to "show your teens the value of investing some of their money for retirement now," as recommended by Free Credit Report.
With money management know-how, your teen will be right on the money with his or her financial future! Start talking about money matters with your teen today.