unsplash
Whether you are new on the job, feeling pressure to perform, finding yourself messing up more than usual, or you're just not on your "A" game, confidence can take a nose dive. Your boss may be questioning your abilities, co-workers seem to be thriving while you're floundering, and you just can't get it together. It's no wonder your faith in yourself isn't as stellar as it ought to be.
But you can't wait for others to build you up, nor will there be some magical moment when suddenly your ego explodes. You need to boost your own confidence, get back your "mojo" (or get your first taste of some), and show yourself and those you work with that you've got what it takes to succeed.
Put Forth Your Best Self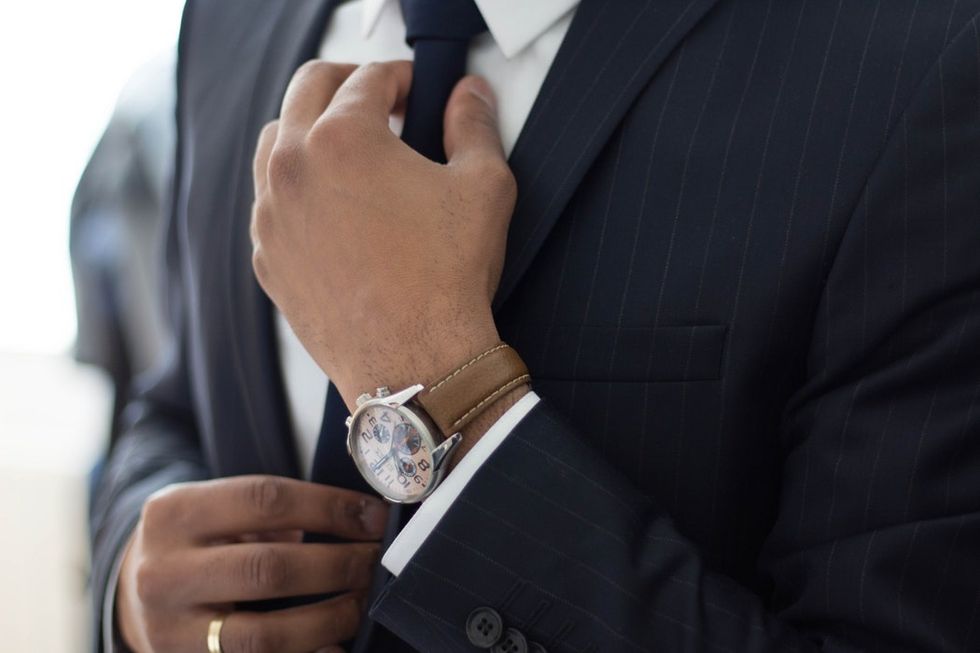 unsplash
Your inner strength is what will push you through hard times and hurdles, but if you look good, you'll feel good. And that will give you the courage and sureness to shine. This isn't about beauty or showing off; it's an outward reflection of what type of person you are, what you seek to achieve, and how you choose to present yourself.
As per The Muse, "Dressing well, having good posture, being friendly, and making eye contact with people will all give the impression that you're confident and in control. And when the rest of the world thinks you're self-assured, you'll start believing it, too."
Inc. adds, "How you move around in the office can determine your mood. Add a little zing and energy, and you can gain more confidence when people notice you have the pep. Confidence is reflected."
Put your best foot forward and "best" is the direction you'll go!
Change Your Mindset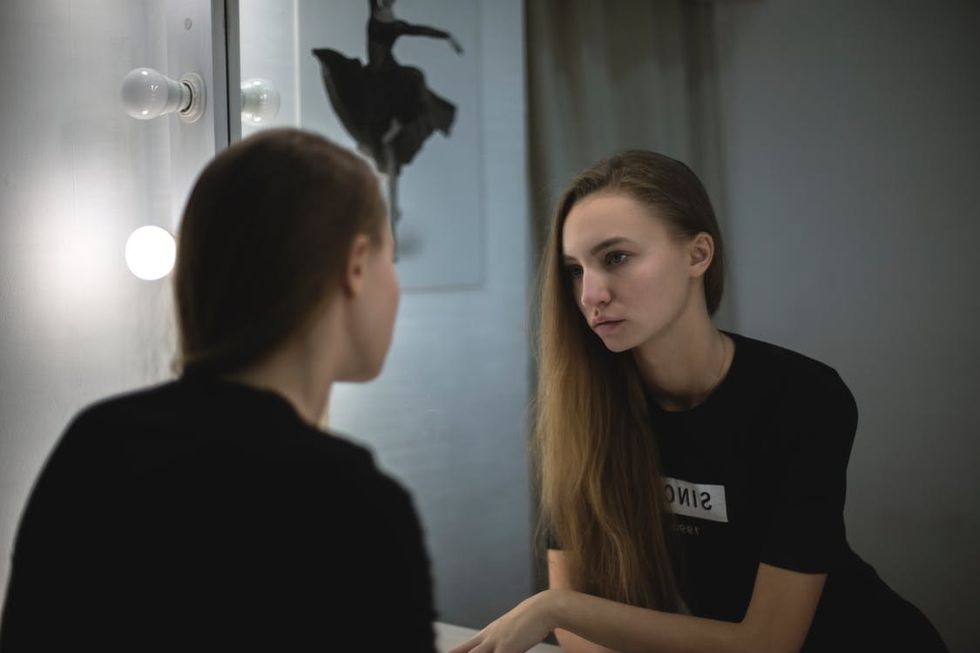 pexels
Negative self-talk and debilitating doubt will stall you on your journey towards reaching the top. Confidence starts from within, so berating yourself will only keep you down. Remind yourself daily that you are a hard worker, a smart person, and someone who has it inside themselves to reach any goal set forth.
Huffington Post suggests investing in your mind. "Focus on speaking positive affirmations to yourself daily, meditate on the right things, keep upgrading your inspiration and motivational content and ensure that your mind is consistently fixed on the right things."
As Entrepreneur puts it, "Fake it 'till you make it. You are more competent than you know. So, act like you know it all!"
One way to do this is to "trumpet your own success," as per Inc. For instance, "You can build your own confidence by pointing out, in a matter-of-fact way, that you were the one who accomplished something for the company. It makes you more confident because you get into the habit of self-rewards and self-acknowledgement."
It's not gloating when it's genuine.
Don't Be Afraid to Ask Questions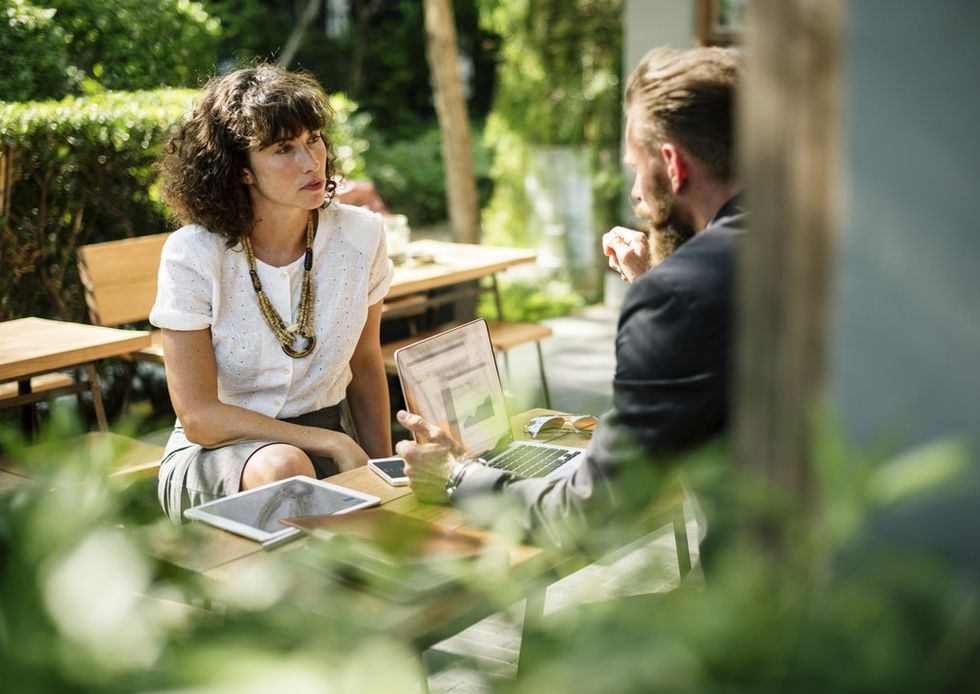 unsplash
Ask and you shall receive… and eventually, you shall achieve! If you don't quite grasp a concept brought up in a meeting or need clarification on an email or presentation, ask! Staying silent and in a state of confusion will only dampen your confidence. When you are in-the-know and well-educated, you will perform at your best.
As The Muse notes, "Remember that (no matter what stage you're at in your career) you're never going to have all the answers. So, don't be shy about asking questions, especially when you're feeling uncertain or insecure. Instead, arm yourself with the information you need to do your job well by asking for it."
Asking questions will not only help you grow, but will show that you are invested in the company and care about making a difference. Hooking up with a mentor is another smart strategy to get ahead and help you feel more confident in your abilities. And when you get to a point of achievement, pay it forward.
Confidence starts now! Boost your way to a breakthrough!
<
Gilbert Ott is a self proclaimed travel enthusiast and frequent traveler — which really shows on his blog "God Save the Points." In his posts, Ott gives readers advice on how to earn more miles and use them efficiently, how to find cheap flights and when to buy tickets — basically anything that makes traveling better on you and your wallet.

"Want to trade seats on the plane? Whatever ticket you've got for my comfortable flat bed up front?" asked Ott. He then proceeded to explain himself in a cocky and humorous manner while bringing up his admiration for Richard Branson's odd and whimsical promotions.
Basically, if you find Ott at an airport — wherever he may be — just go up, call him out by his name and blog and tell him you want his seat. If you two are on the same flight, Ott will gladly give you his business or first class seat — which he'll ALWAYS have.
As to not make this too difficult, Ott has agreed to post and update maps of his travels on Twitter and Instagram along with clues regarding plans and airlines. He's also posted a bunch of selfies on his blog so readers will recognize him but I think he just likes showing off his good looks.
Although Ott keeps saying this will probably go poorly — considering he has many 10+ hour flights — it will also bring in a lot of new readers and engage old ones.
"I want to deliver the best travel deals and information to as many people as possible. I'm really proud of our new site and if the chance to make me sit in coach while simultaneously making someone's day brings me a single new reader, I'm psyched about that," said Ott.
Along with the promotion, Ott is also giving away two business class tickets to anywhere in the US or Europe that Alaska Airlines or British Airways flies. All you have to do is leave a comment with a link to your favorite blog post and a blurb on why it was helpful or interesting. Winners will be chosen at random.

Even if for promotion, Ott's giveaways are a fun and interesting "Catch Me If You Can" game that'll either make someone's day or expose new readers to money and time-saving tips. That being said, are you ready to find Gilbert Ott?
Making a good impression with your boss must last far longer than the interview/hiring process. In order to have an impactful and positive relationship with him or her is to stand out at all stages of your employment. Impressing your boss goes well beyond bringing in coffee and donuts on Fridays and wearing snappy suits and loafers.
Dig a little deeper to exemplify the type of employee you are any why your boss made the right choice in bringing you onto the team in the first place. Don't worry, your co-workers won't accuse you of vying for the role of "teacher's pet." These 3 tactics and long-term workplace qualities and standards will make you an employee to look up to, even by the "big man" himself!
1. Be Proactive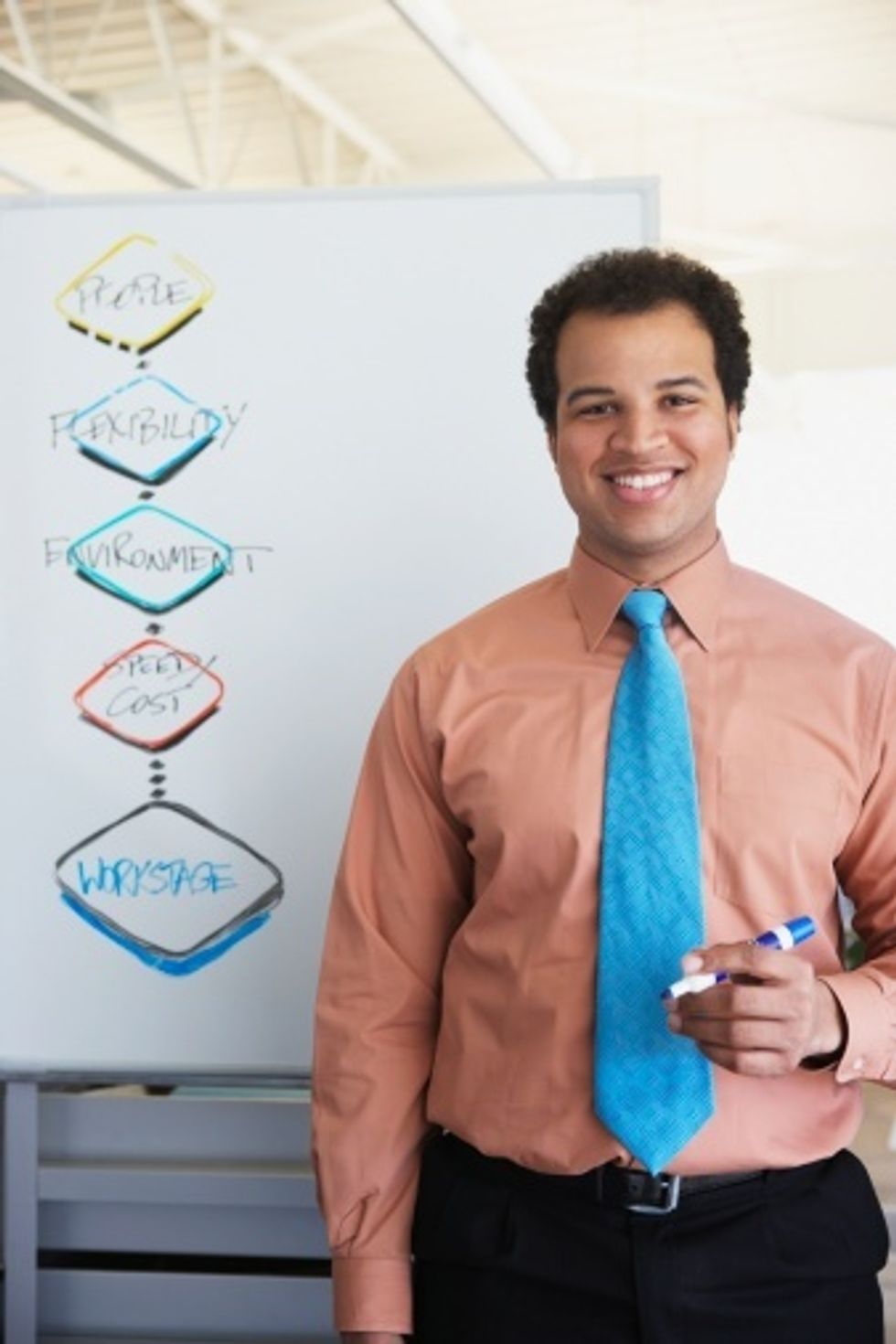 Sitting back and waiting to be called on is no way to progress in your role or status. Taking the initiative whenever possible is a quality bosses will notice. Wallflowers may blend in just fine, but they'll never shine as brightly as those who take proactive measures to succeed.
As per Ask Men, "If you see a new project, go after it. If you see something that needs doing, do it. And that means taking risks. Start a new task that's valuable to the company. Let your boss know what you're working on. They may take the task away from you, but they won't forget your vision."
Additionally, if you see areas of business that can be improved upon, make it your mission to make a difference. As Hongkiat notes, "Come up with some potential solutions to solve (problems). Even if you have yet to appreciate the scenario as much as your boss does, the fact that you've showed the initiative to think through them will probably impress on him or her."
2. Be Money Mindful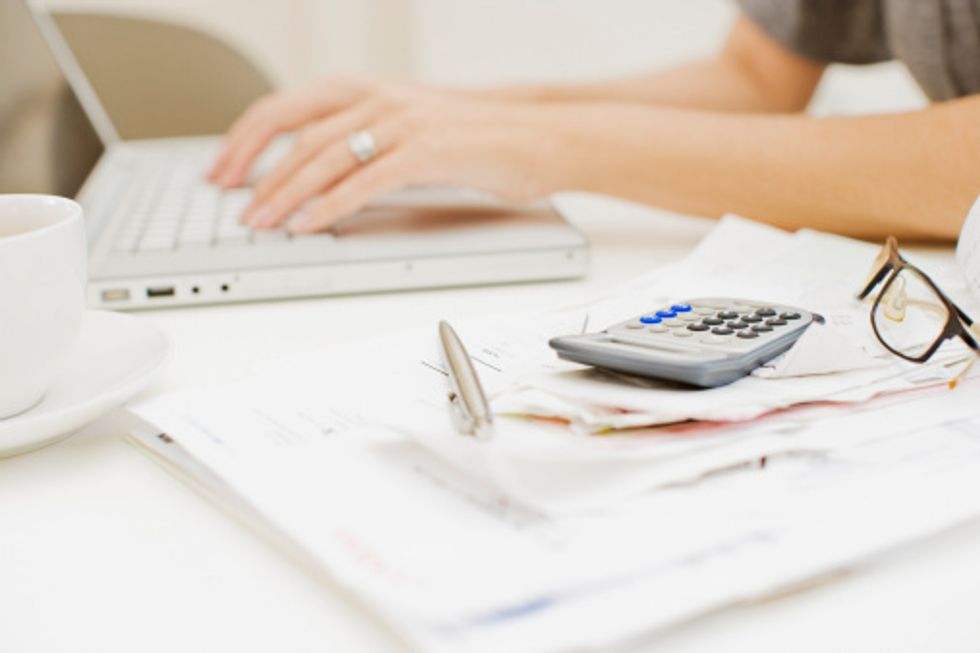 Any successful business is in the business of making money. Overspending and working on a shoestring budget is not only stressful, but can lead the company into a sinkhole. Your boss will be delighted if you can work well on a lean budget and make the company more and more money with each passing quarter.
Taking note of where and how you can help save money will be a great gift to your employer. According to Ask Men, "Keep an eye peeled for ways the company can spend less, and share your ideas early and often. Found a cheaper vendor for one of your company's needs? Share it! The day may come when the company passes the savings on to you in the form of a larger paycheck."
If your savvy economic sensibilities can help the company's bottom line, be sure you'll be looked upon in high regard. This type of attention aimed towards protecting the company's assets will not be easily forgotten.
3. Keep Learning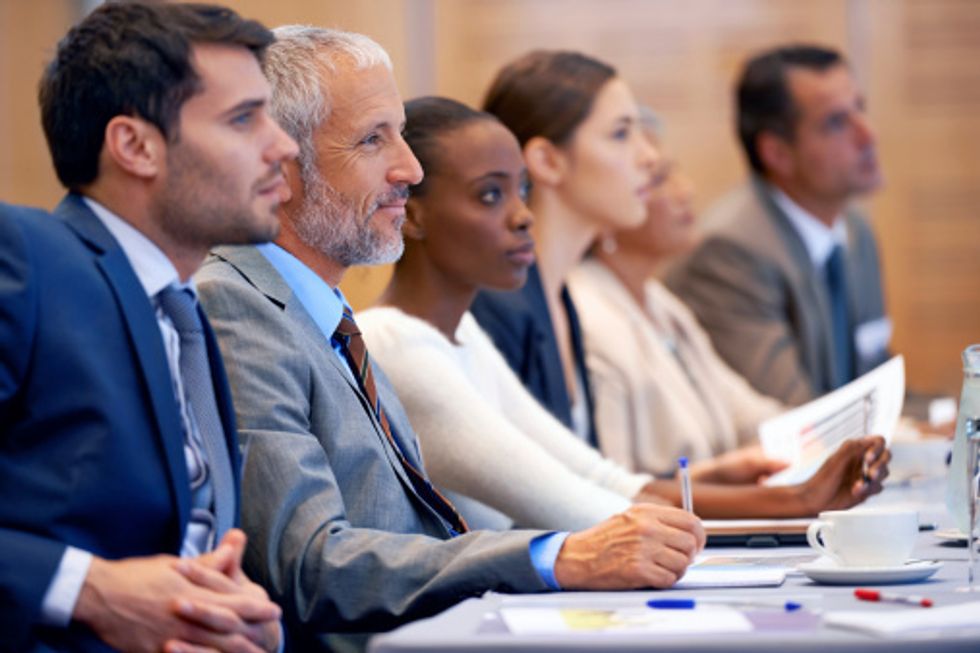 Even people in the highest level roles of a business still have the capacity and need to continue to explore further information and education about their field. Let your boss know that you're eager to go to conferences, sit in on meetings that can help you grow, and may even seek a further degree to become more entrenched in your area of expertise.
As per Hongkiat, "When you first join an organization, chances are that your boss will only 'teach' you what you need to know in order to do your job properly. There are also things that can't be taught, such as unofficial or unwritten shortcuts that your boss and/or colleagues might know of when it comes to dealing with certain things or people. Your boss would probably prefer that you find out these shortcuts for yourself through the course of your work or interactions with colleagues. That's where your willingness to learn will help propel your career."
Read up on the latest industry news. Learn from other companies in your field who are successful. Take advice from those who are making a difference. When- and wherever you can absorb more knowledge, drink it in. When your boss sees your enthusiasm and genuine interest in moving the needle, you'll always be on their good side.
For more ways to impress starting day one, check out The Muse's advice for winning over your boss.
With individual motivation and cooperative teamwork, you'll impress your boss with your confidence and hard work. No kissing butt required!