Let's face it — when your workspace is cluttered, you feel unproductive and unmotivated. There's just too much stimulation around you to distract and disturb your concentration. Even if it's not about distraction, you still need a clean desk to save space and know where everything is.
So, whether you organize to relieve stress or to procrastinate other tasks, make sure you find the time within the day to clean up your workspace. Here are ten things you can do right now to organize your desk for a more productive day.
1. Maintain a permanent layout
According to Gotham Organizers, your monitor should be at eye-level and about 17 inches in front of you. You can really do this however you want but make sure your computer and frequently used items are in the same place on your desk everyday.

I put my laptop diagonally to the left of my desk and my agenda to the right — it's not the most efficient way but the layout works for me.
2. De-clutter useless things from your desk
Throw away anything that doesn't help you with productivity. Make a list of all the items on your desk and categorize them by importance. Trinkets from last Christmas? Stuffed animals from your bed? Throw them out or put them away.

It's alright to have one or two personal items like a framed picture or flowers, but too many objects will distract and overstimulate.
3. Store your supplies
Keep office supplies together either on top of your desk or in a drawer. Things you need everyday should go on top of your desk — preferably in a supplies organizer. Objects you don't need everyday can go in a drawer — maybe even in a drawer organizer.

4. Free up some free space
Not every inch of your desk needs to be covered — leave a sizeable amount of room for short term projects or important documents. This way, you won't be struggling to clear space every time a new item is introduced to your desk.
5. Organize storage containers with colors and labels
Amazon.com: StorageWorks Polyester Storage Bin with Strong Cotton Rope Handle, Foldable Storage Basket, White, Bamboo Style, Large, 3-Pack: Home & Kitchen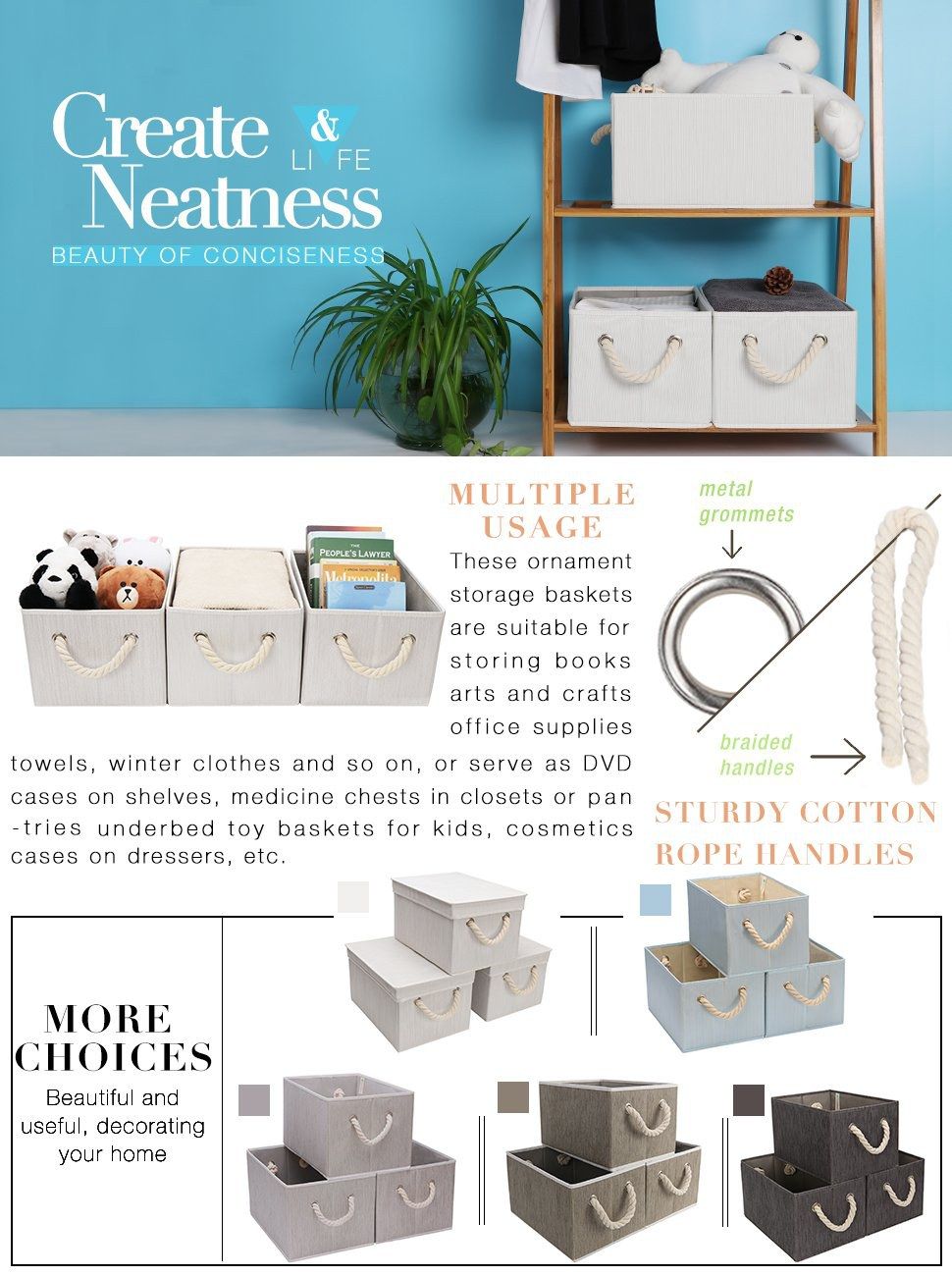 Desk storage bins can be super helpful in organizing your life — just be sure to color code and label them as you see fit. You don't want to be rummaging around all your containers every time you need some blank paper.
Taking time to color code and label can also be a destressing and relaxing task — have fun with cute colors and shapes.
6. Prioritize your tasks
Having to deal with a lot of projects at once can overwhelm and stress you out. Use file holders to prioritize everyday tasks — have a section for urgent, important and non-urgent. This way, you can just pluck a task off the top and work your way to the bottom.
7. Divide your workspace
Does technology distract you? Do you often eat at one of your workspaces? Performing a leisurely task frequently in the same spot can lead to habits and association of that task with the corresponding space. That's why I can never work on my bed like most of my friends.
Instead, separate out your workspace. Designate one area as a technology-free zone or remember to never watch Netflix at your desk. Doing this will provide you with a sense of routine and stability.
8. Don't forget your virtual workspace
Your laptop can also be a source of distraction — organizing your virtual workspace will make you more motivated and less overwhelmed. Trash items on your desktop that you don't need. Delete old and useless files from your folders. Categorize work into different folders and utilize reminders and calendars to organize your life.

9. Put a small trash can near your workspace
A separate trash and recycling bin would work best, but beggars can't be choosers. Place a small wastebasket next to your desk — you won't have to get up every time to throw scrap paper away which can disrupt your workflow.
10. Organize your cables
I use cable clips to keep my chargers and wires in order. This can be very useful, especially if you have an extension cord under your desk. Wires are just prone to becoming tangled up with one another so you don't want to always be undoing them.
Gamification is all the rage because it works. Turn just about anything into a game with decent rewards, and you'll be able to convince anyone to do just about anything. And this is all because we really, really, really like playing games.
Gamification, to put it simply, is the use of an app or some other external service to reward you for completing tasks. Some of these rewards are tangible, but others are just there for bragging rights. There are tons of apps out there to gasify your daily task list, your gym visits and even your involvement with political campaigns. All of these apps exist because gamification actually works.
On a psychological level, humans respond much better to positive reinforcement than negative deterrents. We would rather be rewarded when we do something right than punished when we do something wrong. This is because when we are rewarded for something, our brains produce dopamine. This chemical is what appears when we experience pleasure of any kind, including praise for a job well done. Gamification works because you are even more motivated to complete a task when you know there is a reward at the end waiting for you.
One example of real-world gamification is the productivity app Forest. This app keeps you from using your phone while working by planting a virtual tree. It grows while you're working and if you use your phone for any reason during that time, the tree dies. But if you complete the set amount of time without using your phone, you're rewarded with a fully grown tree and a few coins you can use to unlock different plants.
Another more surprising use of gamification is in politics. During the 2016 election, Hillary Clinton's campaign had its own app that rewarded users for sharing messages from the campaign on social media and with your friends. Similarly to Forest, users received coins for completing tasks and could spend those coins on in-game items. The app's creators said the design was intended to encourage supporters to help out the campaign by making involvement seem less intimidating.
And and unintended consequence of the success and popularity of Pokémon Go is the gamification of exercise.
However, it is important to keep in mind that gamification won't solve all of your productivity problems. Rewards like these work best when you already have some motivation to complete the task. If you have none to begin with, working for a cute digital badge or coin is probably not going to change your mind. Could you imagine any conservatives or Trump supporters opening the Clinton campaign app daily? But if you are already set on completing the task, having a small reward at the end might be enough to push you forward.
So how do you get started with gamification? If you're having difficulty staying off your phone at work, try out Forest. For more general productivity, you can use Habitica or Beeminder. Have a big project or goal you want to complete? SuperBetter is your gamification pal. And a great way to motivate the family to complete household chores is Chore Wars.
Some people are naturally "up-an-at-'em" types, while others need a little push to reveal the version of their best self. One thing's for sure, if you don't start the day on the right foot, the rest of it may never fall into step.
A high level of morning motivation is one of the keys to being an overall successful person, no matter the field they're in. Are you seeking a little more rev in your motor once that alarm clock sounds? If so, you're already motivated! But a few extra mindful steps each morning can take your desire to succeed to new heights. Follow these easy-to-do yet impactful actions to make the most of your morning and the 24 hours to follow.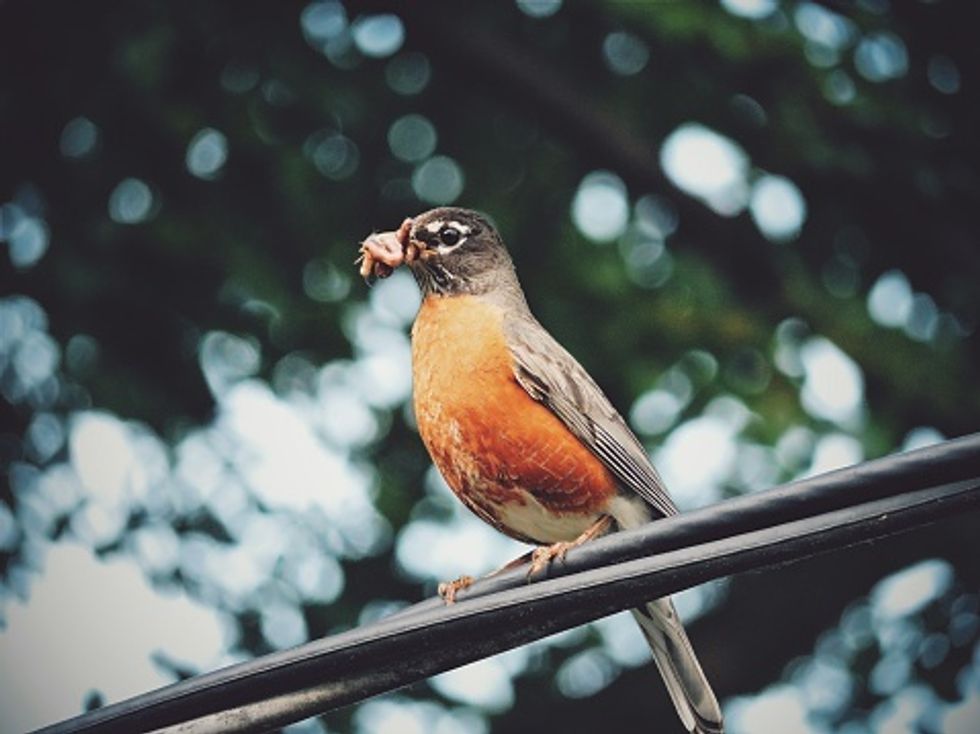 Be an Early Bird
The saying that the early bird catches the worm makes sense. The last bird to rise from the nest won't find anything left to eat. Same goes for people. While most aren't seeking to delight in a juicy earthworm, sleeping in is not the way to grab life by the horns. Rising early ensures getting the most out of the day and doing so before others have a chance to steal your thunder (or your worm for that matter).
As per Forbes, Richard Branson has been quoted as saying that, "he gets up at 5 am every day, no matter where he is because it gives him a head start on the rest of the world."
Aside from getting that running start, the wee hours provide for "me" time that gets quickly swamped as the hours pass. As Inc. puts it, "Successful people know that time is a precious commodity. And while theirs is easily eaten up by phone calls, meetings, and sudden crises once they've gotten to the office, the morning hours are under their control."
Just be sure to hit the sack at a reasonable time so you wake refreshed and rearing to start the next day off on a positive note.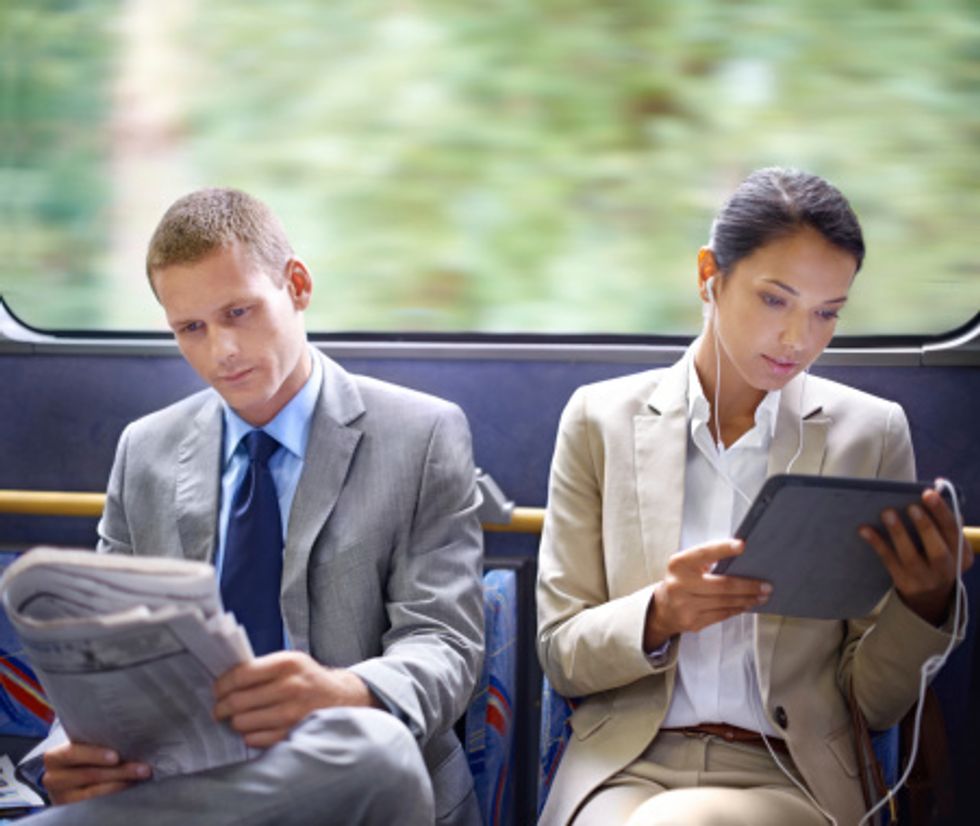 Grab the Latest Headlines
Motivation to learn about the world around us is just as important as zeroing in on our field of work. Skim the paper or flip on the morning news at the top of the day to find out what's going on so you can be on top of the latest trends and breaking stories. By doing this early, you won't be tempted to surf the web mid-day to read up on news bites and you'll have the knowledge to keep up with relevant conversations with co-workers and clients.
According to Inc., the most successful people read the latest headlines before breakfast. Makes sense, as these highly motivated people need to be well-rounded and well-versed in a range of topics. With the information you gather, you can apply what may be useful to your line of work. With this kind of motivation, it may just be you making headlines soon!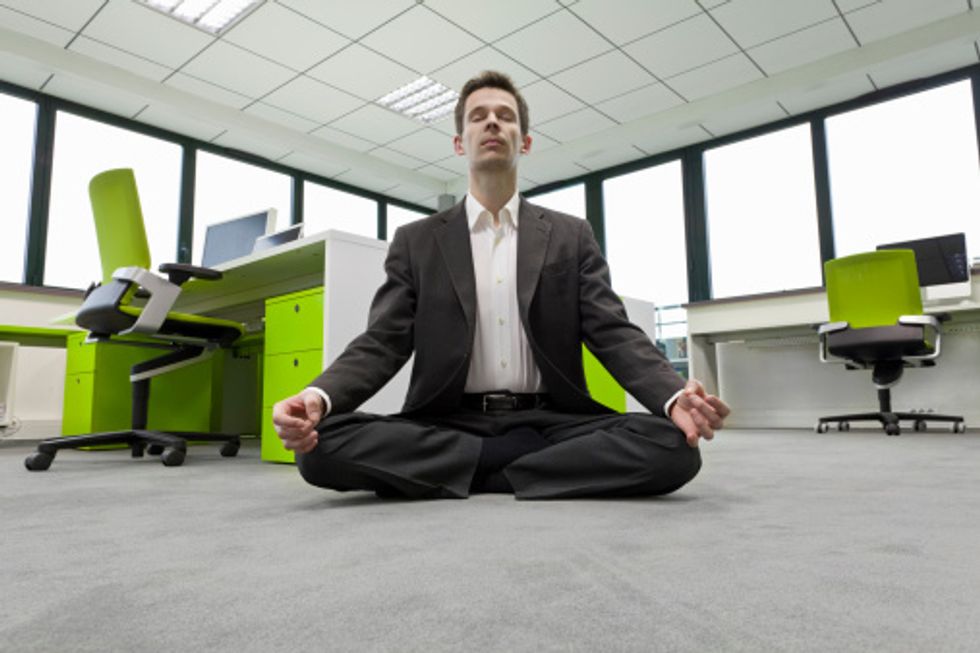 Give Yourself a Moment to Breathe
Motivation without a little meditation can lead to a rushed and possibly stressful day. As eager as you may be to get your day in gear, take a while to breathe deeply, clear your mind, and prepare yourself both mentally and physically for the day ahead. Wake up a bit earlier so you have time to reflect and strategize for the most successful day possible.
You can sit peacefully, watch a meditation video, put on soothing music, or sit outside as the sun rises. It doesn't really matter how you find your "Zen," just give yourself the room to do so. With a clear and conscious mind, you can better tackle the day with energy and intelligence. You will be able to motivate those around you as well thanks to your clarity and mental sharpness.
You may want to take this time to practice your spirituality, religion, or gratitude as well. Motivation comes from within, so find it deep in your soul and allow it to pave your path to achievement.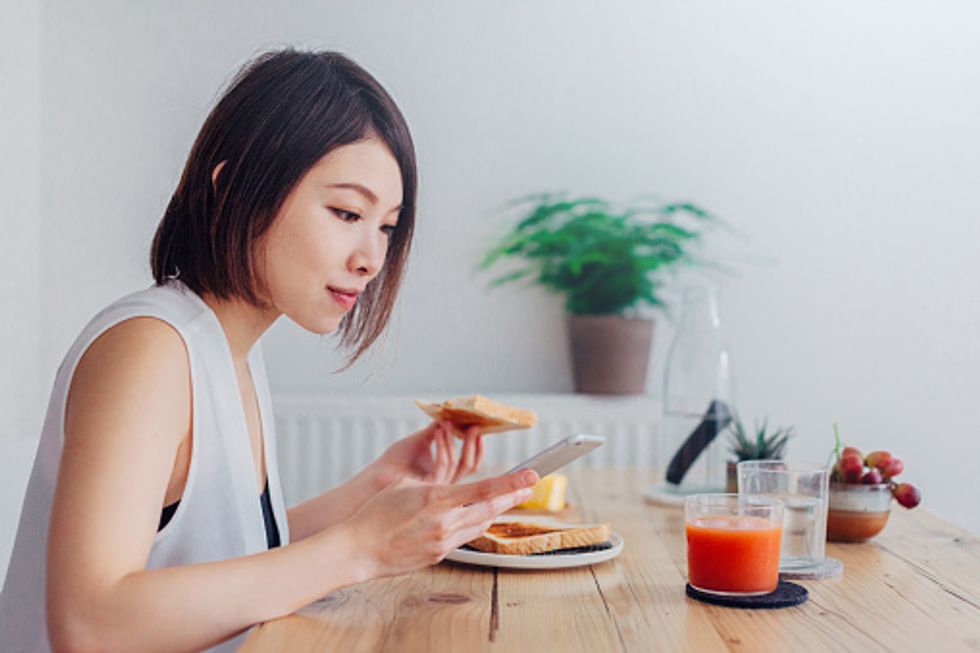 Eat Something Energizing
Motivation may come from the mind, but without the proper fuel, it may never make it very far. Start your day off with something nourishing and balanced, whether you sit down to the table or take some food on the go.
Try to get some protein to keep you feeling full from eggs, peanut butter, yogurt, or even a smoothie or shake. No matter what you eat, make sure you go for something healthy. Greasy breakfast sandwiches or a powdered donut from the conference room may sound tasty, but they will drag you down, no matter what kind of motivation you thought you may have had.
As per Time, Amazon founder, Jeff Bezos has said that he avoids morning meetings so he can have a leisurely breakfast with his wife and four children. Spending quality time with loved ones is a motivator in itself.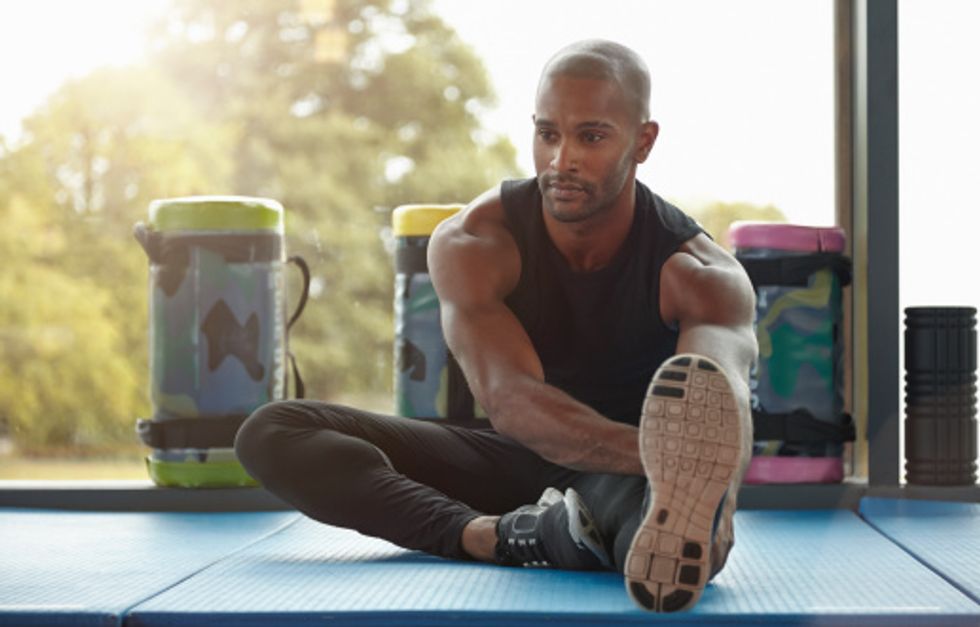 Get Moving
Pump up your body and mind with exercise first thing. You'll get your blood flowing, heart beating, and you won't have to stress over whether or not you'll be able to squeeze in that workout sometime later in the day.
As per Time, Bill Gates exercises first thing in the morning while watching instructional videos from the Teaching Company. Body and mind are taken care of in one shot! And at the top of what's sure to be a motivation-filled day to come.
And time management expert, Laura Vanderkam was quoted by Inc. as asserting, "A pre-breakfast workout helps reduce stress later in the day, counteracts the effects of high-fat diet, and improves sleep." All important factors in keeping the motivation momentum moving.
Are you motivated to try these tips tomorrow? See how they make a difference in the outcome of your entire day!