Your credit score and history obviously affect your ability to qualify for a low-interest loan on a car or a house, but they also influence other aspects of life.
Your credit can affect everything from your insurance rates to your ability to rent a home, and even your chances of landing that dream job. Fortunately, it's easier than you might think to keep track of your credit score for free with any of the three official credit bureaus — Experian, Transunion, and Equifax.
But in case you're not sold, you should know exactly how your life can take a turn as your credit changes. The more you know, the more prepared you are to handle whatever your credit report throws at you.
Don't let your credit hold you back from some of life's essential tasks and milestones. By learning more about your credit, you can make good decisions that safeguard your finances and set you up for success in all areas of life.
<
We are currently living through one of the worst financial crises ever, but when it comes to handling money, the world is no stranger to messing things up. While the current economic situation is no laughing matter, there have been a slew of hilarious mishaps that have cost countries a bundle. From Superman's obscenely expensive CGI-ed mouth in 2018's Justice League, to Spain building a luxury submarine that was unable to resurface, here are some of the biggest money mistakes in history.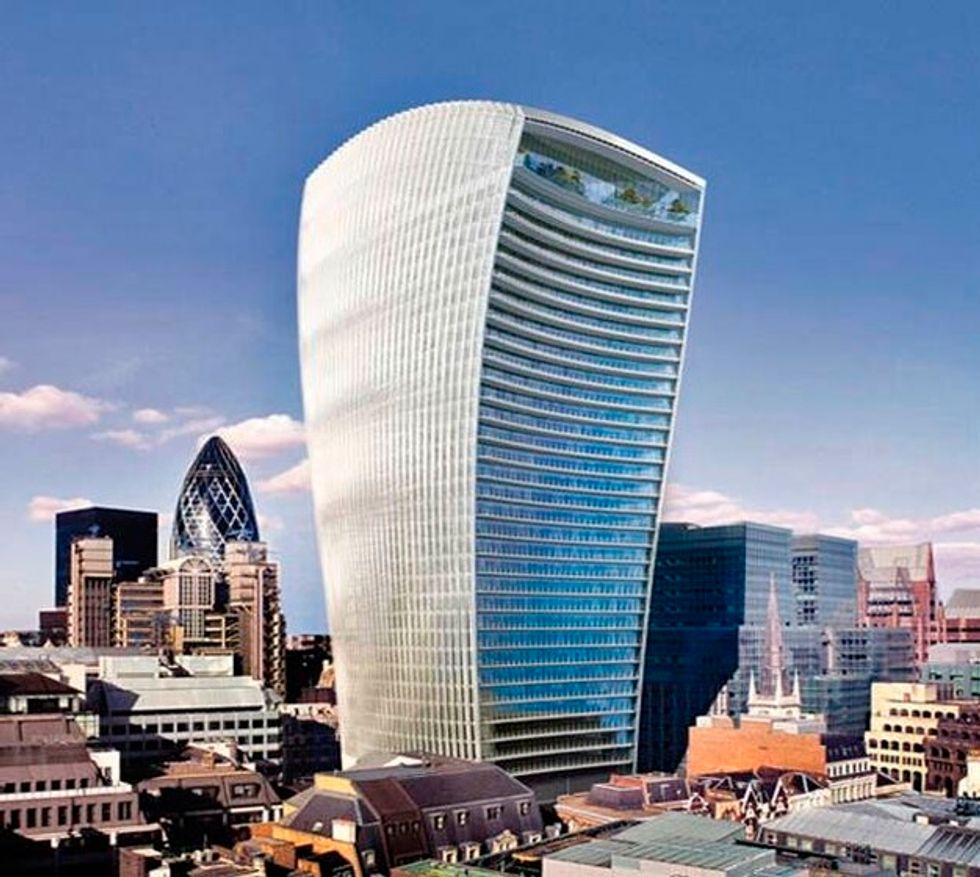 20 Fenchurch Street's eyesore of a building was already hard to look at considering how reflective it was in the sunlight. But when Martin Lindsay returned to his new Jaguar on a hot day, the London skyscraper was actually so reflective that it had melted parts of the cars body and rearview mirror. In addition to the 946-pound payout to Mr. Lindsay for damage to his car, the building had come up with a way to give the already 200-million-pound building more sunscreen. Needless to say, the whole ordeal was quite expensive and embarrassing.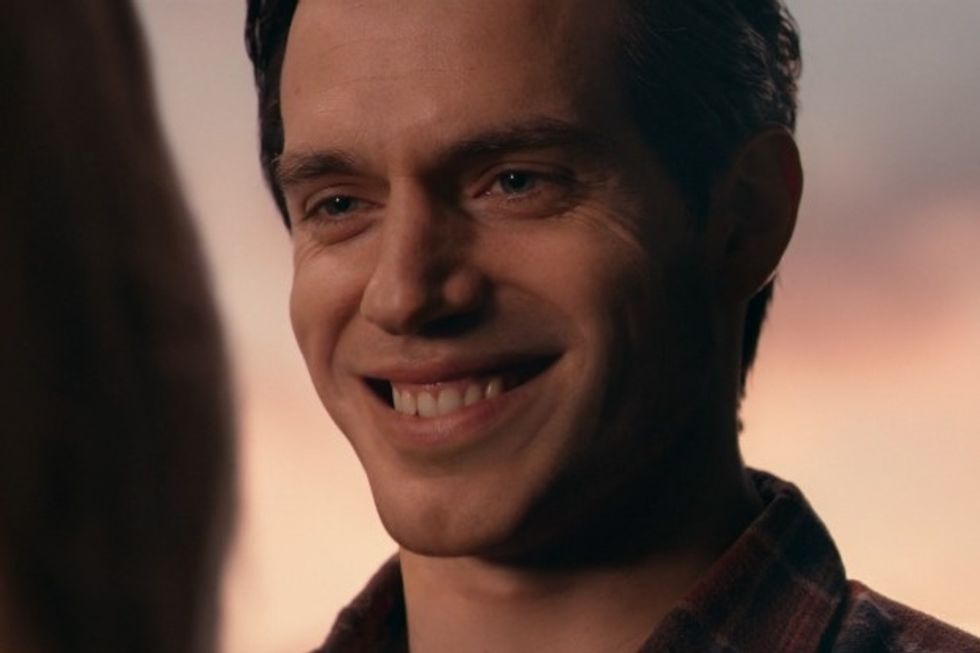 Tepid action actor Henry Cavil had just wrapped up filming for Justice League when he had started filming for Mission Impossible – Fallout,​ but Warner Brothers decided a few scenes needed to be redone for the former. Unfortunately, Cavil had worked very hard to grow out a pencil thin mustache, and the filming schedules were too set in stone for him to shave. Coordinating the reshoots, and CGI-ing out Cavil's facial hair all cost around $25 million, and they didn't even succeed, as fans were quick to point out how weird the actors face looked on the big screen.
French Train Company Made Trains Too Big For Track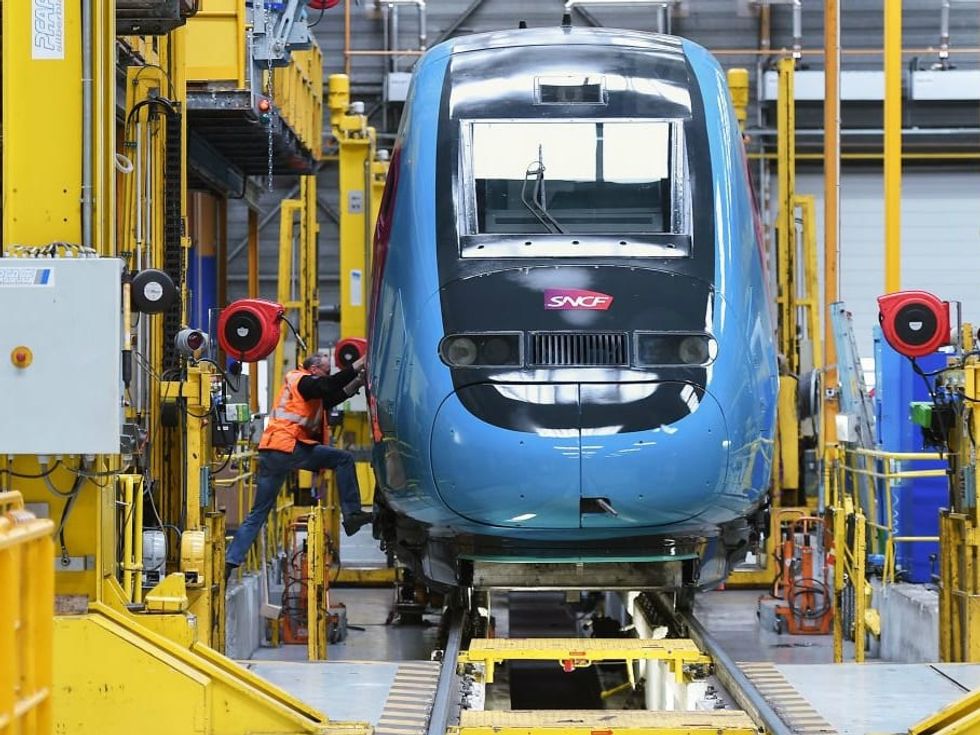 (Photo by Frederick Florin/AFP/Getty Images)
French train company SNCF purchased 2,000 trains in 2014 for around 15 billion euros, but they soon realized their platforms were too narrow for the new orders, a mistake which cost them an additional 50 million euros. It was all at the fault of the operator, who didn't factor in measurements of train platforms that had been built more than 50 years ago.
Spain's Submarine that Couldn't Resurface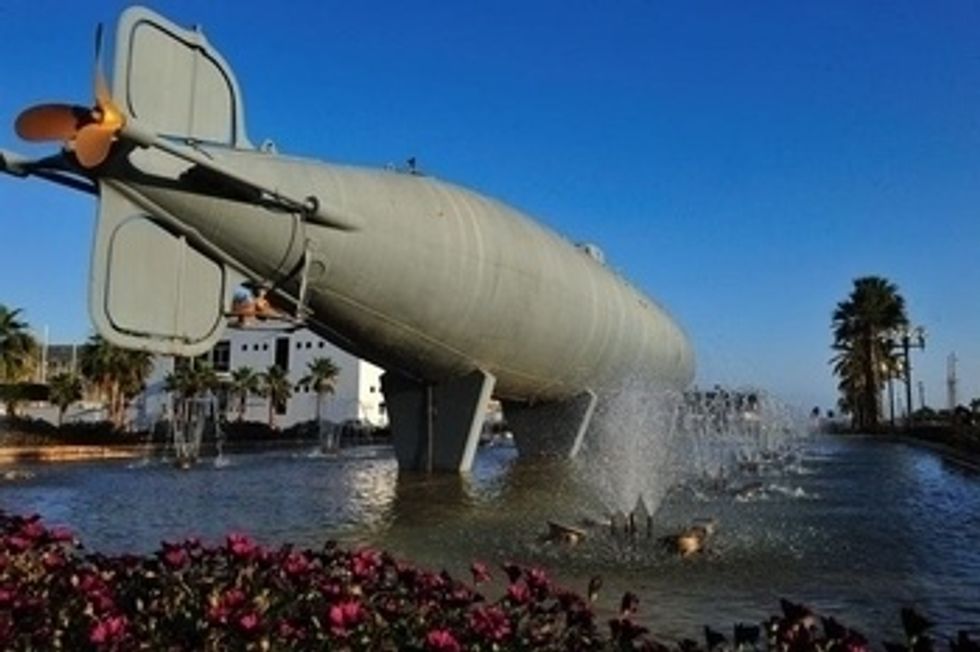 Spain coughed up around $2.2 billion to build a luxury submarine named The Isaac Peral. But before the vessel was completed in 2013, engineers discovered that the unfinished submarine was so heavy that it probably would not resurface if placed underwater. The design flaw was fixed, but it was embarrassing when news broke.
Mizuho Securities loses $225 million dollars Due to a Typo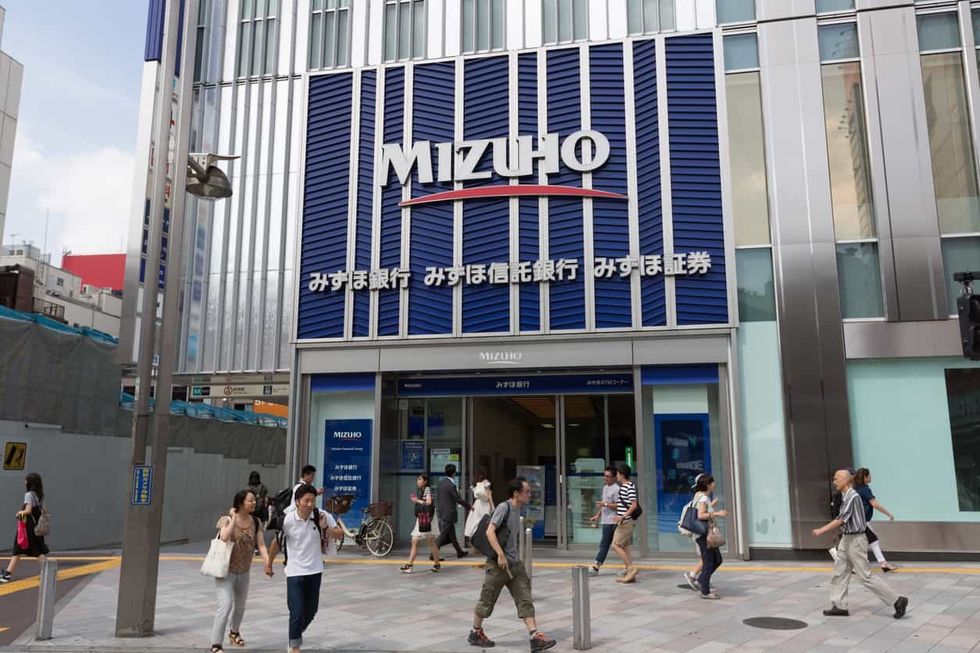 In 2005 Japanese security company Mizuho lost an enormous sum when a single stockbroker mistyped some financial data. Instead of offering a single share in J-Com's stock for about 610,000 yen (or $5,000 dollars,) he offered 610,000 shares for 1 yen. The disaster meant investors were buying out Mizuho's stock for an insanely low amount of money, costing the company around $225 million in damages.
On January 23rd, the Fair Isaac Corporation announced the latest release of their FICO score suite, which will be available for lenders to start using sometime this summer.

What is a FICO score?
The Fair Isaac Corporation (FICO) is the oldest and best-known credit reporting agency. Your FICO score is intended to help financial institutions and other lenders estimate your likelihood to pay them back any borrowed money. It impacts the interest rates and length of loan terms at which you may be approved, and it can even have an impact on the approval and terms of various insurance and utility companies.
Why is FICO changing?
FICO comes out with an updated scoring system every few years. The goal of the latest update in FICO scoring is aimed to better assist lenders in predicting customer's trends in order to make decisions on lending easier. According to the company, the new scoring system will outperform all its predecessors. FICO states that lenders will be able to reduce their defaulted portfolios by up to 17 percent under the new suite.
How is FICO changing?
The new suite of scores is called the FICO 10 score suite. It gives lenders a more precise assessment of your credit risk by considering trended data. This trended data is collected by reviewing how you have managed accounts on your credit report within the last 2 years, differentiating from the older FICO suites, which only gave a one-month trending snapshot.
Your monthly payments in credit cards are weighed higher under the changes. Lenders can now see how much you pay on your credit card balances every month. Consumers who pay off their balances in entirety every month will be considered low-risk customers. The trended data will also show lenders if your overall credit card balances are lessening or rising over time, which can add to your credit risk.
Late payments and credit utilization will also have a higher impact on your score. Your ratio is your credit card balances compared to your total credit available. For example, if you have 30,000 in available credit and 10,000 in credit card debt, your ratio would be 30%. The lower your percentage, the better your score.
Personal loans have a better chance of decreasing your score under the 10 suite. For example, if you have taken out personal loans to pay off credit card debt within the two years and in turn have racked up more credit card debt, your score is likely to decrease even more.
Effects on your current score
Most likely, if you currently have a good credit score (670 and up), you're more likely to have an even better score under the 10 suite. Conversely, if you have a low score, that number is more likely to decrease even more. The good news for people with low scores: FICO score 8 is still the most widely used version amongst lenders, thus the changes are not likely to have a considerable impact at this time. The traditional aspects that go into affecting your credit score aren't changing. FICO score ranges will remain as low as 300 and as high as 850.
The bottom line: What you can do
Best practices to attain a good credit score aren't changing. However, paying closer attention to your credit utilization ratio, paying monthly credit card balances in full, and making sure you aren't missing payments will greatly pay off. To keep your credit utilization ratio low, avoid closing out unused credit cards. Also, since the FICO 10 suite looks back further into your credit history, planning far ahead for lending needs is advised more than ever.
Meet Jane.
Jane is a thirty-something homeowner with two young kids. She walks into her local bank one day to talk to someone about taking out a loan to replace her outdated furnace. She wanted to put it on her credit card, but she got herself into trouble with credit cards when she was younger, so she wants to look at other options. After talking with her a while, her personal banker, Joe, suggests a home equity line of credit, to which Jane replies, "A what?"
I met many customers like Jane during my time as a personal banker. Many people simply don't know what or how home equity lines of credit work.
A HELOC (home equity line of credit) isn't for everyone, but it often can be the perfect solution for many. First off, you have to be a homeowner and have equity in your home.
What is home equity?
The equity in your home is what you truly own, debt-free. Let's say Jane's house is valued at 200k and she has a mortgage balance of 60k. This would mean that Jane's home equity value is 140k. Over time, the more you pay off any lines against your house (mortgages), the higher your equity value goes. Home improvements that increase the value of your home also raise equity.
A home equity line of credit works much differently than a mortgage or home equity loan. I find it best to view it as working similarly to a credit card. You may draw funds out of the line of credit only as needed. Therefore, technically you can take out a HELOC without ever actually touching the money and having to pay it back.
How much do I qualify for?
Typically, most banks will let you borrow anywhere from 75% to 90% of the equity in your home. To figure this out yourself, take the value of your home, subtract any loans against your home, and multiply that number by the percent the bank will let you borrow. Jane's banker tells her she is able to borrow up to 80% of the equity in her home. You would multiply 140k by .80, coming to a figure of 112k being the maximum amount Jane can borrow. It's important to note that you do not need to borrow the max available. Keep in mind that your debt to income ratio and credit score can also affect how much you qualify for.
How much should I take out a line of credit for?
This is the number one question that was asked to me by customers looking to take out a line of credit. And really, there is no right or wrong answer. You can always take the max available, but you don't have to. There are things you need to consider when deciding how much to borrow. If you are a person who is easily tempted to use that money, even when it's not needed, it probably isn't best to request the max amount unless you know that you will be able to afford the monthly payments.
On the other hand, I also tell people it can be a good idea to take more than you need right now, so you have it as a "cushion." One of my customers came to me to request a HELOC to update her kitchen. Although she qualified for a much higher line, she insisted on only taking what she needed at that time. Not even a year later she came back to me. She had used up the entire amount available on the line of credit and now needed more to fix her roof. She had to go through the entire application process again to do a HELOC increase, and she wasn't happy that it wasn't as simple as saying "I need more money" and having the money readily available. This is the reason I tell people to have a cushion. That cushion can be a lifesaver in emergencies.
What can I use my HELOC to pay?
Most people assume HELOCs can only be used for home renovations, but, in reality, you can use the money for anything. A HELOC can be a great tool to consolidate credit card debt. According to the federal reserve, the average credit card rate was around 15% in 2019, and that rate is often higher for people without excellent credit standings. In contrast, the average HELOC interest rate, according to Bankrate, is around 6%.
What's the application and fee process?
Before heading to the bank, make sure you have the following documents:
W2s / 1099 forms
Last 2 years federal tax returns
Recent pay stubs
Proof of any other income
The application process usually takes anywhere from a few days to sometimes weeks, depending on how much information the underwriters may need. The bank typically does an appraisal of the house. In some instances, they may need access to the inside for appraisal, although this is typically not necessary.
After the HELOC is approved, the bank will schedule a closing date and time for you to come in and sign the mountain of paperwork. It can seem like a lot, but you will receive copies of everything, and you have three business days to look it over and cancel if you want.
Common fees associated with HELOCs are lender fees, annual fees, and cancelation fees. Do yourself a favor and research lender options before applying, as there are plenty of banks that do not charge most of these fees. When I worked at M&T Bank, the only fee applicable to a HELOC was a cancelation fee, and that only applied if the line was closed entirely within the first three months.