After the 2008 financial crisis, 465 banks failed between 2008 and 2012. Only 10 banks failed in the five years leading up to 2008. Over 10 years later, the big banking industry hasn't collapsed, but public trust in the sector has been irrevocably damaged by the institutional failure of the financial crisis.
As an alternative, customers are turning to mobile, fee-free banking services like Chime and Empower. The appeal of these neo-banks derives from traditional megabanks tricking customers into paying hidden fees. According to Chime, banks collected over $38 billion in fees in 2017.
Andrei Cherny, the founder of Aspiration, which boasts over a million customers, says, "In consumer banking, you have what is one of the largest industries in the United States, in terms of profits, and at the same time one of the least disrupted industries, and the most unpopular with consumers. Those three things create a perfect storm for disruption."
Also known as challenger banks, these services are helmed by entrepreneurial industry disruptors and well-funded through venture capitalists. In 2018, neo-banks received four times more funding than they received the year before. Young customers who are new to private banking are especially comfortable with the concepts of online banking, money transfers, and digitally cashing a check.
However, neo-banks take their own risks. Competing megabanks have unrivaled budgets to rebrand and expand their services. Additionally, the basic checking and savings accounts offered by neo-banks are not profitable on their own; expanding with loans and credit services is the key to becoming more established.
Still, some reports estimate that the top 10 banks will lose $159 billion to their smaller competitors this year. Lindsay Davis, a financial analyst at CB Insights, says, "Everyone is looking at cards and bank accounts as the next battleground." Chime has already received $105 million from investors. One of the service's benefits over competitors is that the company does indeed collect a fee–from Visa. Every time a customer uses Chime's debit card, they collect the fee from Visa rather than the customer.
"If you look ahead five years, there's no way there will be a financial services industry that is charging consumers $30 billion a year in overdraft fees," said Chris Britt, the chief executive of Chime. "We aim to shake that up, and I think a lot of other consumer companies will be doing the same thing." While traditional banks have supported their local branches with fee revenue, some companies like JP Morgan Chase and Goldman Sachs have launched apps to compete with neo-banks, like Chase's Finn and Sach's Marcus.
Currently, between megabanks' hidden and predatory fees and neo-banks' limited services, there's room in the industry for both big and small companies. If these fee-less services find a way to expand and stabilize, however, then only the largest and most powerful banks might be left standing.
While you can technically invest any amount of money, many people only seriously consider investing their money when they have at least a thousand to spare.
If you've hit that 1k benchmark, you invest wisely and have some patience; you can grow your thousand into another thousand and beyond. Here are our top five suggestions for investing a thousand dollars.
Open a Savings Account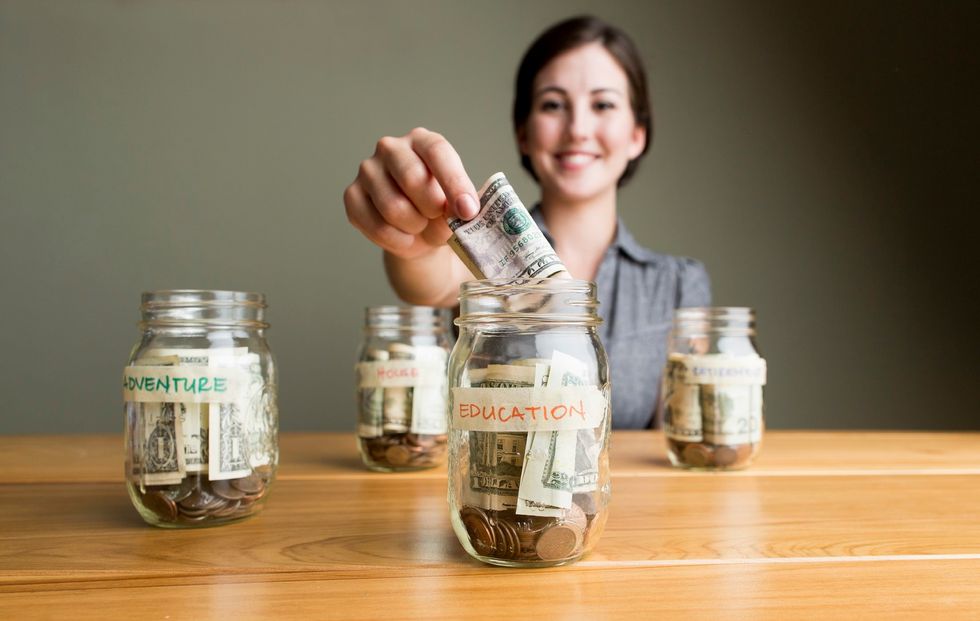 If $1000 is still a pretty significant chunk of money for you that you'll need to access quickly and easily in the future, a savings account is a safe, reliable investment option. You can open a savings account at a traditional brick and mortar bank, but an FDIC insured online savings account will offer you better interest rates in most cases. Citizens access offers a 2.35% and is a great place to start.

Buy an Exchange-Traded Fund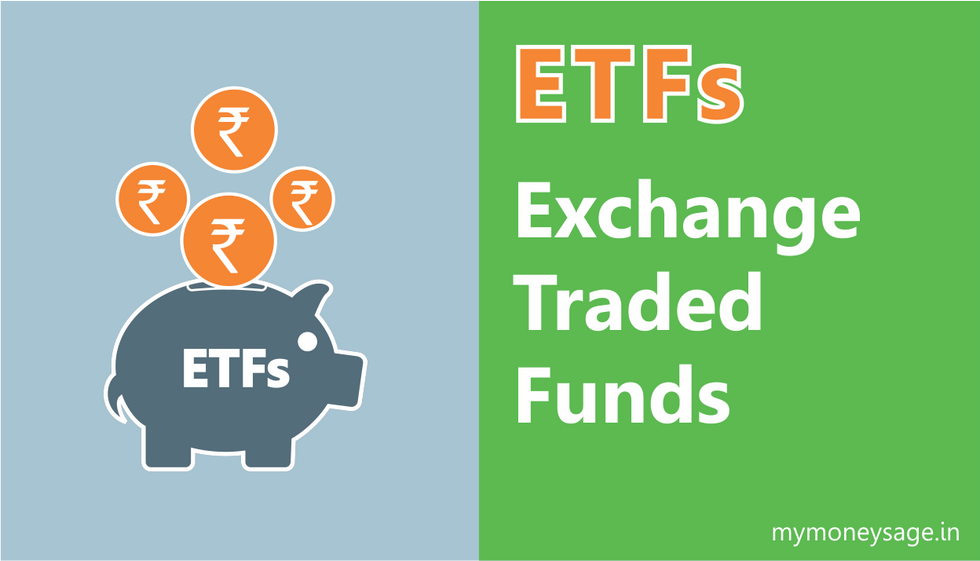 An ETF is a marketable security that tracks a stock index, a commodity, bonds, or a basket of assets. Bought and sold on public exchanges, the money you make from ETF's are typically taxed significantly less than other investors are for their capital gains. If you invest in a passive ETF, you also can probably avoid the high administrative fees and management costs that come with mutual funds.

Let Robots Invest For You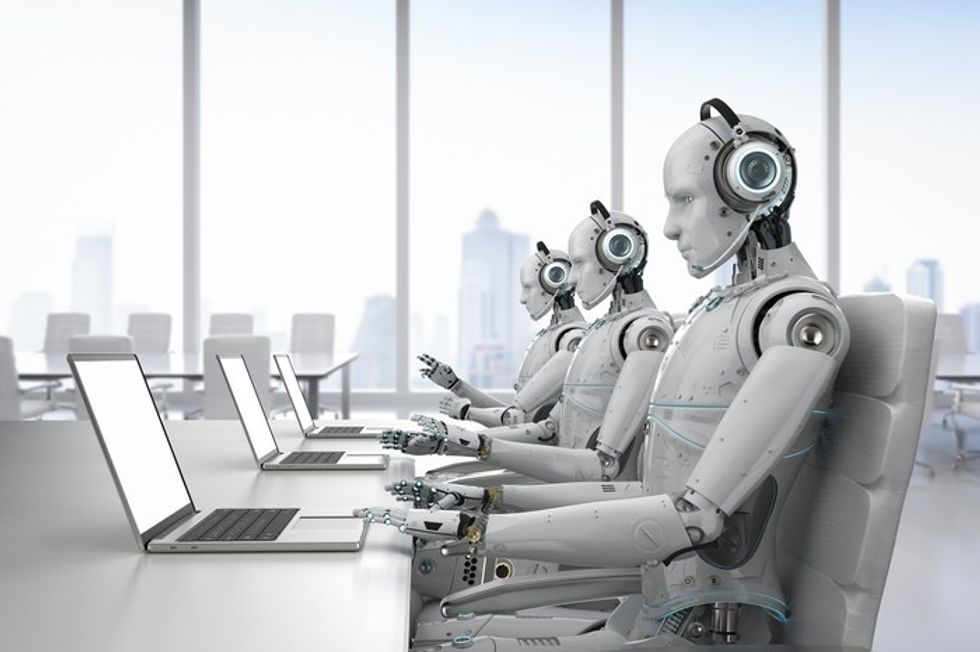 Robo-advisors operate much like human advisors, for a fraction of the cost. They take some of the best investing strategies and use artificial intelligence to implement them, giving you an actively managed investment portfolio with very little work on your end. The two most popular robo investor options are Betterment and M1 Finance.

Get a Certificate of Deposit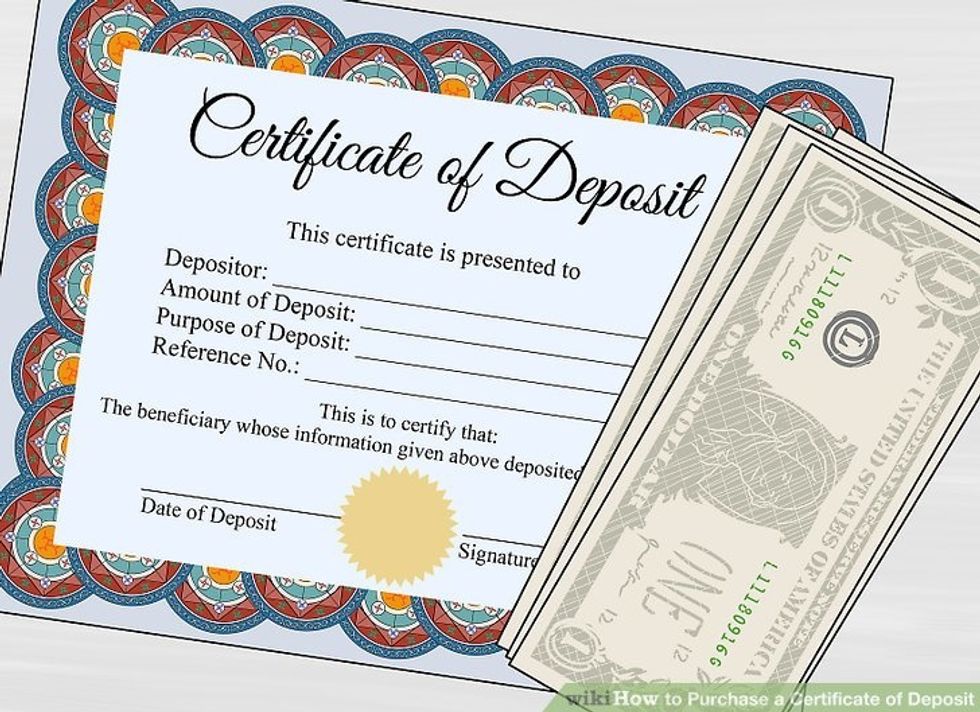 A certificate of deposit operates as a high yield savings account. This is another very safe option, as you'll know your money is safe and secure and FDIC insured as you get some pretty decent returns. The important difference between this and a regular savings account is that you won't have easy, quick access to your money, but if you're willing to be patient, this can be a great option.
Invest in Bonds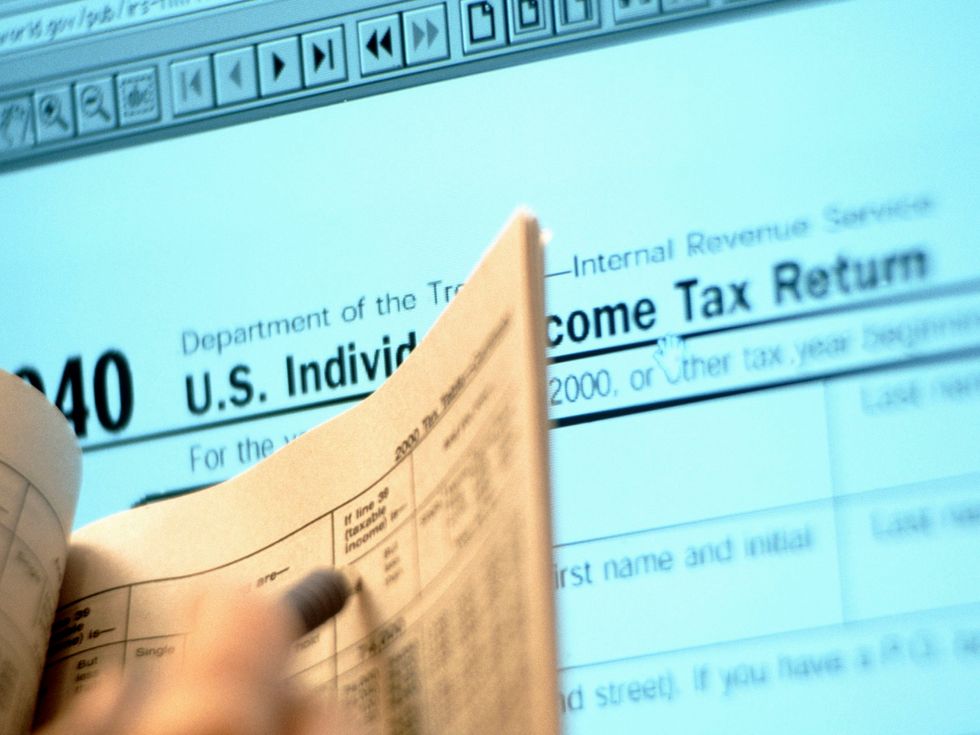 While investing in bonds alone won't give you huge returns, they're a great option for diversifying your portfolio. There are lots of options for people who aren't up for high risk, such as Treasury bonds, savings bonds, and floating-rate notes (FRNs). The good news is $1000 goes a long way in bond investments.

Peer to Peer Lending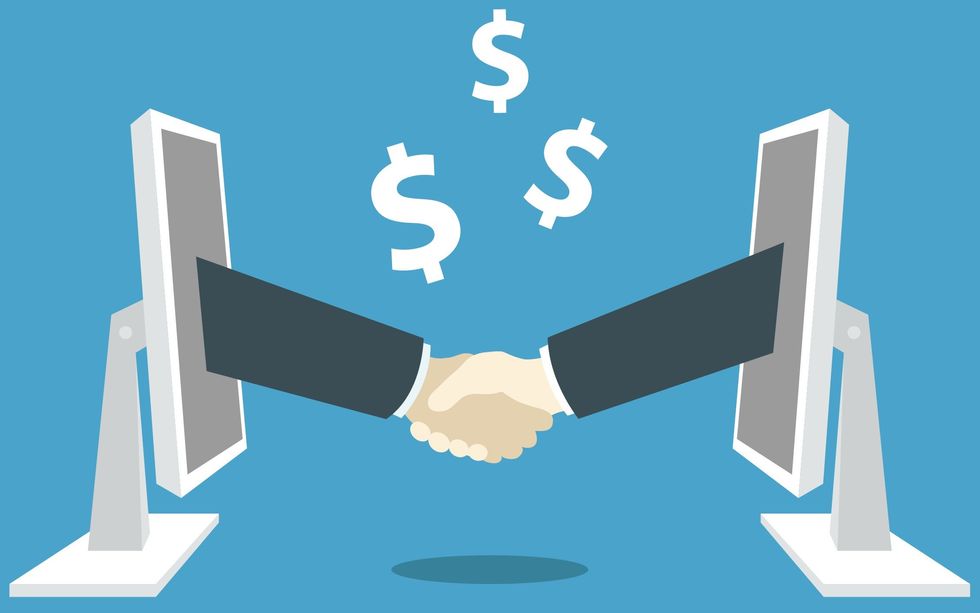 If you aren't familiar with the concept, peer to peer lending is best explained as crowdfunding a loan and then benefitting from the interest (along with all the other people who invested). This is easier than ever with services like Lending Club, where you can easily diversify your investments and gain higher interest on higher risk borrowers, reducing your own financial risk.
A mutual fund is an investment vehicle in which multiple investors pool their money into one account to be managed by a professional investor. From a money making standpoint, the benefits of using a mutual fund are pretty clear. For one, if you've got extra cash lying around but don't know how to invest it, it pays to hand your money to someone who knows what they're doing. Secondly, mutual funds are heavily regulated by the government, so it's definitely a more secure way to invest. Finally, the primary benefit of investing a mutual fund is the diversification. Mutual funds typically hold many different securities and this diversification is a great way to mitigate risk. It isn't all sunshine and rainbows, however. Investors in a mutual fund have to pay various fees and expenses, and since they're part of group, each investor must sacrifice his/her ability to invest individually.
How do they work?
From a functional standpoint, mutual funds are simultaneously an investment portfolio and, because of their size, a full fledged company. A mutual fund, day-to-day, works much like any other company. A fund manager is elected by the board of directors and is legally obligated to make decisions that benefit the fund's shareholders. Most mutual funds exist as part of a larger investment corporation, with some companies containing hundreds of funds.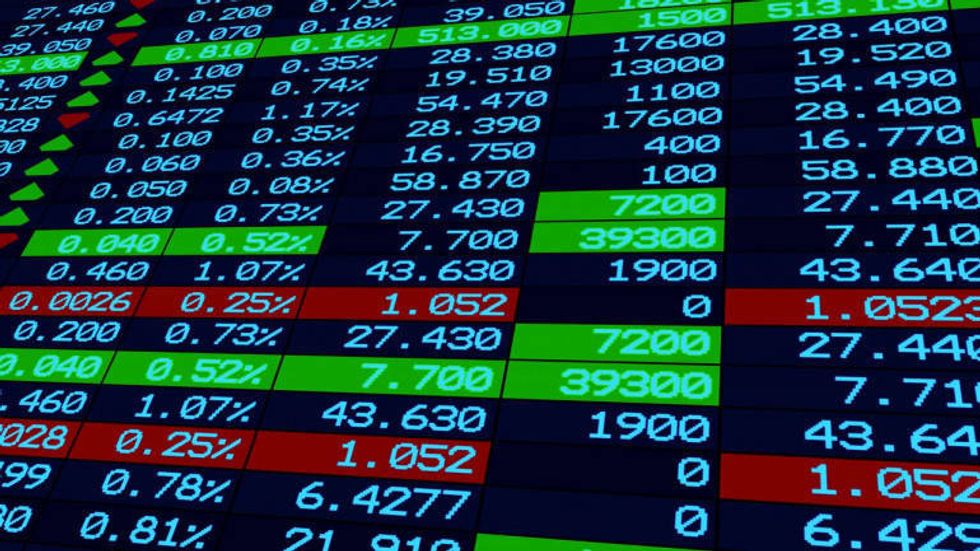 Mutual funds invest in multiple securities at once in order to hedge their bets.
What's the difference between a mutual fund and a hedge fund?
Mutual funds are not to be confused with their risk-taking, coke-addled cousin, the hedge fund. The fundamental difference between the two is that a hedge fund's leverages (bets made with borrowed cash or prospective earnings) aren't regulated. While both mutual funds and hedge funds lack a certain level of transparency, investors in a mutual fund can rest a little easier, knowing that the company they're invested is relatively safe (in theory). While the SEC doesn't have the jurisdiction to supervise a mutual fund's investments, it does require these funds to publicly report their earnings. The biggest safety net in the world of hedge funds is its barriers to entry. You must have a net worth of at least $1 million to ride that ride. That said, if you're trying to bet the minimum, you might be better off at a casino.
Are there different types of mutual funds?
Since there are different types of securities (bonds, stocks, derivatives etc.), naturally there are different types of mutual funds. One of the more prominent types is based on fixed income and the collecting of government and corporate bonds. Fixed income funds generate their income via interest. Another type of fund is based around market indexes. These funds are predicated on the belief that the stock market is too hard to judge. Instead of trying to beat the market, investors buy into specific indexes (i.e. Dow Jones, S&P, NASDAQ). The advantage of these funds is twofold. Investing this way is extremely risk averse and feels significantly safer than the other mutual funds out there. On top of this, betting on an index isn't rocket science, so there are way less fees involved with this type of fund. Another relatively secure option is a money market fund, in which the objective is to keep the fund's share price at $1 and to turn a profit on short term investments. These funds move quickly but are a comparatively safe way to invest one's money. There's also no fee associated with entering and exiting a money market fund. There are also sector funds (funds based on specific industries), balanced funds (funds that hold both stocks and bonds), and too many other variants and combinations to mention here. This is the 101 course for God's sake. If you've read this and thought "gee, I didn't know what mutual funds were, but now I'm itching to get involved," I recommend talking to a financial advisor.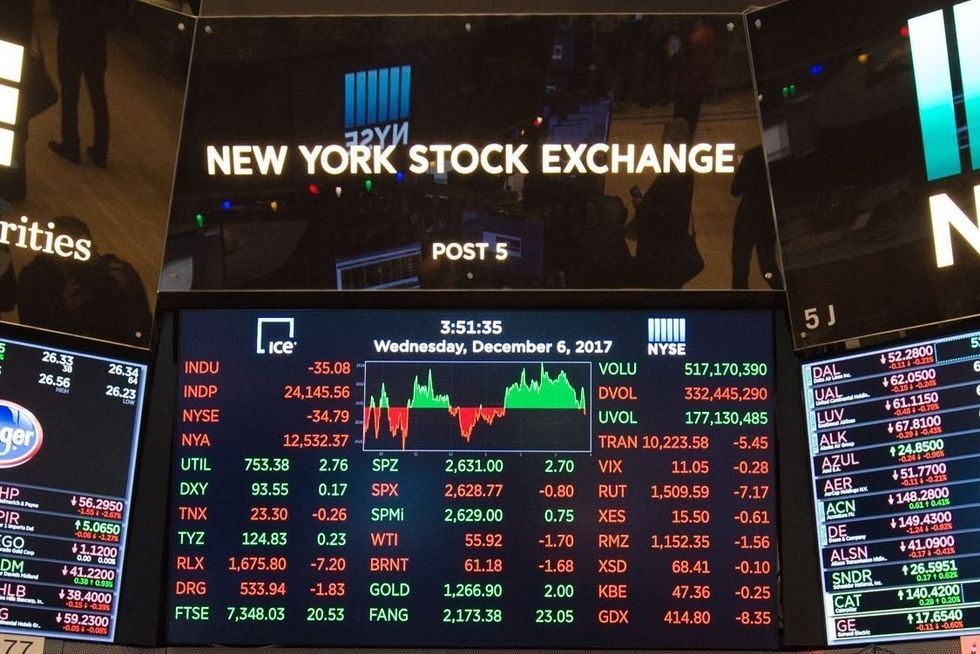 Index Funds are the safest way to play
Aren't all funds just scams?

Yes. Invest in real estate you idiot. Sorry, I got ahead of myself there. What I meant to say was:
Yes and no. Where mutual funds come up short, is in the idea that picking a company with a star investor or manager is going to to yield better results. An investor's success rate is not
predictive
of future success. According Henry Blodget and
David Swensen
the only thing that's predictive of a mutual fund's success is the cost it takes to run it. This is why index funds, with their lower operating costs, always seem to beat out other funds in revenue. So yes, funds that claim to have "inside knowledge" about the stock market and investing, are lying to you. Investing at that level tends to be little more than educated guessing. That said, these funds exist and have been legitimized in the American financial space. The amount of money tied up in US-based mutual funds is about the same as our GDP. So, if you have the money, and are looking to bet it, a mutual fund is closer to blackjack than roulette. Still, unless you're counting cards (or insider trading) it's pretty much all luck.