Conventional wisdom says friendship and finances don't mix and recent surveys back this up.

In the Bank of America's "Friends Again Report," more than half of respondents have seen a friendship end over money and 77 percent of Americans believe IOUs are harmful to friendships.
"According to our study, money is cited as a key stressor in friendships, and friends would rather talk about nearly anything -- such as drama in their family or even their weight — before talking about money," says Meredith Verdone, chief marketing officer at Bank of America told The Street. Trying to ask for the loan to be paid ranked second only to forgetting someone's name as their most uncomfortable situation.
The situation can go from bad to worse. Of those who decided to co-sign on a friend's loan, more than a third ended up having to pay some or all of the loan because the primary borrower did not, reports CreditCards.com.
So what do you do when a friend comes right out and asks you for money? Is it ever a good idea to give in? What if you really want to help? Here's how to handle this sticky situation.
Just Say No
You can say no. In fact, it's probably the best thing to say, for both you and your friend. But how do you do it in a way that is kind and relatively painless for everyone?
"I wish I could, but I can't afford it right now."
"I've lost friendships over money before, and our friendship is too important to me. Now I make a policy of not lending money."
Offer Other Forms of Help
Is there another way you can offer your friend assistance? Can you help connect her to resources or other possibilities for the loan? By offering to help brainstorm other solutions, you demonstrate your care the the true value of the friendship.
"A true friend or relative will be willing to accept no and then thank you for any additional help," Nancy Rones wrote on LearnVest. "If she doesn't, better that your relationship sours before you've forked over any funds."
If You Must Say Yes
You're willing to throw caution — and potentially your relationship — to the wind. Here's how to set yourself up for the best possible outcome.
Only lend what you can spare
You don't want to put yourself in a financial pickle in order to help your friend out of hers.
Get the loan in writing
To protect your friendship, treat this as much like a business transaction as possible. You can get a free promissory note form online. Spell out the terms of the loan, including repayment and interest. You might even consider getting it notarized.
Don't expect your money back
This bears repeating. Consider that money gone — a gift, if you like. That way, if the money isn't repaid, the transaction won't be haunted by the same emotional awkwardness of unmet expectations. (That is, at least from your end; your friend could start avoiding you due to their sense of guilt.)
"If you loan a friend or family member any money, it's best to do so without expectation of being repaid," Ryan Stewman, CEO of Hardcore Closer, LLC, told The Street. "When you loan someone close to you money, getting repaid is a bonus."
Deciphering the factors that contribute to a credit score and the ways to improve that magic financial number might seem intimidating, but achieving the great credit score of your dreams is a somewhat simple matter of discipline and attention.
Whether your score is poor or on the verge of great, you know you want to improve it because you've already checked it. Understanding what constitutes your score means more than knowing the number, though. There are three major bureaus that report your credit: Equifax (yes, that Equifax), Experian and TransUnion. It's smart to check all three reports annually for errors or inaccurate information.
A credit score is based on payment history, credit utilization, length of history, credit mix and the amount of inquiries on your accounts.
Some of these factors are worth more than others and the two highest-weighted factors are your payment history and credit utilization. To optimize your score, you'll need to manage all of these factors carefully. Here are the best tips to improve your credit score.
Pay all bills in full and on time
This includes credit cards, utilities, rent and loan payments. Any balance that carries over to the next month or any late penalties incurred will hurt your score and quickly undo the work you've begun. Paying off debt contributes 30% to a FICO Score while your payment history contributes 35%. If you've let a payment go by accidentally, you can ask for the company to forgive the mistake, convince them not to report it to the credit agencies, or, at least, ask them to waive any late fees. A person with a history of on-time payments will have more bargaining power to try to earn this forgiveness but it's always worth a shot.
To avoid late payments, see if the credit or utility company offers payment reminders and turn them on if they do. And, for an extra level of protection, set up automatic payments from a checking or savings account. Be sure that the company will pull the full balance that's due and not just the minimum payment amount. Late payments will remain on your reports for years but older mistakes count for less and less toward your score as they age. Every positive step builds good credit and, simultaneously, reduces the effects of the older, bad credit. The faster you take charge of your future credit, the faster you'll earn forgiveness for the past.
Credit utilization
Credit utilization is the amount of your credit limit you spend each month. If a credit card offers a $3,000 limit and you spend half of it in one month, then your credit utilization for that month is 50%. The magic number according to most experts is 30%; keeping your usage under 30% (optimally, around 10%) will raise your score more quickly, as it evidences responsible borrowing.
The most obvious way to lower your utilization is to reduce overall spending but this might not be immediately possible. Paying off some of your balance before it's due will show the credit company a lower utilization when they close the statement. Opening another line of credit can increase your credit limit but do not open several lines in a short amount of time. This will sound like a warning alarm to the reporting agencies.
It's worth mentioning that closing old credit cards might not actually benefit you, though it sounds like the logical thing to do if you've stopped using a card. Some reports take into account the age of your oldest open account, and closing those unused cards might shorten your credit history and negatively affect your score.
Hard inquiries
Any time a company requests access to your credit report—such as for a car loan or mortgage—it is called a
hard inquiry
. Whether or not you are approved by the company, the hard inquiry affects your credit score. Several hard inquiries in rapid succession will negatively impact your credit. However, checking your own score has no effect.
Recovering from bad credit

All of the above steps are important long-term choices for healthy credit. But you might be trying to recover quickly from a major financial loss, like a foreclosure, short sale or bankruptcy, which could drop your score by up to 150 points. Unfortunately, these long-term methods are still the best ways to heal even the worst credit. One slightly more immediate action is to apply for a secured credit card. With a cash deposit—often $200—some banks will offer an equal or greater line of credit with which you can begin, carefully, to grow that magic number.
The keys in every case are discipline, diligence and patience. Improvement will happen gradually but it will happen. The more care you put into your financial decisions, the more quickly you'll boost and secure your credit health.
Tom Twardzik is a writer covering personal finance, productivity and investing for Paypath. He also contributes pop culture reviews for Popdust and travel writing for The Journiest. Read more on his website and follow him on Twitter.
Depending on who you talk to, the words, "credit card" mean one of two things: "danger zone" or "freedom, baby!" Having a credit card is both a blessing and a curse. Yes, it can encourage you to spend a little more freely without having to feel the burn right away, but it can also give you a rude awakening when you receive your monthly bill.

Let's take it back to 1920s America. It was the era of flappers, great jazz, and modern-day conveniences, like movies and cars. More leisure time and new financing options like generous bank loans and buying on credit, made people spend well beyond their means. For nearly a decade, everyone was buying like crazy. But unfortunately, that came to a tragic halt in October of 1929. Bummer.
Since then, the United States has ebbed and flowed in moments of economic prosperity and recession. But one practice that all Americans can do is establish responsibility with their credit. And responsibility is not necessarily something that everyone has once they turn eighteen and can legally apply for a credit card.
To qualify for a credit card, you must have a steady source of income that will prove to your bank that you can pay your bills on time and not drown in credit card debt. If you're so inclined to start early, there are special student or retail credit cards that may have easier qualifications. (Yes, you can still apply for a credit card if you have no credit.)
The most important thing to understand when you apply for a credit card is that it gives you a high risk of debt. But, if you are able to pay your bills on time, you can build your credit and qualify for greater purchases down the line. You'll have to have a strong credit score to buy a house, apply for a mortgage, or even to seek employment in certain domains. You can achieve this by starting off strong. Know your limitations by crafting a thoughtful budget. Here's a great budgeting resource to get you started.
While debit cards take money out immediately from your account, they don't help you build credit. To see if you're ready to pay a monthly credit card bill, total up all of your expenses month to month, and find the average. Then, see if you can save that amount every month. But the best way to get started is to find out as much information as you can. If you think you're ready for a credit card, then you need to figure out which card will be best for you.
Are you ready? Put your credit card knowledge to the test with this quiz!
Hats (or shall we say "caps") off to you recent college grads! After years of hitting the books and acing (or at least passing) your exams, you're now ready for "the real world." Part of being a post-scholar is smart money management, so investing and using your money strategically is important not only for your current place in life, but for your future. These tips will give you the know-how to make wise money-related decisions that you may not have learned in school, but may be even more valuable (pun intended) than what you're professors had to offer.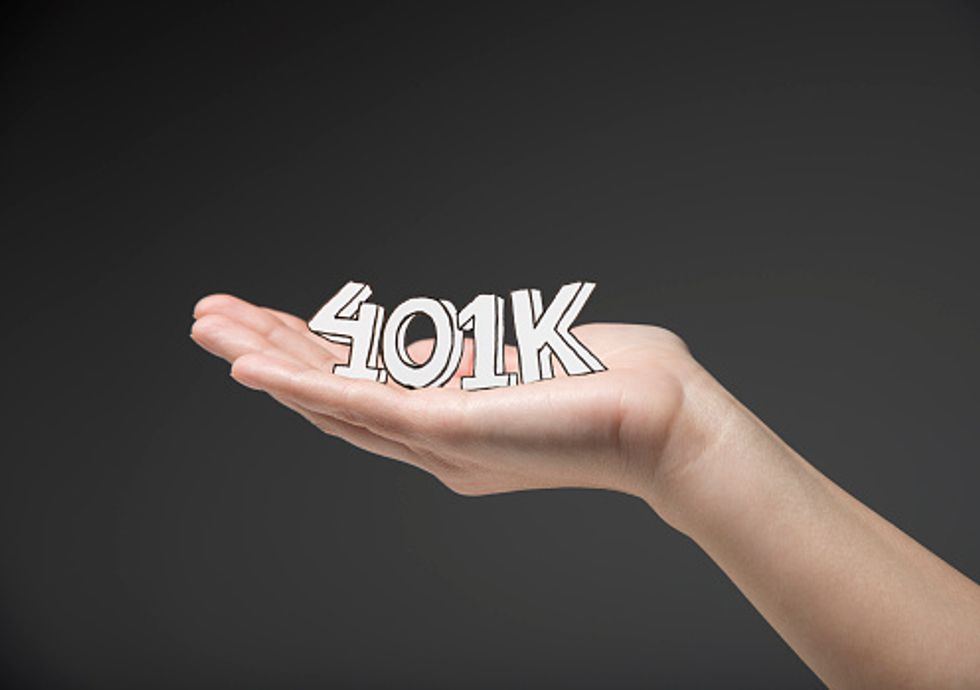 Start a 401(k)
While retirement may seem a long way off, planning for your golden years is best started as soon as possible. One way to do so is by opening a 401(k) retirement plan with the company you work for once you land your first post-college job.
As per U.S. News & World Report, "Even if you can only afford $25, $50 or $75 a month, there are several benefits to starting right away. The benefits of compounding could turn your small monthly investment into a decent nest egg as time passes. Even if you put $50 a month into your plan during your first year of employment, that $600 in contributions alone could grow into $13,952.08 over 40 years. Plan to increase your contributions as you get older, but for now, contribute as much as you can as soon as you can."
Plus, many employers will match your contribution up to a certain percentage. It's like getting free money! Forbes notes, "If possible, invest enough in your 401(k) to qualify for the full match (the amount your employer puts in as a result of how much you contribute). Most employers require workers to save between 4 and 6% of pay to get the maximum match. Whatever the match, try to take your company up on it." Not to mention, contributions are tax-deductible and the money grows tax-deferred until you take money from your savings.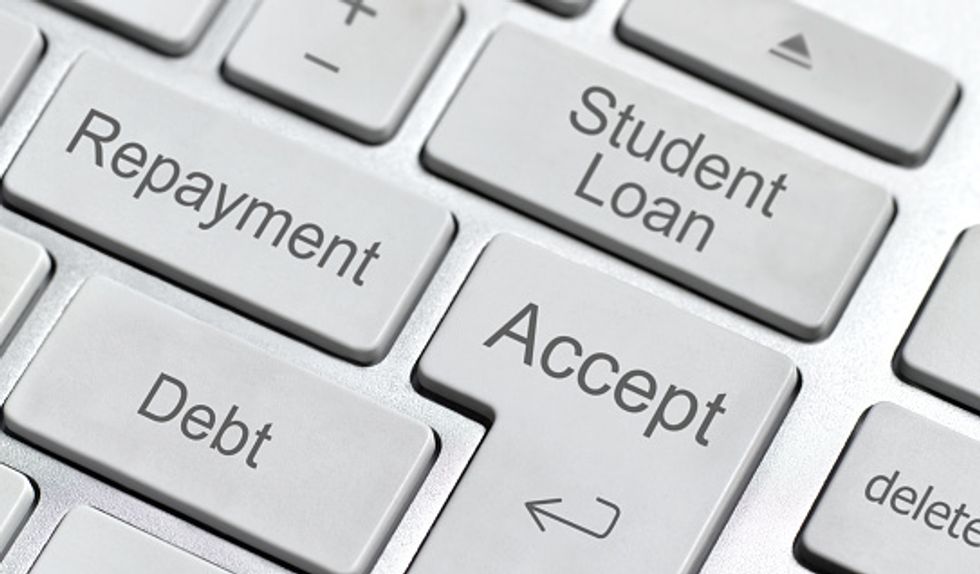 Deal with Student Loans
College is expensive, and many students take out loans with hefty interest rates in order to afford to pay for school. U.S. News & World Report recommends, "If you have student loans (and most students do) pay them down at a rate faster than you're obligated. Putting extra money toward your student loans while you can, before you take on other large financial obligations, will be invaluable down the road."
Forbes adds, "Adding an extra $25 to your monthly repayments can shorten the life of your student loan and save you interest. Making the payments through automatic debits from your bank account can reduce the interest rate, too, according to student-loan servicer Sallie Mae."
There's also the option of a government (federal) consolidation loan. As per U.S. News & World Report, "With a consolidation loan, you are able to bundle all of your federal student loans into one monthly payment. Often, your rate will be lower than the average weighted rate of your existing loans. When you consolidate, your monthly payments may also decrease. By owing less interest and having a lower monthly payment, you are able to put more money away into savings."
Plus, according to StudentLoans.gov, you can do this at no cost to you. And, as per Nerdwallet, "Your payments will be tied to your earnings and your loan balance will be forgiven after 20 or 25 years."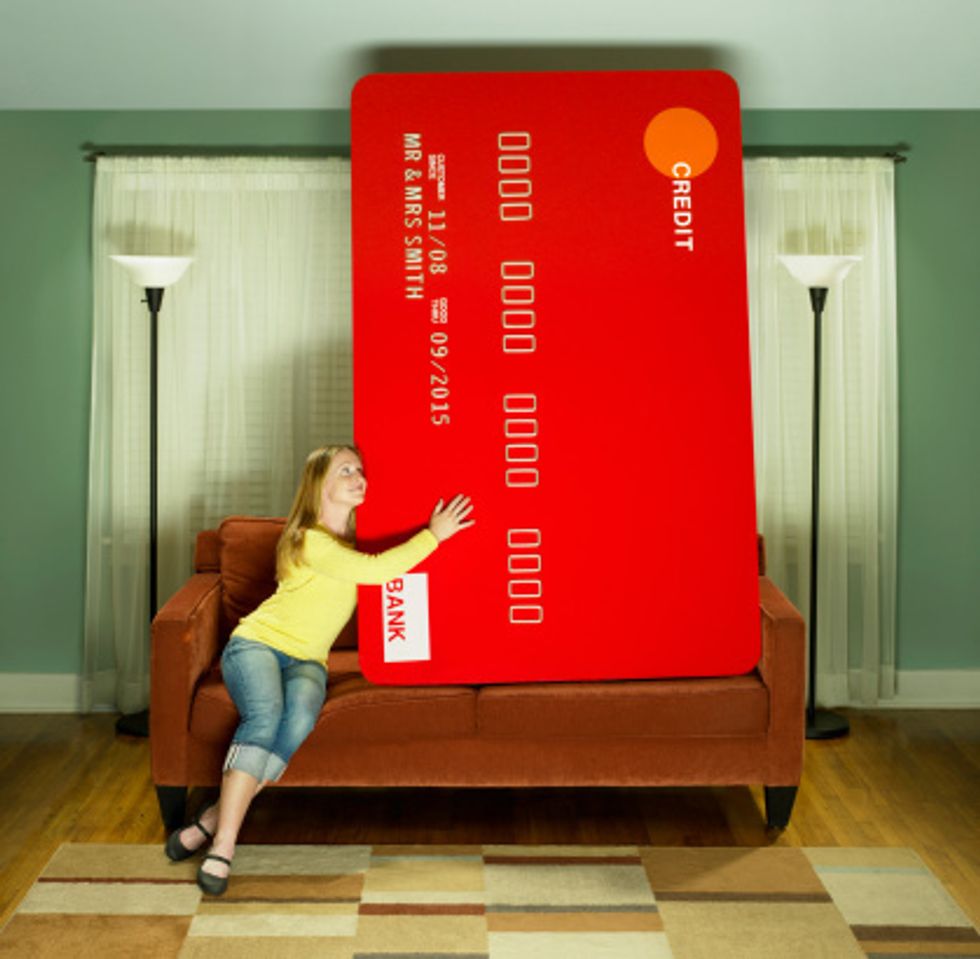 Clear Your Credit Balance
Using a credit card may be your only option at times, but getting rid of debt, or clearing it completely, if possible, is best started now before the debt keeps piling up. U.S. News & World Report suggests, "If you acquired a student credit card while in college, it's time to graduate to a low-rate card."
Also, try to pay more than the minimum required each month, even if it's just by a few dollars. Over time, the payments will add up and debt will diminish. Forbes recommends, "Adding an extra $25 to your monthly repayments can save you interest. Making the payments through automatic debits from your bank account can reduce the interest rate, too." (If your card is through your personal bank).
Most of all, try not to accumulate credit cards and lower your spending if you can right after college. Make a budget and stick to it. As per Young Money, "The best way to stay in the driving seat of your finances is to create a personal spending budget. Be sure to factor in such things as taxes, increases in prices (i.e. gasoline), and other possible changes due to economic factors (i.e. inflation). In other words, practice conservatism-plan on the worst, and be prepared for the best."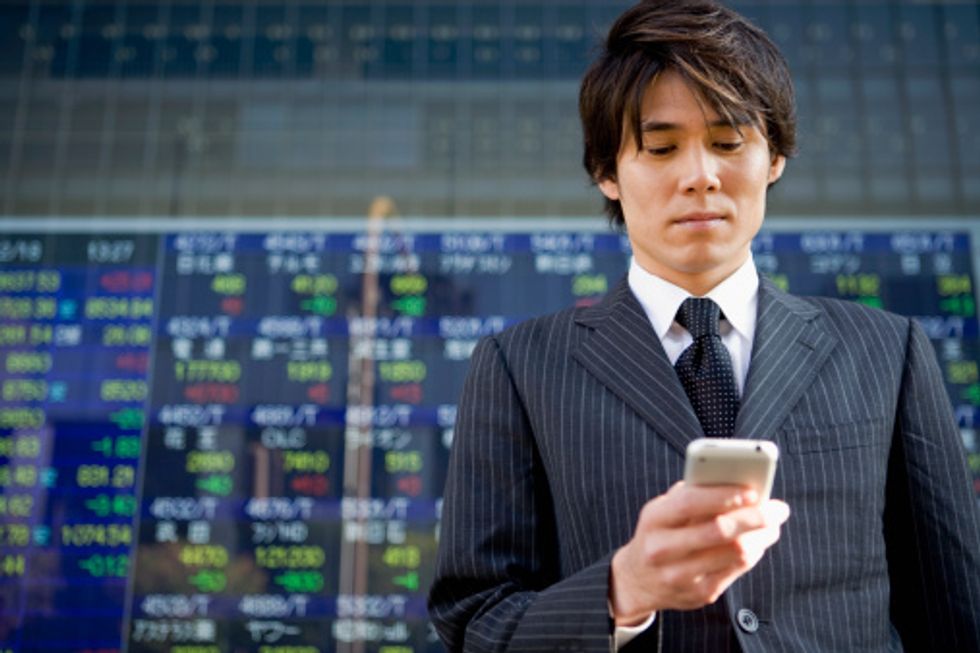 Invest Your Money
While you may think that the period right after college should be the time to focus on making money and putting it straight into your bank account, investing some of it can be a smart plan. Forbes notes, "No, it's not too soon. In fact, one of the great advantages you have over people your parents' and grandparents' age is that you have many, many years ahead of you, which means more time for your money to grow. And, historically, buying stocks or mutual funds is the best way to do this."
U.S. News & World Report agrees, "Devise a strategy incorporating several different types of investments that allows you to diversify in order to reduce risk. Now is the time to be more aggressive. You can gradually reduce the risk level of your investments as you approach retirement."
You can seek out advice online or with an advisor, which is a wise idea before making any major moves.
OK grad… you made it through those four grueling years, now it's time for the rest of your life!
Related Articles Around the Web