A lifestyle brand with medical and recreational products including flowers, edibles, and concentrates, Sweet Leaf is changing the game with it's plug-and-play retail chain model.
So how did it's trio of founders go from maxing out credit cards to building a $60M empire with 9 retail locations across Colorado and Oregon, with upcoming plans for expansion into Nevada and California?
---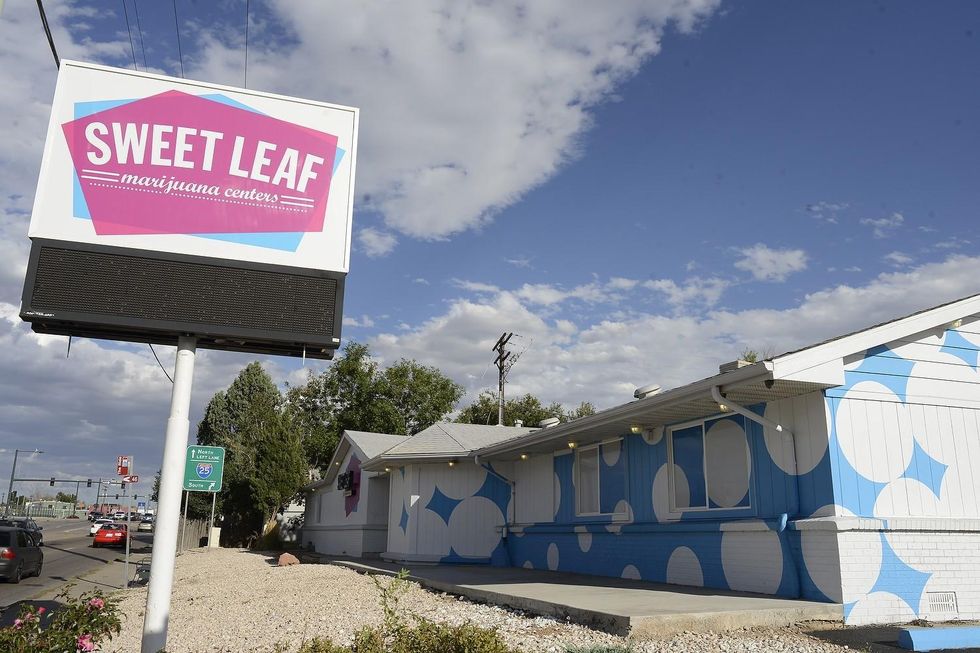 In 2011 as the country slowly began to rise out of recession, Matt Aiken, Christian Johnson, and Anthony Sauro put all their chips in, bought 40 grow lights and rented an 8,000 square foot warehouse in Denver. Opting against outside capital, they boot strapped to get their business off the ground, $9,000 in cash and two maxed out credit cards, and a whole lotta elbow grease later, they had wings. 80% of profit was invested right back into the business. Expansion was aggressive. As a matter of fact, now that they've reached juggernaut status, they're slowing down to make sure they continue to pay attention to detail. It's one of the things they do best.
So what is it about Sweet Leaf that sets them apart from the sea of other dispensaries, and has allowed them to grow where others have faltered? Lets take a look.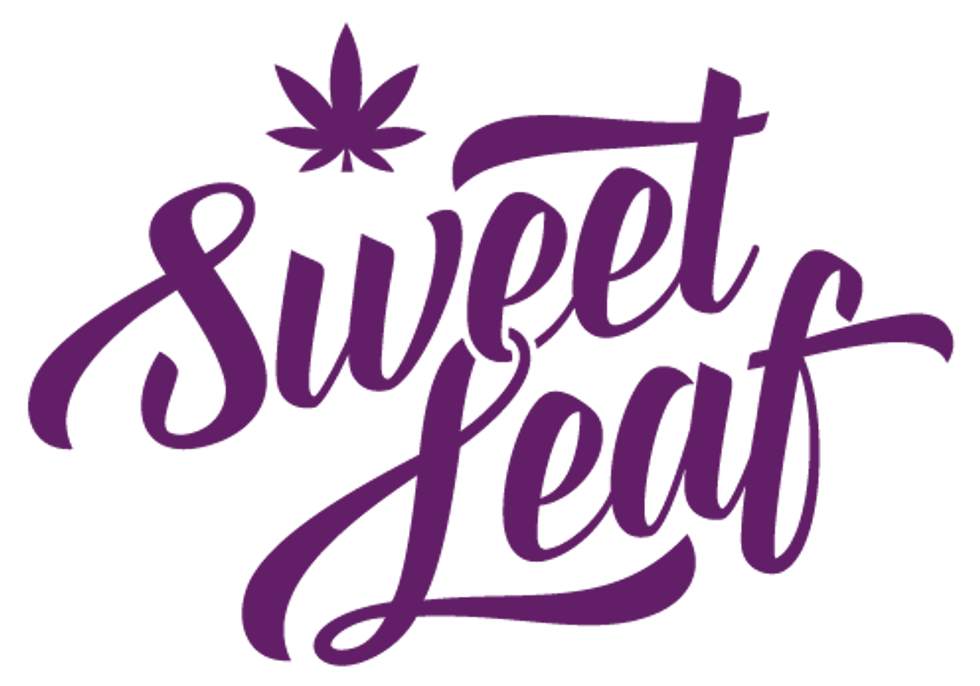 Consistency
Every aspect of Sweet Leaf's branding is so on point. They use the same jars, same displays, same signage across all their platforms. The experience is curated down to the music and the way the buds, concentrates, and edibles are arranged and displayed. All the employees go through the same intensive training program, and provide the highest level of knowledge and customer service. Every store brings their A game daily.
Location, Location, Location
Sweat Leaf VP Nicole West stated "We like to use main thoroughfares...If it's the route you take to work, that's an obvious for us. They have a location around the corner from my apartment, and another near my girlfriend's job, they know what they're doing. And they like to focus on being in working class neighborhoods. Right where the people need it most. Their locations are always inviting, easily accessed, with really easy parking, which they've learned is key. People will drive pass for the place with more convenient parking. They've gotten really good at acquiring businesses from owners who wanted out of the game, and then giving those locations that signature Sweet Leaf feel and experience.
Quality Control
Sweet Leaf has a full on product testing process that keeps the employees involved. Budtenders are selected to test product and fill out a form rating it on everything from aesthetic, taste, effects, and price. This data is passed among all employees so that they are all on the sam page with customers. This data is also used to determine how products get their shelf placement. This also helps vendors, because they get a comprehensive product review for free. Most importantly, customers get they highest quality, and the best bang for their buck.
Never Forgetting Where They Came From
All three of Sweet Leaf's founders come from pretty modest backgrounds, and they don't let the success get to their heads. They don't focus on the boutique high end marijuana market, but rather they aim to be the healing center for the everyman. It's one of the things that makes the Sweet Leaf experience so sweet. You walk in and your greeted and well treated and made to feel at home. There's product of high quality in all price ranges. Their goal is that everyone can walk in and get something - college students, veterans and the elderly, working moms grabbing edibles for a girls night out - they make it so everyone can reap the benefits of that sweet leaf.