We're taught a lot of useful things in school (how to tell time, multiplication tables, how to find—or at least attempt to find—Oklahoma on a map) and some not so useful (geometry). But do you ever wish you'd been taught some real life skills instead? Skills you may have had to learn the hard way, e.g. paying off interest fees on a credit card or paying full sticker price for a car. As an adult you may try to teach your kids these lessons, but wouldn't it be great if they actually taught them in school? Here are some life lessons we should probably learn early, in order to avoid future mistakes.
Relationships matter
And not just our friendships, family, and romantic relationships. Ask multiple people how they landed the job at which they're currently working and you're bound to find at least a few who admit that they "knew someone." As anyone who has ever been on the market knows, securing a job is one of life's greatest stressors. It's like dating, but without the booze and possibility of sex. While the thought of networking may elicit a curled lip or exaggerated groan from most people, it's exceptionally important if you want to establish and grow your career.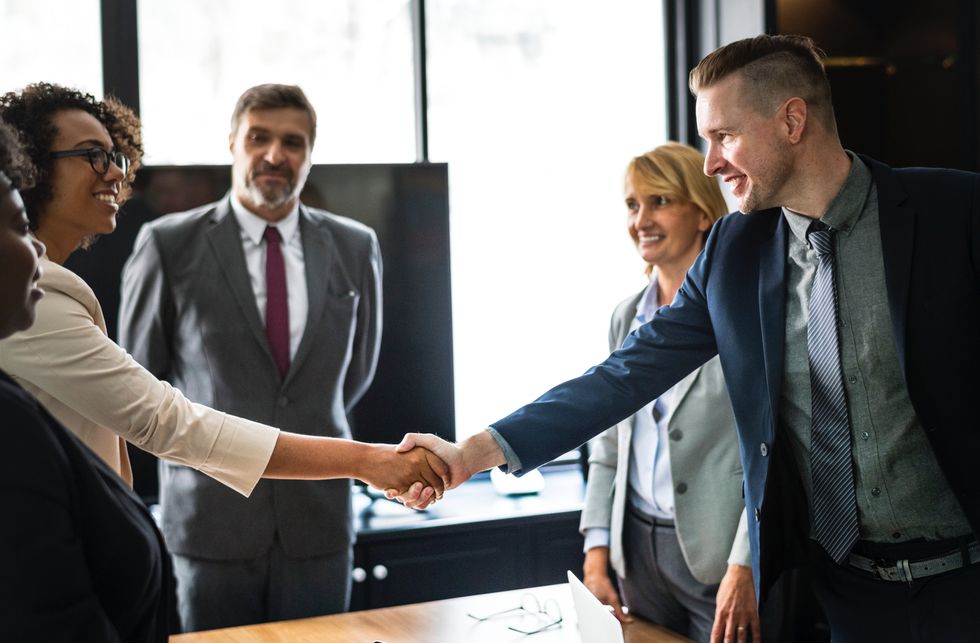 You hate traffic too? Let's connect over coffee.
For those of you who'd prefer dentistry without Novocain to entering a room full of people you don't know and attempting to strike up a conversation, there are ways to make it more palatable and effective. The single most important tip for networking is not to exchange business cards or speak with as many people as possible, but rather to find people with whom you can form a long-term relationship. The woman who enthusiastically talked your ear off about her mushroom fertilizer business may have held court for 40 minutes, but it's the man with whom you bonded over a mutual love of ugly dog sweaters for two minutes who may actually be someone you'd want to see again, and could become friendly with.
Make a point to follow up on contacts you meet at networking events: grab coffee or a drink, send them a link to an article that they may find helpful, or simply drop a note to say "hi". Then comes the hard part – building the relationship. Do whatever you need to do to stay in touch with them, whether it's a reminder on your phone or a to-do list taped to your bathroom mirror. People will remember you and will be more open to helping you achieve your career goals because you they know you, not because they met you once at a mixer where you talked awkwardly while guzzling cheap white wine.
Never pay sticker price
Flea markets and craft fairs aside, we tend to think that the prices of most common products and services aren't negotiable. Not so. Even medical services are negotiable (yep, sometimes just letting a provider know you don't have insurance results in an automatic reduction). While rolling into Mark Jacobs and politely requesting a discount on the latest bag probably won't get you very far, one place where you should never pay full price is at the car dealership.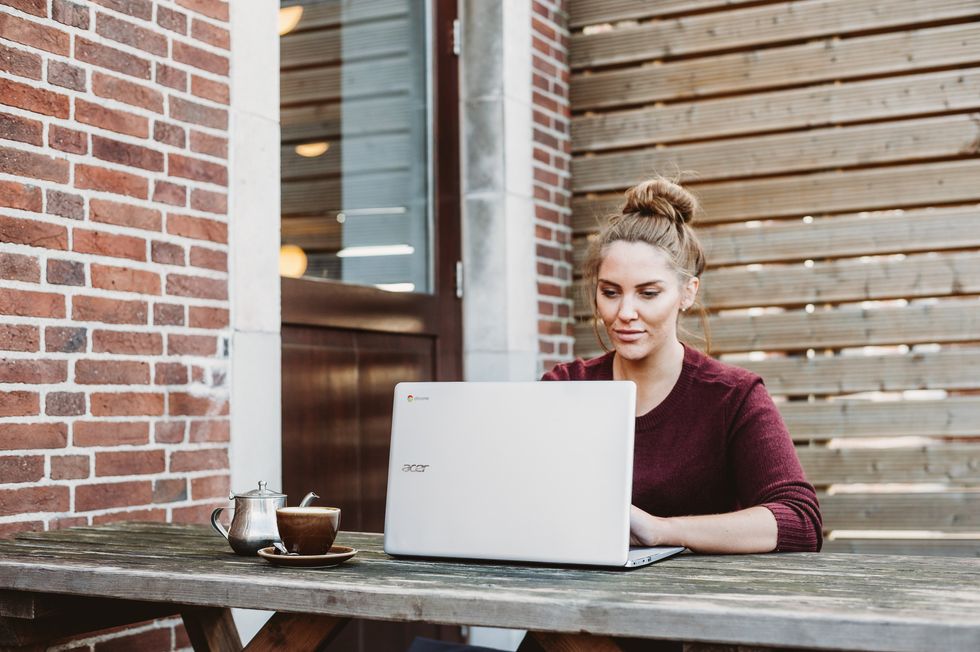 I do my best negotiating online
One strategy for getting the best possible deal on a car involves a little research, but it's well worth the effort. Start by identifying the exact car (or cars), including manufacturing year, you want to buy. Narrow it down to one if possible, but no more than two or three. Check the average value by using Kelly Blue Book so you have an idea of what prices to expect. Then identify several dealerships near you that have the car(s) and request a price from the sales team. Choose the lowest price and send that to yet another dealership that has your desired car. Tell them you were offered the car for that price at another dealership, but if they can beat it by X amount (go ahead, reach for the moon here – the worst they can say is no) then you'll buy it from them. Voila! You just scored yourself a great deal on a car. You can also try this strategy with medical expenses, home repairs, and other negotiable goods and services.
Use a credit card to build up your credit, not as a bottomless bank account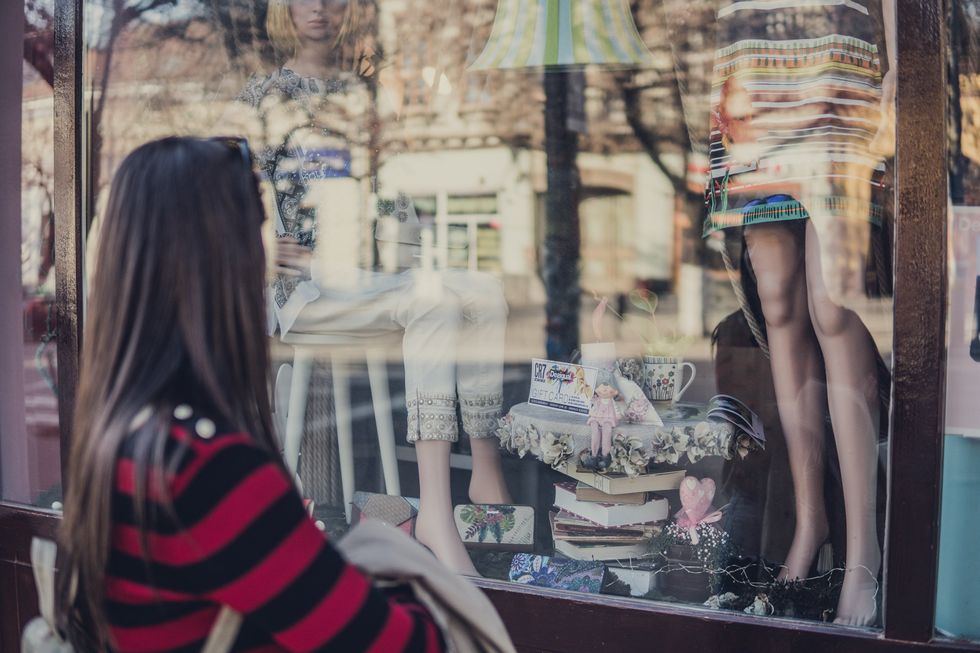 Think long and hard about that purchase before you pull out the plastic
You're probably no stranger to debt, which means you understand the concept of interest. Yes, that nefarious little percentage that ultimately results in paying way more than the original borrowed amount. If you think college loan and mortgage interest is high, a credit card's eye-popping percentage is often three to four times that rate.
To illustrate how much money you'll end up spending if you let your credit card debt accumulate, pretend you have a $3,000 balance on your card and you pay the minimum (say $25 every month). You'll end up paying a whopping $2800 in interest alone before you pay it off. The lesson here? Only buy what you can afford on a credit card, and pay it off monthly. If you hate carrying cash but can't help but splurge when you go shopping, use a debit card. It won't build up your credit but at least you won't be going into massive debt.
Learn how to budget
Speaking of using a credit card wisely, it's also smart to have a budget so you know how much you can afford to spend at a night out with the girls or for rent and groceries. Generally speaking, you shouldn't be spending more than 30% of your gross (before taxes) income on housing. Lifehacker's simple budgeting plan recommends the 20% rule for paying off debt: 20% of your monthly income goes towards debt, 10% to savings, and 70% for the rest.
You can sleep when you're dead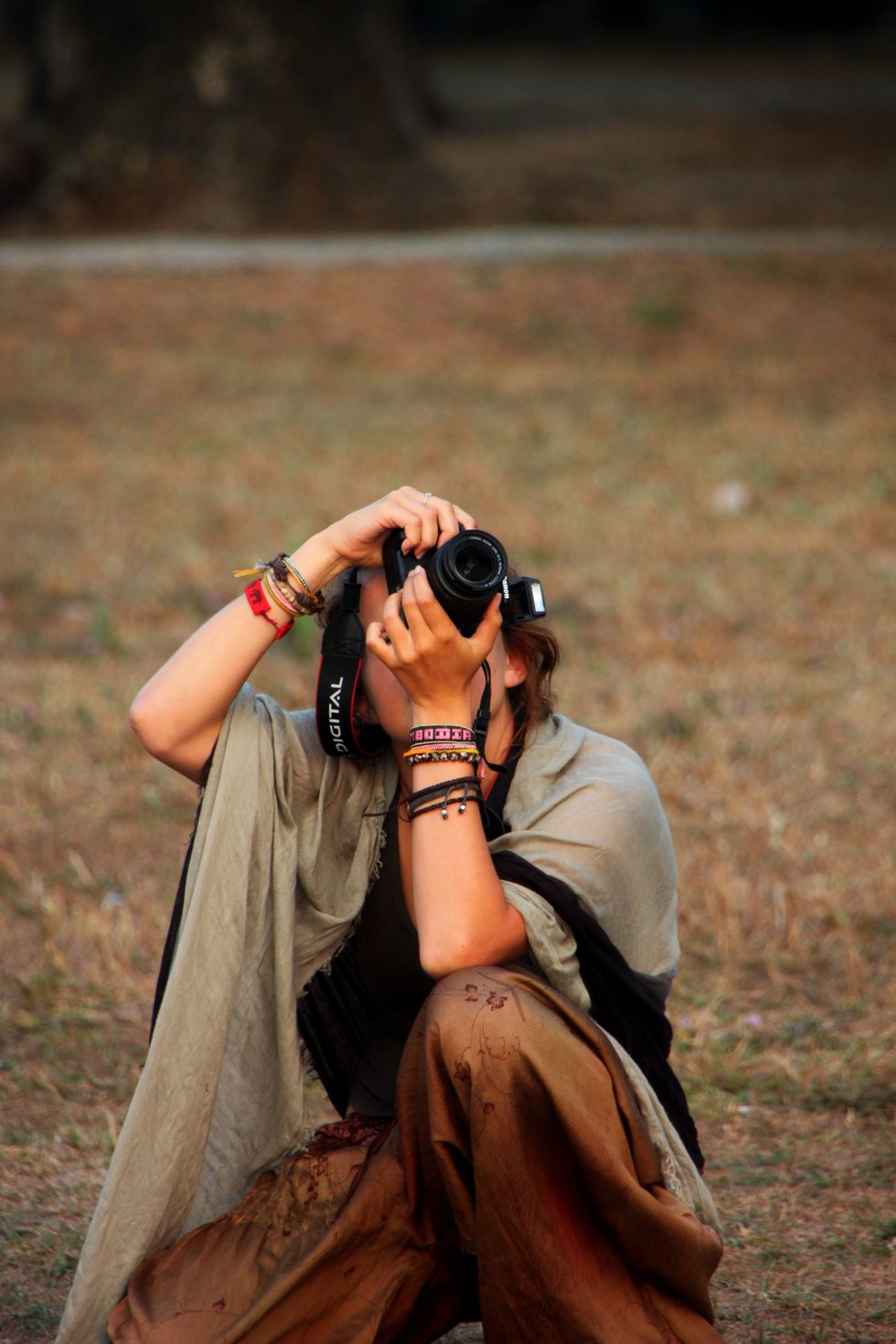 Helloooo wedding photographer
If you find that you're squeezed for cash once all your necessities are paid for, you may want to look into a side hustle. You don't have to be a master at a particular craft; there are plenty of side gigs that require very little skill. If you have an extra room you can rent it on Airbnb; if you enjoy driving you could try your hand at being a Lyft or Uber driver. Dog walking and sitting has also become a serious business, thanks to sites like Rover.com. If you love fur children you can make some decent scratch, especially if you walk or sit multiple dogs at once.
School curriculum has its shining moments, no doubt. Perhaps knowing the capitals of all fifty states will finally come in handy during trivia night at your local watering hole or maybe understanding the true meaning behind Wuthering Heights will help you imbue that blog post you wrote for your boss with true depth. But really, would it be too much to ask to replace calculus with a crash course on how to pay down debt?
<
Summer's finally here! Long, warm days hold the promise of outdoor lunch breaks and weekends at the beach, but what's even better is that you don't have to be rolling in dough to enjoy some really fun activities. If you know where to look, there's plenty of entertainment at your disposal, all without spending a dime.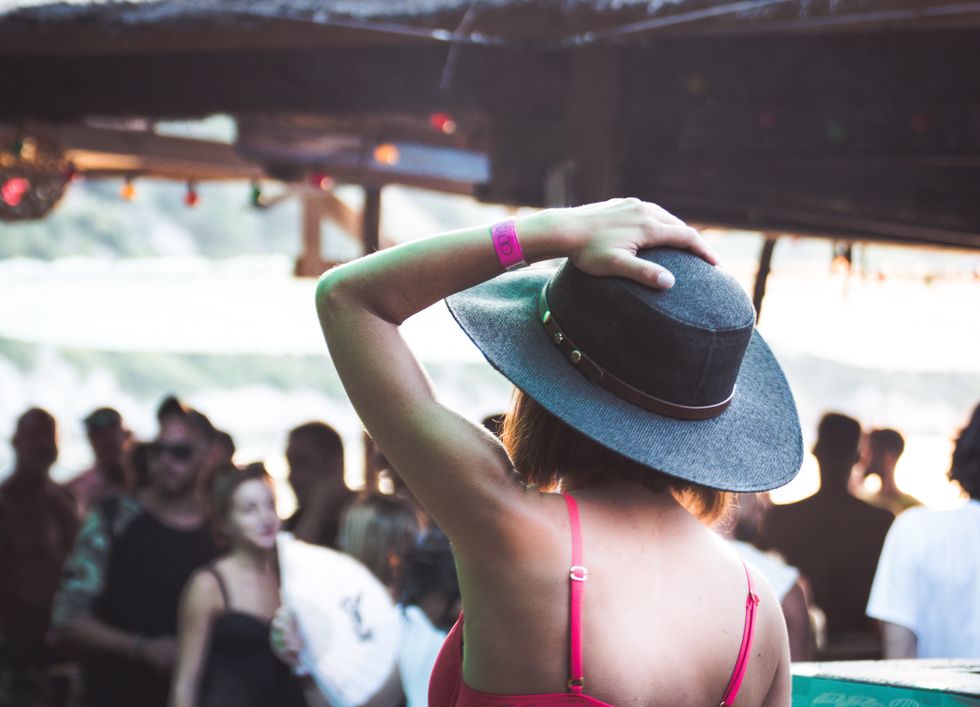 Hold onto your hat, 'cause this live music is going to blow you away
Hello, live outdoor music!
In summer, local bands take advantage of the glorious weather and show off their chops at free concerts. If you're in New York, check out the NYC Parks summer concert series. It's got something for everyone, with concerts ranging from Scandinavian music to The Staten Island Snugs, a three-part harmony outfit, with lead guitar, bass, flute, and drums. But no matter where you live, chances are there will be a bar, restaurant, park, or festival pretty much every weekend with some live tunes. Check local newspapers or tourist bureaus, or even ask around at your favorite coffee shop. Baristas and bartenders are often artists, so they frequently have the inside scoop on the local music and art scene.
Admire free mural art
If you live in a city where murals are splashed all over buildings, do a bit of sleuthing to find out the stories behind the best ones. Hit up a tourist bureau or local library to get more information on the mural art scene in your city, then spend a lazy day photographing and drinking in your favorites. And if you're an artist, turns out painting murals pays pretty well too...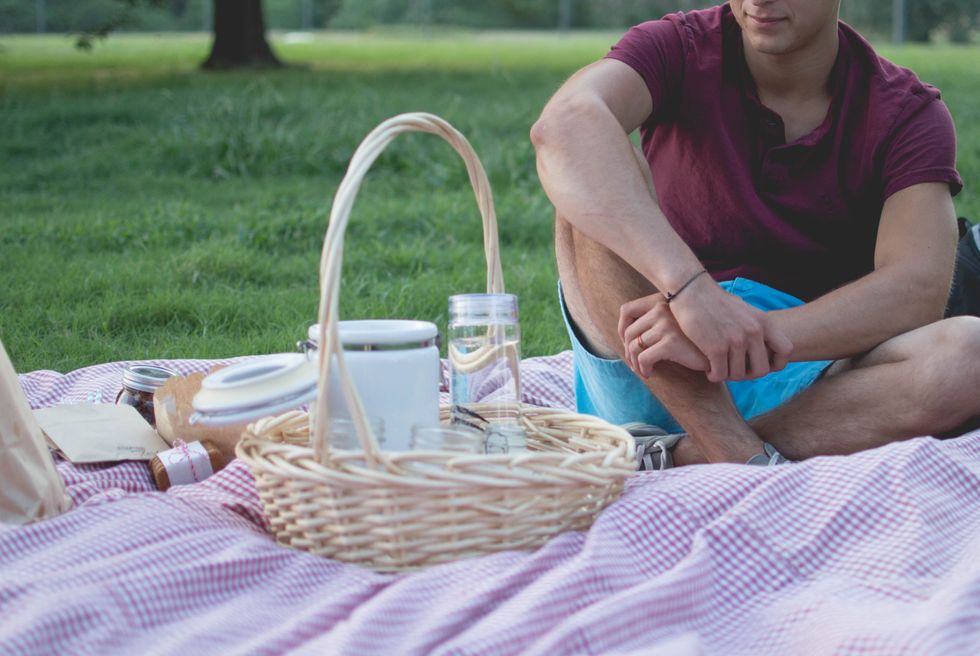 Just add sunshine!
Lazy picnic breakfasts, brunches, lunches, dinner, afternoon tea…you get the idea
You have the food – why not dine alfresco? Snag a few beach towels or bedsheet and a cooler, pack up some refreshments, and spread out under a shady tree. If you're the active type, bring a Frisbee or other lawn game. Couch potatoes, grab that novel you've been eyeing or your favorite magazine. Nothing quite beats munching away under the open sky as a warm breeze ruffles your hair. If you're planning on bringing booze to a park or other public area, make sure you check regulations before you go, and don't forget the bug spray!
Hike the great outdoors
Whether you're blazing your own trail or enjoying the fruits of someone else's labor, hiking through all sorts of natural surroundings can be rejuvenating. The National Park Service makes it easy to find a public park near you, or you can try AllTrails, an aggregate collection of over 5,000 trails that include directions, trail maps, and reviews. Even though it's tempting to sleep late during lazy summer days, if you're going hiking, it's best to start as early as possible in the morning to avoid crowds and the late afternoon sun. Furry friends make great hiking companions (just make sure you remember some water for them too). Once you reach the crest of a particularly scenic overlook, you'll feel proud to have accomplished something other than scrolling through a week's worth of social media posts.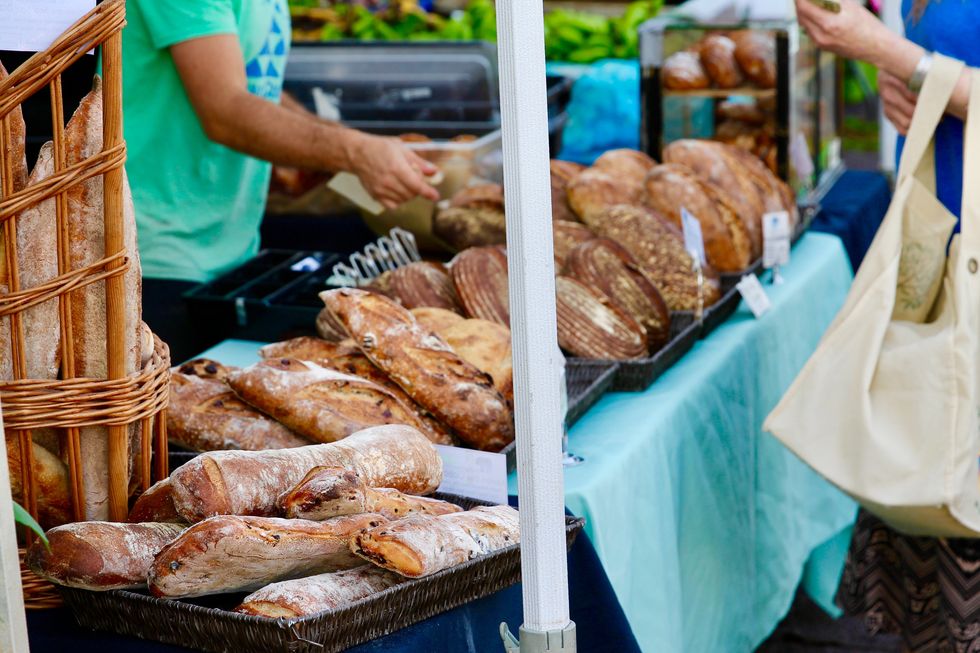 You'll never go hungry at a farmer's market
Stuff yourself with free samples at a farmer's market
Sometimes it's easy to forget that food isn't actually created at your local grocery. There's something incredibly refreshing about knowing the provenance of your eats, and it's even better when you can speak to the people who created it with their own two hands. At a farmer's market you'll not only get to choose from the freshest, tastiest food you can find, but you'll also get to meet the people behind it. They frequently have samples so you can try out their homemade organic blueberry jelly or aged goat's milk gouda before you buy it. It's a fantastic place to try new seasonal foods, where you'll experience them at the peak of their flavor. Because let's face it: there's nothing worse than biting into a fresh strawberry or tomato only to find that while it may resemble the fruit, it tastes like soft shoe leather. Local Harvest and Farmer's Market Online are terrific resources for scouting out one near you.
Road trip with your besties
While road trips aren't technically free (I mean, gas costs money), when shared among a few of your BFFs, it's a pretty cheap way to spend a day or two. Do some investigating to see if there are any notable historic spaces or funky destinations nearby. Even if the world's largest ball of twine (incidentally, also a free attraction) doesn't quite live up to expectations, you can bet that you'll have a great time getting there. Put together a playlist of your favorite tunes that bring back happy memories and hit the road. Bonus points if you can convince your friend with the convertible to drive.
See where the magic happens at a factory tour
No, I'm not talking about touring your local air-conditioning unit factory. Think snacks and chocolate. Factory Tours USA lists a whole host of factories that offer free tours (and samples!) so you can get an inside look at how your favorite snack is made. Drool over the 25,000 pounds of confections made per shift at the Anthony-Thomas Candy Company in Ohio, or inhale the mouth-watering aroma of freshly cooked kettle chips at the Cape Cod Potato Chip factory in Hyannis. Once you try their hot, fresh-from-the-fryer kettle chips you'll be hooked, I promise.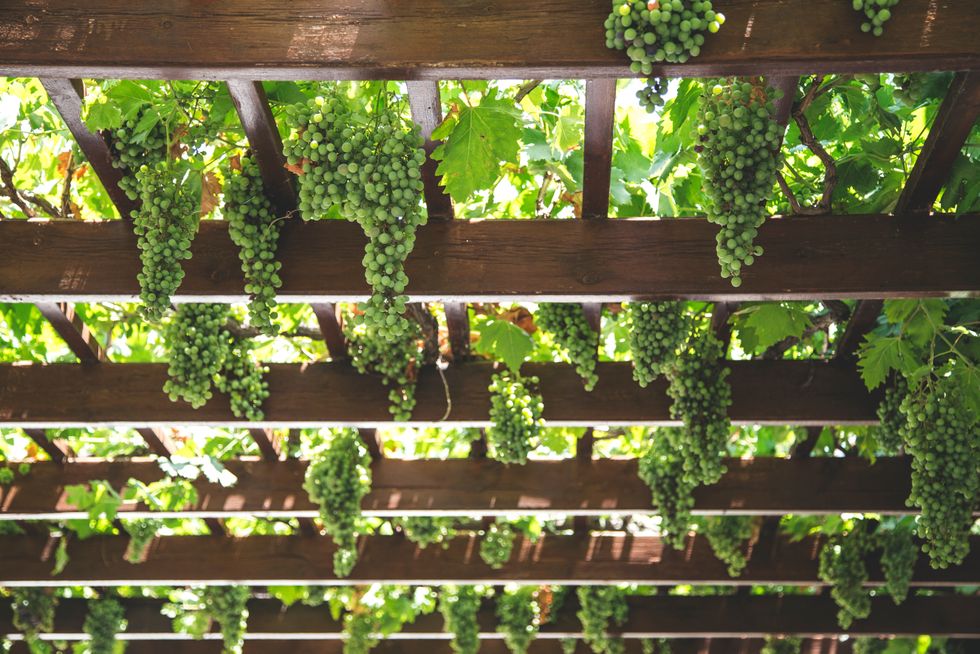 Beautiful day + beautiful wine = beautiful life
Free booze! Need I say more?

Wineries, distilleries, and craft breweries are prime destinations to hit up during the summer months. It's fun to speak with the experts and learn how they got into their craft, and they're always happy to provide samples of their wares. Oenophiles can sample local wines from grapes grown out back, and beer fans will be hard pressed to find a better pint than one poured straight from the source. A quick Google search will unearth plenty of options, and if you combine it with a road trip or a picnic you've got yourself one hell of a sweet summer day.
Rejoice if you're light on funds. There's no need to envy your more financially flush friends, as there are more than enough free summer activities to keep you busy and your social media filled with memories.
If you're thinking about becoming a freelancer you probably fall into one of two categories: you're sick of the daily grind and your 9-5 and are looking for a more flexible lifestyle, or you want to score some extra cash on the side. Regardless of why you're interested in freelancing, there are some things to keep in mind to ensure success for your fledgling business.
You're a now a small business owner
That's right – if you're getting paid in exchange for a service or product, you need to pay taxes on your earnings. You can register your business on the IRS website, where you'll also apply for your EIN (employee identification number – sort of like a social security number for companies). Most freelancers choose to register a sole-proprietorship, as it's the simplest form of business. It doesn't create a legal entity, but once created, you are responsible for its debts. You can either choose a fictitious name (trade name) or register it under your own name.
Once you've registered your business with the federal government, you also need to check into local licenses. Depending on your location, you may need one to operate just like a brick and mortar business would.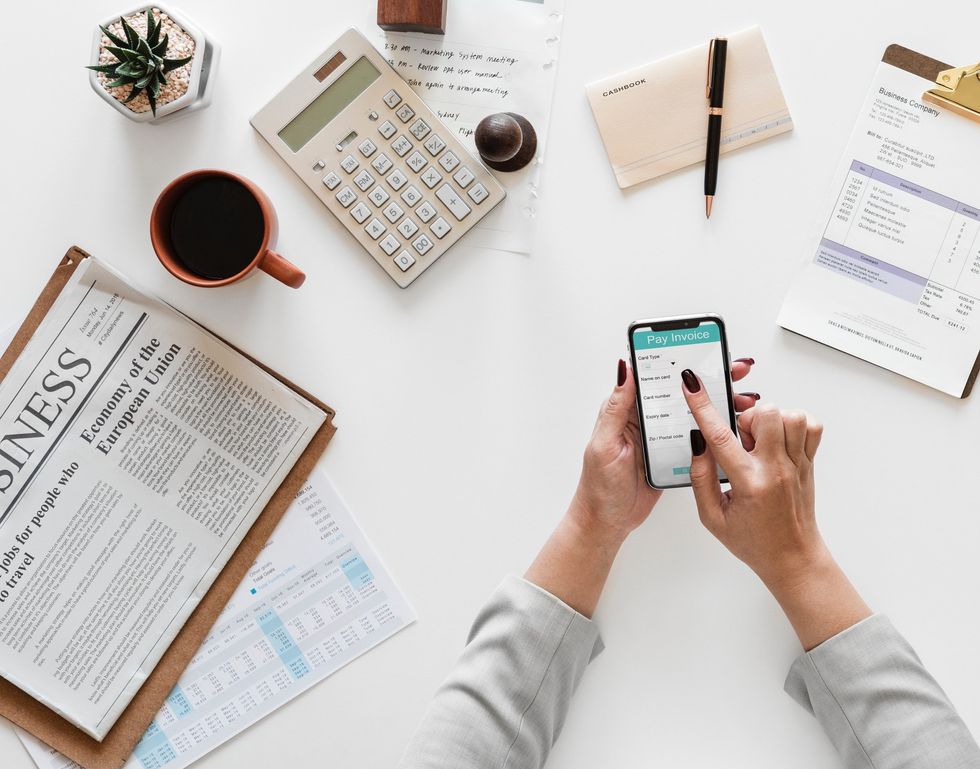 It's all up to you, baby
Sorry – you're not exempt from taxes

As a self-employed individual, you'll owe taxes on the gross revenue you earn. In addition to filing an end of year tax return, you'll also pay quarterly payments on your revenue. This tax is the same thing your full-time employer would normally withhold from your paycheck: income tax, Social Security, and Medicare. If you're just starting out, make your best guess as to how much you'll earn your first year to determine your payments. If you're too high or too low, you'll either owe money or get a refund at the end of the year. Come tax time you'll file either a Schedule C or Schedule C-EZ (for many businesses with under $5,000 of expenses).
Protect your health
If you're a full-time freelancer, you'll no longer have the option of getting health insurance through your employer. Never fear – there are plenty of individual health insurance options available to you. You can either do some research on your own, and buy directly from a large health insurance company like Cigna, United Health, and Anthem, or check out the plans on the Health Insurance Marketplace. If you're under 26, you can stay on your parent's plan.
Just take note of whether you prefer a high deductible plan (which costs less per month but for which you'll pay more out of pocket) or a more comprehensive plan (which covers more medical procedures and visits, but has a higher monthly cost). Choose whatever makes sense for your health and well-being. But make sure you do have health insurance: even young people in good health can have a health crisis that could easily set them back several thousand dollars without insurance coverage.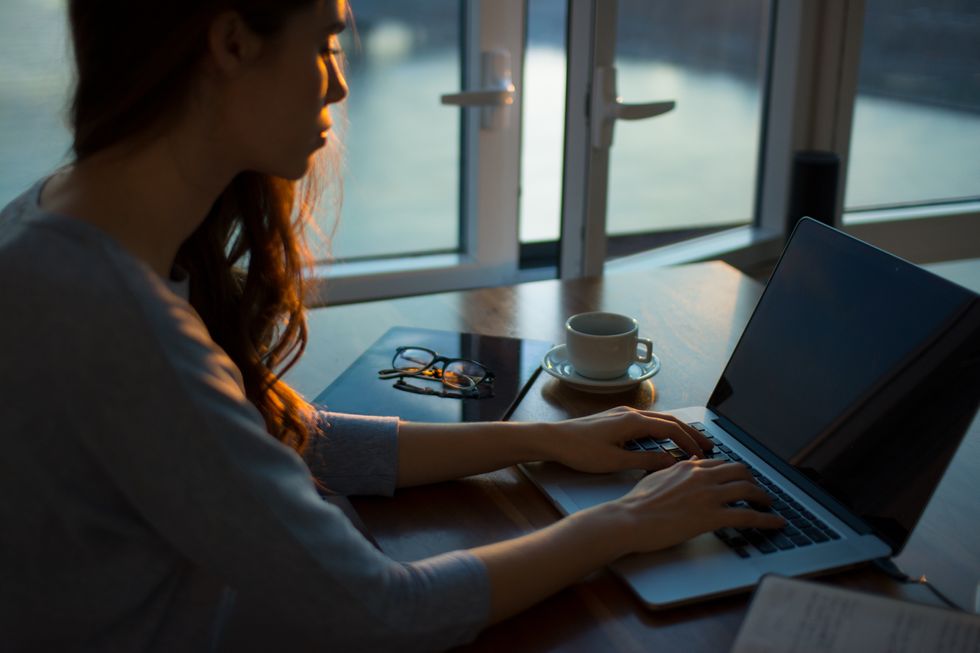 Every tabletop with internet access is now your desk
Go with the flow
Part of the reason freelancing is so appealing is because of the flexible hours. You're the boss, so you decide when you work. That means unlimited vacation time and are the freedom to work around your other obligations, like family. Many jobs don't offer part-time options, and for those craving flexibility, freelance work is ideal.
However, the flip side to the flexibility is that cash flow is often irregular. Some months you'll be overwhelmed with work, others you'll have a bit more free time than you anticipated, or wanted. If you can cobble together long-term contracts with your customers, you'll be assured a more regular income, but for the most part it's catch as catch can. This type of lifestyle can be enlivening to some, and anathema to others. It depends on your appetite for stability and risk.
You're the boss…in every aspect
Relying on freelance income means the buck stops with you. You've got clients who depend on you to meet deadlines and to deliver exceptional results. Working for yourself can be incredibly invigorating—there's nothing worse than working for a faceless company for a boss who really couldn't care less about you—but you should know yourself and how you operate before taking the leap.
For example, you have to be vigilant about managing your time. Some people don't need a boss hovering over their shoulder, asking about their progress. They can focus when they need to and deliver the goods on time. Others find it more difficult to work when there's no external motivation. They need that outside encouragement (read: casual inquiries about how the project is coming) to stay motivated. If your personality type leans toward the latter, it doesn't mean you won't be a successful freelancer. But just keep in mind it does take a certain amount of discipline.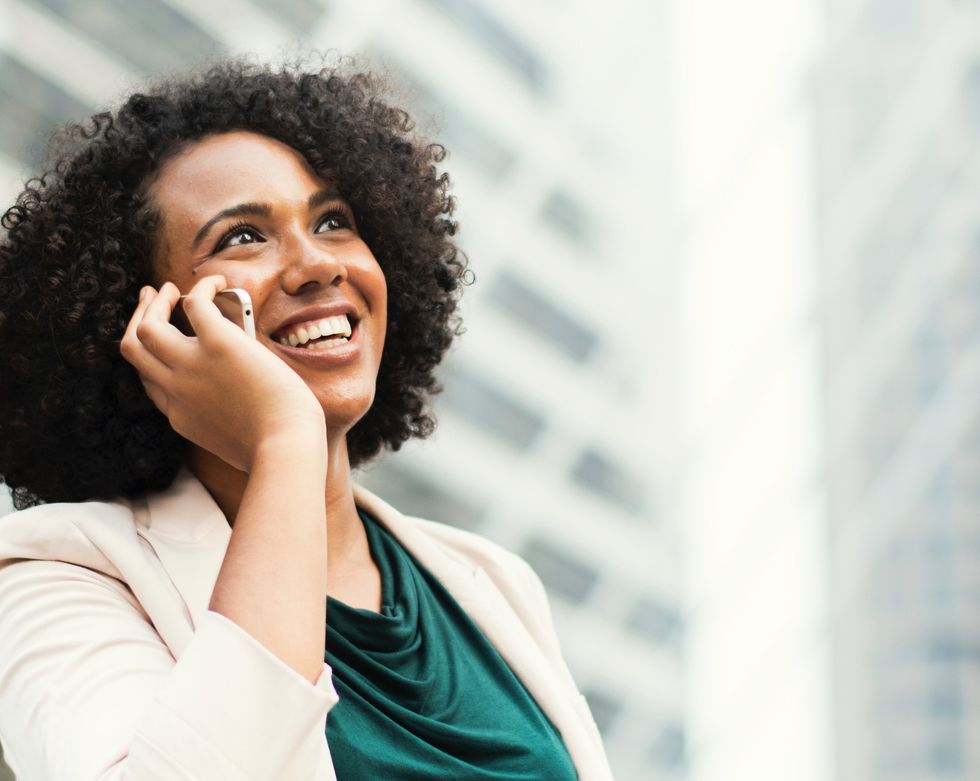 Yes, I'm the CEO
Marketing yourself
So you've got a talent that other people will pay money for. Well done, you! Now all you need to do is find customers—easier said than done.
You can start by tapping your personal network: friends, family, acquaintances, old work colleagues, etc. Let them know about your new business and ask if they know anyone who might be interested in your services.
Make sure your digital presence is credible and professional. Keep your LinkedIn profile up to date, and either hire a web designer or use a pre-fab site like Wordpress or Wix to create a personalized website where you can send people interested in learning more. Also make sure you're active on social media (everything from Twitter to Medium to Digg, etc.) because you're building your brand. If people don't get to meet you in person, they'll get a sense of who you are from your online presence.
There are hundreds of sites for freelancers looking for work. Depending on your service, you can apply to be part of Toptal (for experts in their field), or set up a profile on 99designs (for designers), Contently or Freelance Writing Gigs (for writers), or a whole host of others. This is when having a website also comes in handy, as you can use it to showcase your body of work.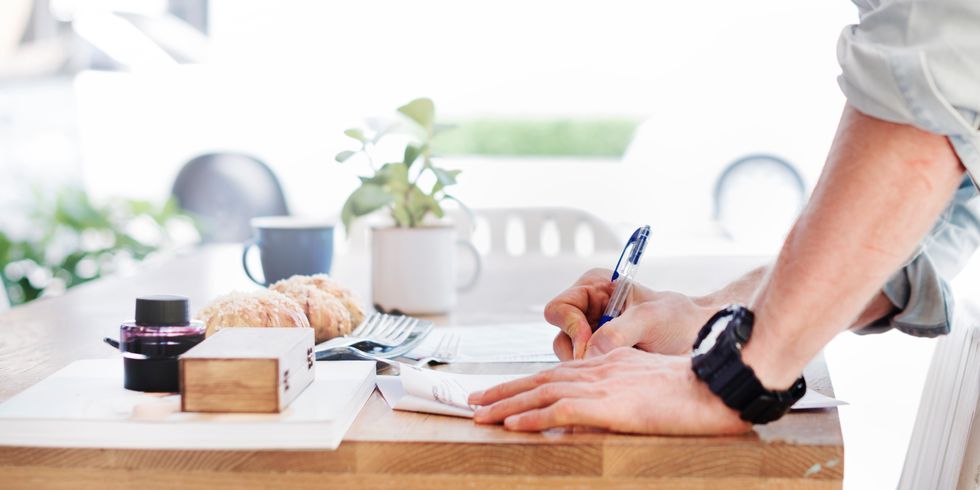 No more 9-5! You choose your own work/life balance
Being a freelancer isn't for everyone. Try getting some freelance gigs on the side to supplement your regular income to get an idea of what it's like. If you find yourself itching to work on those projects and excited to get more of them, perhaps a freelance work life is truly your calling. And you have to admit: being your own boss is pretty awesome.