Getty Images
It can be a real struggle to stay healthy at the office. It's tempting to eat out every day for lunch, or to grab something quickly which isn't always the best option. Processed snacks fill up vending machines and seem like they're taking away your choice to eat something fresh. It's hard to consistently eat well, but here are some great tips for clean eating and saving money by bringing your own food to work.
Make It Convenient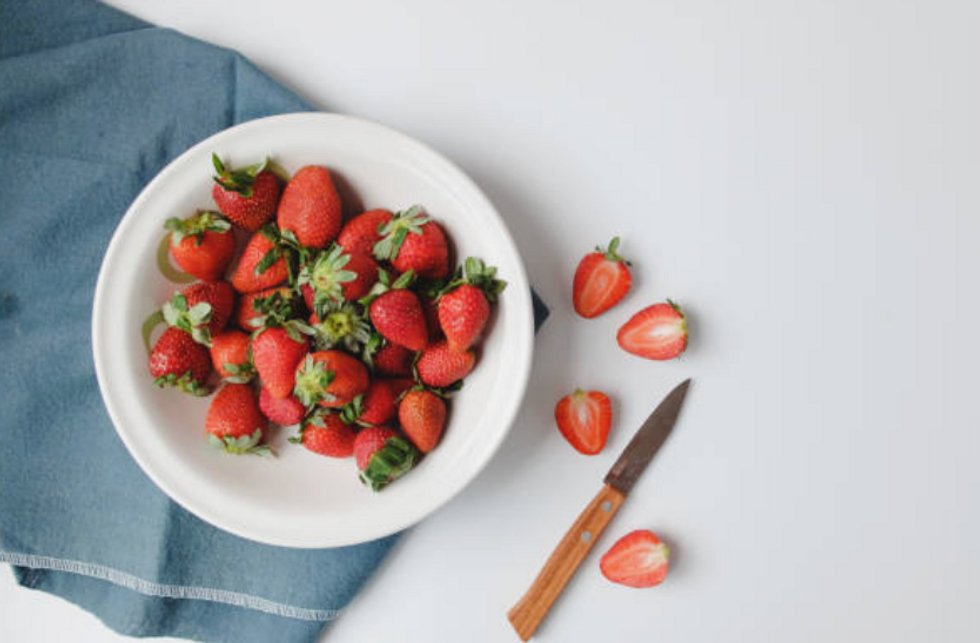 Keep healthy foods at the front of your fridge and junk foods at the back.Getty Images
Eating healthy can be a huge pain, but if you lay the groundwork it can be a lot easier. People eat what's convenient because that's the way our brains are wired. If the easiest thing to eat were also the healthiest, you'd see a big difference in your habits. Cut up big bowls of fruit salad and take some to work to snack on, bring healthy alternatives to chips like carrots and hummus, and always check your processed food labels to make sure your 'healthy' granola bar doesn't have twice the sugar of a can of Coke. A big help with convenience is meal prepping so you can just grab your lunch on your way out.
Prepping Is Key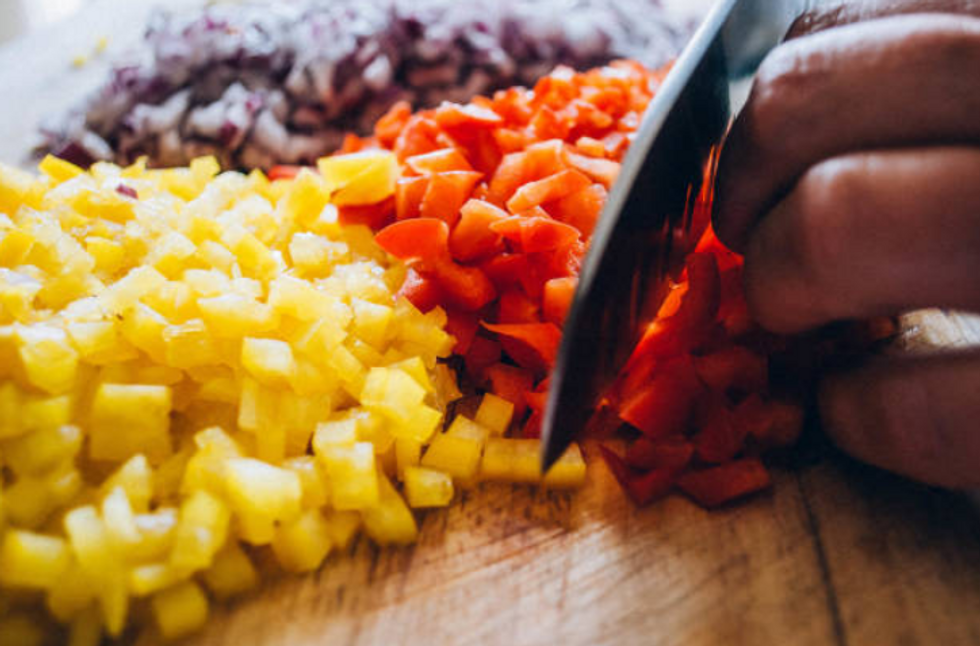 Prep in stages or all at once. It's on your schedule. Getty Images
Prep can be the worst part of making every meal. It takes up the bulk of the time. Still, it's crucial to make healthy meals in advance and luckily, there are different ways to do it. You could break it up so that you don't have to do it all at once, or you could make a big day of it. I find it easier to clean and cut up a whole container of strawberries and leave them ready in the fridge rather than clean a handful of strawberries each time I want a snack. It takes more time in the moment, but the rewards are substantial throughout the week. Yes, prepping also includes making a shopping list and planning the type of meals you want and what you need to buy. It's a process, but it's something you get better at with practice.
Give Your Meal a Home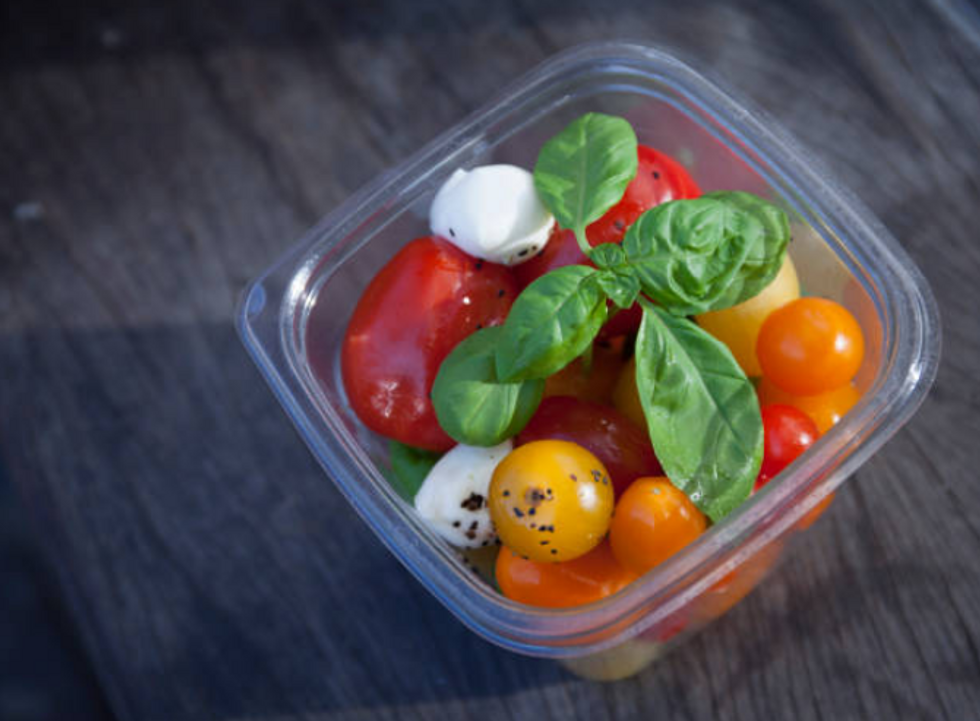 Use Tupperware containers to prepare several meals for the week. Getty Images
Invest in your Tupperware if you want to bring your own lunch to work. If you have a nice set of containers, you can meal prep multiple meals for the week, and you don't have to worry about needing to wash the one you used the day before just so you can repack your meal for the next day.
Mix and Match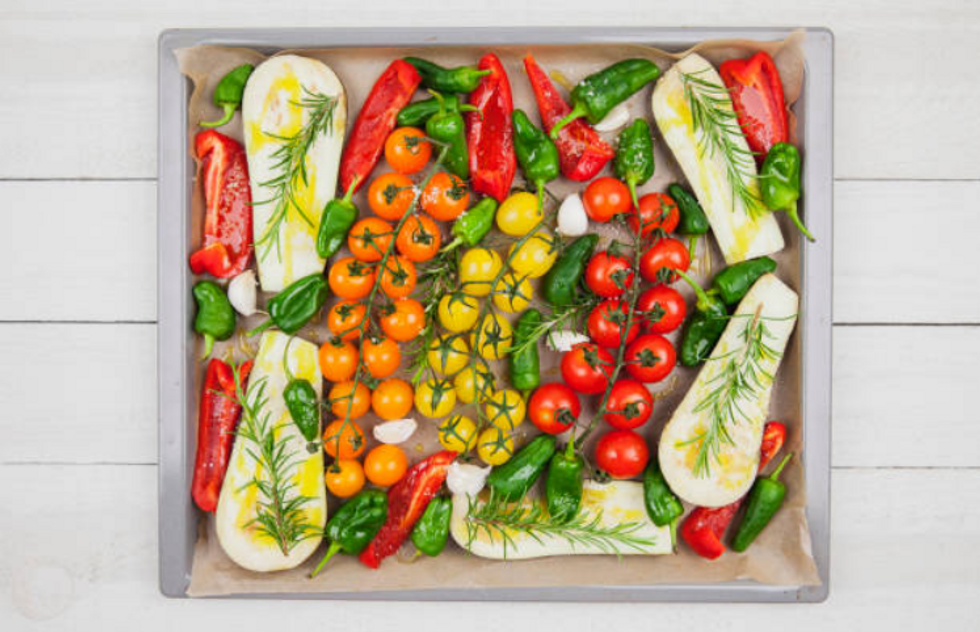 Roast veggies and meats together to save time and make multiple meals. Getty Images
If you get easily bored eating the same meal for lunch every day, learn how to prepare foods you can mix and match. Make more than one type of meat, grain, and vegetable, and rotate the combinations. This variety will make it easier to get excited about your lunch and cut down on the craving to eat out. You don't have to prepare a lot of each item, but be mindful of things that will taste good with a different range of sides.
Bring Your Own Snacks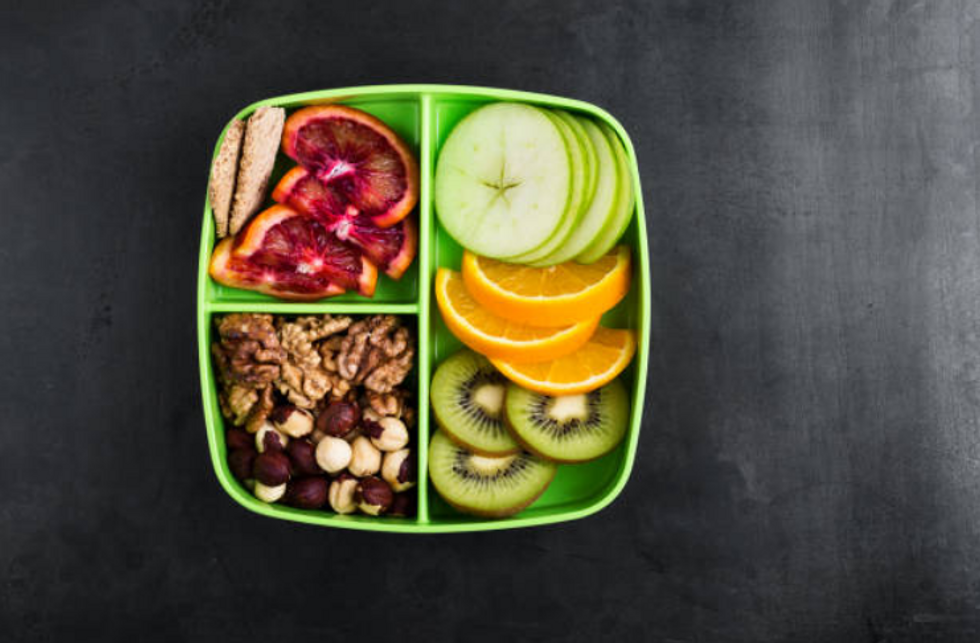 Nuts and fruit provide a healthy energy boost that won't make you crash.Getty Images
If you suddenly can't make it to lunch and you're too hungry to go on, then you're going to rush to grab whatever snack you can find. If you pack your own snacks and have them on hand, then you don't have to worry about being forced to make unhealthy choices. A bag of nuts kept in your desk drawer won't go bad quickly, and bringing fresh fruit and veggies each day will be a nice reprieve from salty processed snacks.
Making healthy choices is difficult in our modern culture, and especially in our modern workplaces. If making better selections is important to you, then learn to love the groundwork and all of the benefits it brings.
Good luck and happy prepping!
Getty Images
If you're building a first aid kit, there are a couple of important things to take into consideration. Your comprehensive personal needs, the kit's placement, and situational supplies are all key. You want to make sure your gear is not only fully stocked with the things you need but that it's conveniently placed and easy to get to when you need it. Following these guidelines, you can make sure you're building the best protection possible.
Making A Kit Your Own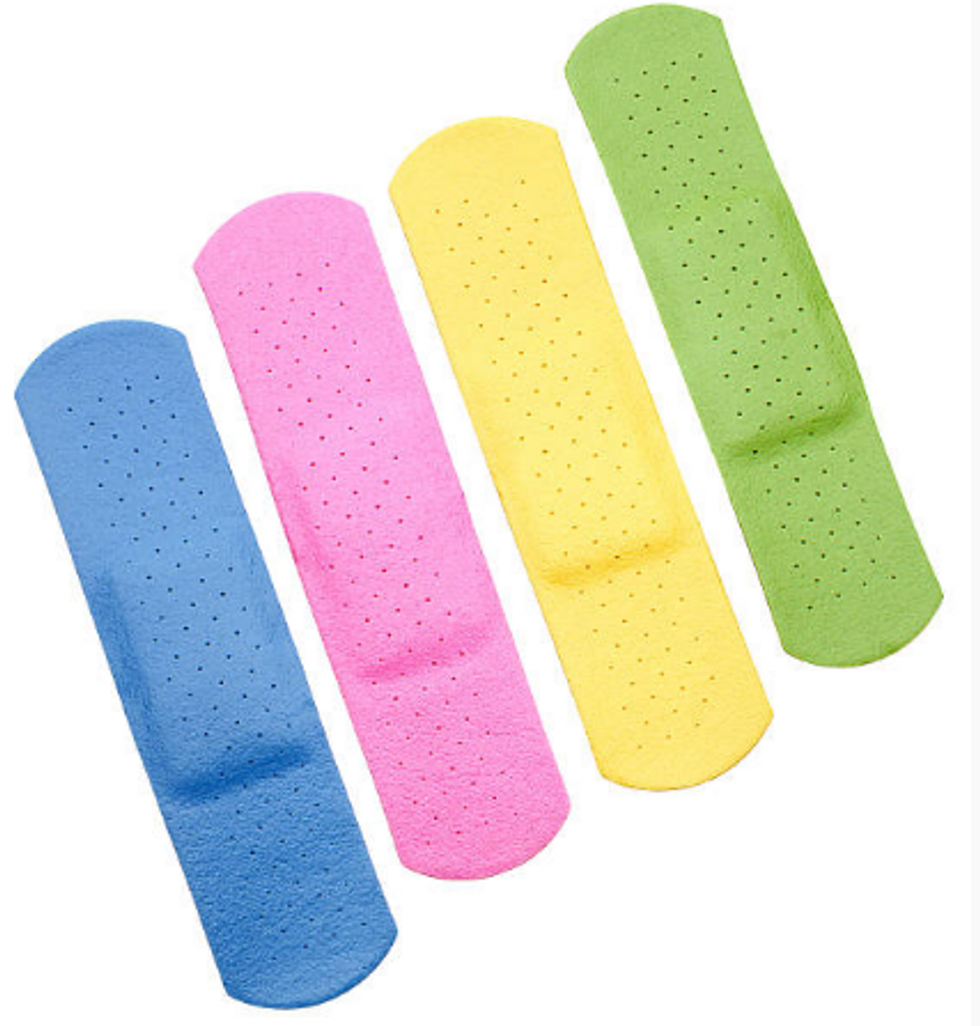 Cover wounds with a little color.Getty Images
It's easy to buy a basic first aid kit, and there are plenty of distributors from the Red Cross to Amazon to your local drugstore. These include things like bandages, antiseptic wipes, pain medication, etc. This a fantastic place to start, but if you're looking for a first aid kit that's more personalized, then you should start taking note of your specific needs. If you have medication that you need, whether it's for physical or mental health, then carry a backup of that medication. Be sure to check out the basics of other kits so you don't accidentally miss an important component when building your own.
Making It Fit Your Space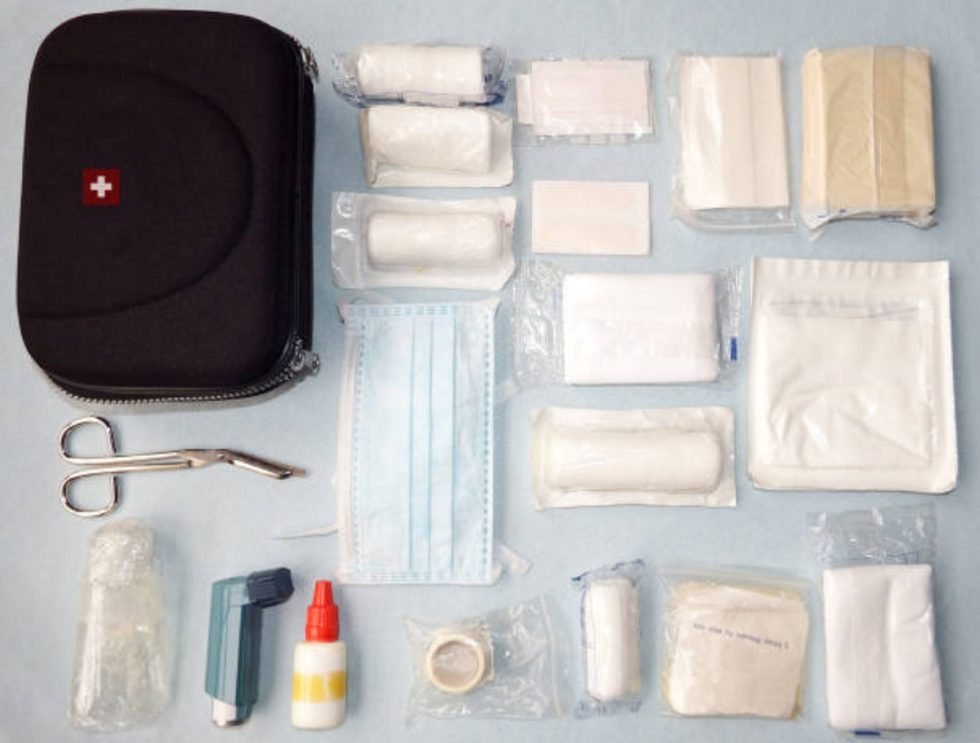 Buying supplies in bulk makes it easier to build multiple kits and keep them restocked.Getty Images
If you're building or buying a first aid kit, you should get more than one, as you never know when an emergency might occur. It's a great idea to design your larger office kit with disasters or emergencies in mind. It's also important to consider your environment and the type of supplies you'll need. If you're packing a kit and in an area prone to blizzards, pack some hand warmers for the cold. First aid is a key element of every earthquake preparedness kit. Simple changes like this can up the usefulness quotient of your personal first aid kit. Disaster kits are much larger and more comprehensive, but adding some disaster kit supplies into your regular first aid can be lifesaving.
Make Sure Its Office-Approved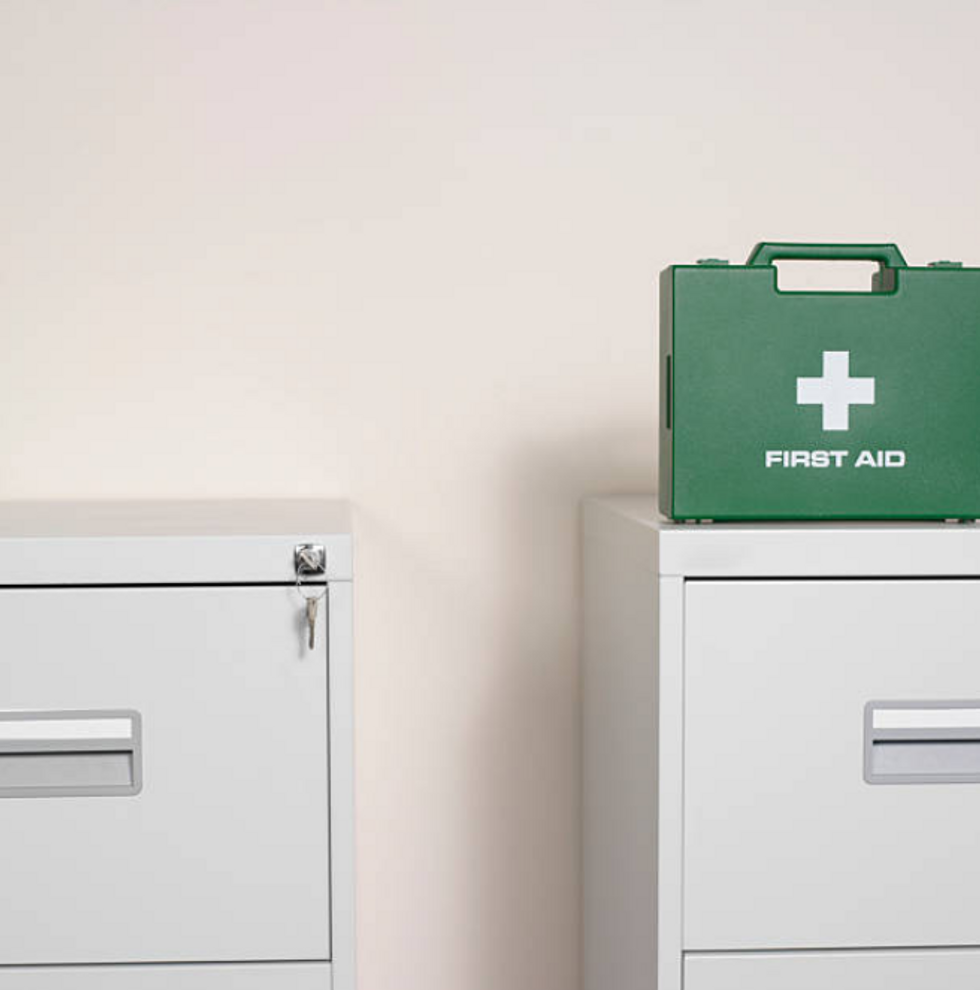 Keep your kit in a safe place where it won't get damaged.Getty Images
If you're making your official office first aid kit, then you need to check the OSHA regulations. If you go to the US Department of Labor's website they clearly list out the mandatory components of your workplace first aid kit. Every office is different, so make sure your kit is suited to your space. Think about where the safest location to keep it is, whether you need a waterproof container or something that can fit into a smaller space.
Making a kit can be easy and is definitely important. Just remember to keep an eye on it because kits are not meant to be forgotten about. Keep the medication and supplies up to date, replenish anything that gets used up, and keep your kit in a safe place away from fluctuating heat, cold, and moisture.
Be prepared and stay safe!
Feng Shui is about manipulating how energy flows through your space. By manipulating this energy you can reinvent your space. Using Feng Shui in the office is all about organizing in a way that makes you feel energized, focused, productive, and powerful. Without making big changes you can retake control. So use these Feng Shui steps to harness your offices' chi for your success.
Step 1: Declutter Your Desk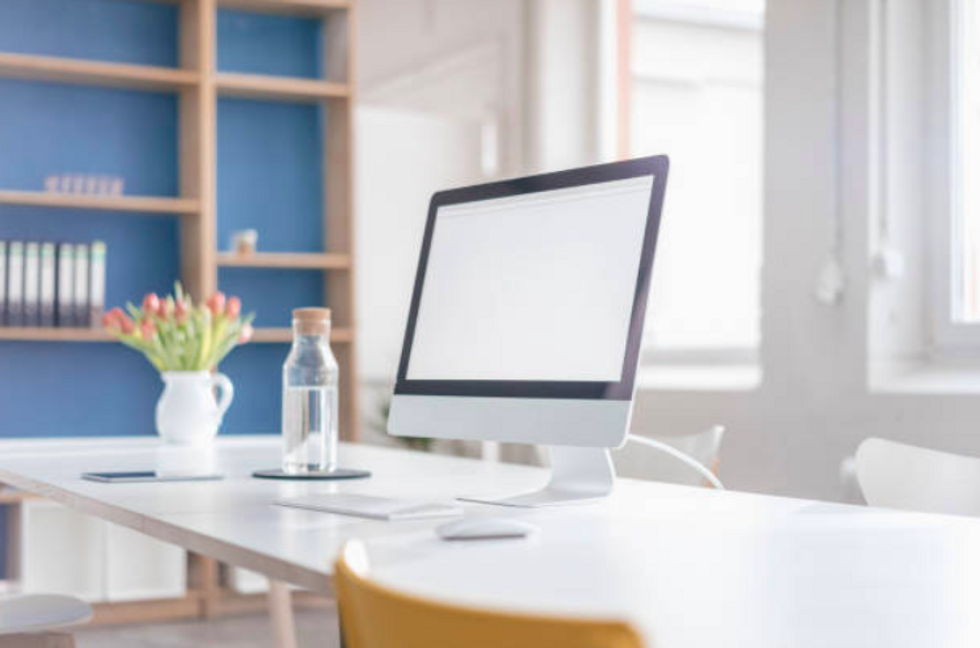 getty images
The first thing you need to do for any Feng Shui is to declutter. If you want to manipulate your space's energy you can't have anything blocking or clogging it up. There's a mentality that if you have everything on the surface you'll find it easier but it really distracts you and slows you down. Cluttered desk = cluttered mind so take everything off the surface and organize it out of your sightline.
Step 2: Find Your Power Position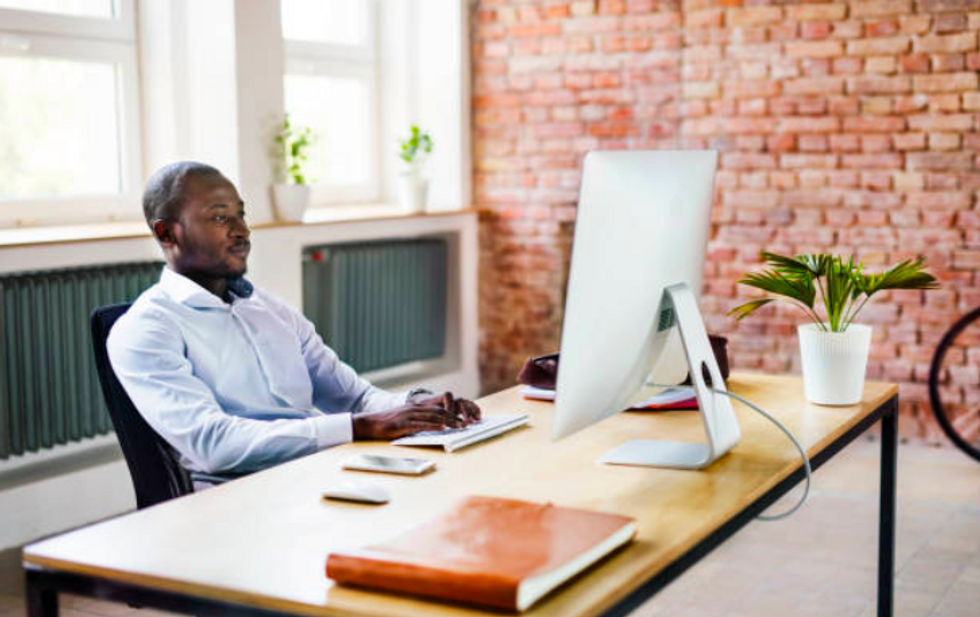 getty images
A principle of Feng Shui is that your chair should always see the door. It makes sense why that's the command position, because you have heightened awareness of your surroundings. This isn't typically possible for a cubicle so make your space your own by creating a barrier. You don't want to be face to face with anyone.
Step 3: Consult the Bagua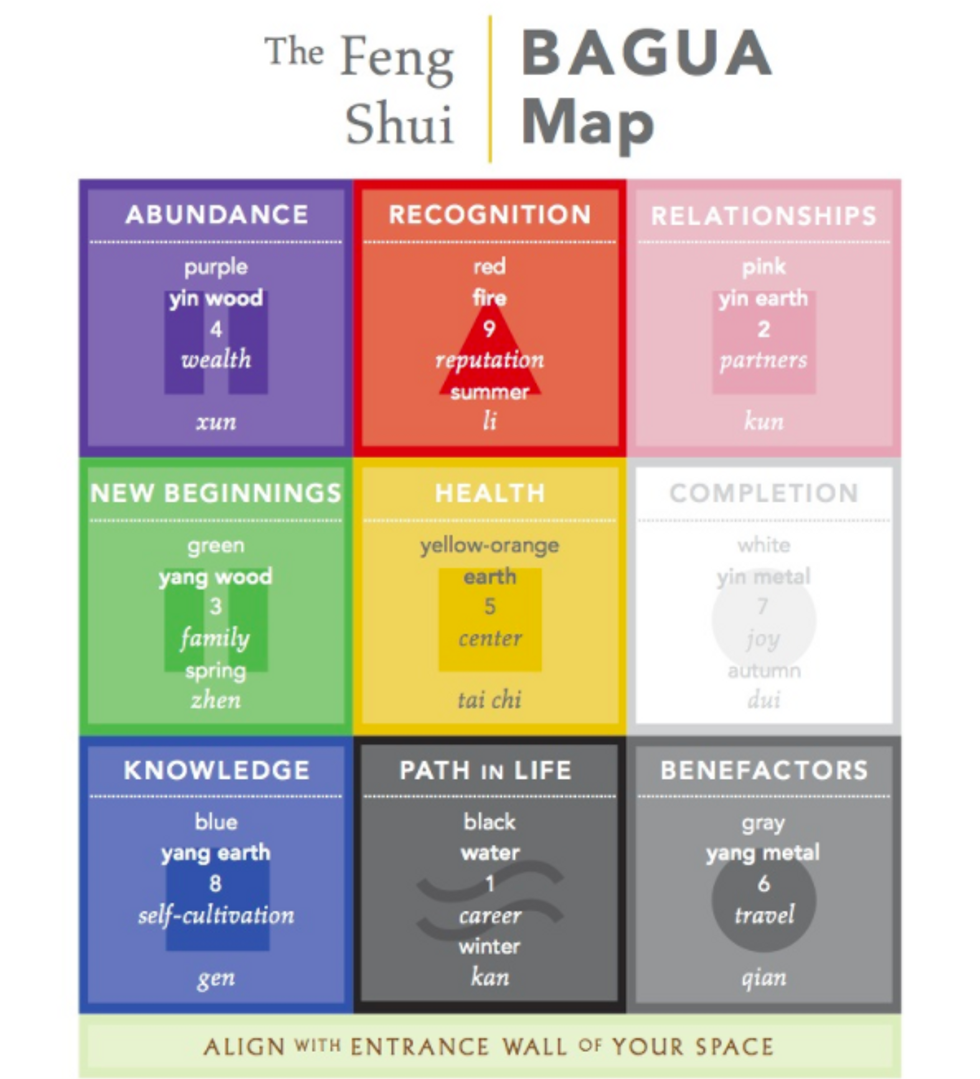 angie cho
A bagua is an energy map that will help you organize your space by bringing the power of intention. There are two different styles so pick which one is best for you. It's all about inviting energy into specific areas that you want to focus on in your life; ie. wealth, family, creativity etc. To use the bagua make a simple map of your space then break it up into 9 equal sections. You then place significant objects in the corresponding area. A plant can invite in wealth, a photo of a loved one can help your relationship, and it's all about exploring what is important to you. You can do this over your entire office, or on your desk.
Step 4: Bring Nature into Your Space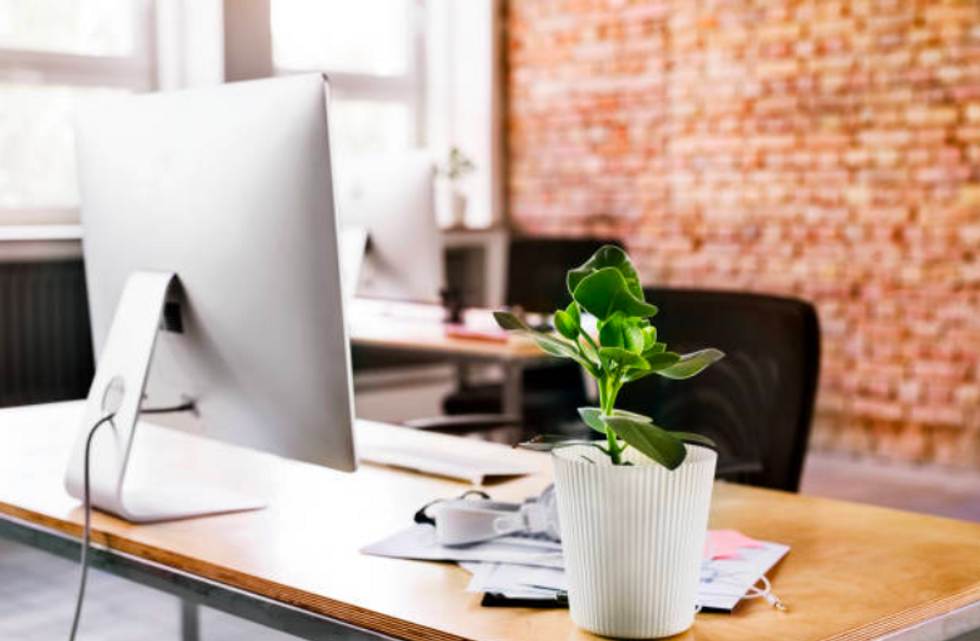 getty images
Plants, running water, and elementals are a crucial part of Feng Shui. They invite life into your space and living plants help the chi flow around while also filtering out air pollutants. If you don't think your office could sustain a plant check out this fantastic list of options. Water can be tricky and if you can't have a fountain consider artwork that is H2O inspired.
Step 5: Make Sure There's Balance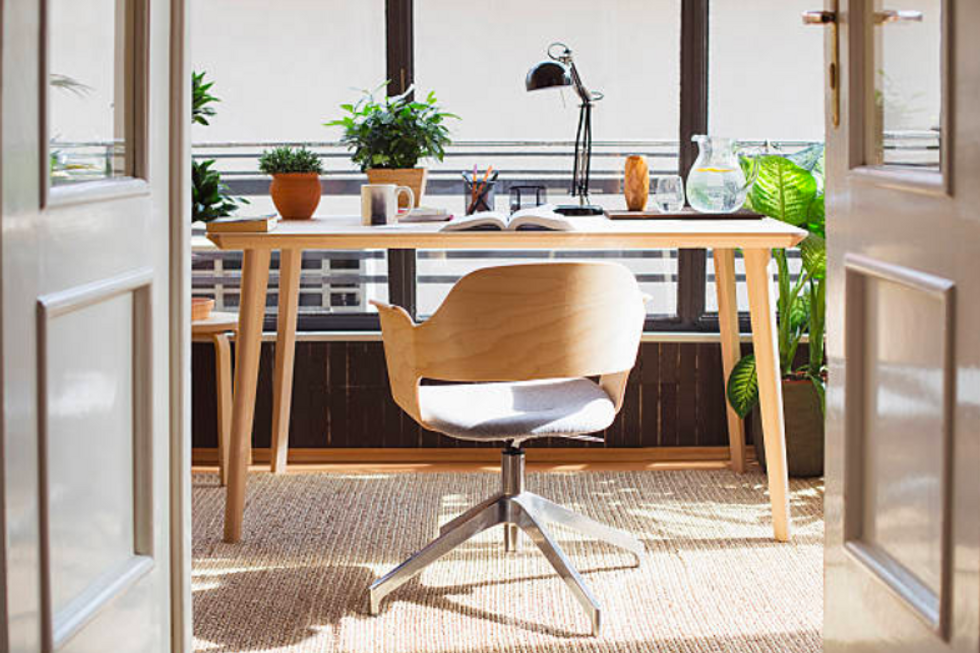 getty images
Balance is key so make sure that everything is in harmony with each other. To do this you should think about all different kinds of balance. The forces of yin and yang can be seen as more than darkness vs. the light and are often equated with feminine and masculine energy. The elementals wood, earth, metal, fire, and water should also be balanced in your office. Most offices start out full of fire and metal, namely the lights and your computer or filing cabinets. To balance you need to bring in elements of wood, earth, and water for a calming and focusing effect. Plants work wonders. Earth and water colors or artwork are great substitutes for real nature. Remember it's your office, so do whatever feels right to you.
If you follow these 5 simple steps you are sure to increase the energy flow of your office, bringing in positivity and harmony. This can help you stay focused, energized, and inspired in an otherwise stifling environment. Use these tools to help you achieve your optimal Feng Shui so that you can achieve all the success you deserve.
Life in your 20s is very different from life in your 50s. You aren't in the same place each decade of your life and your financial needs change. There are constant good decisions like don't spend more than you can afford, save up for a bad day, and so on but what about the advice that changes? Here are some of the best pieces of advice for each decade of your life.
00s-10s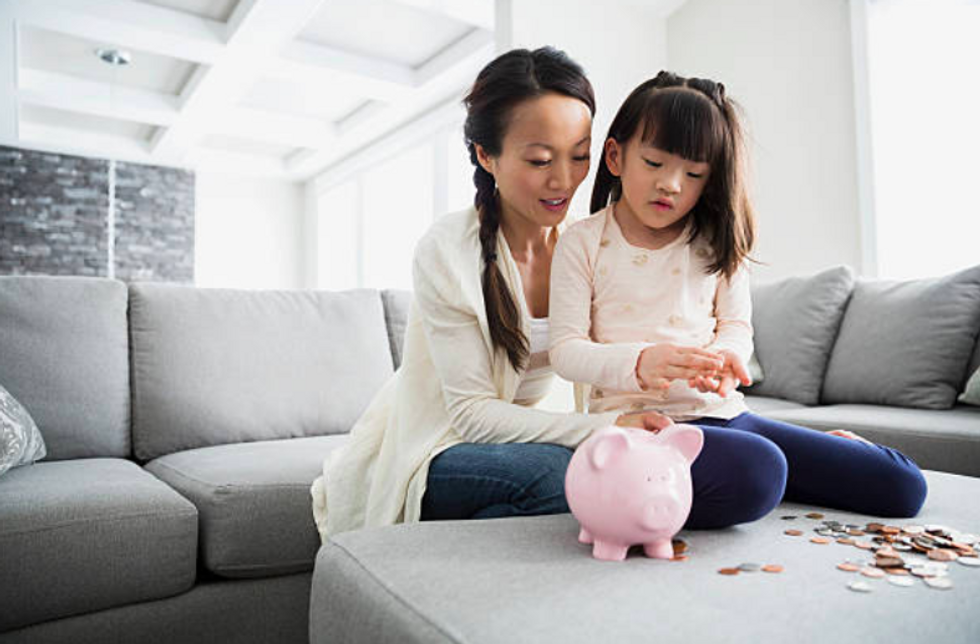 Welcome To the World of Finance
Get yourself a piggy bank to start and make sure you're saving up! Collect your allowance and gifts in there. Once you're a little older get yourself your first job. If you have the ability to have your own spending money that's great but don't spend it all. You'll start college and want to have some of your own money that won't go just towards groceries. If you start saving when you're young you won't regret it.
20s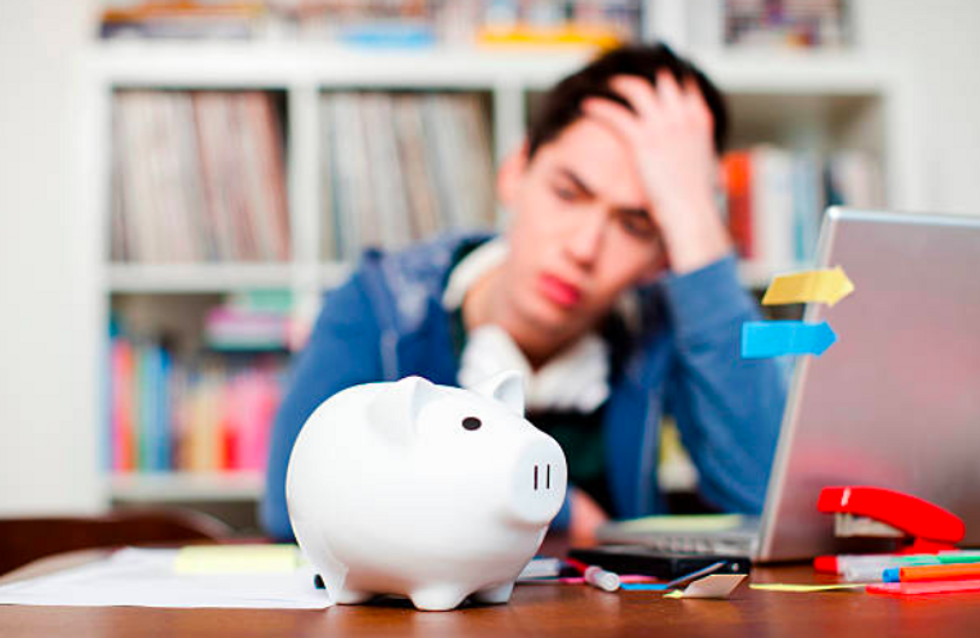 Learn How To Budget
Learn the difference between your wants and your needs with a good budget. Find your daily and monthly expenses to see how much room you have to work with. The easiest way to do that is to download a budget app that will keep track of everything you spend, even the things you forgot about. Find out where your money is going, and see if it's being allocated properly. You might think that you have some spare cash and can buy yourself something nice, but are you saving anything for the future?
Make a Debt Plan
Student debt is a crushing reality for most young people, do you have a plan to pay it back?
You can't let it linger or grow to ruin your financial future. Work the payments into your budget and find some strategies that will help lift the burden. Check out these strategies for repaying student loans and try your hardest to keep up with the payments. Automatic payments can work wonders for taking some pressure off on remembering the bills.
Build Up Credit
Get a credit card, get a credit score, and pay back everything you buy on time. It's as simple as that if you want to have a stable financial future. Don't buy something you can't afford, and if you need to make sure you are paying it off responsibly each month. Your credit score will control your future with loans, banks, landlords, and more. Whatever you do, don't forget to pay the bills and have it destroy your credit score before you even start. Once again, automatic payments are the way to go.
30s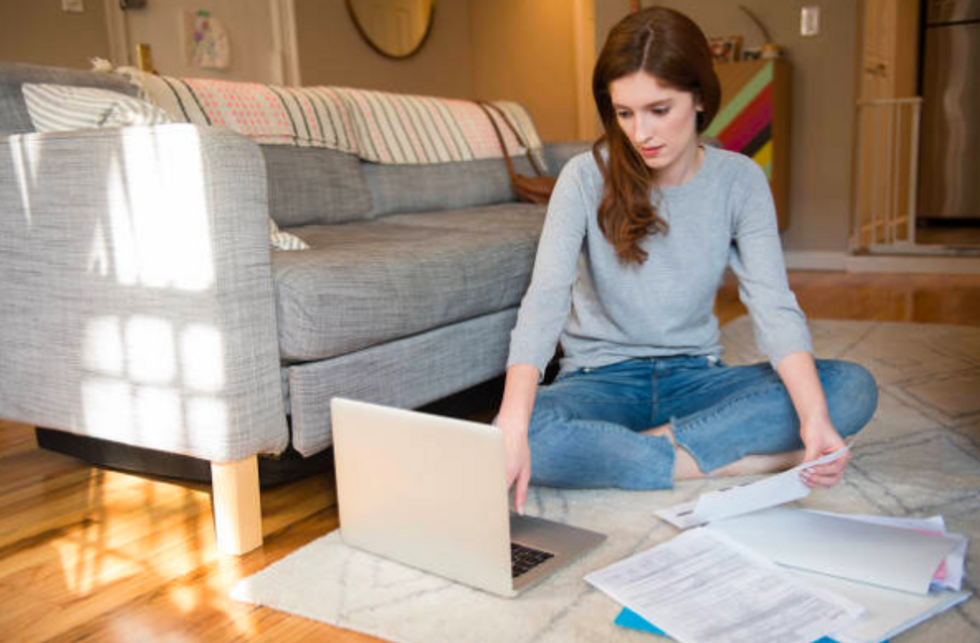 Rethink The Budget
Your life is different than your 20s. You have more belongings, you might be making more money, and it's time to rebudget. Increase the money going towards your emergency fund savings. Adjust your insurance to make sure you have adequate coverage and are getting the best deal. Make sure you're staying on top of your debt repayment plan. You have kids, or are they on the horizon? Make sure there's room for them in the budget, and not just the immediate needs but their future college funds.
Start Saving For Your 401(k)
Nearly half of families don't have any retirement savings. Hopefully you've started saving in your 401(k) by matching your employer's percentage, but it's time to bump that up. Experts recommend saving 15% or more of your income for retirement. If you contribute now every dollar you withdraw in retirement will be taxed at your ordinary income- tax rate, aka its some tax-free income in retirement.
Diversify Investments
Once you have your budget covering immediate needs and a percentage saved for emergencies you can invest for the future. Do your research and find the best options for you, your investment portfolio, and your family. Don't stretch yourself too thin and make sure you aren't taking risks that you can't recover from. Here are some great tips, and potential investments.
40s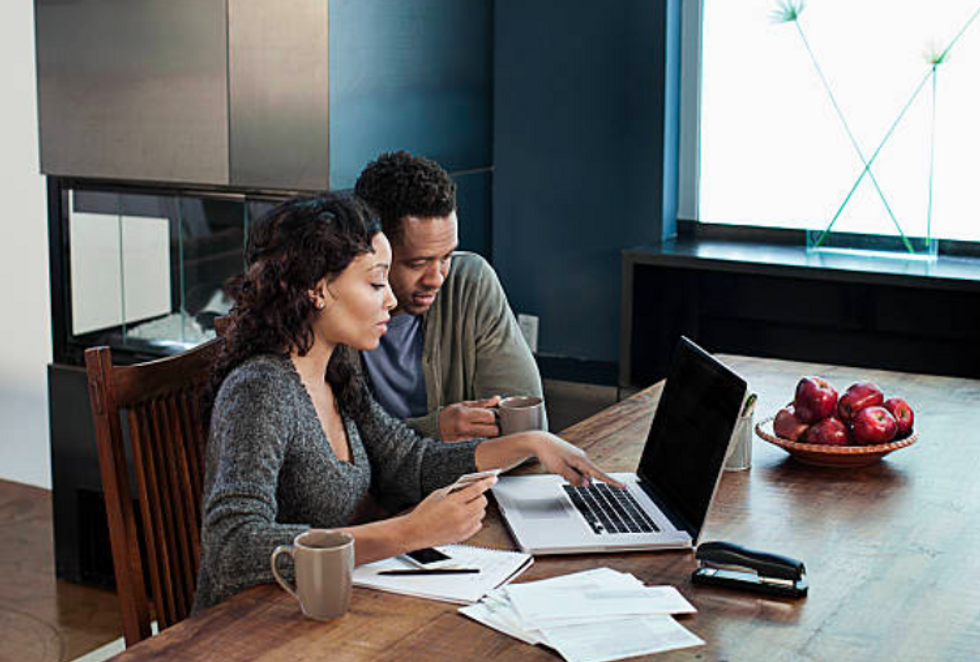 Keep Up The Good Work
Make sure you're adjusting your budget for your needs without indulging in lifestyle inflation. Paying your bills on time is just as important as it was in your 20s and 30s to make sure you still have a great credit score. If you've been saving up for your kids college funds and weddings remember to not stretch yourself over to the retirement funds.
Get Estate Planning Help
It's time to set up your will. Sure you may feel young and healthy now, but you want to be ready for whatever might be coming your way. Think about your retirement goals, the future allocation of your assets, and your power of attorney and health care proxy. Organize the chaos before it becomes any sort of problem.
50s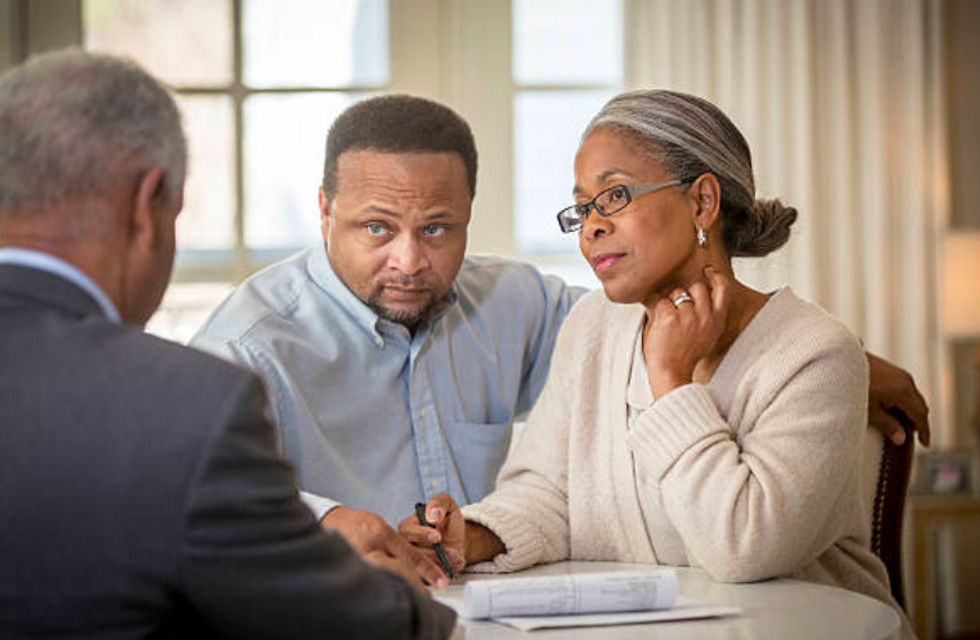 Consider the Kids
You want to make sure everyone has a financial future, and if you are making sacrifices for them that you can't get out of nobody benefits. You can't borrow the money back for retirement or medical needs once its gone. If everyone is moved out, consider downsizing to a smaller place. The upkeep will be cheaper and you can look at places in a lower tax bracket. If your situation has changed, consider taking another look at your will.
Keep an Eye on the Finish Line
Retirement might feel like it's close enough to touch or miles away depending on your financial situation. Hopefully you've been saving and can just keep investing in your 401(k). The government wants to help you save for retirement and once you're 50 you can save more tax-free in IRAs, Roth IRAs, and health savings accounts.
60s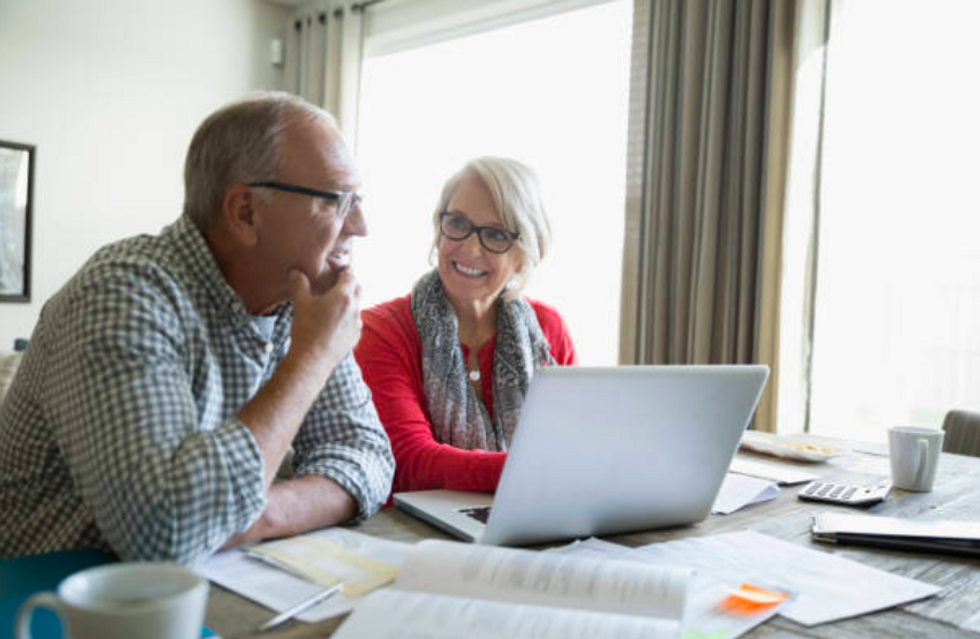 Reevaluate Your Situation
Return to the diversification of your portfolio and adjust your assets. When you near retirement it's a good idea to make more conservative investments while staying aware of inflation. If you've been saving, investing, and budgeting then you should be in a good place. Obviously accidents and illnesses happen and that can throw everything into chaos, but if it takes you a little longer to get to retirement don't judge yourself. Everyone gets there in their own time.
No matter what decade you're in there is a lot to learn about how you can make your financial situation better. It never hurts to think ahead and compile a long term plan. Take your time, do your research, and when you can try to consult an expert to ensure your future success.