Thanks to the passage of the CARES Act, many Americans can expect a $1,200 check (or slightly less, depending on your income last year). The Internal Revenue Service is responsible for making these payments, either by mail or through direct deposit. If you filed your taxes last year and opted for a direct deposit option for your refund, you can expect to receive your stimulus check that way. If you opted to have your refund mailed to you, that's how you'll receive your check (likely much later than those who opted for direct deposit). Of course, making sure that every eligible tax payer receives this check is a very large task, and experts have warned that the IRS' antiquated system may struggle to handle the task.
If you aren't sure about the status of your relief check, you can use this tool to check. Unfortunately, over the weekend, many people found themselves unable to access their payment status through the tool. When these people entered their information through the portal, they were met with a "Payment Status Not Available" error.
While it's possible that you're receiving this error message because you aren't eligible for the relief check, there are several more reasons you may be receiving it. Luckily, the IRS updated their FAQ's with more information on the subject.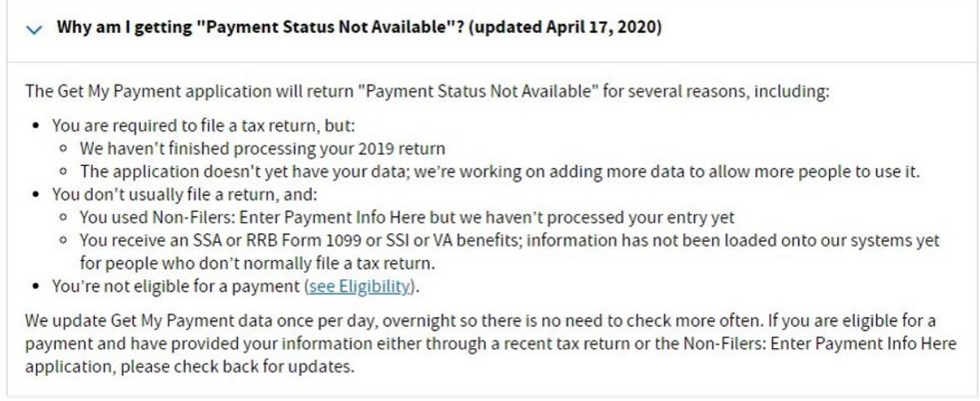 According to Forbes, a likely reason for receiving the error message is simply that the IRS hasn't finished processing your information: "In other words, they don't know your status because they haven't fully processed your information. If you recently filed a tax return for 2019 or used their Non-Filer form to give them your banking information, they just haven't processed that new information yet. It also doesn't include information for those who receive benefits through Social Security or Veterans Affairs."
Regardless of the reason for the error message, all you can do it continue to check the portal once a day for updates.
<
If you work in an office, chances are you use the instant messaging program, Slack. Slack is an excellent work tool, as it allows you to make necessary communications without having to hear your colleagues actual human voices. Have a question about a meeting but don't want to take your earbuds out to ask the person sitting 3 feet away? Slack it! Can't believe that asshole Jerry drank the last of the coffee again and want to complain to the only coworker you can tolerate? Slack it! Want to give your boss a quick heads up that you'll be late because "your train was delayed" (you stared out the window and contemplated moving to the mountains of Peru for a full 25 minutes before getting dressed)? Slack it!
Whatever you use it for, Slack can streamline office communications and help a workplace run more smoothly. But are you sure you're using it to the full extent of its abilities? We've compiled a list of our top Slack hacks to help you get the most out of your closest friend at work: Slack.
Command: /remind
Slack can be a great place to keep a to do list. Just enter /remind into any text box, and you'll be able to build a list of reminders only you'll be able to see.
Command: /gif
While this isn't exactly a tool geared towards productivity, it is an extremely important feature. If you type /gif into the textbox, and then any series of words, Slack will generate a related gif. Warning: it might be an unexpected result, so probably think twice before using this command with your boss.
Text Format Commands:
Surround a word or phrase with *asterisks.* to create bold text.
Place _underscores_ around a word or phrase to italicize.
To strike out certain words, use ~tilde~ around the text you wish to cross out.
Use select "Shift" + "Enter" to add a new line to your message to create lists. To add bullet points, select Opt+8 (Mac) or Alt+0149 (PC).
Blockquotes: To add angle brackets at the start of your message for indents and quotes, type ">" to indent a single lines or ">>>" to indent multiple paragraphs.
Code blocks: To display a section as inline fixed-width text, use single `backticks` around the selected area. To create a block of pre-formatted, fixed-width text, use triple ```backticks.```

Command: /msg @user [your message].
A lot of slack communications happen in channels that contain multiple people, but sometimes you need to ask something that doesn't pertain to the whole group, or you want to gossip about the other people in the Slack group. When these occasions arise, simply type /msg and then the name of the person you want to message with an @ sign in front of it, and then place your message in brackets.

Automatic Commands:

Click on your name in the top left corner of the window and select "Customize Slack." Select "Slackbot" and then insert one or multiple input phrases with commas, and then add a Slackbot response or responses by adding each one to its own line ("Shift" + "Enter").

Command: /collapse and /expand

Use the /collapse command to collapse videos and other files you've enlarged in the Slack window. To expand again, enter /expand to view the images up close again.
Command: /dnd
By typing /dnd in any Slack channel, you can snooze your notifications for as long as you want. Just enter the amount of time you want to be notification free by typing something like: /dnd for two hours.
With these slack hacks, you'll make the most out of one of the best office tools!
China's economy is the second largest in the world, and with America's economy so beholden to it for supply and stability, the affects of COVID 19 reach far beyond the Chinese borders. As the virus spreads internationally, sectors across the world brace for dips in profit. Things will remain uncertain for weeks to come as we wait to see the full impact of the spread of the virus, but for now, these eight industries have been affected the most by the pandemic.
Luxury Goods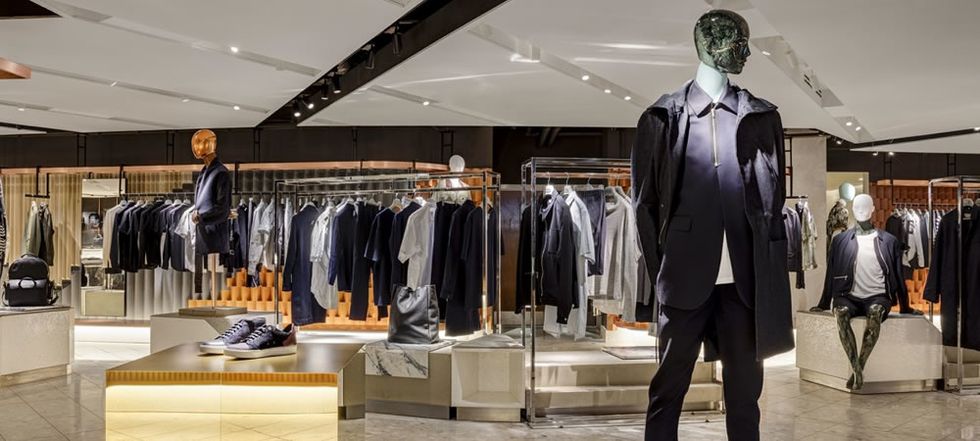 Chinese consumers account for "more than a third of the value of so-called personal luxury goods purchases, which includes apparel, beauty and jewelry," according to Financial Times. Joëlle de Montgolfier, director of Bain's luxury practice, said the coronavirus could have a "double whammy effect" on the luxury sector. "Not only will Chinese people buy less domestically during the key New Year shopping season, they will also have to cancel trips abroad, during which they often buy luxury goods," she said.
Poultry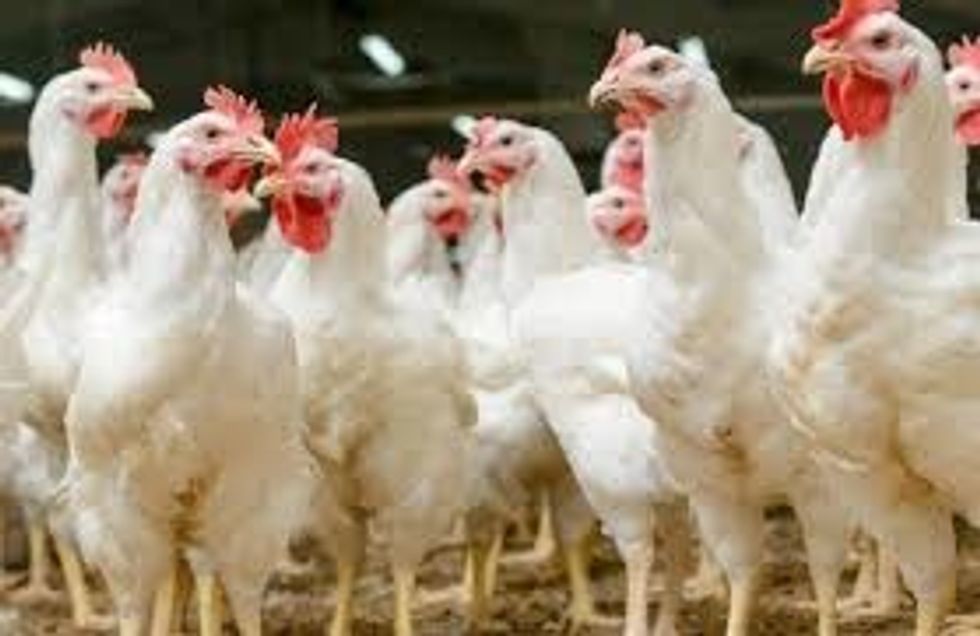 The wholesale price of chicken has dropped as much as 70% in India specifically due to rumors that the virus can be transmitted through eating poultry. Similar drops in the value of poultry have been reported all over the globe, particularly in countries with many cases of COVID-19.
Airlines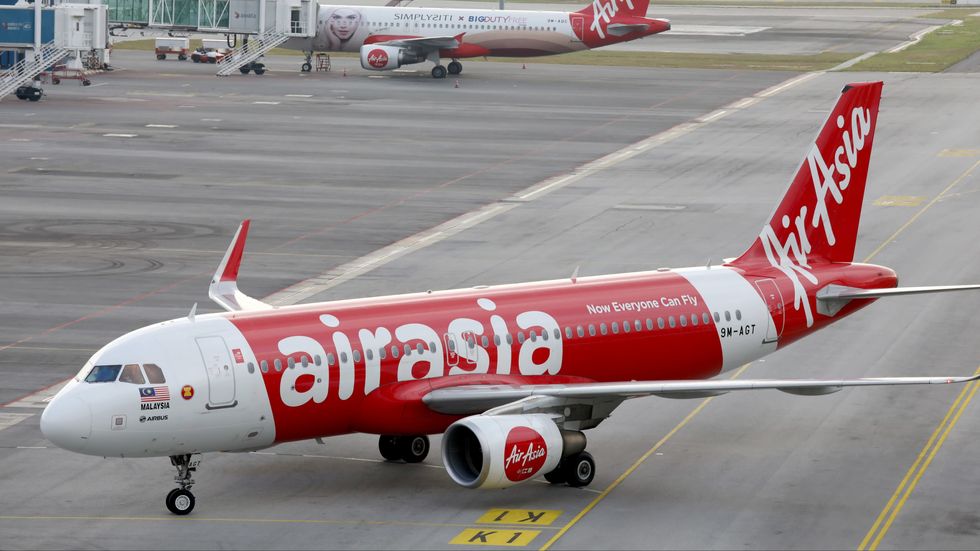 According to the Guardian, "more than 85,000 flights touching China have been canceled in the three weeks since the outbreak closed Wuhan airport on 23 January." While these cancellations have the largest impact on airlines, there has also been a notable decrease in flying globally—not just to China—because of customers fears of contracting the disease. "If people take a view they shouldn't be traveling or shouldn't go to a place or be on planes with people who might have been to certain places, they're less likely to travel," said Andrew Charlton, a Geneva-based aviation analyst. "It's going to have an impact on passenger numbers."
Automobile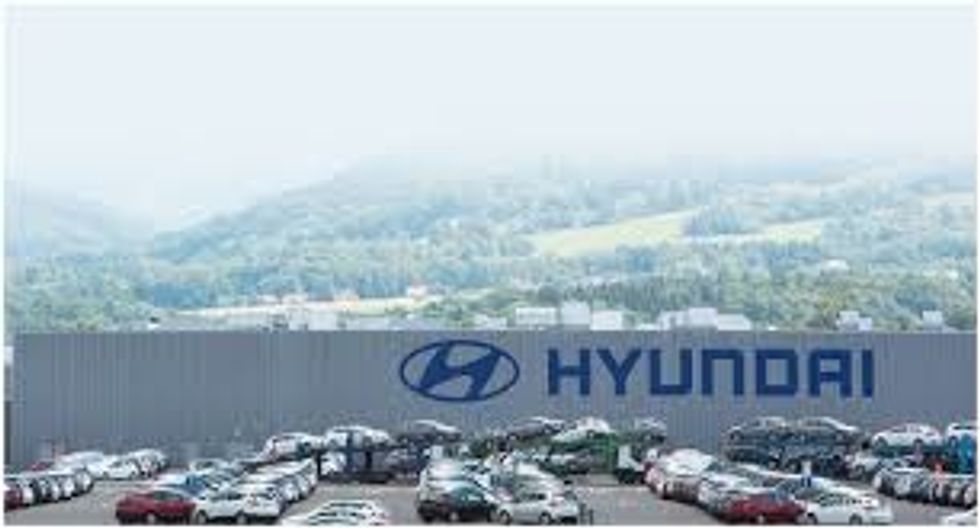 Wuhan (the center of the COVID 19 outbreak) itself is a major hub for the automobile industry, particularly for European carmakers. Renault, Peugeot, Volkswagen, BMW, and Jaguar Land Rover, Honda, have still not reopened factories run with Chinese partners. These delays could be catastrophic to the car industry because "carmakers hold very little stock at their assembly operations, instead relying on just-in-time supply chains that see parts delivered to the assembly plant hours or even minutes before required in the factory."
Oil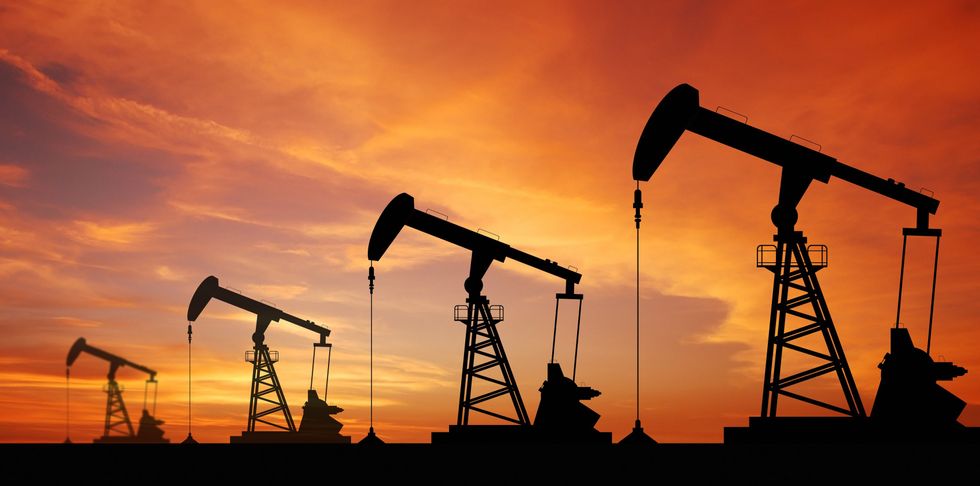 The Chinese were responsible for the majority of the growth in global demand for oil last year, but the International Energy Agency expects demand to fall in coming months for the first time in more than ten years thanks to the far reaching affects of COVID 19.
Cruise Vacations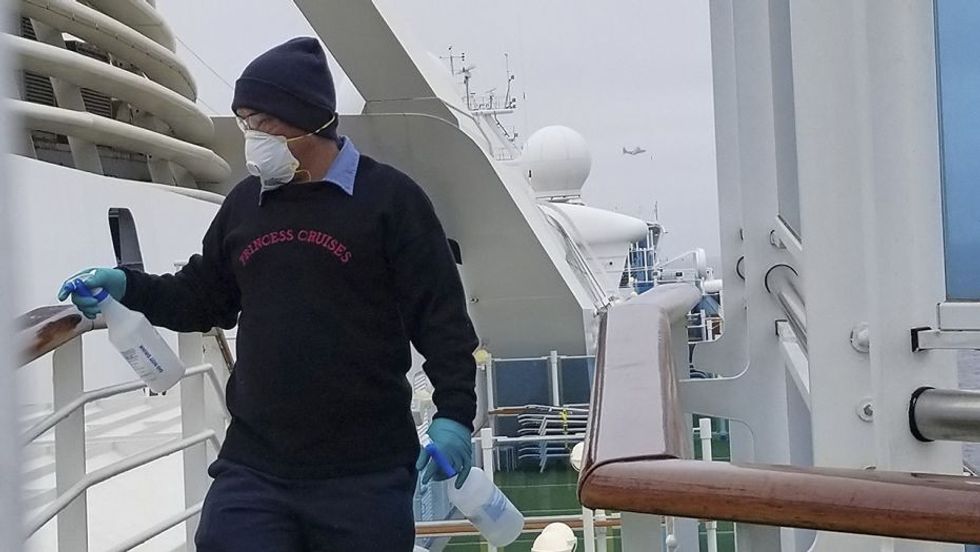 Cases of COVID 19 have been confirmed or suspected on upwards of 5 cruise ships so far, and thanks to the close quarters of these ships, confirmation of the disease results in infected ships being quarantined at sea. Obviously, that makes it an unappealing time to book a cruise, and to make matters worse for the cruise industry the US State Department just put out a statement saying: "U.S. citizens, particularly travelers with underlying health conditions, should not travel by cruise ship." To try to bolster flagging bookings, many cruise lines are now offering major discounts and lenient cancellation policies.
Leisure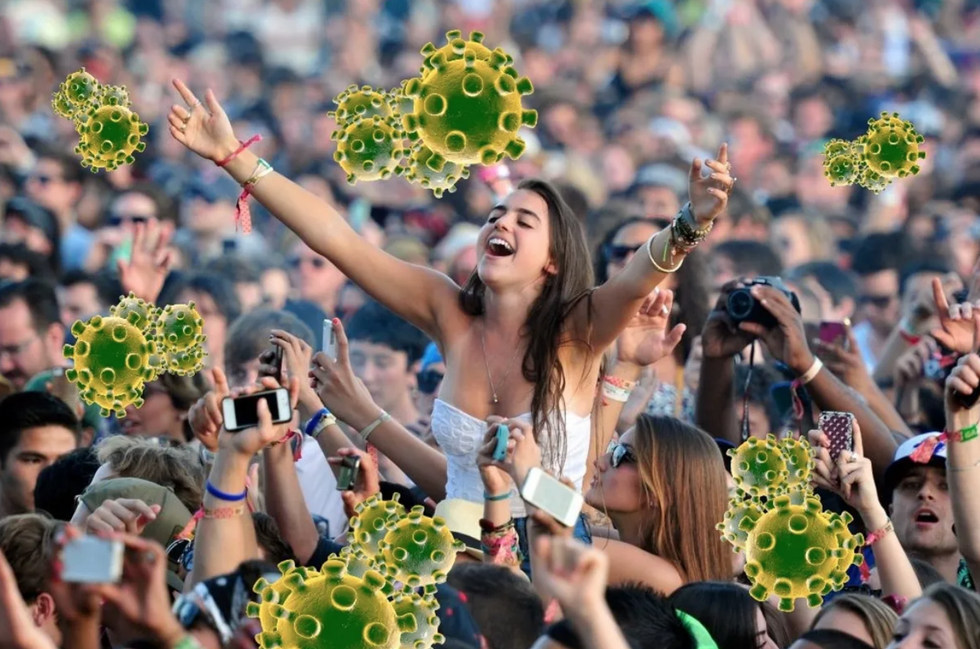 Coronavirus fears have already canceled SXSW, a major American music festival, and it's likely that more festivals will be called off in coming months. The music industry isn't the only leisure activity being affected. Macau, a popular destination for gambling off the coast of China, reported an 80% dip in visitors from China compared to the same day last year. As COVID 19 continues to spread, it's likely that casinos, concert venues, sporting events, theme parks, movie theaters, and other destinations for leisure activities will close their doors across the world.
Banks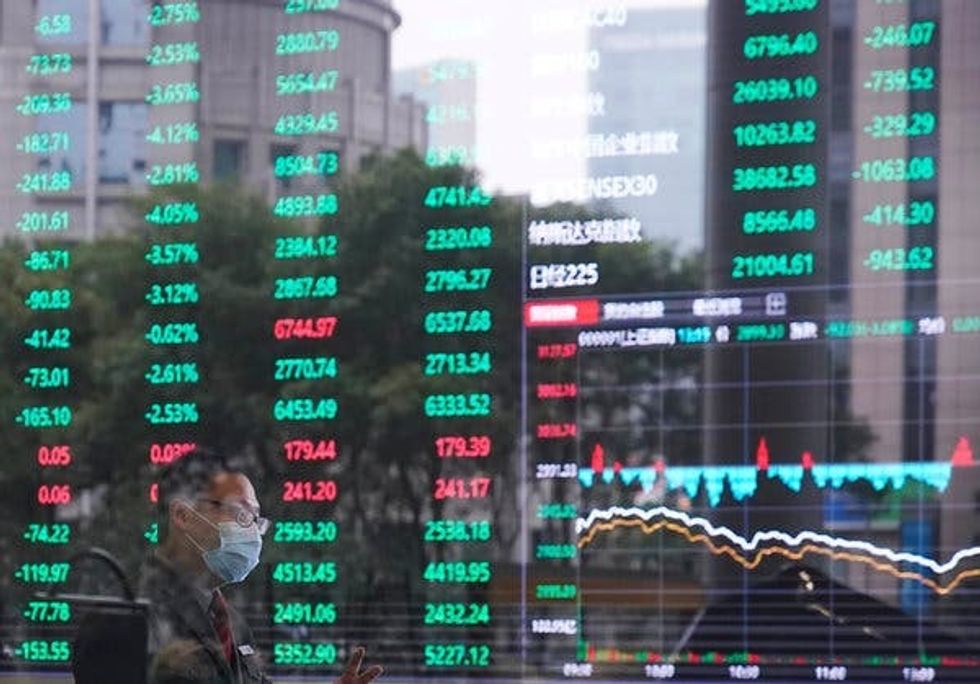 Analysts expect the virus to have a major impact on world banks thanks to rapid slowdown in loan growth and a reduction in fee income. Many banks are also operating below normal standards because of the shuttering of many offices across China and other infected cities. For example, Swiss bank UBS told its workers in Hong Kong to stay home for at least two weeks if they have travelled to China recently.
It's a pretty good feeling to get that tax return check in the mail, but a pretty bad one to realize you forgot to include a tax deduction that would have lowered your tax bill or increased your returns. With the ever increasing complexity of the tax laws, filing taxes just gets more and more complicated. To help simplify things, we assembled a list of some of the most commonly overlooked tax breaks you should take advantage of.
State Sales Tax
Few people know that an option exists that allows you to deduct sales taxes or state income taxes off your federal income tax. In a state that doesn't have its own income tax, this can mean major savings. When filing taxes, itemizers have the choice between deducting the state income taxes or state and local sales taxes they paid. If your state doesn't have an income tax, the sales tax write-off will decidedly safe you the most money.
Charitable Donations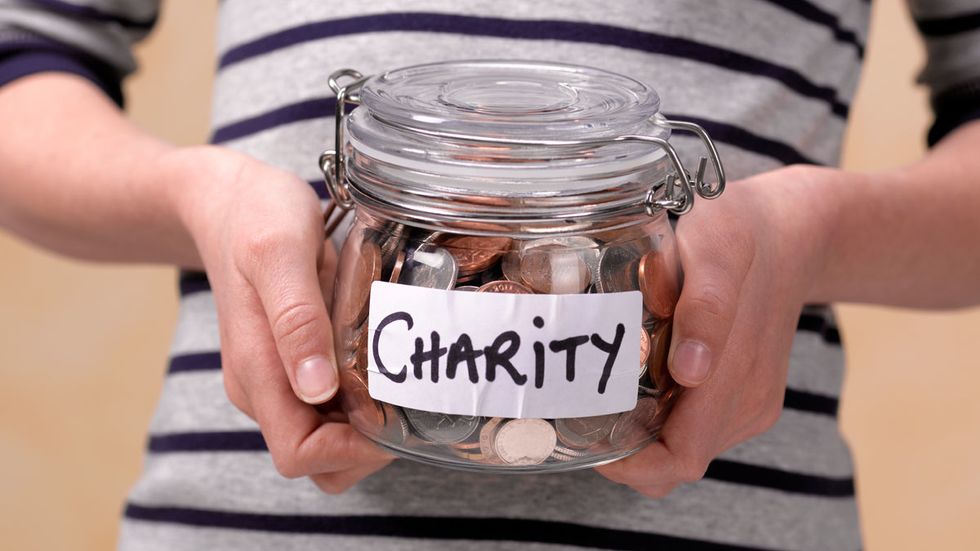 While most taxpayers probably know that you can write off major charitable donations, many don't know that you can also write off smaller ones. Additionally, it's possible to write off expenses paid out of pocket that allowed you to spend time working for charity, such as hiring a babysitter for your children so you can volunteer at a soup kitchen. Or, if you drove your car to charitable activities, you can deduct 14 cents per mile, plus parking and tolls paid.

Unusual Business Expenses

It may seem obvious that you can write off the cost of business expenses, but you may not know how many different kinds of business expenses that includes. As Turbotax points out, "A junkyard owner, for example, might be able to deduct the cost of cat food that encourages stray cats to hang around and keep the mice and rats away. A bodybuilder got approved to deduct the body oil he used in competition."
Health Insurance Premiums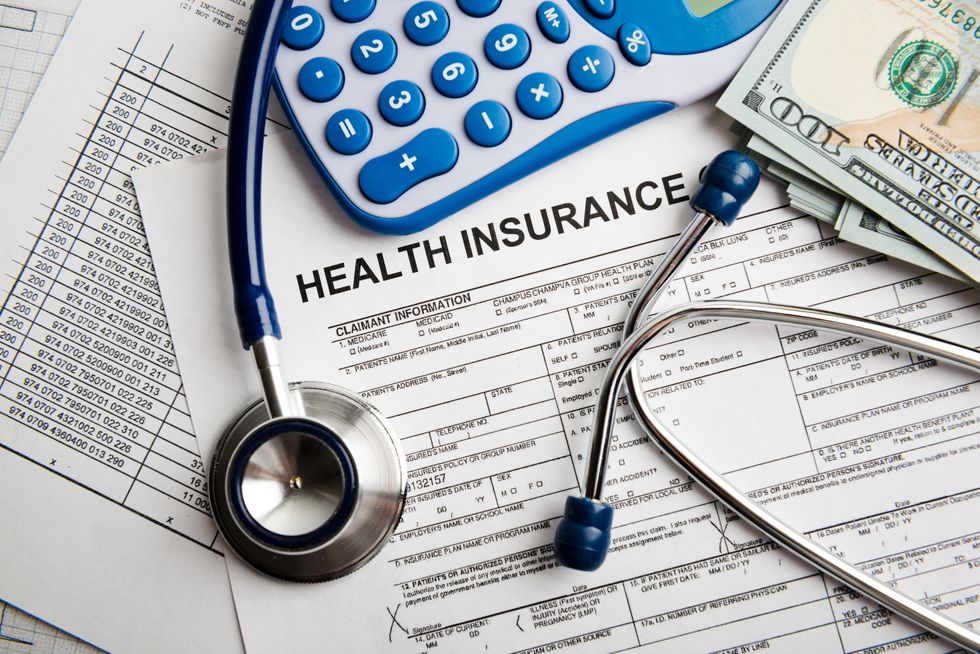 Health care is expensive, and only getting more expensive. Luckily, the IRS takes this into account. Deductible medical expenses have to exceed 10 percent of your adjusted gross income (AGI) to be claimed as an itemized deduction in 2019, but if this is true of you, you're looking at some major savings.