Six Jobs with Surprisingly High Salaries
We all know the jobs that are (virtually) guaranteed to rake in the big bucks: doctor, lawyer, engineer, etc.-- no surprise there. Yet as it turns out, a surprising number of jobs pay more than you may think; some don't even require a college education. There are some caveats, of course; many of the jobs involve a personal sacrifice of some sort, be it living underwater for months at a time or being at someone else's beck and call 24/7. However, if you're willing to make some life changes, you may find you're a good fit for one. Here are some of the most surprising:
Who wants hot dogs!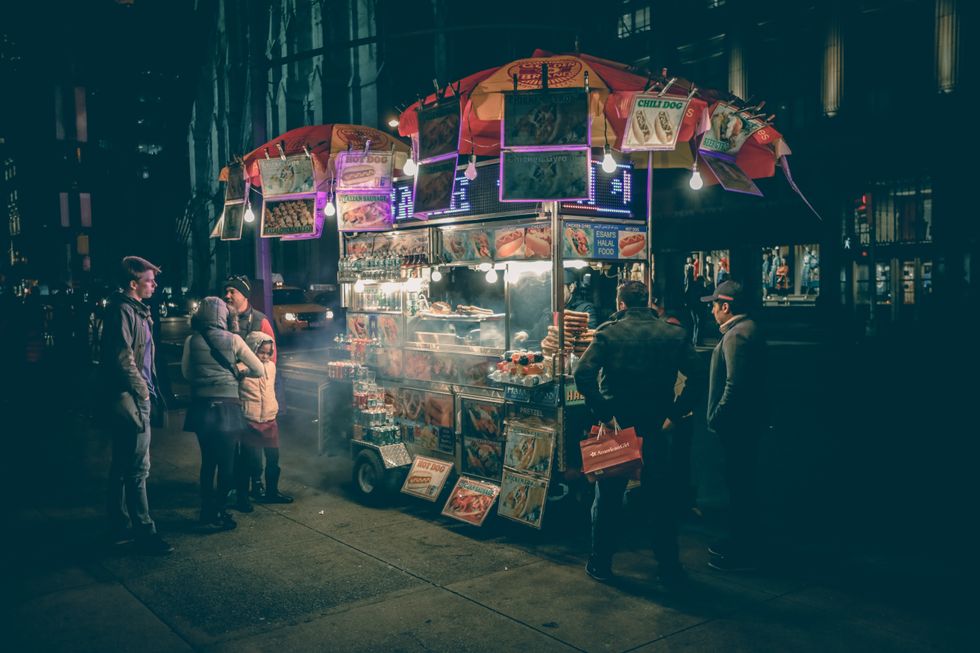 Step inside my office
Food vendors can make bank if they're in the right spot. As the adage goes, success depends on location, location, location, and this rings true for food vendors. One dog slinger working the much-trafficked corner of 35th and Broadway makes an average of $250/day (easily over $100,000 per year if he works 50 weeks a year.) Note that hot dogs are not the only food that will net you more green than Central Park; an ice-cream vendor on 37th and Fifth Avenue can earn up to $700 on a good day. In New York City, where rents for office space can run upwards of $600 per square foot (yes, per foot), these types of vendors generally only need to pay for an annual vendor's license and tax identification number to stake their claim. No rent equals low overhead, and the significant markup on hot dogs and other items means that a busy day can be highly profitable.
If you can take the heat, get into the kitchen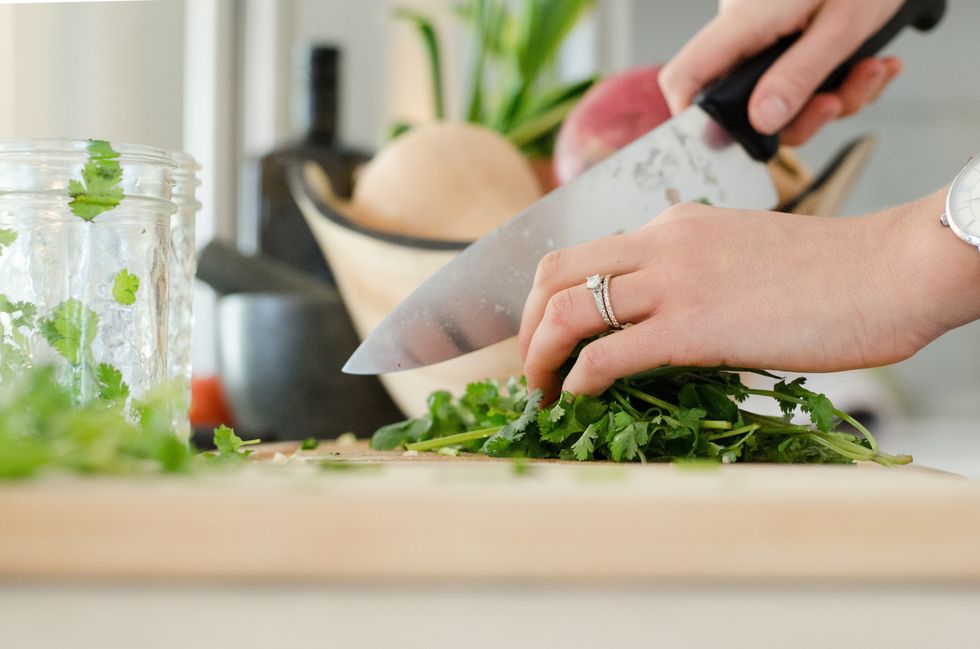 Only 140 more days until I can see the sun
While most culinary artisans aren't making too much money––except for the top well-known chefs with their own line of cookware––there is one position in the industry that does pay exceptionally well. But this is no free lunch: the role is as the lead submarine chef with the Australian Navy. That's right; you'd be cooking for almost 60 hungry seamen and women 20,000 leagues under the sea. Chefs start at a not-too-shabby $58,800 per year not including a $50,000 bonus just for showing up (turns out 50% of success really is showing up!), a capability bonus of $40,000 a year, plus almost $50,000 worth of "seagoing allowance" and "submarine service allowance." All that, and your room and board are taken care of. I mean, you'd have to be okay with living in a massive iron pill capsule and wouldn't see the sun for weeks at a time…but think of the money you'd save on sunscreen!
Someone's gotta do it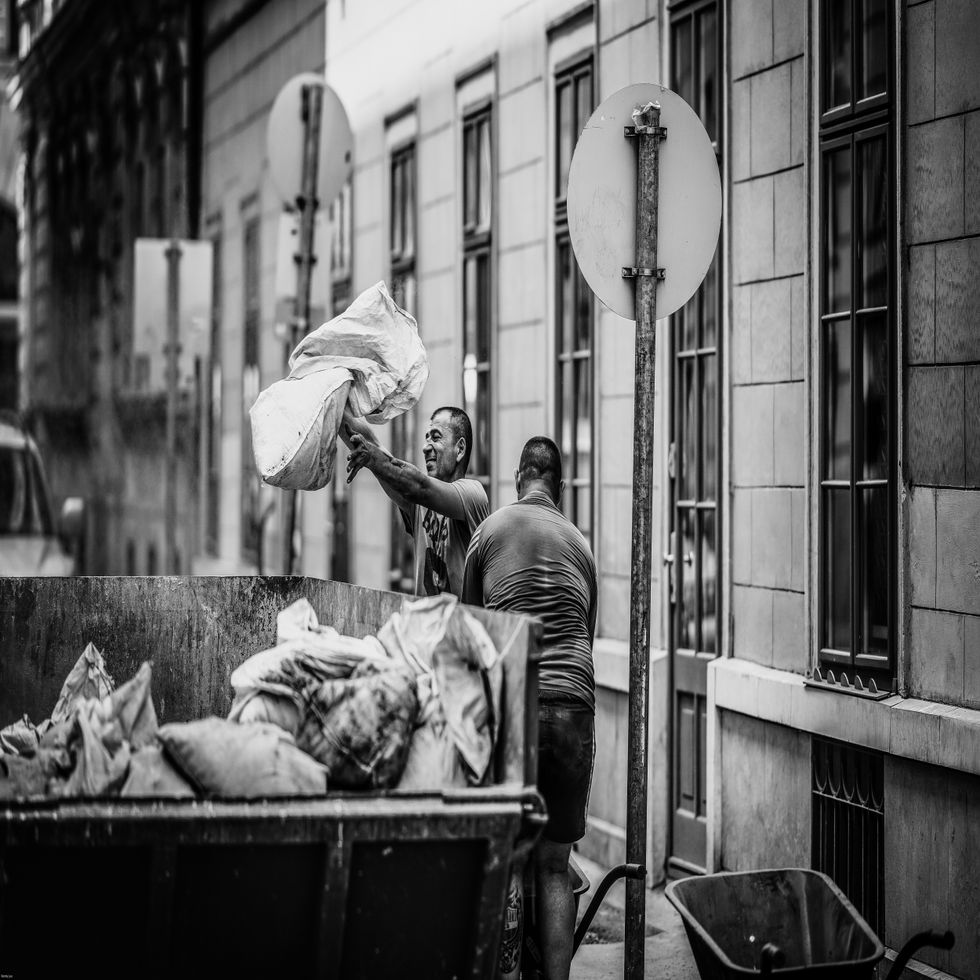 And they thought I'd amount to nothing
Taking out the trash is by no means a glamorous job. But if you live in the right area, you can make a mint by doing something no one else wants to do. Some sanitation workers make upwards of $100,000 in New York City. This is not representative of the average "waste engineer" annual salary, which ranges from the high $30's to low $60's, but everything is more expensive in NYC, and trash removal is no different. The upside is that wages are rising much faster than average in this industry because of the lack of available talent.
Roger that
Air traffic controllers – the men and women who ensure airplanes don't crash into each other on the ground and in the air – make over $120,000 year. It's by no means an easy job: they must continuously concentrate (often directing multiple carriers at once), and work shifts during all hours in a dim room staring at brightly lit screens. While the job itself is stressful, if you can hack it for 20 years you'll get to look forward to early retirement at 50 and enjoy enforced retirement at 56.
I see a lot of green in your future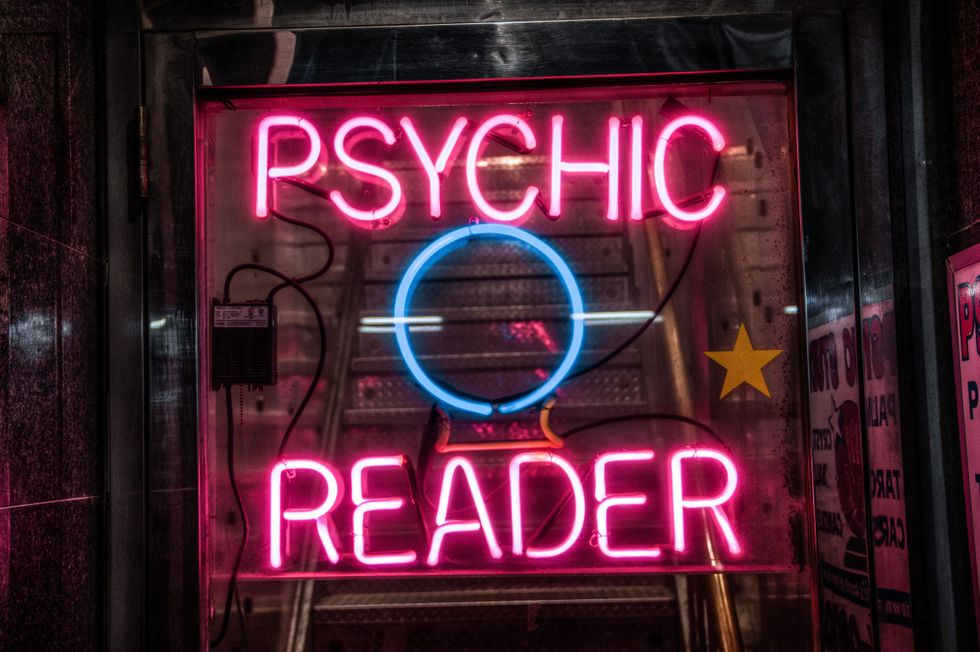 Aunt Mabel says hi and don't overwater her ficus
Psychics, despite their employment in a field of dubious nature, earn an average of almost $100 an hour, according to Payscale. This may seem surprising at first, but given that the estimated 85,000 psychics in the United States pull in approximately $1.5 billion in revenue per year, it may not be so outlandish. Psychics also claim to have high-flying customers, such as executives who can afford to shell out for their pricey service. Whether or not a given psychic has any ability to foresee the future is in the eye of the person paying their salary. Many psychics prefer to act as therapists, guiding people through tough times and hard decisions—and possibly telling them that Aunt Mabel forgives them for breaking that window when they were a kid.
Jeeves, bring the car around
Being a private butler is not usually on the career list at the guidance counselor's office, but it's a legitimate job that with an excellent salary––that is, if you get hired by the right employer. The International Guild of Professional Butlers has 10,000 members in the United States alone and estimates there could be as many as a few million private butlers worldwide.
So, what exactly does a butler do? Unlike in the days of Downton Abbey, people today can generally dress themselves and don't take daily breakfasts in bed (although that does sound pretty great). Today's modern butlers are considered "household managers" who oversee the rest of the staff, schedule household maintenance, receive visitors, organize events, and so on and so forth. They also can act as personal assistants, booking reservations, managing wardrobes (dry cleaning and tailoring), and generally ensuring that life runs smoothly for their employer. The job requires impeccable social skills and etiquette, and you'll need in-depth knowledge of wines and spirits (natch!) to be successful.
A private butler is a trusted employee for those who can afford them and are generally compensated as such: according to the International Butler Academy, these discreet individuals earn between $50,000 and $150,000 annually.
If your current job is just not cuttin' the mustard or if you're someone who could thrive in a stressful, claustrophobic, or even smelly environment, it may behoove you to explore a less conventional job that just might push your income up a few tax brackets.