Fresh flowers can add beautiful colors and fragrances to any room. They can also brighten your mood, add humidity to the air, and reduce stress levels. However, buying cut flowers every week can get expensive. Try these tips to save money by making fresh flowers last longer.
Longest-Lasting Flowers to Buy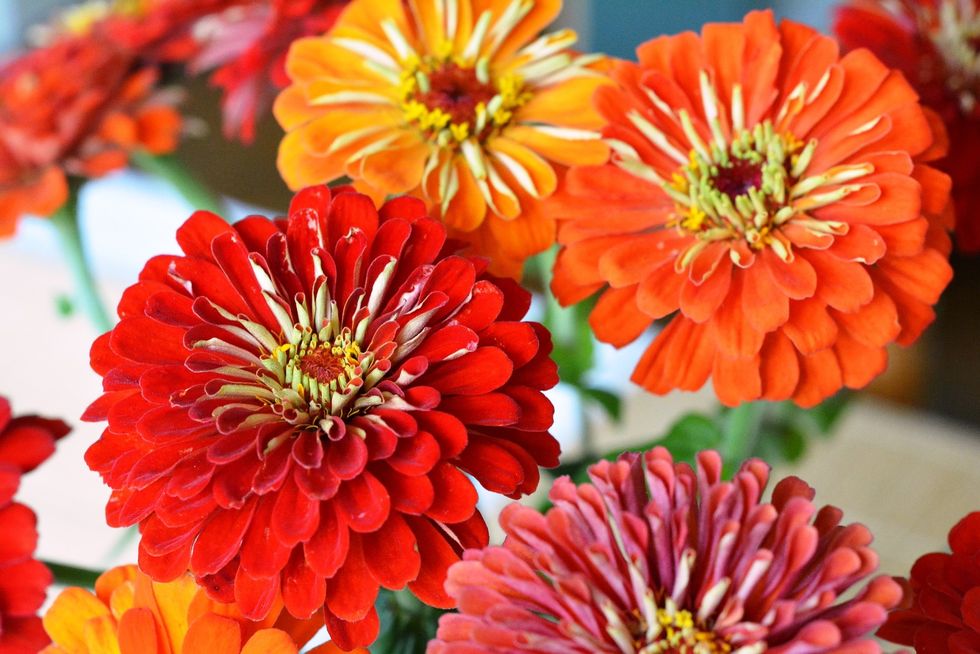 Zinnias
One of the easiest ways to save money is to buy flowers that naturally last longer. Zinnias, orchids, and chrysanthemums can last three to four weeks. Carnations can make it two to three weeks in a vase. Lilies, alstroemerias, delphiniums, and freesias can last two weeks. On the other hand, fresh peonies, gladioli, and sunflowers can last one to two weeks.

You can cut your flower expenses in half or more by buying varieties that last longer. For example, if you buy a bouquet of 12 roses every week for $30, it may last about seven days. Your monthly expenses would be $120. However, getting 12 chrysanthemums for $30 that last four weeks could save you $90 per month.
Make Your Flowers Last Longer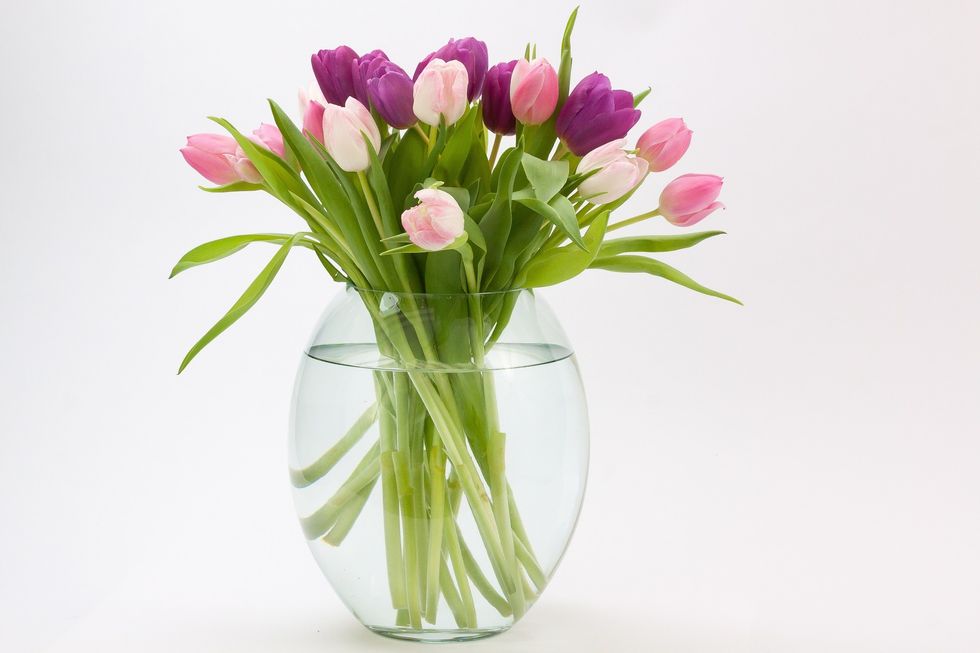 Tulips
You can make your flowers last longer by following a few simple steps. First, when you bring the flowers home, cut about an inch off the stems at an angle, so they can continue to absorb water. Second, make sure you clean the vase before putting cut flowers in it and change the water every day. This helps reduce bacteria and keeps the plants fresh longer.
Keep your flowers away from heat sources and direct sunlight. Also, avoid putting them near ceiling fans, air conditioning units, or vents because the circulating air can make the flowers lose water faster. Finally, avoid putting your flowers next to ripe fruits, which release chemicals into the air that can shorten a plant's lifespan.
Use Flower Food Packets
Make sure to use the flower food packet from your florist by adding it to the water every time you change it. Mix the packet according to the instructions from your florist. These packets contain sugar, citric acid, and bleach. The sugar feeds the plants while the citric acid maintains the pH of the water and the bleach kills bacteria.
Put Flowers in the Fridge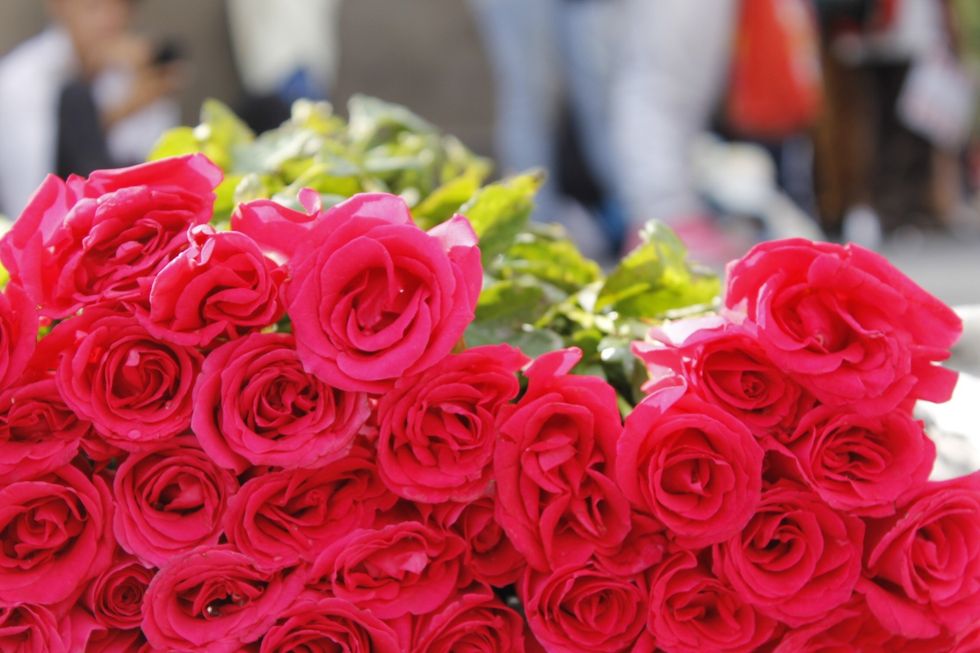 Roses
Consider keeping your flowers in the fridge at night to preserve them better. Then, take them out in the morning to enjoy them. The cooler temperatures inside a refrigerator help flowers stay fresh longer. Using this method may help you keep a bouquet for up 10 days.

Try Adding Soda
There are many home remedies for keeping flowers fresh, but adding a small amount of soda to the water actually seems to work. Try adding 1/4 of a cup of soda to your vase to keep a bouquet fresh for 10 days. The reason this method works is that soda has a lot of sugar, which flowers can absorb as food.
Following these tips can help you save money by making your flowers last longer. If you're used to buying a bouquet every week of the month, getting long-lasting flowers and taking care of them can reduce your expenses by half or more.