If at first you don't succeed, try, try and fail again
Have you ever observed a baby as they crawled all over the ground? They put things in their mouths and shake different toys and all sorts of things a grown adult would not think to do. Now, I'm not telling you to act like a baby — unless that's your thing.
I'm telling you that babies experiment without the fear of failing. They have no idea what the outcome of their endeavors are going to be. That's the true definition of experimenting. And it's what we should all strive to be more like — especially when it comes to business.
Take Paul Misener, Amazon's vice president for global innovation policy and communications, for example. In the speech Misener gave to Retail Week's London tech conference, the one thing he really wanted to get out there was "the importance of failure in any sort of innovation."
He goes on to say that it's important to fail because failures are what we learn from. Take for example, Amazon's early trial and errors — Auctions and zShops were both failures, but led to the eventual success of the Amazon marketplace.

Now, unlike my example of the baby, Misener gave an example of a science experiment, "You weren't doing an experiment, you were just rehashing an experiment that was done decades, maybe centuries ago. If you're worried about the outcome being exactly what you hope it is, then you're not experimenting."
You might be wondering, well yeah, this is probably easy for a big company to say now that it's worth billions of dollars. In fact, Amazon founder and CEO Jeff Bezos recently passed Bill Gates as the richest man in the world.
Jeff Bezos briefly dethrones Bill Gates as world's richest person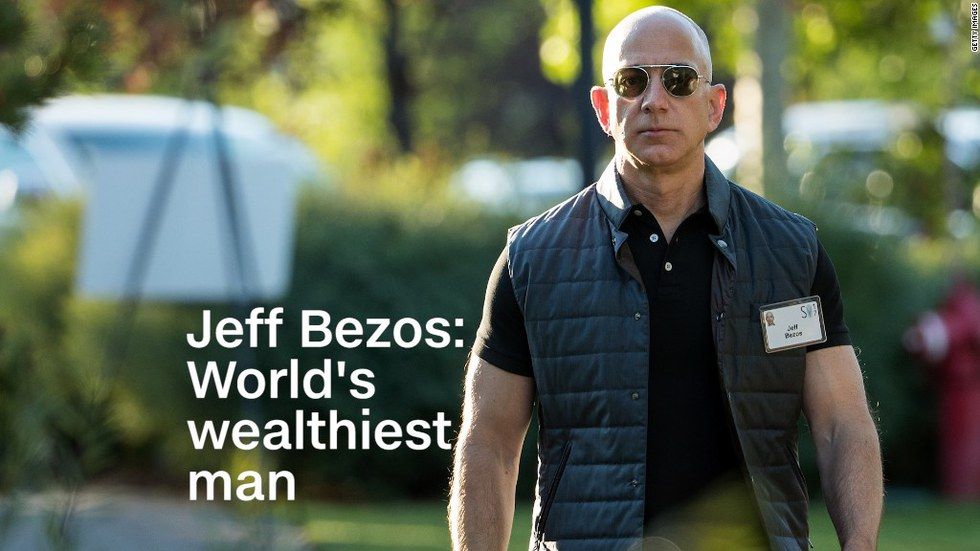 Just over two decades ago Jeff Bezos started Amazon from his garage. Today, he's neck and neck with Bill Gates for the position of richest person in the world, according to Forbes and Bloomberg.

But, it didn't start out that way. Amazon wasn't always a billion dollar company. Bezos got to the top because he wasn't afraid to try new innovations — especially ones that his competitors wouldn't try. We've all seen the new eBay commercials that look like they're trying to copy Amazon.
If you're also trying to hold on to past decisions and instant gratification, you also might be looking at success wrong. Instead, look at things you need to give up to reach your long-term success goal.
So, if your business is stuck in a rut, listen to Misener. Try experimenting with a new direction that you have no idea where it'll end up. If it succeeds, great, but if it fails, even better. Eventually, you'll be so well versed in the act of failing that you'll fail quietly and subtly.