How much should I really be saving? Can I just let my debt sit? Or should I just wait to work on finances until I think about purchasing real estate ? Krista Neeley, the Regional Vice President of Appreciation Financial, answers questions you may have wondered about personal finances.
P: Why is financial planning important?
KN: Our financial health and strength is just as important as our mental, emotional, and physical health and strength. Taking time to better understand and empower yourself financially can be the backbone to creating the freedom, flexibility, and peace of mind you desire for your future. Having a strong, stable foundation for your finances is the easiest way to create a bright future in all other arenas of your life.
P: What are the basics of components of a solid financial plan?
KN: 10,10,10,70 Principle. It may sound complicated at first, however, it's a simple break down of what to do with every dollar. 10 % to invest in your future 10% to save for yourself (first principle of wealth building!) 10% to give to charity. A simple principle of finance, if you want to have more money, give more money. What you give always comes back to you! 70% is yours to spend!
P: What's a common misconception about financial planning? Why is it wrong?
KN: A common misconception is that finances are complicated and/or expensive. Finances will only grow if you start saving and stay committed. If you select a savings habit, program, or solution the best thing to do is stay committed long term, if you have time on your side savings does not have to break the bank or be difficult!
P: How diverse should a portfolio be?
KN: The biggest diversity I can suggest is being diverse in your tax codes. You do not want to have all of your savings or retirement income wrapped up in future commitments to the IRS. Save diversely in your tax codes first, then look at different investment strategies for each code. You should also have at least one savings vehicle that is stable, guaranteed, and protected from loss that is intended for RETIREMENT, the money intended for retirement should be secured if you want a secure financial future.
P: What is more important: a portfolio's longevity or its diversity?
KN: Both, you want diversity in your tax codes and investment strategies, however no account will be valuable unless it has the time to grow effectively.
P: If you want to manage your own finances, what are pitfalls you need to avoid?
KN: Avoid any fees that have no long-term benefit. High fees can eat up your account value and are the quickest way to unnecessarily deplete your savings. Fees can be beneficial if they are for something specific (i.e.: riders, benefit, guaranteed returns) however simple management fees can be destructive over extended periods of time.
P: Someone is starting from scratch, what questions does a person need to ask?
KN: Asking what the fees are, company ratings, historical returns, income options, benefit options, and my favorite, ask the adviser offering the product why this strategy would best meet your financial goals.
P: How do you balance paying off debt and saving?
KN: Savings should be a long-term solution and habit (initiated at a young age is best), and debt should be a short-term situation. Promising to pay yourself (saving) 10% of your income is vital, you cannot expect to feel or gain wealth when you blow every dime that comes to your pocket. Debt can be eliminated in chunks and should be done consistently regardless of immediate desires (like a Starbucks drink) or instant gratification (like eating out or impulsive spending).
P: How much should a person be saving?
KN: Savings should be a minimum of 10% of your income for yourself, 10% of your income for your future. If that feels like to far of a stretch start with 2%, 5%, 7% and build your way up to 10% in BOTH categories!
P: Why hire a financial advisor?
KN: Having a trusted financial mentor is helpful when navigating a steady and exciting financial future. There are ways to get support in your finances without it costing you a penny out of pocket, so seek agencies like Appreciation Financial or others who can offer you assistance without a direct cost.
Jun. 21, 2017 08:17PM EST
It takes perseverance, but if you are determined, passionate, and a true go-getter, anything is possible
Do you think you've come up with the latest and greatest invention consumers never knew they couldn't live without? Your innovation may be unique, but do you know what it takes to make your dreams of success a reality?
Sites like Quirky are inviting potential creators to get their product or service to the masses, but even with a click of a mouse, the process isn't quick or easy, not to say that it can't be done by the right person with the right idea.
Here, 5 folks who have already been down the road you're about to embark upon share some useful tips, words of wisdom and advice, and share their own experiences for people who are serious about turning their concept into something tangible and marketable.
It takes perseverance, but if you are determined, passionate, and a true go-getter, anything is possible!
Joey Lauren, Founder, Kissamint
"I would advise someone to do their homework. Conduct as much market research as possible, talk to people. Talk to people who work in the industry. Have them sign an NDA or don't give all the details but collect as much information as possible.
There are going to be many obstacles. But you have to commit once you've decided to go for it.
Lastly, I would say, make sure you have the stomach for it, being an entrepreneur means loving the roller coaster of wins but there are lots of dips along the way."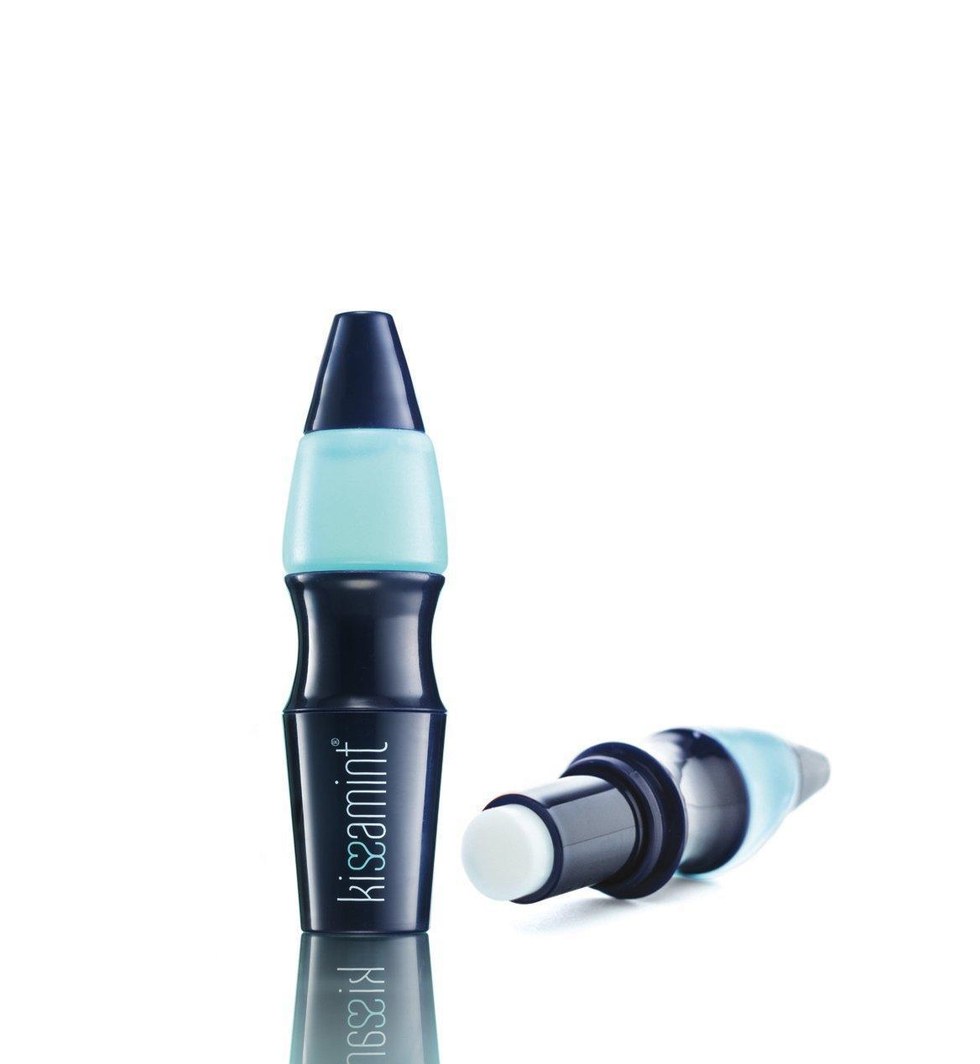 Justin Mandel, DOM AP LAC, COO at Global Medical Innovations, LLC, Co-Developer, Freedom Belt™
"The first step one should do is survey the market to be sure the invention is needed. Many times product creators will get far down the road investing time and money into something that consumers don't need or want. When it's time to sell that finished product or bring investors on board, there's limited or no difference, meaning one's time and resources were wasted.

Taking time to make sure consumers will actually purchase what you invent could make all the difference in having a successful product right out of the gate. This can be done a few ways, but what might be best is with a simple $100 pay per click ad spend. Create a one-page website with a free survey to get answers to those burning questions that you need to know. Offer visitors something in exchange for their email address like a discount on the finished product once it comes to market in exchange for their answers. Try Survey Monkey or another free survey software. Create 5 to 10 questions to prove the concept and even improve on it in case you really do have a hot item that the public wants.

In the case of Freedom Belt™, we investigated way before it ever hit the market. We spoke with doctors, nurses, and surgical technicians to make sure the need was there. Prior to that, the Freedom Belt™ inventor Dr. Mario Torres-Leon worked with thousands of patients who had catheters so he knew there was a desperate need for a better solution than rubber or Velcro bands patients were using to strap their drainage bags to their body. If after all of our research it was determined that Freedom Belt™ was not needed, then it never would've reached this point and we would've invested our time differently."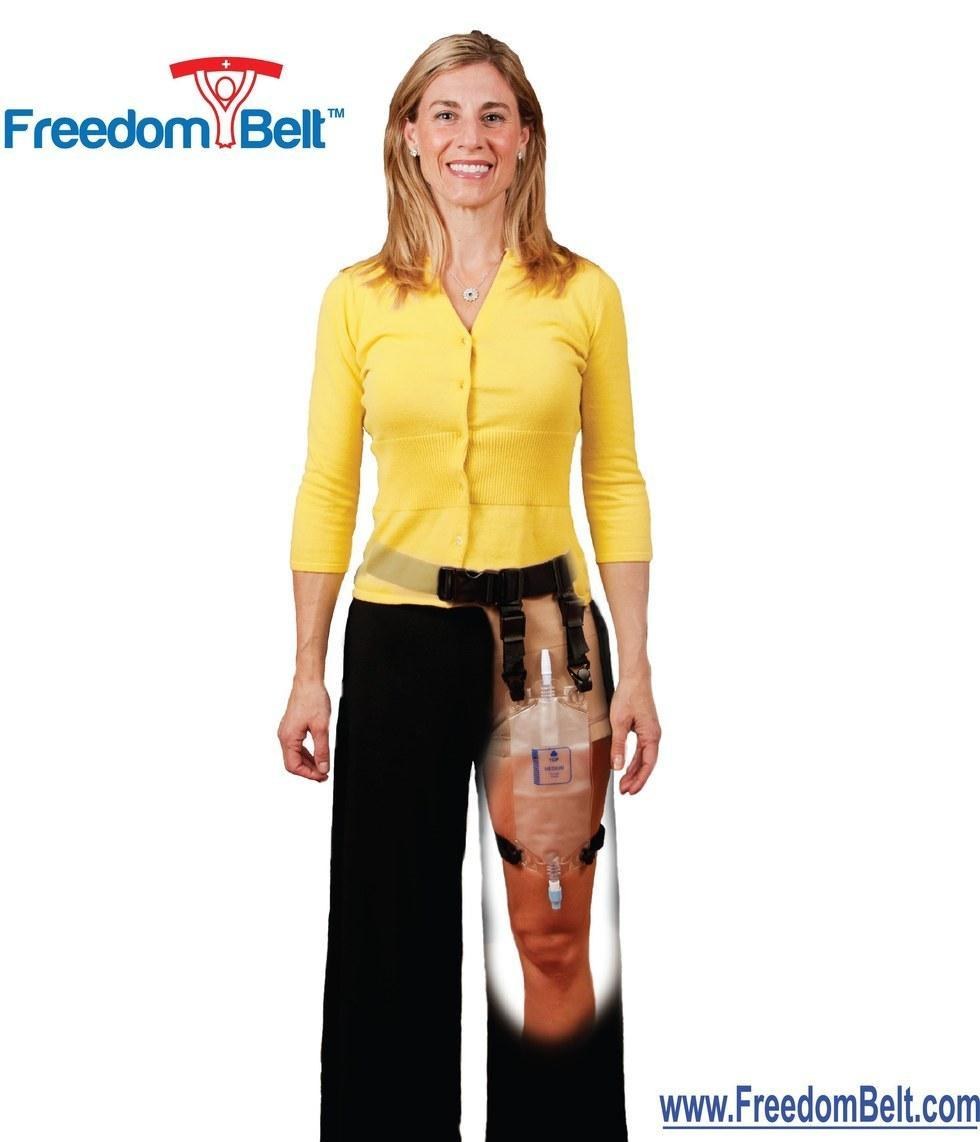 "Never, ever, ever give up. (Clearly this is not my original quote, but if I had given up I never would have made my product a success after many failures with it).
You can be, do, or have anything you want you just have to believe.
If something doesn't work one way that doesn't mean that it won't work another way. Sometimes you have to try a few different things to make something work."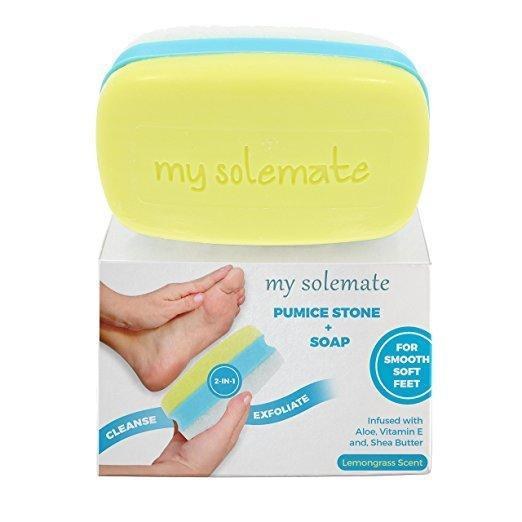 "Don't be afraid to go out and get feedback on your creation. Feedback from potential users is the difference between knowing you're building out something people need and the realization that you're creating something you thought people SHOULD need, but that they don't.
Talking to potential users early will help you make sure you're building something that solves a real problem and that people are willing to pay for."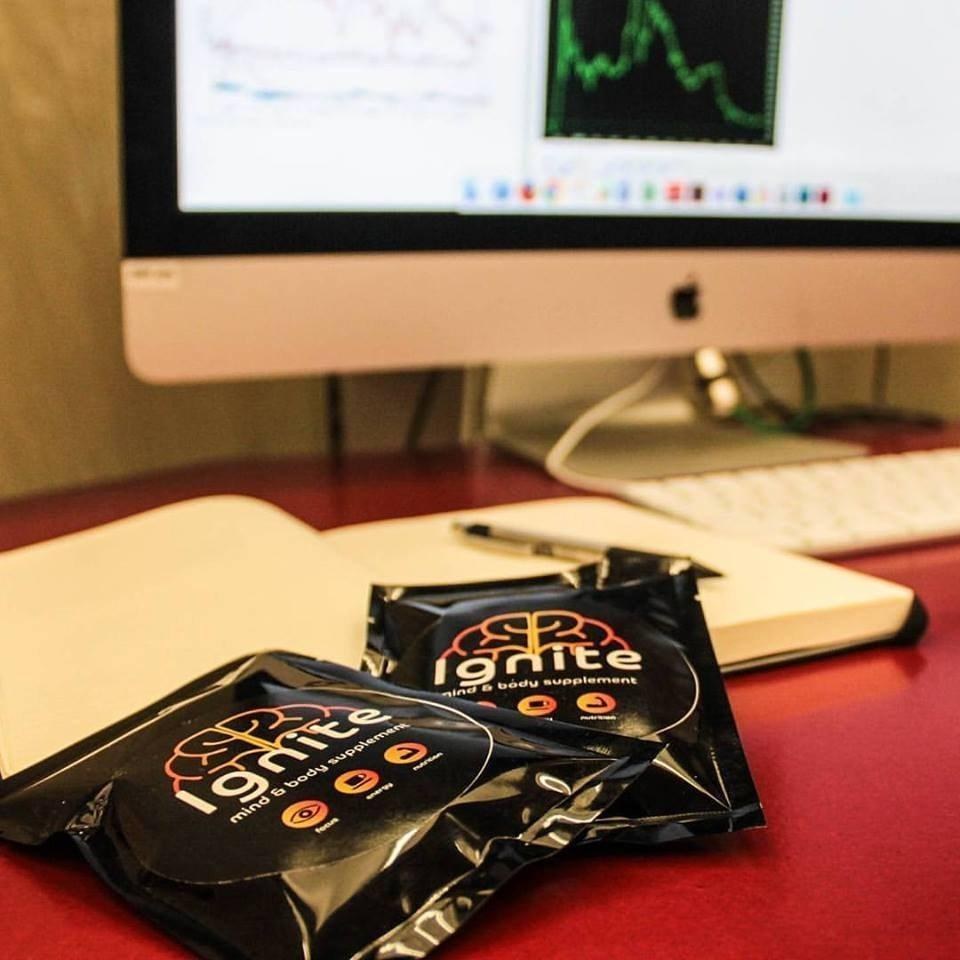 Tricia Scribner, Creator, Knotty Tamer
"Don't overthink it, strive for 'done,' over perfection! There is no perfect in entrepreneurship, adapt and conquer!
Replace fear with resourcefulness, know your worst case scenario and be OK with it. Entrepreneurship is the wildest ride and I wouldn't change the thrill!
Cook or learn to cook!
Don't try this at home, that being said... go for it with everything you have!"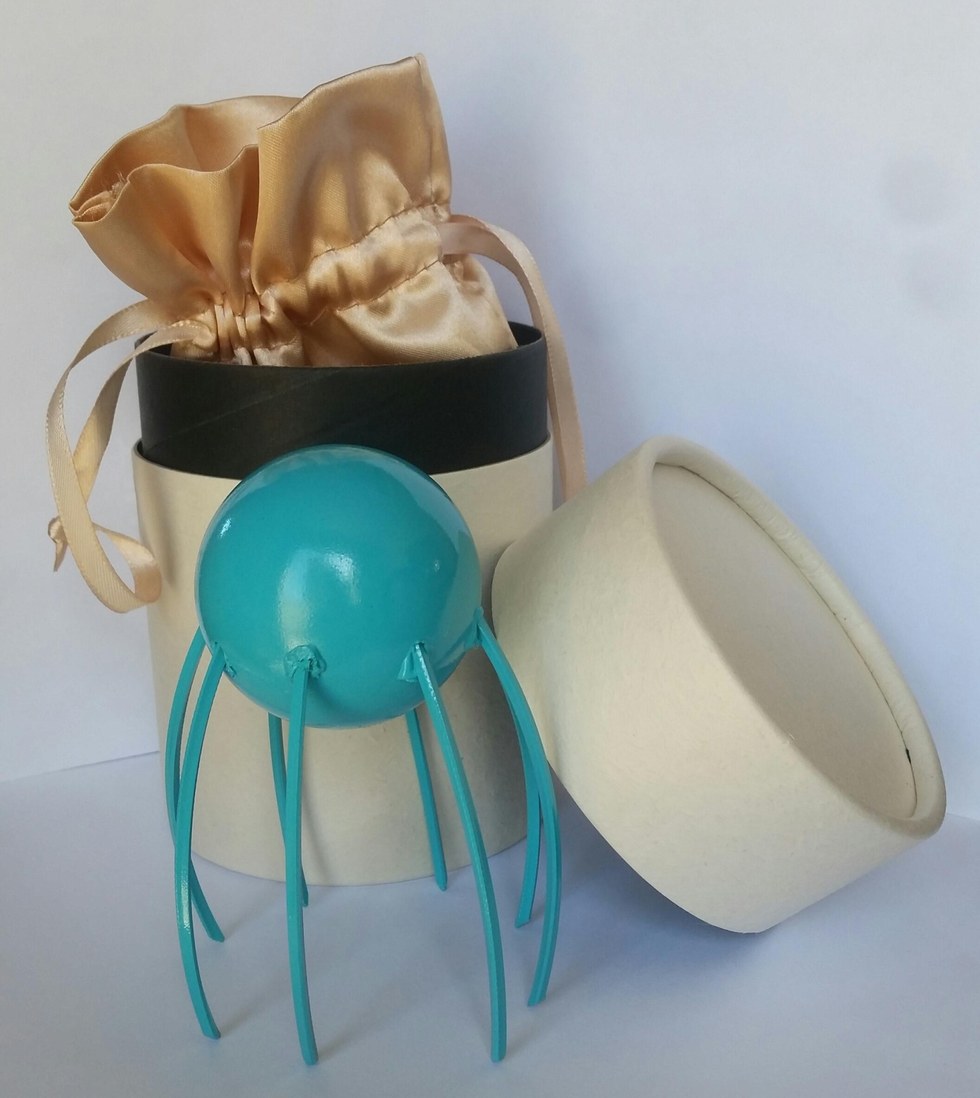 Follow your heart, gut, and dreams like these successful inventors have. Soon, you could be the one offering advice to the next up-and-comers!
Jun. 19, 2017 08:22PM EST
Graduation, while the end of one era, is the start of a new beginning
Graduation season is upon us and young adults have spent their formative years learning, growing, and striving to reach their dreams. The world is at their fingertips and opportunity awaits. There will be struggles and triumphs, valleys and peaks, and lots of time spent in-between. Graduation, while the end of one era, is the start of a new beginning, full of hope and full of questions.
For recent grads, it can be difficult to see beyond the immediate, yet there is the rush of what's next and what's to come. Diplomas may have been handed out and caps tossed towards the sky, but new and even greater successes are on the horizon.
Graduates, before you embark on this new adventure, here are some pieces of advice from people from all walks of life, all ages, genders, and backgrounds, and from varied occupational fields. But no matter where you're headed, these tips are universal and can help you make smart decisions towards your future as you set foot in "the real world."

Share with your college buddies, sorority sisters and frat brothers, and those who will graduate behind you. In fact, you'll probably have your own advice to share not long after graduating yourself. Lessons small and grand all lend a helping hand. Here are a select bunch that are spot-on and useful for recent grads. And by the way, congrats on a job well-done!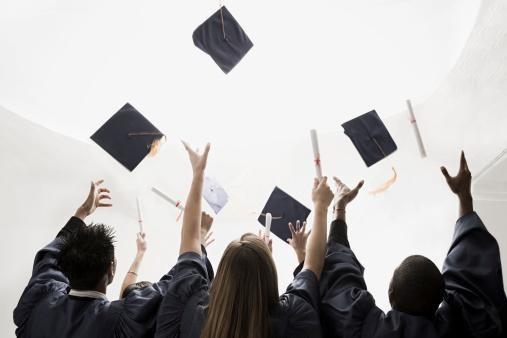 On Career:
-Remember no one made it to the top without starting at the bottom. Network the first day you graduate.
-Never burn bridges.
*Check out the best and worst places in the U.S. for college grads to start a career and how to navigate your dream job in 3 easy steps.
On Money:
-Max your retirement fund and forget the money exists. Make sure it is invested wisely.
-New opportunities will pop up, and you want to be able to have the financial and location independence to pursue those opportunities and build the life you want.
*Did you know taking a lower salary can pay off in the long run? Learn why.
On Responsibility:
-Don't take on too much obligation right away.

-Buying a nice car and renting a large apartment may seem like a good idea, but there's a good chance your values and wants will change as you get older.

*You may have skipped a class or two in college, but now it's time to step up to the plate. If you're a procrastinator, change your behavior now and get to work successfully. Here's how.
On Life Lessons:
-Aspire to decency in your conduct/life
-Change is the only constant. Learn to adapt.
*The working world may throw you for a loop and stress you out. Here are some tips to help you chill out and focus. You can do this!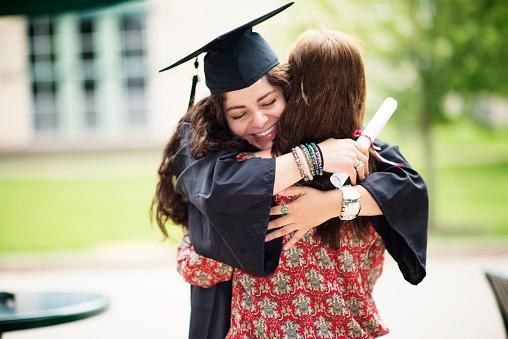 Do you have any advice for recent grads? Experience is knowledge, and knowledge is power. Pass it on to the next generation.
Jun. 16, 2017 08:12PM EST
Tips and tricks to curate the perfect budget
From all the apps on my phone, Mint is probably the most useful and helpful — besides my period tracker and Starbucks of course. After I put my predetermined savings from my paycheck into a separate account, I have to spread my money out to suit all aspects of my budget. I've always had trouble with this since capitalism has basically ruined me.
After I save the desired amount for rent and utilities, Mint gives me the option to budget out my money to groceries, transportation and other miscellaneous expense. But if you love planning every little detail like me, there are a few tips and tricks to personalize the Mint app even more
Tag your transactions
You probably noticed how Mint tagged your interactions into separate categories. However, you probably want to tag them yourself to find them a bit easier. Tap the "add tags" option when you open the details of an interaction to tag them.
You can also add notes if you need to like "Call store about refund" or "Don't spend your money on dumb stuff."
Split your transactions
When I go somewhere like a convenience store, I won't just buy pharmacy items. Stuff like candy and coffee would go under "Food and Drink" instead. When you tap on an interaction, there should be an upper right hand corner button called "Split." You can split the transaction into however many categories with however much you want in them.
Doing this will ensure that you don't overspend in one category while another one suffers the consequences.
Put in cash transactions
Cash is king! Even though many modern food trucks and merchant stands have incorporated technology into their sales, cash is still the most universally accepted currency. Be sure to log your cash transactions and any other transaction that doesn't show up on your card or bank account.
To do so, tap the small plus sign on the upper righthand corner. Enter in the amount you spent, the merchant and the expense. Categorize, tag and date the transaction and save it to your budget.
Add budgets
I'm sure your entire budget isn't split up into a few basic categories. By tapping the plus sign again on the "Budgets" tab you can add a budget that isn't on there already. For example, every Christmas I make a gifts budget so I can show my love without breaking bank.
Don't get cluttered though — too many labels and budgets will overwhelm and stress you out. Make broader categories whenever you can.
Ignore ads
Mint presumably uses offers from advertisers to stay in business and that's completely fine except that they can get annoying and clutter up your overview. By tapping the options button on the ads, you can ignore all of them until the entire section goes away. You're welcome.
Mint.com is the app's official website and will — of course — include more options than the app does. If you decide to go online, you'll get more out of your budgeting and savings experience along with setting long term goals.
You can send alerts to people that share your financial situation like spouses, roommates or friends that owe you money. If you're on the app, you can set up notifications and bill reminders using the "Bill" option.
Mint isn't the only
app
out there to track your expenses, but it works for me. It's got a simple, clean interface and doesn't use big accounting words that I don't understand. So if you're a broke college kid trying to get out of a rut or an disorganized adult dealing with a lot of bills, take the Mint app out for a spin.
Jun. 16, 2017 07:01PM EST
For young adults living on their own for the first time
I've always wanted to be independent from my parents ever since high school. I admit I got a late start, but I'm slowly transitioning from college to an apartment where I take care of myself. It can be scary though — what does "utilities" even entail — especially for someone like me who needs to plan everything out with numerous lists and endless research.
The pregame plan
Before you start, you should probably get some things in line so they don't come back to bite you in the butt later. Set aside some days to browse flea markets, garage sales or apps that sell cheap appliances, starting furniture and maybe even kitchen supplies. I scoured bins of unwanted objects my fellow students didn't want after the year ended — aim for the rich international students. I scored a microwave, a mini fridge, full length mirrors and some other useful stuff.
If you're still being taken care of by your parents, see if they'll keep you on their cell phone plan and health insurance if it's too much for you to take on for now. I know my parents wanted me to stay on because they got a discount for a family plan. When you're finally ready, you can take care of these things for yourself.
Set your budget
Always make a budget with the amount you are getting paid at the moment or an estimate that resides on the lower side. It's so easy to overestimate and get ahead of yourself which will leave you out to dry later. Calculate what you'll make per week, per month and per year so you can make long and short term budgets.
Rent and utilities
This is the most important aspect of your budget and something you should always set first. Between my boyfriend and I, we could afford to pay rent up to $2,000 a month in NYC but settled for an $1,800 apartment. Try to find a roommate — or a couple — if you can as paying rent by yourself can be bothersome. Also rent will of course be cheaper if you choose to live elsewhere.
Utilities include electric, gas, water, Internet and whatever else you need to make your apartment run. Some apartments have rent that cover the utilities so make sure you check up on that. I would set aside about $200 or more for these utilities but if you are moving into a house or a bigger home, it will go up.
Transportation
Since I live in the city, we basically get around by subway and Uber. It'd be super impractical to have a car since we'd have to pay for parking and gas. However, if you do decide to purchase a car or keep one you already have, set aside a budget for that. Be sure to include gas, car insurance, parking fees and maintenance.
However, if you take public transportation, consider an unlimited pass. An unlimited monthly Metrocard costs about $121 plus extra money for lazy Uber's will be about $150 per month. Decide how you should get around based on your surroundings.
Groceries, Toiletries and Miscellaneous
Since my boyfriend and I eat a ton — we're both super athletic — our grocery bill will stack up. We set the grocery budget to about $500 per month but a money-conscious normal-eating person could totally get by at around $300. Note that eating out is NOT included in this budget.
Toiletries range anywhere from tampons to toothpaste. Set aside $100 or so to get your monthly needs. Miscellaneous items include entertainment, play, date nights, Grubhub or anything else you might want to indulge yourself in. We set aside another $100 for this as we don't really have any room for fluff.
Savings
You should have two categories of savings — emergencies and long term. Emergencies can be anything from car crashes to rodent drop-in's. Long term is for money that you're saving towards a long term goal or expense. If you're slowly building up to an apartment to a house or starting early on your 401K, this fund covers that.
My boyfriend and I usually use the rest of the money from what we made that month towards the savings which adds up to about $600. If you think what you're saving isn't enough, redo your budget with cheaper amenities or skim from another category — looking at you, "miscellaneous."
I understand that my boyfriend and I have very well-off jobs for young adults literally just coming out of their teens so our budget might be bigger than most. Feel free to adjust this budget however you would like, but be sure to include all the elements. If you aren't quite ready to move out yet, that's fine too! This guide will still be here for you in a few years.