The holidays are a money vacuum. Between gift shopping, shipping fees, and other spread-good-cheer expenses, you've busted your budget without spending a dime on yourself. (Okay, maybe there were a few things you purchased for yourself, because sales!). The bottom line is that you've been working around the clock the past year, paying your dues at your day job and making that side hustle happen on nights and weekends, only to see your hard-earned cash melt away by the time the holidays come along. All you want for Christmas is the promise of a real vacation. You need it. You deserve it. You can't possibly afford it. Or can you?

It is possible to get away on even the most meager budget. All it takes is a little research, some planning, and a dash of creativity. In fact, you might even save money with a little luck. Consider this post your holiday present from us: We're giving you the tools to plan the getaway you thought you couldn't afford, because it's been a hell of a year and you could really use a vacation.
Travel Rewards and Points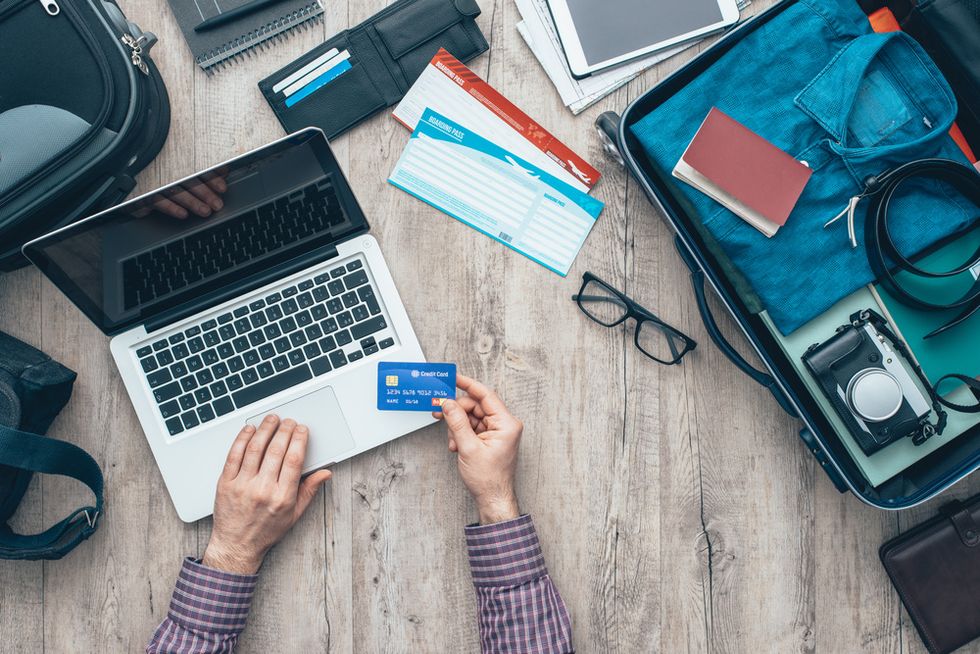 Wise Bread
You may already have a credit card that delivers airline miles or points towards travel. If you do, tally up how much you've got to play with and whether there are ways to double your points through purchasing from specific retailers or at specific times during the billing cycle.

If you don't have a travel rewards card, Nerdwallet has a handy breakdown of the best options this year. They also have some tips for choosing the right card for your budget and making the most of it depending on when you're looking to travel. For example, if you choose a card with a big sign-up bonus that promises mega-travel rewards points once you spend an initial amount of money in the first few months, you could be earning while you're purchasing holiday gifts. So consider signing up when you're shopping the most (aka right now).
You also should consider which type of card is right for you. "Travel credit cards fall into two basic categories: co-branded cards and general travel cards," according to Nerdwallet. "Co-branded cards carry the name of an airline or hotel chain, and the rewards you earn are redeemable only with that airline or hotel. If you regularly fly one airline or stay at one hotel chain, they can be a great choice. They also offer perks such as free checked bags or hotel upgrades. General travel cards offer more flexibility. Their rewards come as points that you can redeem for any travel expense, or even transfer to airline and hotel loyalty programs." Check out your options here and start racking up those miles.

Last Minute Deals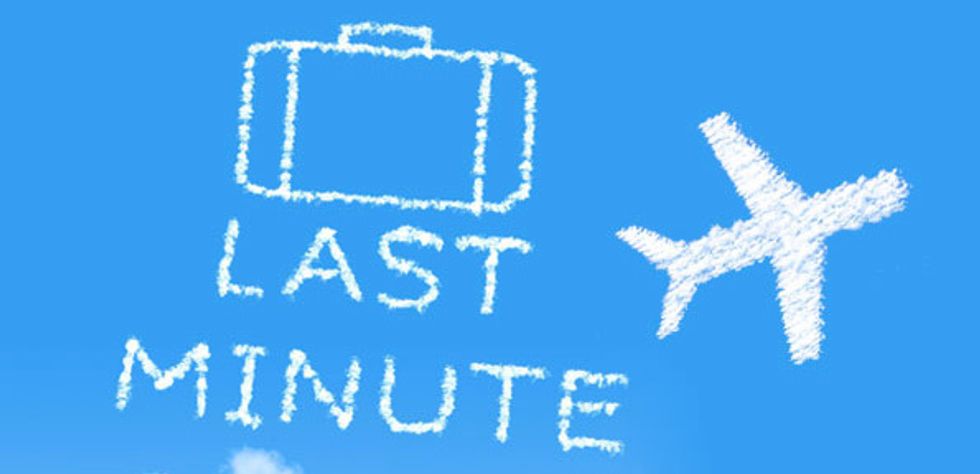 Tours & Hotels
So you've blocked out vacation time, but you're too broke to book travel. There are apps for that. At Fareness you can plug in your dates and current location, and retrieve a list of the cheapest flights to various destinations. If you're hankering for an ocean view, icruise offers a ton of last-minute deals on cruise-ships looking to fill up empty rooms at bargain rates. (Four nights on Carnival for $479? Pretty solid.) Expedia also has a killer last-minute travel section where you can find deals up to 70 percent off. If you want to save even more money, checkout iCarpool and take a roadtrip with a new friend.

Timing is everything
There are some rules of thumb when it comes to booking airfare—at 5am and on Sundays you're likely to find the cheapest rates, according to Skyscanner. But wait, the app Hopper does the work for you, monitoring flights to your destination and alerting you when the airfare is lowest.
Hotel Mega-Discounts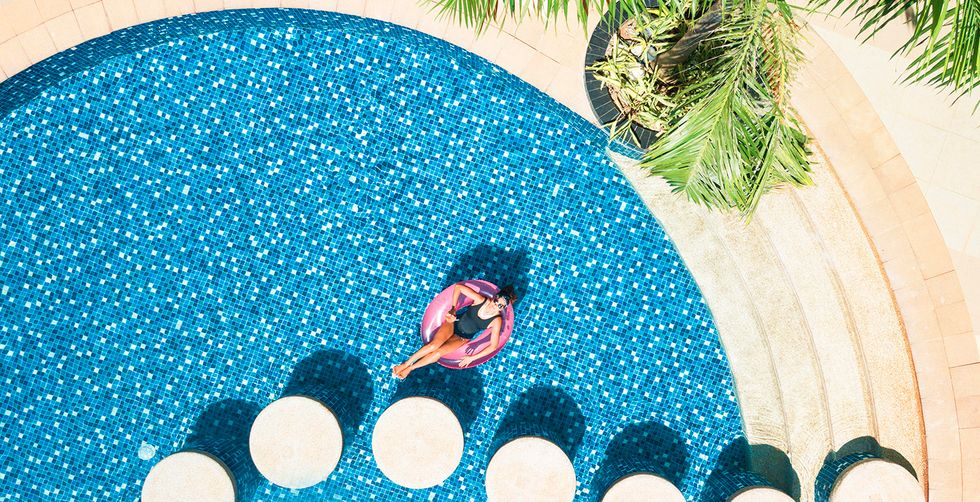 If your credit card offers a flexible points plan, you may be able to use those points on hotel rooms. Some cards also have deals with resort chains to provide discounts on booking or double the rewards when you book the room so you can put those points towards your flight. If your eyes are crossing, here's another option: check Groupon Getaways. The site offers package deals around the world for an average 50 to 70 percent off. Many of these deals include meals, tours, or other perks that will save you extra bucks.

Free Boarding
Maybe you're not in the position to look for a deal of any kind. Maybe you need a place to stay that's 100 percent free AND doesn't suck. We're here for you. Your first option is to consider a house swap. Sites like HomeExchange and GuestToGuest connect you with others both nationally and internationally looking to do home exchanges. If you want to avoid paying any signup fees, the DIY version is called social media. Post some pics of your pad and ask your community if anyone out of town is interested in a swap. You can also AirBnB your pad (depending on the laws in your state) and earn enough to put the money towards your vacation—and even save some bucks too. If loaning out your home isn't an option, there's still hope. Sites like Housesitter and apps like Couchsurfing offer members an array of getaways that cost you zilch. If you're a pet lover, you can also offer your services on Petsit or to your pals on social media. The holidays are an optimal time for this, with so many people leaving town. You might even find yourself on a sweet staycation in your hometown—far, far away from your roommates and your messy bedroom. You're welcome.