According to CNBC, the average household spends around $5,000 annually per person on medical expenses. Since these expenses make up a hefty amount of our annual spending, dedicating some time and attention to understanding your options is a big factor in saving money in the medical world. We've put together the best practices to take advantage of in order to save money on medical costs.
Negotiate Medical Bills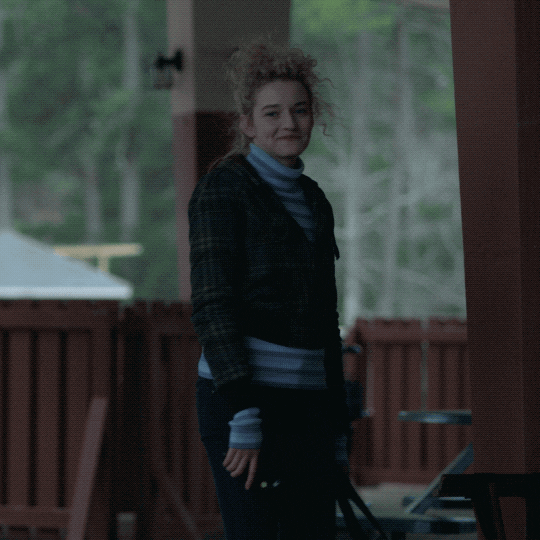 Giphy
I learned something a few weeks ago listening to one of my favorite podcasts, the ChooseFI podcast. It is possible to negotiate your medical bills! If only I had known that before paying about $10,000 out-of-pocket for the birth of my children.

The Provider
Hospitals and providers will often negotiate with you on the bill. The reason: They don't want to lose out on money. As the guys over at ChooseFI explain it, most hospitals have a fairly short turnover time between trying to collect on a bill internally and turning it over to a debt collector. Hospitals, in turn, lose out on a lot of money because even if the debt collector is successful in getting the bill paid by the debtor, they never get the original bill amount back due to fees and commissions from the collector. Therefore, it's in the hospital or medical provider's best interest to negotiate with you.
According to Steve Neeleman, a board-certified physician, the best time to negotiate your medical bills is in the morning a few weeks after you received the bill.
If you have the option to pay the bill in full, ask for a paid-in-full discount. Be kind and courteous, but start with a lowball discount offer. Just like in any haggling, if they say no, you can try to slowly go up and meet at a middle figure.
Set up a payment plan
There is nothing wrong with telling the billing department that you simply cannot afford to pay the hospital bill. You can ask them to reduce it, to be put on a payment plan (which often doesn't charge any interest), or ask about any available programs that may help you pay it off. Modest Needs is one such organization. They are a non-profit organization that gives financial assistance to individuals and families who work and live above the poverty level and therefore don't qualify for social assistance. Other growing sources of funding are sites like Go Fund Me, whereby many people ask for donations on medical-related expenses.
Thoroughly check over medical bills
Medical bills look completely foreign to most people. One public opinion study found that 72% of patients don't fully understand what they owe. I, for one, never can understand most of the medical codes and jargon listed on medical bills. And unfortunately, most people, like me, are apt to simply hand over our hard-earned cash and pay whatever that "amount due" box tells us to. However, the Patient Advocate Foundation estimates that at least half of all medical bills contain errors, so it's definitely worth taking a closer look at your bills.
Understand your bill
To start, it's best to always ask for the itemized statement for your bill to see exactly what you are being charged for. Just by doing so, you might find you were erroneously charged for a service or item. If you believe something is wrong, you always have the option to file an appeal against your health insurance for any denied claims.
Next, research current procedural terminology (CPT) used in coding medical bills. You can perform a Google search for individual codes on your bill. Fair Health is a great resource for looking up estimated costs on medical procedures.
Check to see if you were billed for an inpatient or outpatient service. For example, check to make sure you weren't wrongfully charged as an inpatient for an overnight visit to the ER, as this usually should be charged as an outpatient, which costs significantly less.
Match up the medical codes on your bill with the insurance claim to make sure they match. Likewise, check for upcoding errors. This occurs when an unwarranted higher diagnostic pay code is entered on your bill. Some examples are when codes for complex anesthesia are used when simple sedation was performed, or a procedure was billed as being performed by a doctor when it was actually done by a nurse.
A great resource for people that don't want to do the research themselves is CoPatient. They will do the digging and negotiating for you. However, they do collect a fee from the money saved, but only if they are successful.
Shop around for Medical Care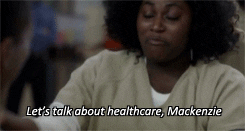 Giphy
Compare Insurance Options

It's important to understand your options when choosing a health care plan. With employer-sponsored coverage, medicare, individual insurance, Medicaid, and children insurance plans, it can be confusing trying to figure out which is your best option. Before making any decisions, you should look into each of your options and compare costs and benefits. Usually, employer-sponsored plans are cheaper than individual plans. However, you shouldn't assume that the health insurance plan offered through your employer will be a better option than choosing Medicaid.
Compare Hospitals
Not all hospitals are equal. Nonprofit hospitals almost always charge patients less than their for-profit counterparts. If possible, it's best to find out how much your hospital options will cost you beforehand. The New York Times has a great tool that lets you search for hospitals near you and compare average costs.
Research HSAs and FSAs
Health savings accounts (HSA) are pre-tax savings accounts that allow you to set aside money for medical expenses. The benefits: You won't pay taxes on that money, and it will grow in interest! Many employers will even match the money you put in your HSA or give an employer contribution to the HSA.
A flexible spending account (FSA) is similar to HSAs in that the money is pre-tax for medical expenses and often entails employer contributions; however, in most instances, funds in an FSA must be used by each year-end, or the money will be forfeited.
The United States spends more money on healthcare than any other country. Unfortunately, experts don't believe the considerable increases in health care costs will lessen anytime soon. In fact, studies believe that healthcare spending will increase by about 5% annually from 2020-2027. The key takeaway from all of this is to understand your options and rights when paying for medical costs.