unsplash.com
Before you say, "I do," be sure you say you've looked far and wide for a wedding location you can afford. Your wedding will be one of the most important moments in your life, but you needn't go broke for it to be special.
Did you know that couples spend an average of $35,000+ on their wedding, as per the personal finance website, WalletHub? That's a lot of loot for a one-day affair, but Americans are willing to shell it out for their ceremonies and receptions, from photos to food to venue to of course, saying "yes" to the dress. But starting off your life together shouldn't put you in the hole when you've surely got bills to pay and plans for the future.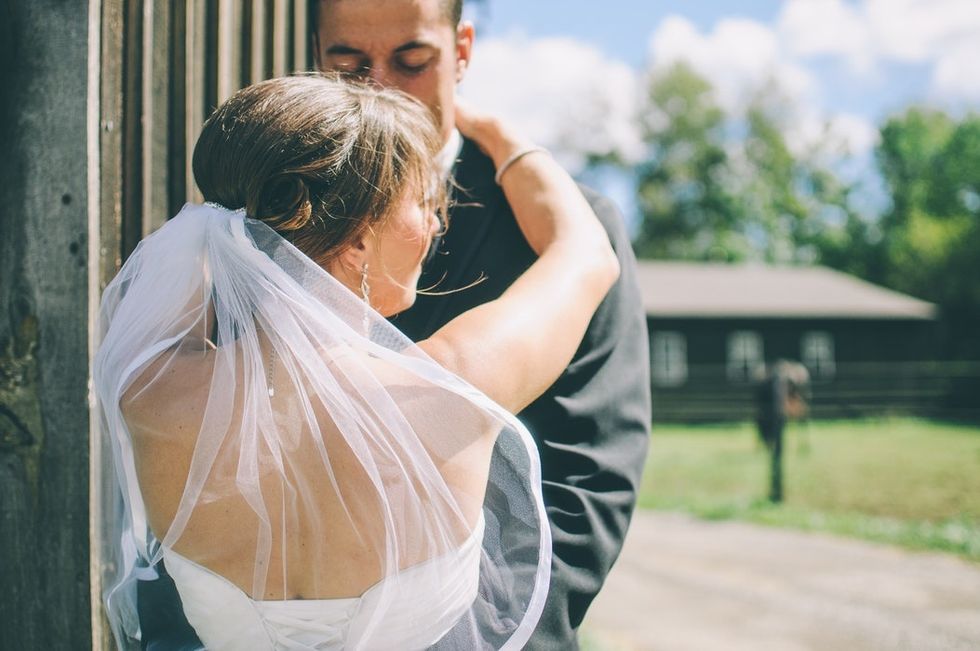 unsplash.com
Perhaps Americans ought to take a cue from the Europeans. According to Brides magazine, "Americans tend to spend six times as much money on their ceremony and reception as Europeans do." They'd rather save their hard-earned dough on more practical things like a house. Sensible? Sure. Romantic? It all depends on how you look at it.
Because we all know that money matters can create tension and stress. The last things a soon-to-be-married couple need during a time that is supposed to be full of joy and excitement. Brides notes, "42% of women and 32% of men feel overwhelmed by the wedding planning process, which, as you can imagine, puts a damper on the whole 'we're going to spend the rest of our lives together!' idea."
One way to cut down on costs as well as the accompanying stress? Find an affordable wedding location. WalletHub recently released a report – 2018's Best Places to Get Married - where their team of experts, "compared more than 180 of the biggest U.S. cities across 23 key indicators of cost-effectiveness, convenience and enjoyment."
These key indicators of "wedding-friendliness" include lowest (and highest) average wedding cost, number of wedding chapels and churches per capita, number of event planners per capita, number of bridal shops per capita, number of flower shops per capita, number of event spaces per capita, cities with the most attractions, foodie-friendliness, popularity as a travel destination, where you'll find the best (and worst) weather, hotel availability, etc.
Using their unique methodology after compiling their findings, the 182 U.S. cities were ranked from best to worst. The top five cities: Orlando, FL; Las Vegas, NV; Atlanta, GA; Los Angeles, CA; and Miami, FL all fared well in the various areas WalletHub considered. On the other hand, Bridgeport, CT; Warwick, RI; South Burlington, VT; Worcester, MA; and Juneau, AK ranked at the bottom of the barrel for their failure to meet WalletHub's standards of wedding-friendliness.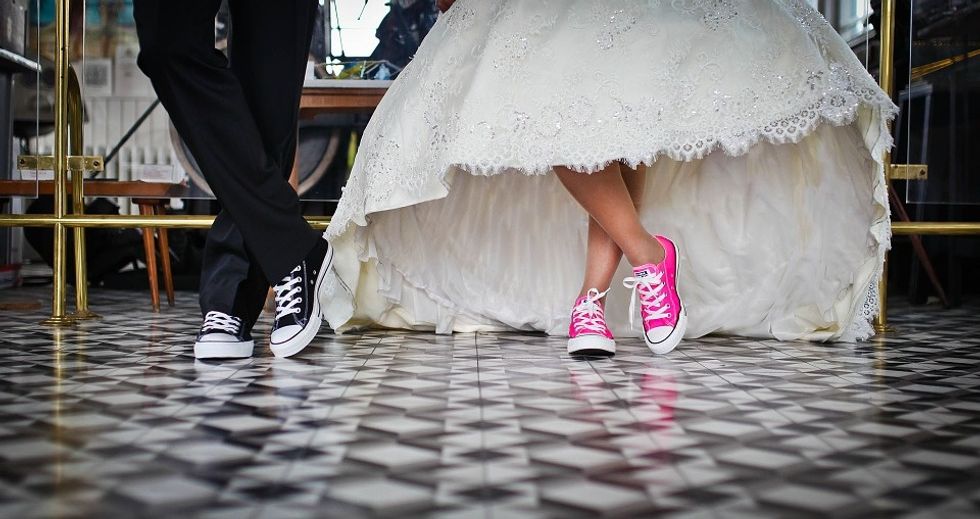 pixabay.com
Let's get to some specifics. The top-ranking city, Orlando, is full of flower shops. Flowers are a must-have at nearly every wedding. The fresh and fragrant decorations can be pricy, but with so many shops in the area it's all about supply and demand, bringing costs down while still providing floral flair for a beautiful setting.
City number 3, Los Angeles, has plenty of bridal shops all over the city, allowing brides-to-be to price shop and still find a gorgeous gown that dazzles. Although New York City (ranked #9) has the most bridal shops of all cities compared, other factors brought L.A. to a higher spot on WalletHub's list, like NYC's super-high average cost for weddings.
As for the lower-ranking cities, Juneau and Warwick's bad weather caused their spots to plummet, and Bridgeport's high average wedding cost made it an undesirable place for those seeking to spend less. The city with the lowest average wedding cost of all is El Paso, TX, which ranked #29 overall. Texans may "do it bigger" but in El Paso, they manage to count their pennies.
To see WalletHub's full 182-city ranking as well as additional findings, see their full report.
Along with the city itself, the venue in which you choose to tie the knot can be a money-saver too. Nerd Wallet compiled a list of affordable wedding venue ideas for those who want to get hitched without breaking the bank. They offer less-expensive solutions than the average $2,197 spent on a ceremony site and $16,107 on a reception venue, as per The Knot's Real Weddings Study.
Some of Nerd Wallet's suggestions for weddings are libraries and museums, restaurants, boats, and theaters. They also offer advice including choosing an off-peak time (or day of the week) to hold the wedding, having the ceremony and reception at the same location, and trimming the guest list. See more of their money-saving tips.
"For richer or for poorer" shouldn't start out with you in debt. Spend wisely from the get-go and kick off your marriage with money in your pocket.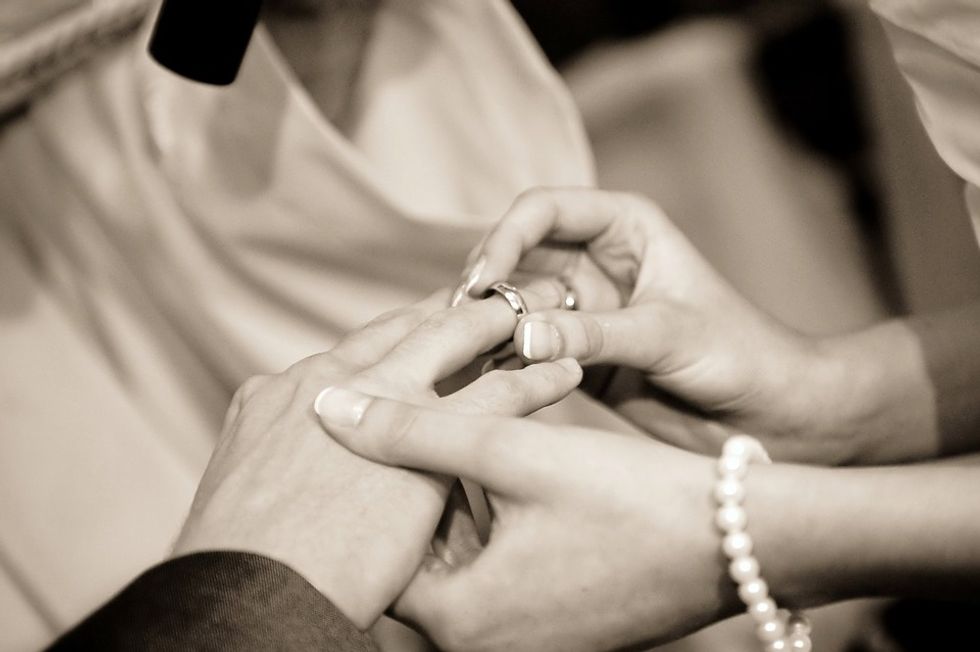 pixabay.com