pexels
Money matters always matter, but when kids are part of the picture, dealing with the dollar will be seen from a whole new perspective. From saving to spending, there are certain financial situations that change when you become a parent. Tips that make every dollar count are the ones parents can count on. Here are a few important bits of financial advice any parent can appreciate: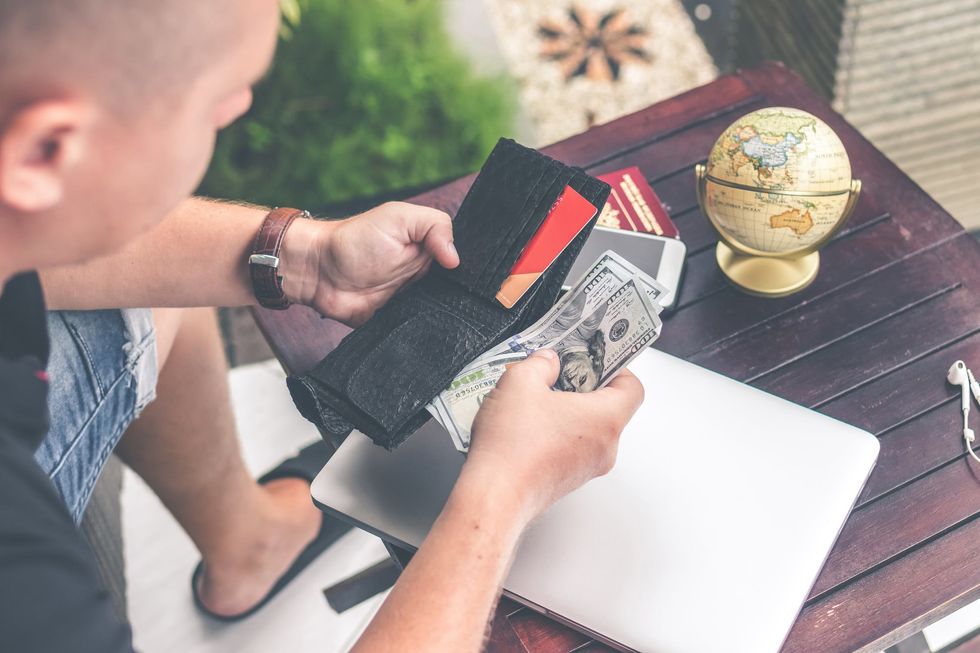 Every dollar countsPexels
Redo Your Budget
If you already keep (and follow) a budget, kudos to you. You're already mindful of your spending and this will prep you for the overhaul you'll need to outline as you raise your child(ren).
As per Kiplinger, "Everyone knows they will spend more [when they have a child], but most people don't realize the increase will be significant. The expense for diapers is one of the best examples. Increase your monthly budget by 10% for the first year to cover these expenses."
If upping the budget is not in the cards, you'll have to cut costs someplace else. Perhaps limit dinners out or be more mindful of your overall utility use.
Work Over Your Will
If you already have a will prepared, you'll need to update it if it was written before you had kids or if you add another child (or more) to the family. As Kiplinger notes, "If a new child is born and it's been several years since a will was written, you may need to update beneficiary designation forms for your 401(k), IRA and life insurance. It's important to note the beneficiary form on file for these accounts."
Noloadds, "If you leave property to children or young adults, you should choose an adult to manage whatever they inherit. To give that person authority over the child's inheritance, you can make him or her a property guardian, a property custodian under a law called the UTMA, or a trustee."
For help with writing a will, see Nolo's quick checklistand get started.
Create a College Savings Plan
It is never too early to start saving for your child's higher education. College can cost a fortune, and every penny counts. Paying off student loans until one's kid's kids are in school isn't unheard of, so don't let debt loom over you for decades.
As Lincoln Financial Group advises, "Start saving as soon as possible, even before the baby arrives, to gain the benefits of compounding. A 529-college savings account or Coverdell account allows you to invest money that grows tax-free and can be used tax-free for qualifying higher education expenses."
Teach Your Kids the Value of a Buck
Financial education starts at home. Be open and honest about your finances (at an age-appropriate level) and teach your children everything from earning their first buck to opening a bank account.
U.S. News & World Report suggests, "The earlier you can teach children about money, the better. Letting your children take control of their finances in some capacity – no matter how small – can heighten their confidence about using money appropriately. In addition to being a good financial role model yourself, connecting your kids to other people who have a positive relationship with money can strengthen how your children will handle money in adulthood."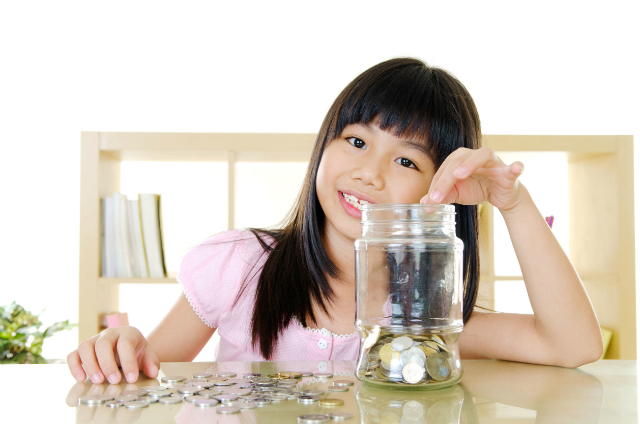 Teach your children wellyoungparents.com.sg
Being financially smart and sound is the best thing for you and your family.