Life Insurance for Children Is the Best Gift You Can Give Your Baby
Death: it's a topic most of us don't want to talk about. So it's no wonder that as a life insurance agent when I worked in the financial sector, most of my clients didn't want to discuss life insurance. Nobody wants to think about dying, especially when it concerns the death of their children. But I made the life insurance discussion a key point with my clients that were either expecting or recently welcomed a newborn. In my opinion, life insurance is one of the best gifts you can give your baby, and here's why.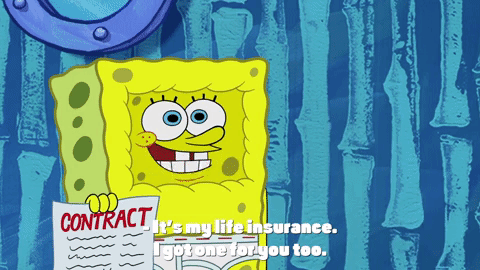 The primary function of life insurance is to provide for loved ones in the event that the insured individual passes away. Most financial advisors will tell you that it is of the utmost importance that the head of the household, or the person who makes the most income, have some sort of life insurance to replace lost income if they pass away. So why would you need to take out a life insurance policy for a baby when they aren't providing financially for the family?
To understand child life insurance benefits, first, let's explain how life insurance works.
A life insurance policy pays out a sum of money to the beneficiary if the covered person passes away during the policy term. The two basic types of life insurance: term life and whole life.
When looking at policies for young children, I suggest that parents look into limited pay whole life policies that can be completely paid for in terms such as 10, 20, or 30 years and will last for the insured child's entire life.
Whole life insurance policies can be expensive, and the older the insured is, the higher the premiums can be–which is one great reason to start a policy on a newborn. I personally have whole life policies on both of my kids that I took out within their first few months of life. I pay less than $150 a year per child, and they will be completely paid off when they turn 20! In comparison, the average whole life paid in a 20-year policy on a healthy 30-year-old female can cost almost
$2,000 annually
! Your kids can thank you later on that savings.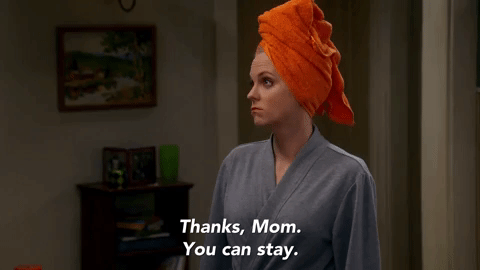 At a training I once attended for work, we were sharing personal life insurance stories from our customers. One, in particular, stuck with me. My colleague shared a story of a customer who came into the bank with flowers for someone who unfortunately had been retired for many years. The women explained to the employees that she had taken out a life insurance policy for her child with the employee years ago. She had come back to thank him for suggesting it to her because her son now had an illness that would prevent him from purchasing life insurance for himself. She was truly thankful for the advice given to her. Had it not been for that employee's suggestion, her son may never have been able to take out a life insurance policy to protect his loved ones in the future.

Unfortunately, it's true that when a child develops a medical problem, they may have trouble qualifying for life insurance later in life, in some instances even becoming uninsurable. With child life policies, the premium will never change, even if the beneficiary becomes unhealthy. Many insurance companies even have a guarantee to add more coverage rider (an amendment to the policies terms), much like the most recognized juvenile insurance provider, Gerber Life Insurance. With Gerber's guaranteed right for a child to buy more coverage as an adult policy, the insured can buy up to ten times the original amount at standard age rates—no questions asked.
The savings component to whole life policies can benefit children when they become adults. Whole life policies accumulate cash value from the premiums you pay over time. The cash value earns interest based on the dividends declared by the insurance company that owns the policy. In most cases, the return on the cash value is much better than that of savings accounts or CDs.
As the cash value builds in the policy, there are numerous options that can be used:
A partial withdrawal of the cash value can be taken; however, if it is not paid back it reduces the amount of the death benefit and may incur fees. It is recommended that this only be done in emergencies.
Loans can be taken out against the cash value, which creates a tax-free way to withdraw money as needed and often is available through the policies with low-interest rates.
The cash value can be completely withdrawn and the policy surrendered. Some beneficiaries may choose to do this when they come of adult age to help pay for school, a first home, and so on. It's wise to check into the specifics with each policy because some have surrender fees if the money is withdrawn before a certain amount of time has gone by.






Parents or grandparents can switch over policy ownership to the child once they reach adulthood. In fact, most plans automatically switch ownership once the child turns 21. Before purchasing any insurance, it is important to look over your financial situation first and ensure that you will be able to pay the premiums.
Looking at some statistics collected in the 2019 Insurance Borameter Study, more consumers say they need insurance than those who say they own them, and affordability and value are two obstacles that stop Americans from buying life insurance. But more than half of respondents overestimate its true cost by 3x or more. It seems the primary reason that nearly half of Americans don't have life insurance is due to lack of knowledge about it. What better way to help educate our future generations than to give the gift of insurance to your little one!