We work, in part, to make money, but all the dough we spend getting to and from our jobs can make the trip feel like we're being robbed. Commuting can be stressful enough – the traffic alone could make someone want to put the brakes on their daily travel. But there are ways to save money on your commute that will have you feeling as happy as a dog with his head out the window catching a breeze.
Your commute doesn't have to leave you broke. Use your hard-earned money for more exiting purchases and let your ride be smooth sailing!
1. Carpool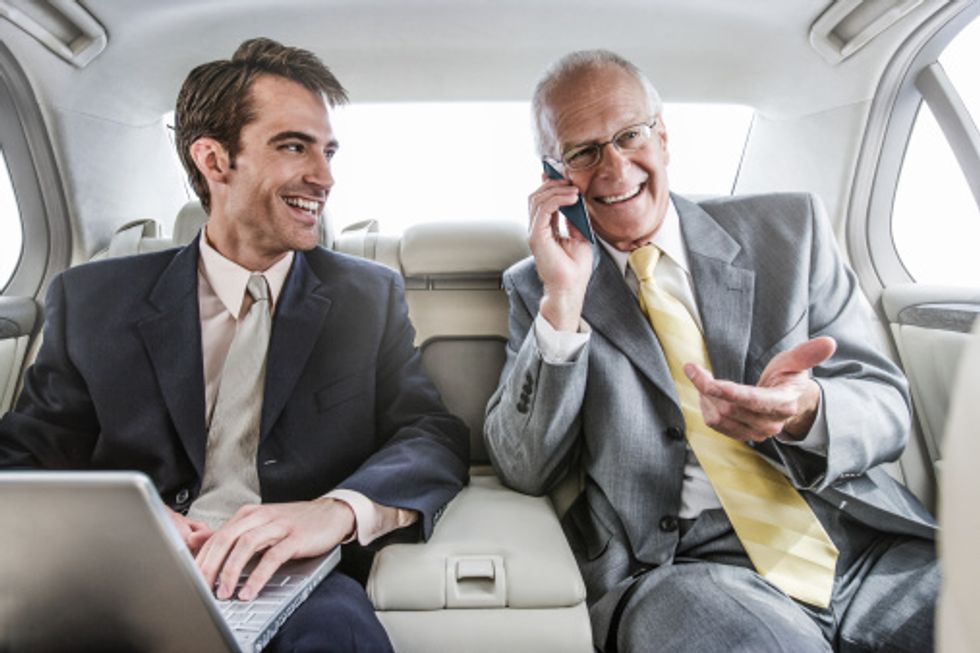 Carpooling isn't just for moms and dads taking their kids to soccer practice and Boy Scout meetings. Adults can carpool too, saving money and mileage in the process. Find some co-workers seeking to save just like you who live nearby. They don't even have to work in your office. As long as their workplace is near yours, you can commute together. Not only will this save gas money, but you'll deepen relationships along the journey.
Another plus, HOV lanes! As per The Simple Dollar, "On the days you do drive, you can use the HOV lane for more efficient driving. Even if you're just giving someone a lift each day, it's still worthwhile. If you have a HOV lane available to you, you can now access that lane and drive at a more reasonable pace with substantially less stop-and-go driving."
Not to mention, on those days you're not driving, you can sit back and relax as you're chauffeured to work. That's especially inviting on those mornings you're feeling like you didn't catch enough zzzzs or after a grueling day at the office.
If you can't seem to find anyone to carpool with, no worries. Consider ride sharing to set you up with others seeking a carpool. Via is great for flat rates rather than how long the ride is. Gett is another great option and you can even book up to two weeks in advance - so no excuses for not making use of the service. Duet is a cool one to try - it will set you up with commuters near you and you can even coordinate your rides together. Check out some more ride sharing options via Nerdwallet.
2. Use Public Transportation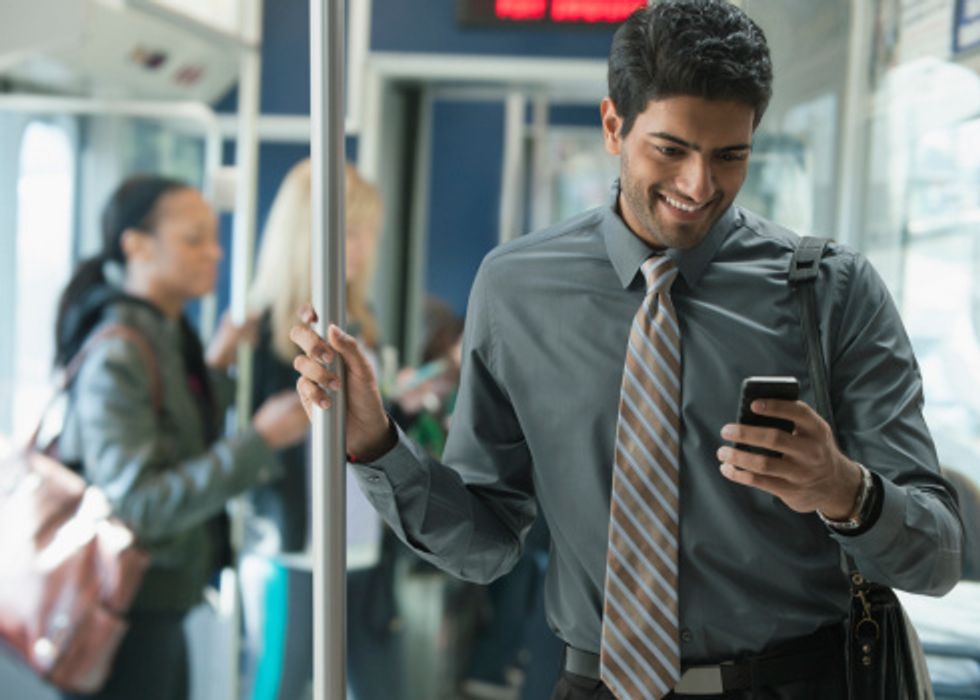 If you reside in a community where public transportation is available to you, make use of the trains, busses, and subways regularly. This mode of transport is not only environmentally sound, but it's far cheaper than driving solo to and from work every day.
According to And Then We Saved, "There are costs associated with riding public transportation, but they can be offset by the money you save on gas." While your trip may not be any faster, you can get other things done on the way to and from your place of work. Catch up on reading, peruse the latest headlines, get prepped for a staff meeting, slug through emails, or listen to some tunes.
Using public transport for just a few days per week can add up to significant savings. Some places of business will even reimburse you fully or pay for a portion of your commute. Inquire with your HR department about the Transportation Reimbursement Plan. The Transportation Reimbursement Plan is an employer-sponsored plan which permits you to set money aside on a tax-free basis to reimburse yourself for qualified transportation expenses. Qualified transportation expenses are work-related parking and commuting expenses. As per the details of this plan, "In 2016, the maximum allowable parking benefit is $255 per month and the maximum allowable mass transit/commuter vehicle benefit is $255 per month. The two benefits can be used simultaneously for a total of $510 per month." That's a decent savings over a years' time!
3. Ride a Bike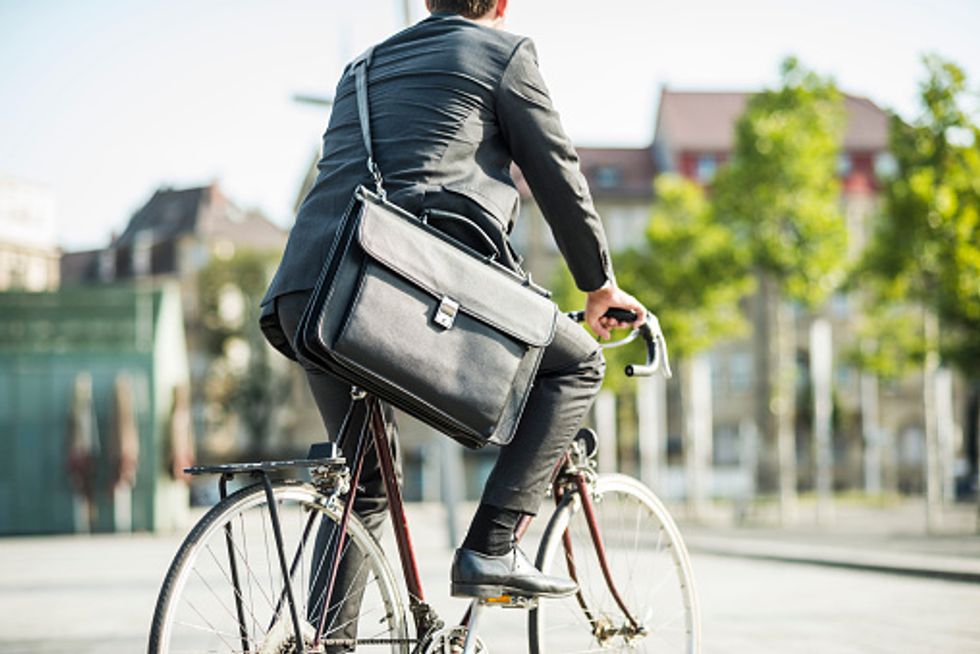 Get in some heart-healthy exercise, breathe in the fresh air, and save money by biking to work if your job is located within a reasonable biking distance. U.S News & World Report notes, "A number of bikers say peddling past cars stuck in rush hour traffic makes their commute that much more pleasant." As those drivers are frustratingly sitting in all that congestion, you can zip by with a sense of freedom.
Many large cities have bike sharing programs, such as Citi Bike, the nation's largest bike share program. Rates are reasonable - the annual membership is just $14.95/mo with annual commitment (or $155/year if you pay in full). It includes unlimited 45-minute rides. Rides longer than 45 minutes incur extra fees: $2.50 for the first additional 30 minutes, $6.50 for the next additional 30 minutes, then $9 for each additional 30 minutes after that.
If you're located in a smaller town, you can purchase a reasonably priced bike at your local cycling or sports store that will last you for years of precious pedaling. Just be sure to be safe, follow the rules of the road, wear a helmet, and dress appropriately for bike riding.
4. Adjust Your Hours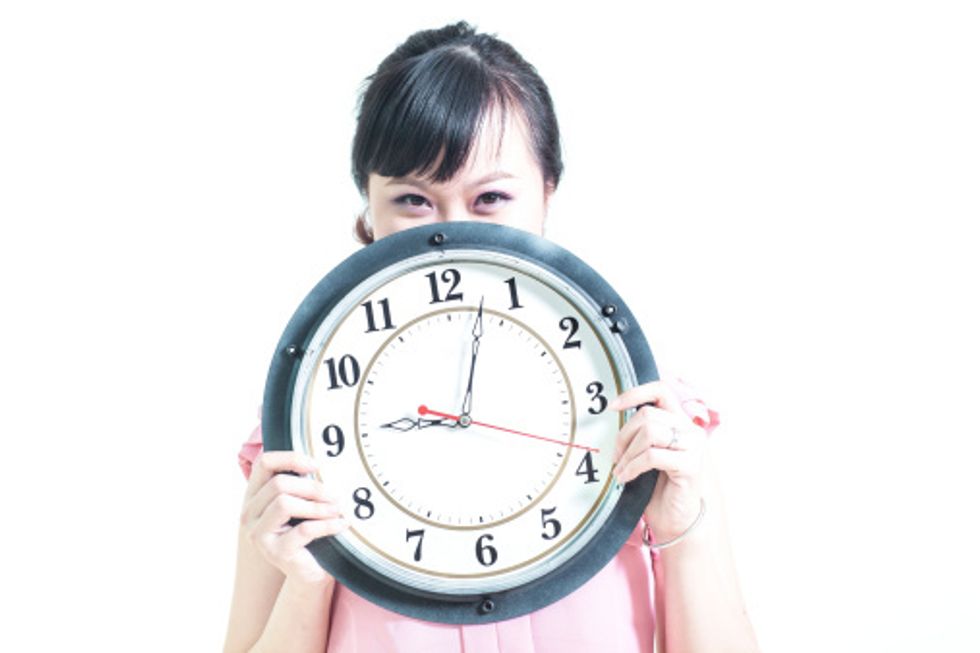 If it's possible, talk to your boss or supervisor about adjusting your hours so you're not traveling at the height of rush hour. Even a couple of hours' difference (or less) can be a huge time- and money-saver. You will get to work much faster, saving gas in the process. U.S. News & World Report suggests that a different start time could potentially, "cut the time you spend commuting by half."
Another idea is to reduce the number of days per week you go into the office and add a few hours to those days you do work. Not only does this give you a 3-day weekend, but you'll save on travel expenses.
Your commute should be exciting, not expensive. Steer clear of extra costs you don't need to spend as you take the road less traveled!
Related Articles Around the Web
While it's possible to be frugal with many aspects of your lifestyle, there are certain events and possessions that will require you to spend a substantial amount of money. Thus, a wise course of action is to begin saving well ahead of time while thinking about your goals for the future. This way, you'll be able to maintain a stable financial state even when faced with those large expenses. The following are a few major life purchases that you should plan for.
A Wedding
Marriage is a joyous occasion that many people look forward to. However, a wedding can be quite expensive, often costing thousands of dollars. Your family and your future spouse's family will often contribute to covering this, but you should still prepare to spend a good deal of your own money on the ceremony. If you're in a serious relationship and are considering marriage, you should plan where the funds for the wedding will come from and take the necessary actions to accumulate them. It's also crucial to discuss financial matters with your partner, since your property will merge once you get married.
A New Car
Automobiles remain one of the top modes of transportation. As a result, you may want to purchase a new car at some point in your life. Although you may be fine with an old or used vehicle at present, you may one day be motivated by a desire to acquire something nice for yourself or by the practical needs that arise as you raise children. Whatever the case, obtaining a new car is a major life purchase that you should plan for.
In addition to setting aside funds to eventually put towards a vehicle, you should also aim to build you credit score. This is because your credit score will determine your available car loan options. The higher your credit score, the more you may be able to lower your interest rates on your car.
A House
Owning your own residential property is a worthy objective that you may hope to make a reality one day. Ideally, you should save about 20 percent of the total cost of a house before you buy it. This will allow you to make a larger down payment and thereafter face less interest on your mortgage.
As with acquiring a car, the mortgage options that you'll have can change based on how strong your credit score is. You'll want to increase your score as much as possible in the years leading up to buying a house so that you can get more favorable interest rates. In addition to contemplating down payments and mortgages, you must also remember that you'll need to deal with property taxes, insurance, maintenance and repair fees, and sometimes homeowners' association charges.
It's also necessary to hire a real estate agent to help you with the buying process. There are different types of real estate professionals. You should know how to distinguish between buyer's agents and seller's agents so that you can obtain favorable prices on homes as well.
Many people live together before getting married and have begun the process of combining accounts and sharing responsibilities. However, some people wait to do this only after marriage, and others wait until they're married to live together. Whichever path you've chosen, it's still crucial to know a few tips to manage money together as newlyweds to determine where you should begin and how you can remain on the same page.
Discussing Money Motivations
As we begin to share money with our significant other, we soon find out what one person may rank as a priority regarding money and the other may not. As such, sitting down and discussing money motivations is important. Two people who cannot agree on how to handle money may cause serious issues. This should include:
How to deal with money following payday. Is a percentage put into savings? Is that the day to splurge on dinner, drinks, and more?
The frequency and size of payments made to debts. Some people like to pay minimums, whereas others pay in full or make double payments.
What do you each consider money well spent? Is it a new 70" 4K television? Is it an investment? Is it paying as much debt off as possible?
How do you go about consulting each other before making purchases over a certain amount?
Establishing Financial Goals
After you evaluate the motivations behind your money and how it should be spent, you'll need to spend time together hashing out financial goals. As newlyweds, there are certain things on your list that you're going to want to save for. How do you go about that? How much of each paycheck will you dedicate to a particular fund?
Some things in the future worth making a financial plan for include savings and paying down debts. This is the time to be honest about your current financial standing. If you're looking to buy a home, you'll want to assemble a first-time homeowner financial checklist to begin to develop topics of conversation. Some of the things to consider setting goals for are:
Student loans
Car loans
Future children
A house
Medical bills
Delinquencies on credit reports
Vacation and rainy-day funds
Emergency funds
Budgeting Together
The more honest and open you can be with each other about the money you have and now the debts you share, the better. Implementing plans for the best ways to have the things that you both desire while still taking care of existing demands is important. These can be uncomfortable things to talk about; however, these conversations are necessary.
Following these tips to manage money together as newlyweds will allow you to have a starting point for conversations that can be tough to start. The sooner you and your partner get on the same page with finances and the responsibilities that come with them, the easier the transition will be and the sooner you'll find success.
It's the dream: money you can count on to keep rolling in, even while you sleep.
Passive income isn't entirely passive, of course. You'll put in work up-front to get the profits rolling, so don't relax in your recliner just yet. But with so many potential sources of passive income available to you, picking one or several will mean that the day you can finally kick back will draw steadily closer.
Rental Properties
Real estate is a tried-and-true wealth builder for a simple reason: people will always need somewhere to live. Research the market in a growing community until you know a good deal when you see it. You can maximize rent by fixing up a deteriorating property or upgrading a mediocre one. The key is to hire a property manager to do all the day-to-day landlord duties for you—and you'll need a good one. Smart investors put their profits in another property and repeat the process until they have a diverse portfolio.
A YouTube Channel
You can start a blog if you're more comfortable hiding behind a computer, but consumers are more likely to prefer video content. Post a series of "how-to" videos to answer questions about whatever you're an expert in.
You can put up any content you want, but if you don't want to commit to regularly updating it, focus on "evergreen" topics that will draw clicks for eternity. Ads will create your income, especially if your channel grows in popularity. Better yet, sign up for affiliate marketing. If you recommend a product and provide a link to buy it, you'll get a small percentage of those transactions.
Auto Advertising
If you don't mind vinyl-wrapping your car with an ad for a company, you can get cash just driving around and running your errands. Make sure you contact a reputable company that doesn't ask for any money from you; if they're the real deal, they'll evaluate your car, your driving habits, your area, and more. Bonus: the brighter the ad, the easier it'll be to find your vehicle in the parking lot.
Digital Products
What's something that people will pay for but doesn't require shipping on your part? Finding that item is what can supplement your income indefinitely. Write an e-book, charge for your cross-stitching patterns, design prints that people can digitally download, invent an app, record a "masterclass," or whatever else you want. Every time someone new discovers it, the cash register rings. With a little more effort, this is a potential source of passive income for you that can continue to grow. Once you build up a customer base, they might want more products. The good part is that it's up to you whether you wish to give it to them.
From Your Site Articles
Related Articles Around the Web